Hello lovely readers!
Red lips...red nails. Vintage & iconic, whether you're a loyal fan of one or go all out & love to rock both, there's no doubt that both are timeless looks that will never fade out. Its a mission in every girls life to find THE perfect red. Me, I'm still yet to find the perfect red lipstick...it may be a while till this task is accomplished seeing as red lips scare the bejesus out of me however, I am happy to say that my hunt for the perfect red polish may finally be over as I have discovered one that I've fallen head over heels in love with! And its brand Sabon who have delivered so perfectly...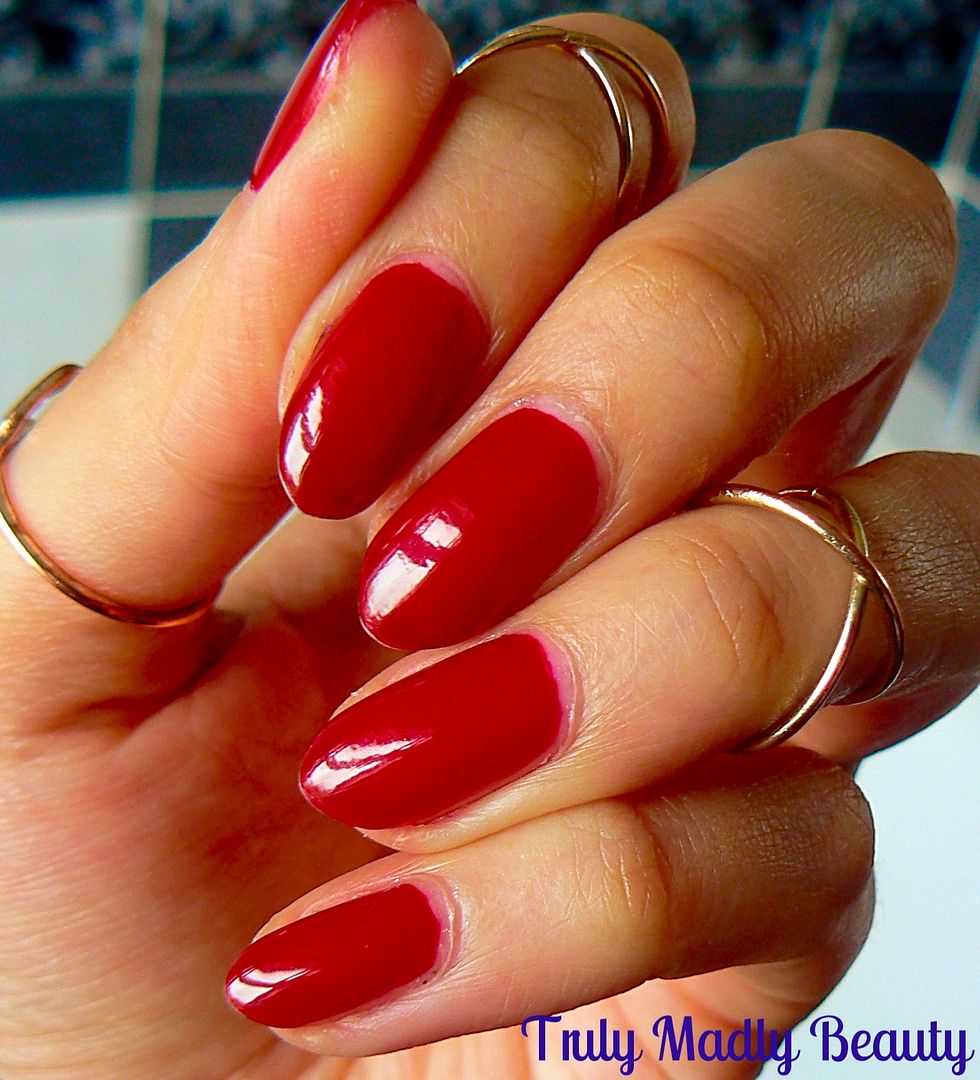 Sabon is in fact a brand specializing in bath and body products, not so hugely well known in the UK...yet. I've heard on the grapevine that they plan to make their stamp here too which I am so happy to hear & they now have a UK website! I actually stumbled across this store on my trip to NYC last year & was drawn in immediately by the delightful scents & cute kitsch packaging.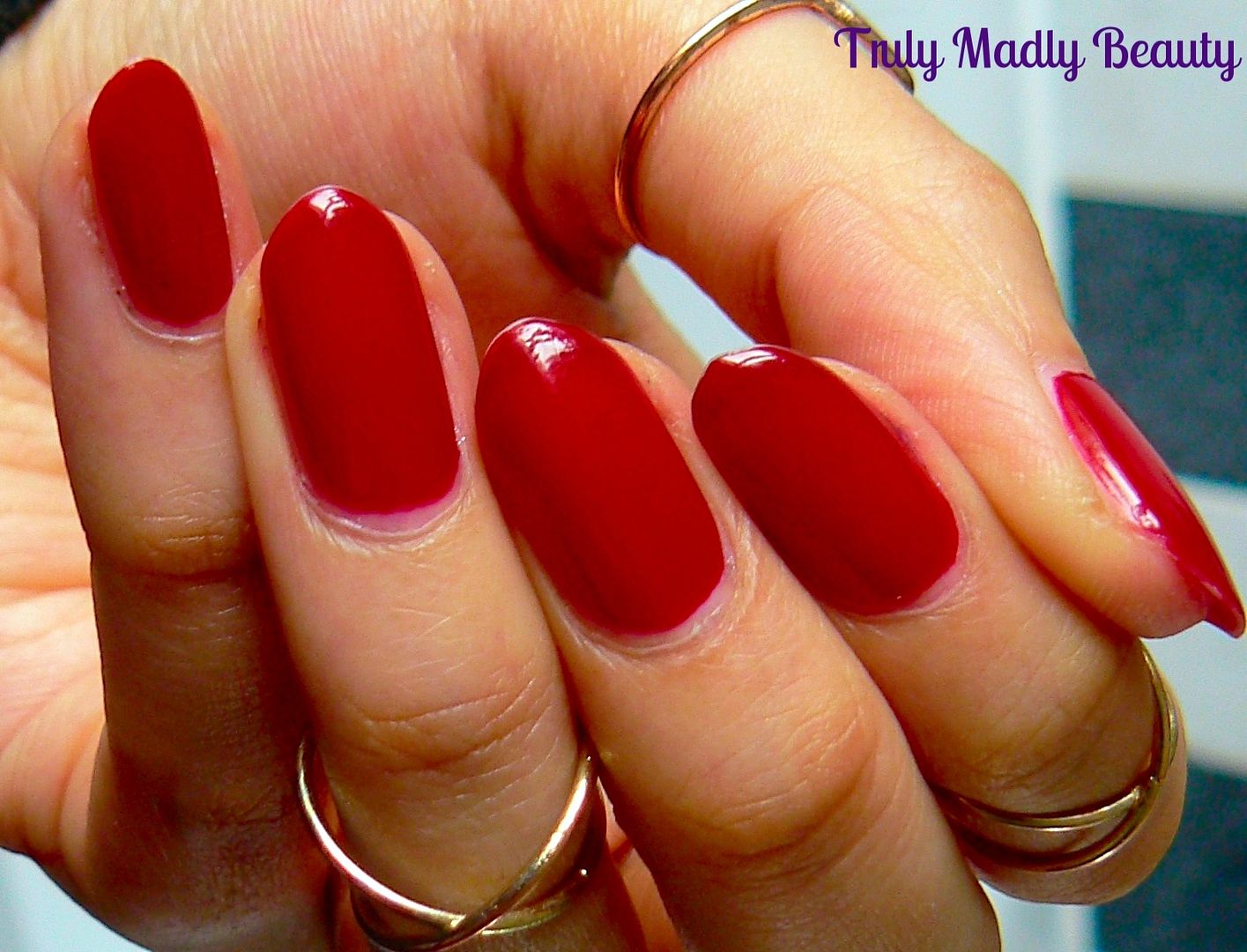 After befriending the absolute sweetheart of an assistant, gosh I really miss how wonderful New Yorkers were during my time there & indulging in a complimentary hand pamper session in which a sublime selection of Sabon products were used, including scrubs & hand cream potions, my nail polish raider went in to overdrive when I spotted the bottles sitting so prettily amongst the bath products. Naturally I was in my heaven & I ended up taking this beauty home with me which goes by the simple title of Burgundy ;)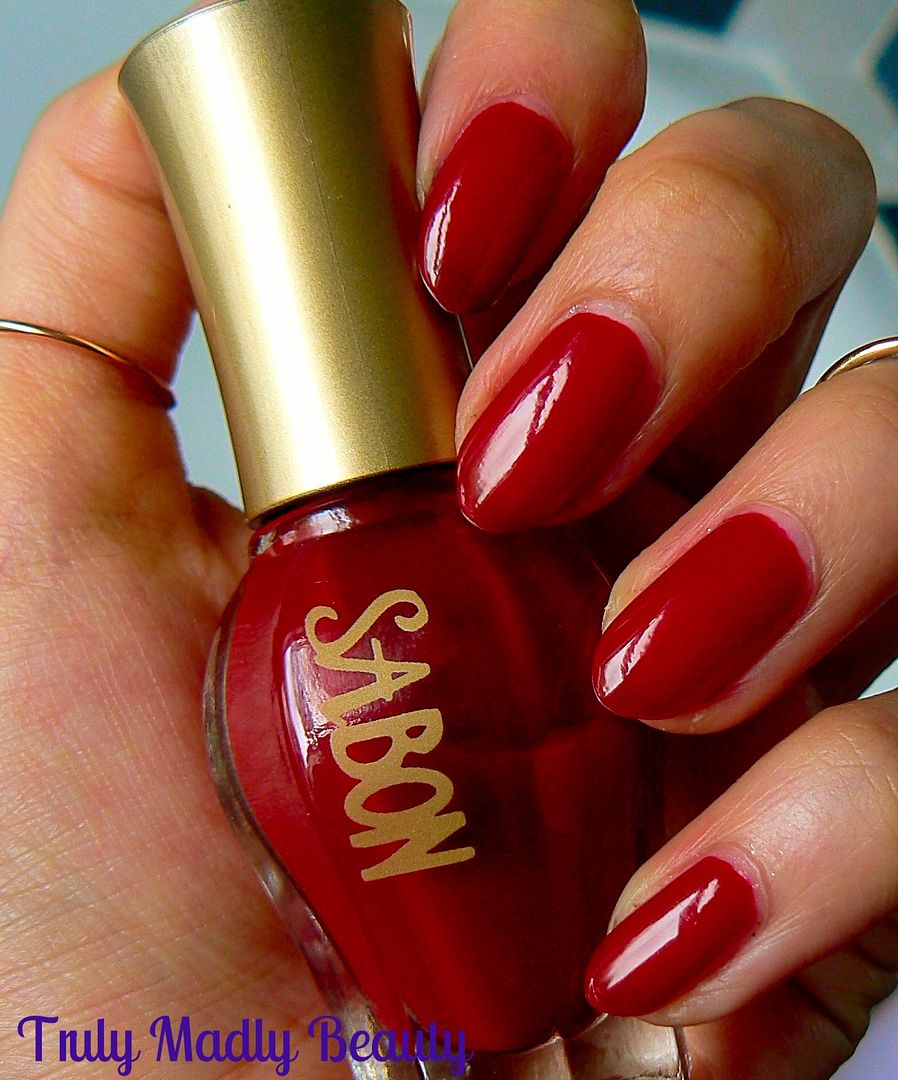 Regardless of the simplicity of the name every other aspect of this polish more than makes up for it, firstly packaging. Just look at that beautiful vintage bottle, wouldn't that look so pretty & elegant sitting on your vanity table? J'adore!
Next is the colour, what can I say its just the PERFECT vintage red for me, not too orange toned, nor too bright or too dark, just....PERFECT.
Finally the formula of the polish, which I absolutely love, it does veer towards the thin side, but I actually prefer this as it prevents any possible gloopiness & makes the polish so much easier to work with. Due to the consistency of the formula being such, you are left with a lush glossy almost jelly like finish to your manicure. This was 3 coats applied.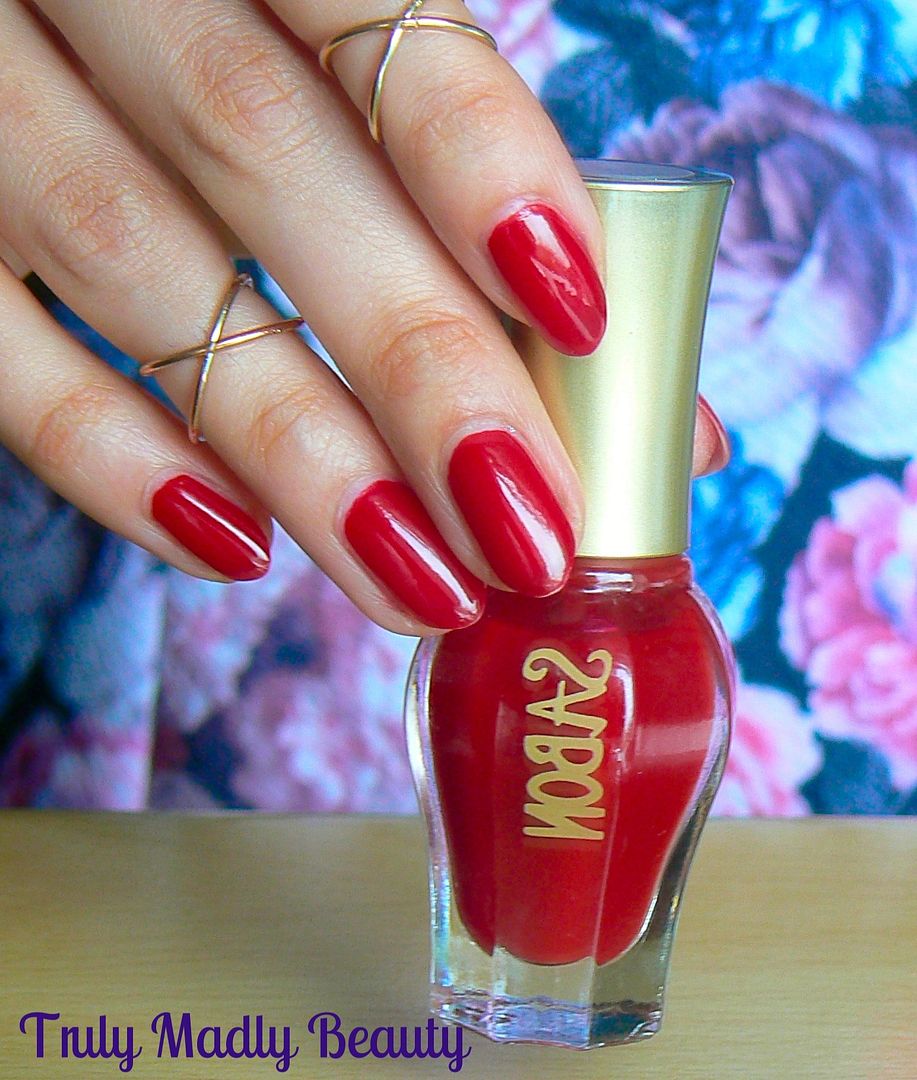 The finishing result...glossy, vintage pin up red goodness. You could even forgo topcoat however its always a good idea to finish with a thin coat at least for longevity. So yes, my hunt for the perfect red is over. Huzzah! You can find Sabon products as well as these beautiful polishes online but I believe there is now a store in Covent Garden...either way I will definitely be popping in again when I return to NYC in June!
Do you have your perfect red shade? Thanks for reading!
Lotsa love to ya!