Hello lovely readers!
One of my favourite products to come out this year so far has got to be the delicious scented nail polish removers from True Brit London. Available in scrumptious Strawberry & Cream or Elderflower & Cucumber flavours, I think they are such a clever & innovative idea & you will literally be itching to take of that polish!
Of course True Brit London's pride & joy are their beautiful polishes, the packaging is just divine & I adore the patriotic British themes of their collections! You can check out some of the stunning shades which I have blogged all about HERE. Today I have another beauty for you dolls, the delightful & simply titled...British Blue
British Blue from the Contemporary collection, is a pretty perriwinkle blue creme formula & you'll be happy to hear...this un is a one coater! Despite being a religious two coater myself what you see here is one coat alone for a delightfully opaque creamy finish.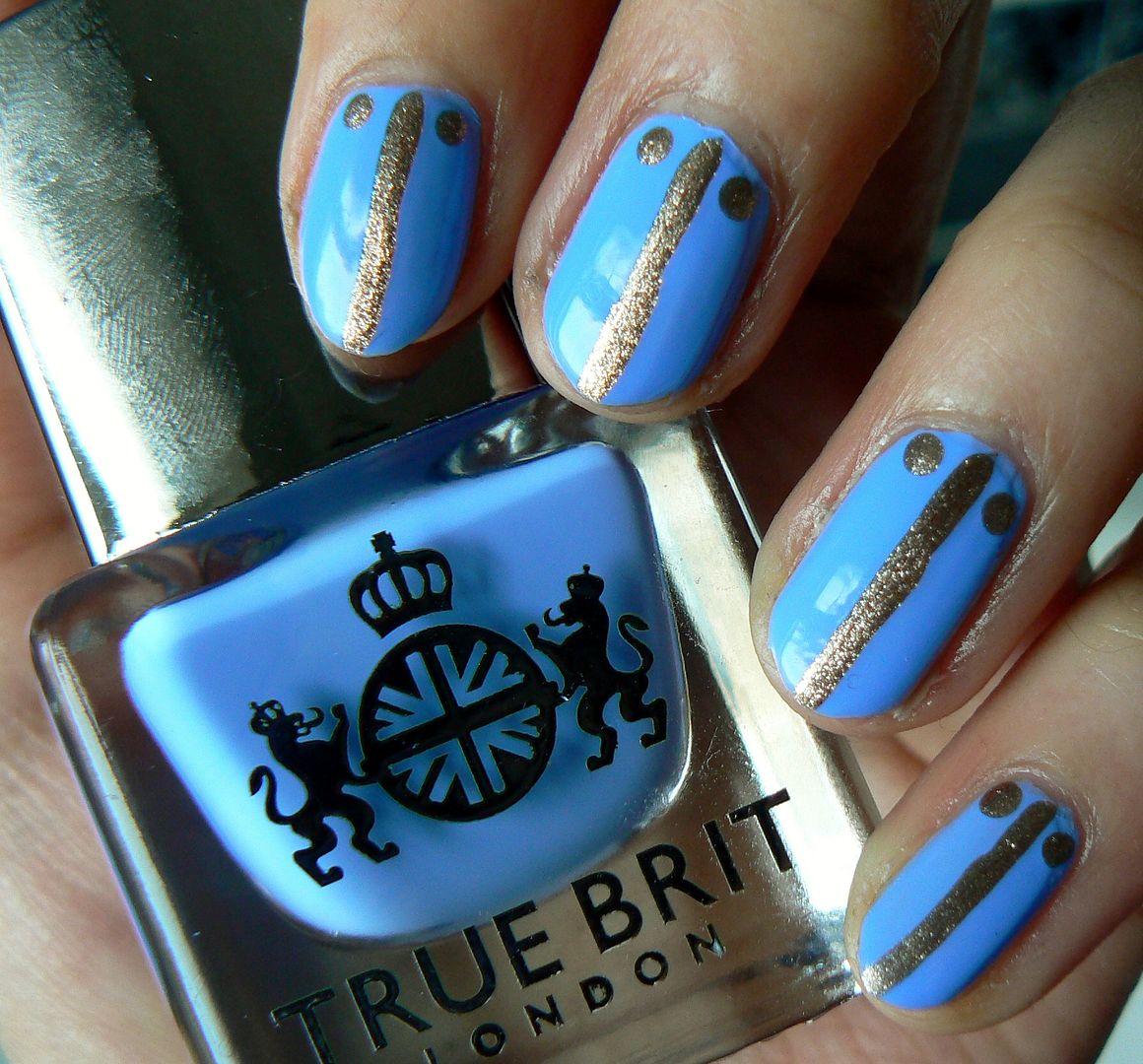 The formula was easy to work with, applying nice & smoothly & I adore the shade of this blue which immediately reminded me of the gorgeous Wedgwood crockery that is often present at afternoon tea, very British indeed!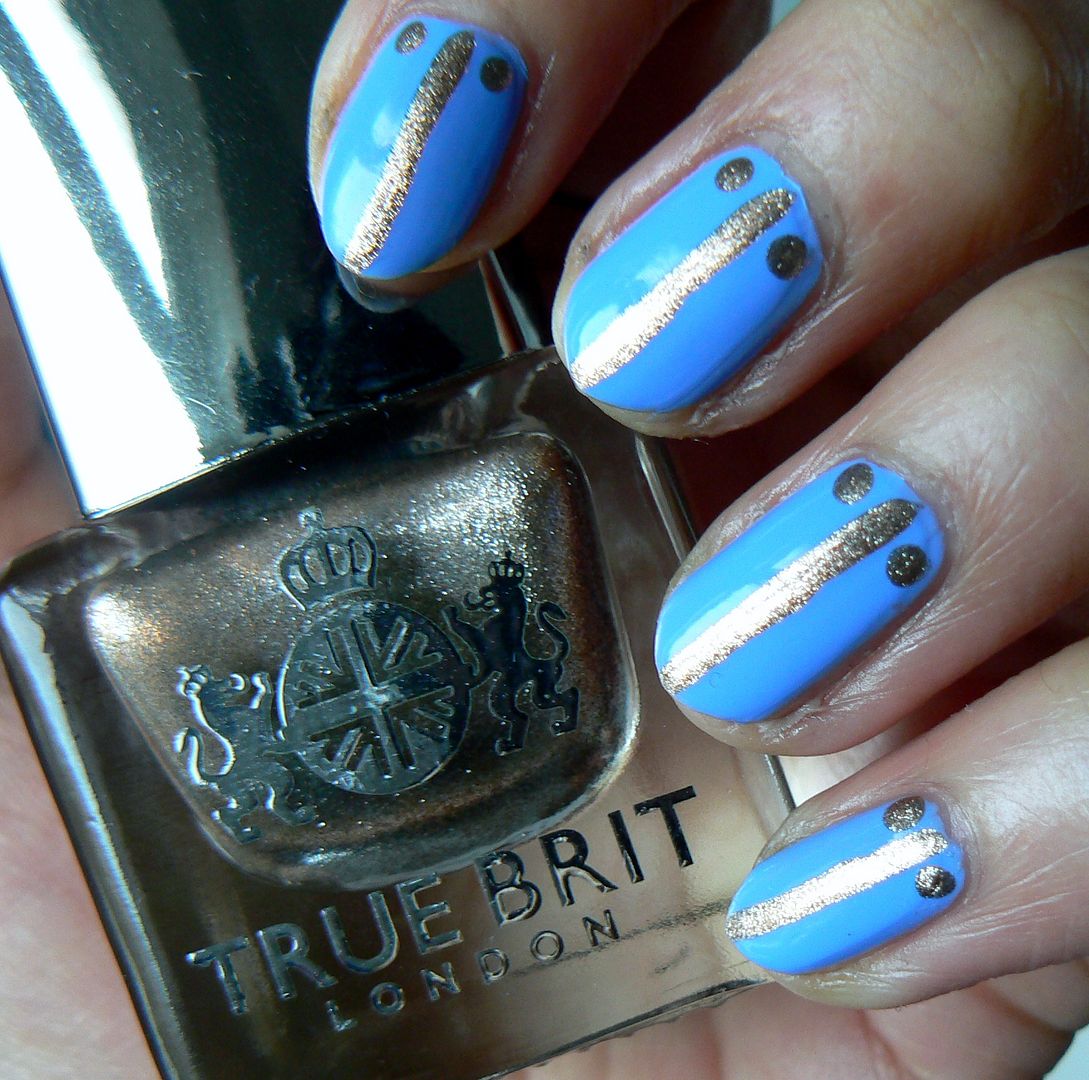 I wanted to add a little something extra so continuing with the Wedgwood theme, I recall seeing a pretty cup & saucer once with a beautiful gilded gold edging around the rim.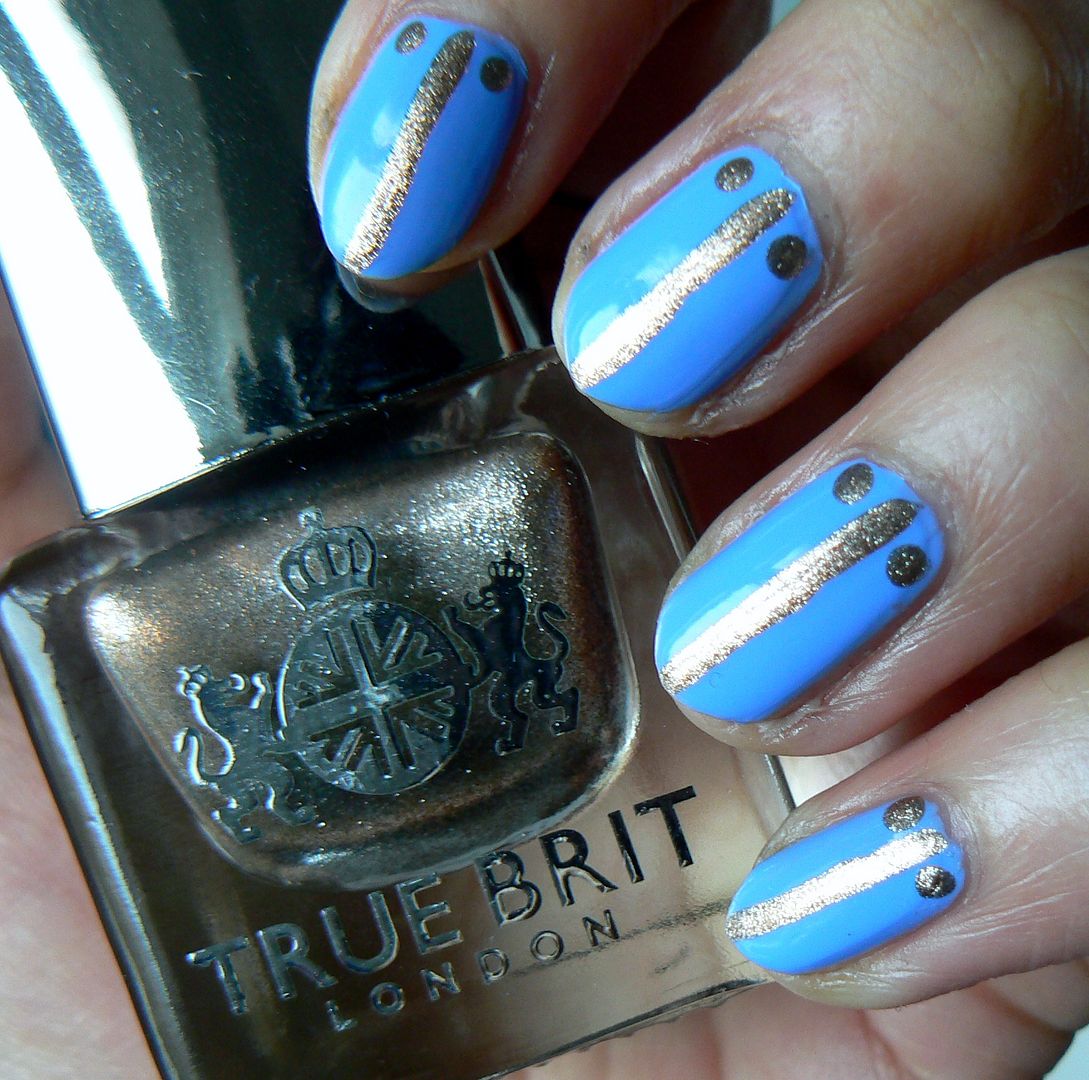 So I reached for True Brit London Heirloom, a gorgeous rose tinted champagne metallic foil, & applied a single vertical line down the centre using a fine nail art brush before adding a couple of dots at the bottom by the cuticle. Easy peasy nail art!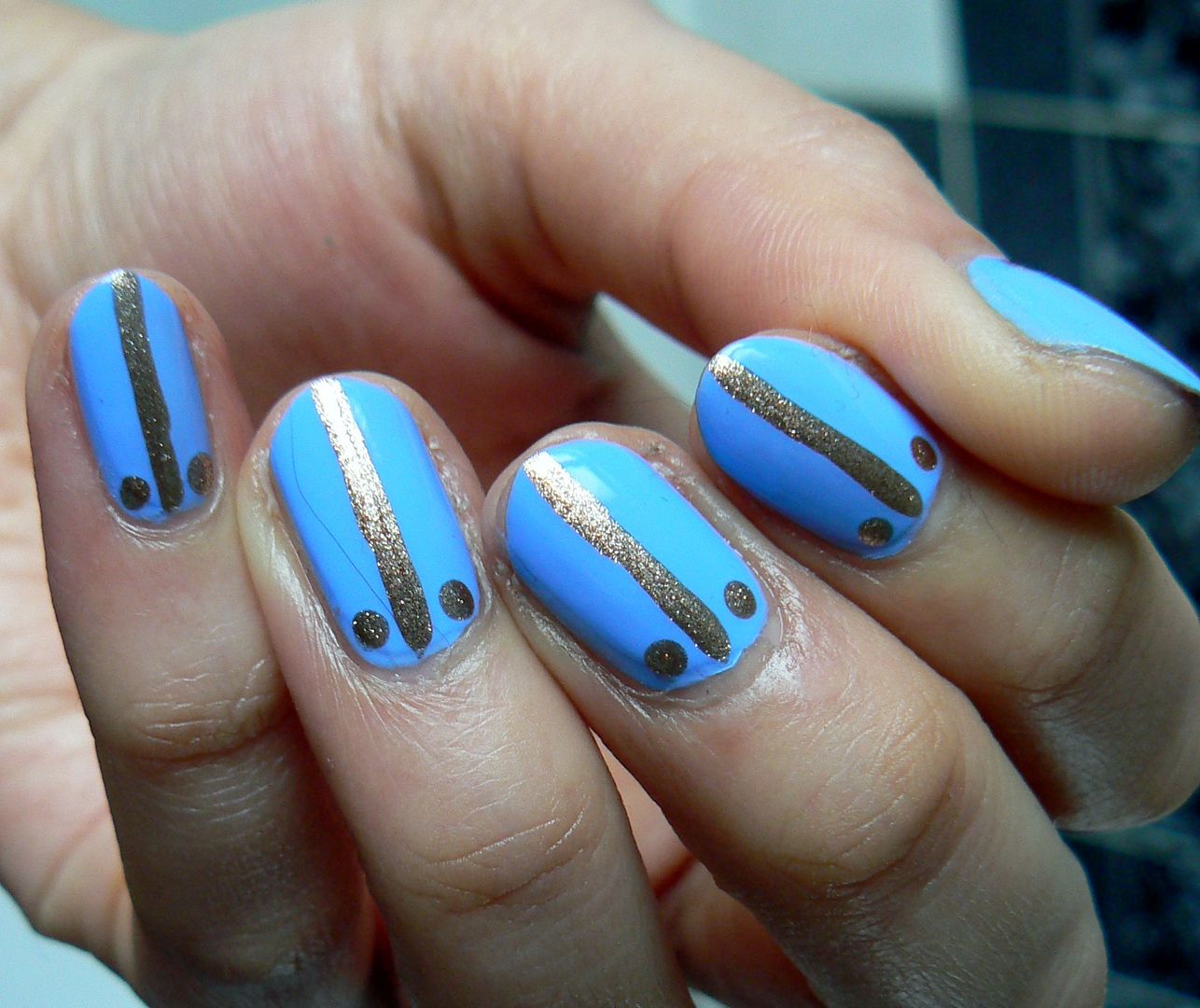 Finish with a coat of True Brit London Gloss Top coat & your done! True Brit London polishes (RRP £12.50) are available online as well as those delightful scented polish removers! (RRP £5.95) You can also get 10% off your order using my code TRULY10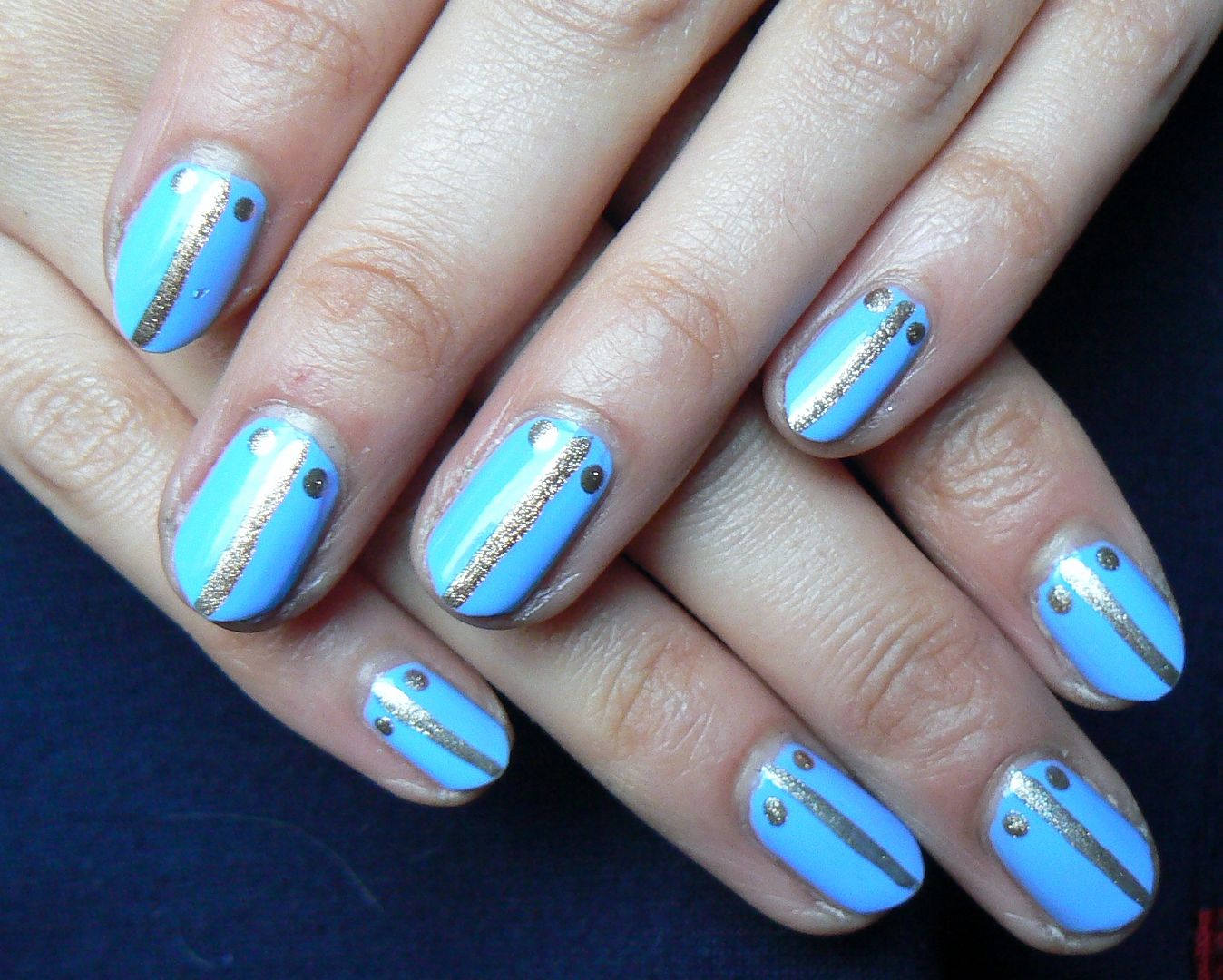 Thanks as always for reading!
Lotsa love to ya!
Disclaimer - * products featured were sent to me for my consideration. I am not affiliated with the brand nor paid for this post, this review has been as always my 100% honest opinion! :)