Hey there lovely readers,
At the moment I seem to be finding myself constantly browsing online at far off holiday destinations filled with sun, sea & sand. Clearly my mind is telling me that a wee break is in order so I'm currently working on making that happen. In the meantime however, I can still get holiday vibe satisfaction on my nails with some holo & gold nails...
Mmmm the holographic turquoise & golden shimmer combination certainly brings blue oceans & sandy beaches to mind! To begin I applied my base coat, this was just a random LA Colors one I had lying around, I wasn't expecting it to be tinted actually but hey ho! Haha!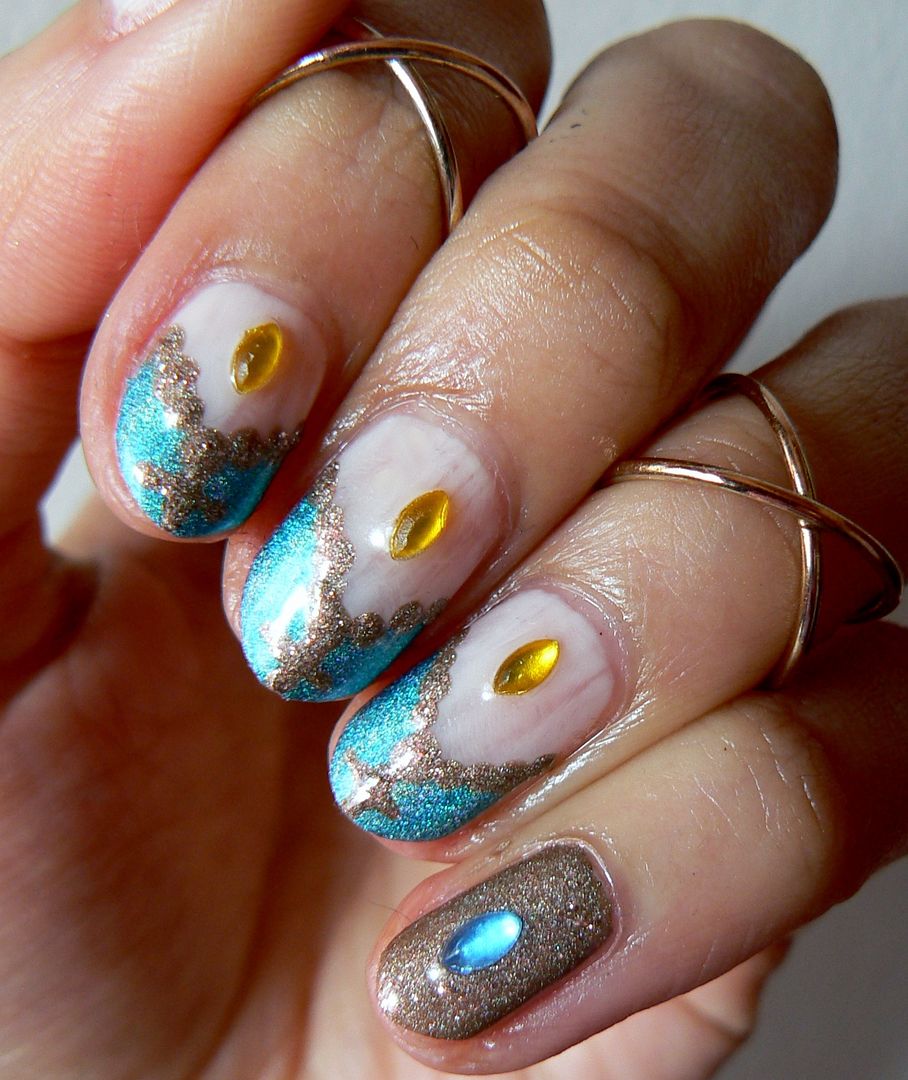 For this mani I dug out a beautiful KIKO to channel my blue sea, this one is 401, a gorgeous turquoise blue holographic polish that shimmers so prettily just like the tropical waters of the Med.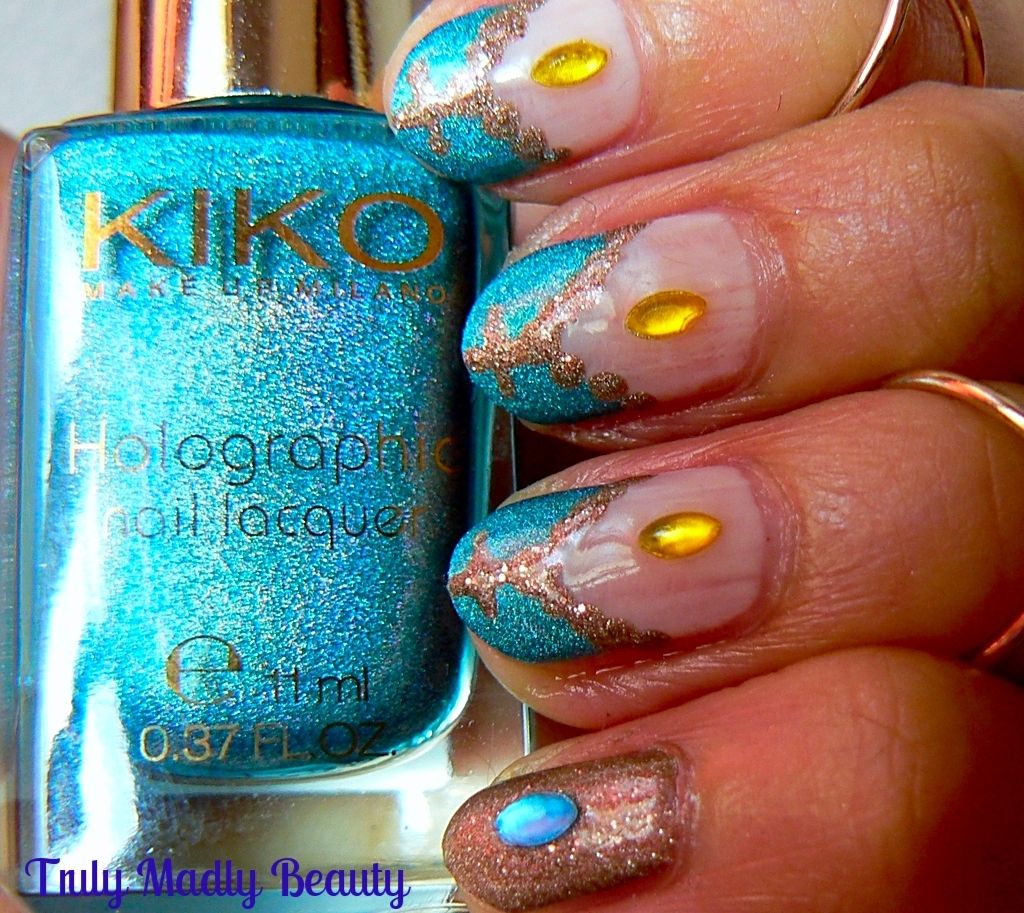 I decided to go for a V french tip design which is created easily by simply applying two diagonal strokes of polish next to each other on the tips of your nails. It doesnt matter if this isn't super neat as you will go over the edge with the gold...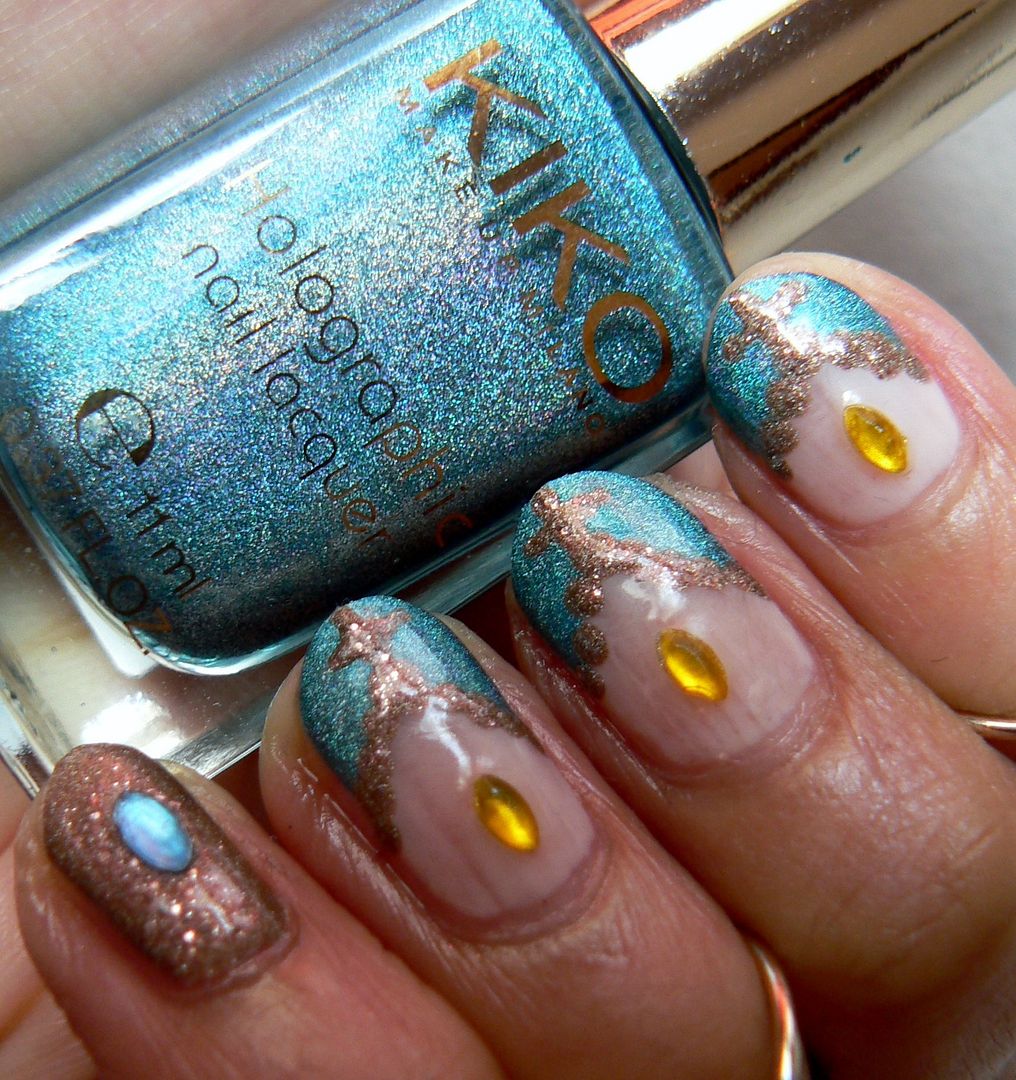 And the said soft gold reminiscent of sandy beaches was delivered perfectly by this gorgeous pale gold polish from No7 Disco Nights which also contains a little bit of pale pink sparkle, so pretty.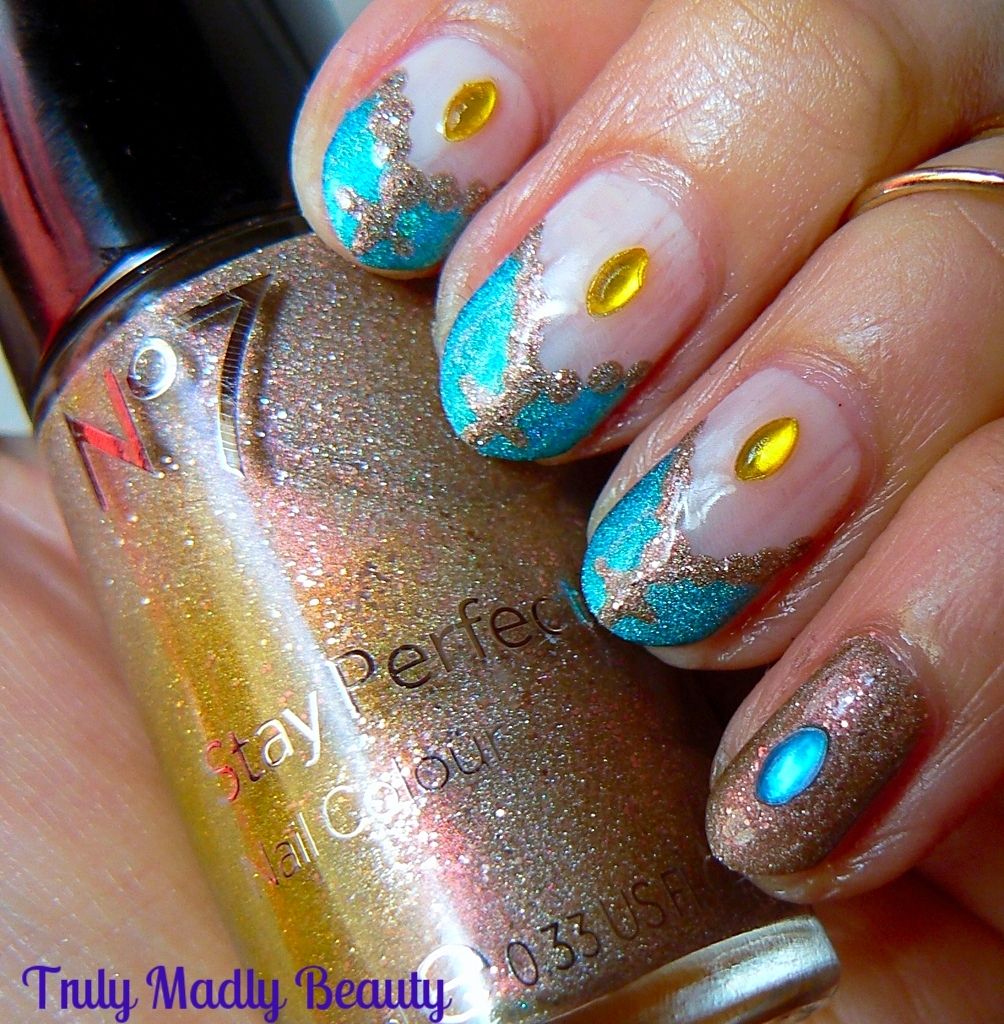 I grabbed my small dotting tool to apply a row of little gold dots along the inside edge of the blue before finishing in the middle of the V with a wee cross. I decided to go for a full golden nail on my pinkie as I loved the pretty pale gold so much!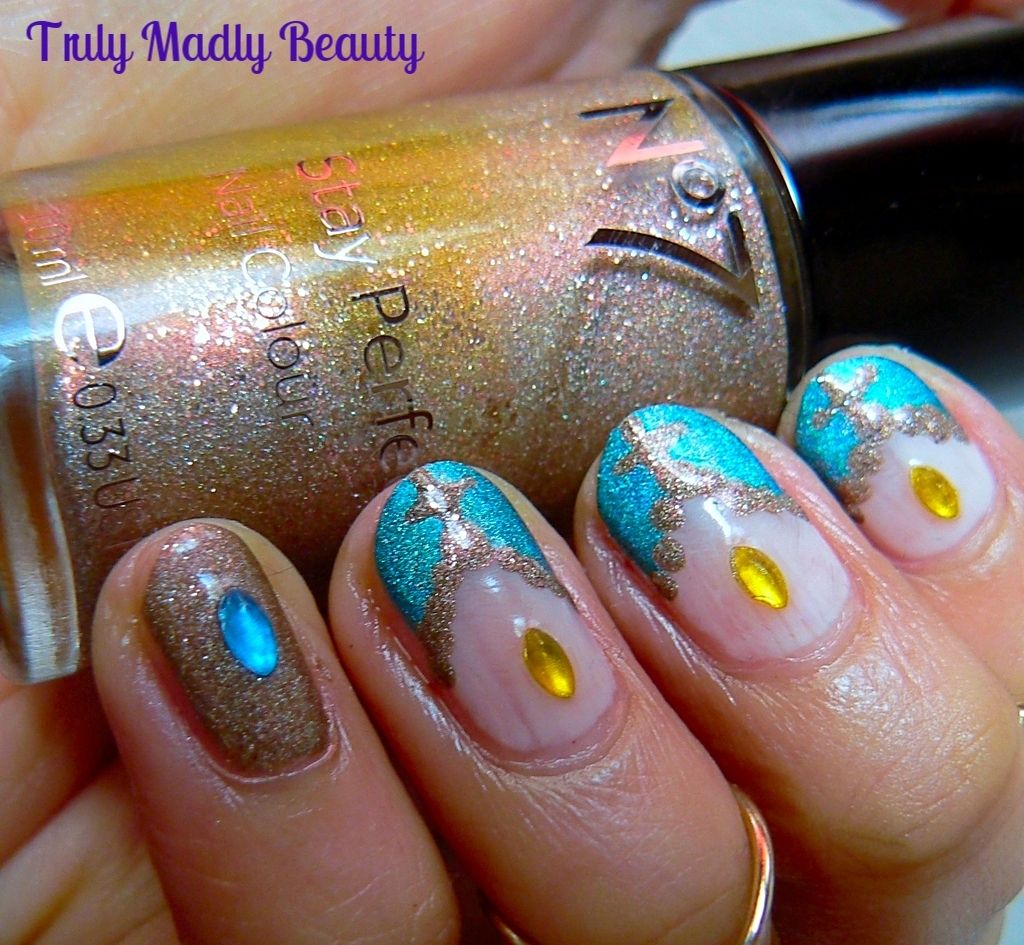 To finish I added on a some oval rhinestones for added sparkle before finishing with topcoat.
Now all I need to do is gaze at my nails & I'm instantly transported to a hot destination, much needed in this current frozen climate let me tell you!
The midi rings are Topshop FYI <3 Thanks as always for reading!
Lotsa love to ya!