Hi there lovely readers!
Earlier on this week I blogged about exciting new brand to enter the nail polish world, True Brit London*, today I have another offering from their range to share with you. So far I've shown you Cream Tea, a scrummy angelic baby pink creme. When it came to deciding which polish to play with next I opted for the beaut Knightsbridge* from the Signature Collection...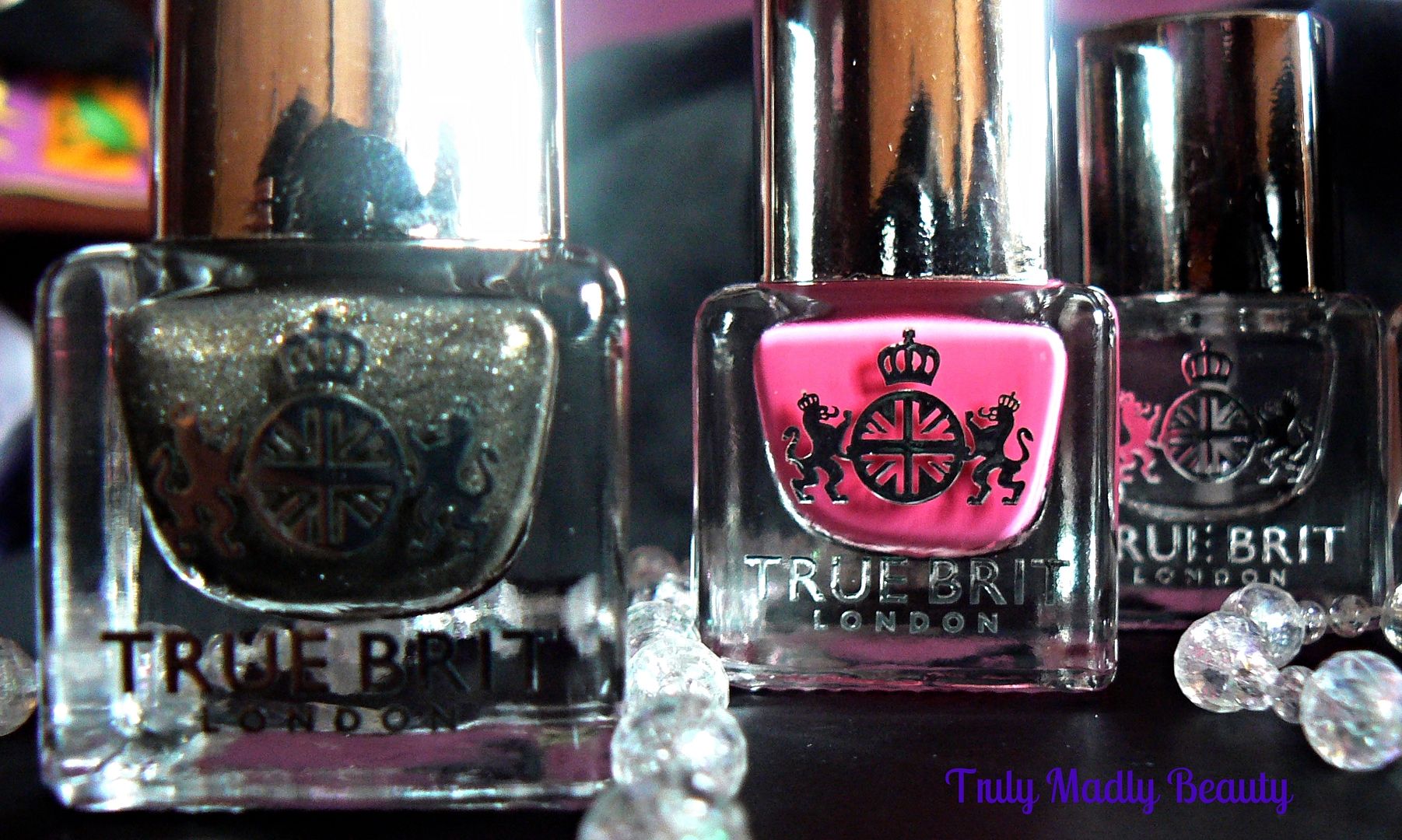 Knightsbridge* is a rather lovely, earthy grey/olive green toned foil, really unusual & from the top of my head nothing quite like anything I own, so I'm completely in love with the uniqueness of it.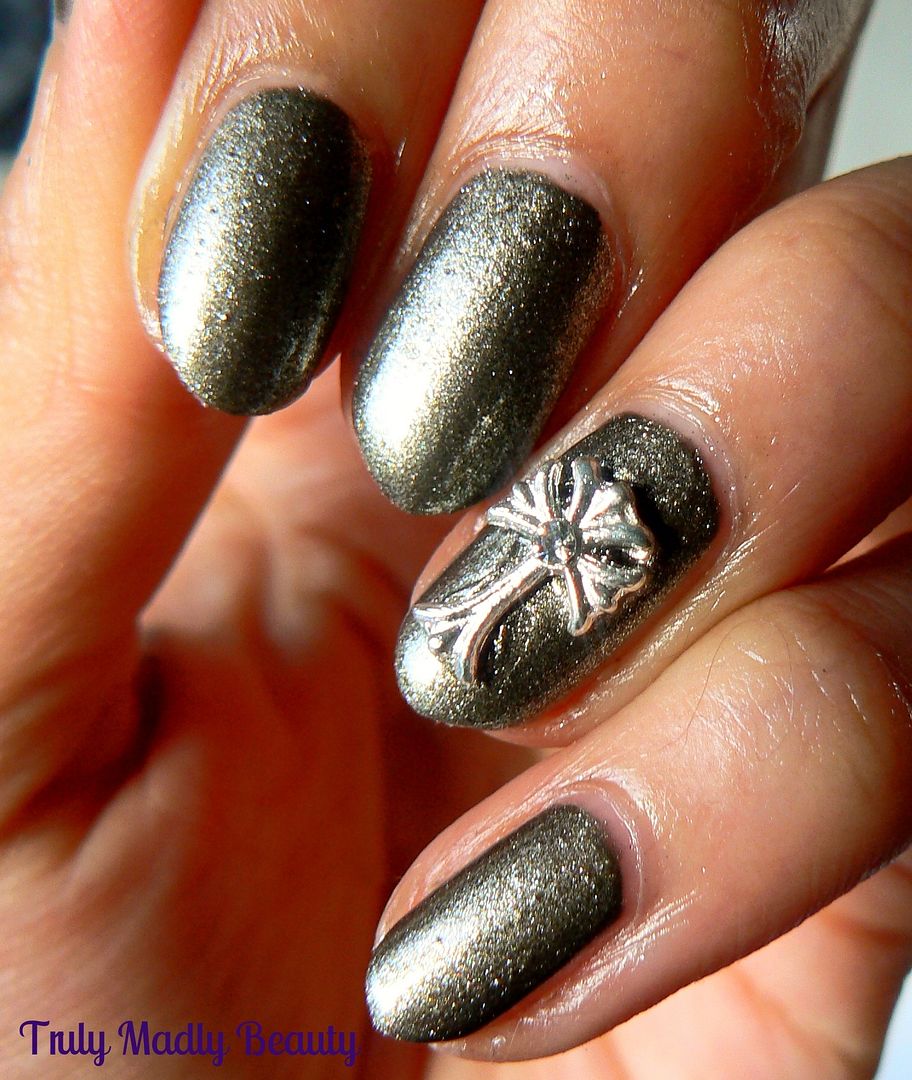 The formula is thick yet applied smoothly over the True Brit London Caviar base coat. With foils there is the risk of serious streaking & a ridged finish however I experienced no problems with Knightsbridge* & you can actually get away with just one coat as it was totally opaque.
I'm a creature of habit however & stuck to my religious two coats which dried in quick time with a nice smooth & shimmery almost mirror like reflective finish.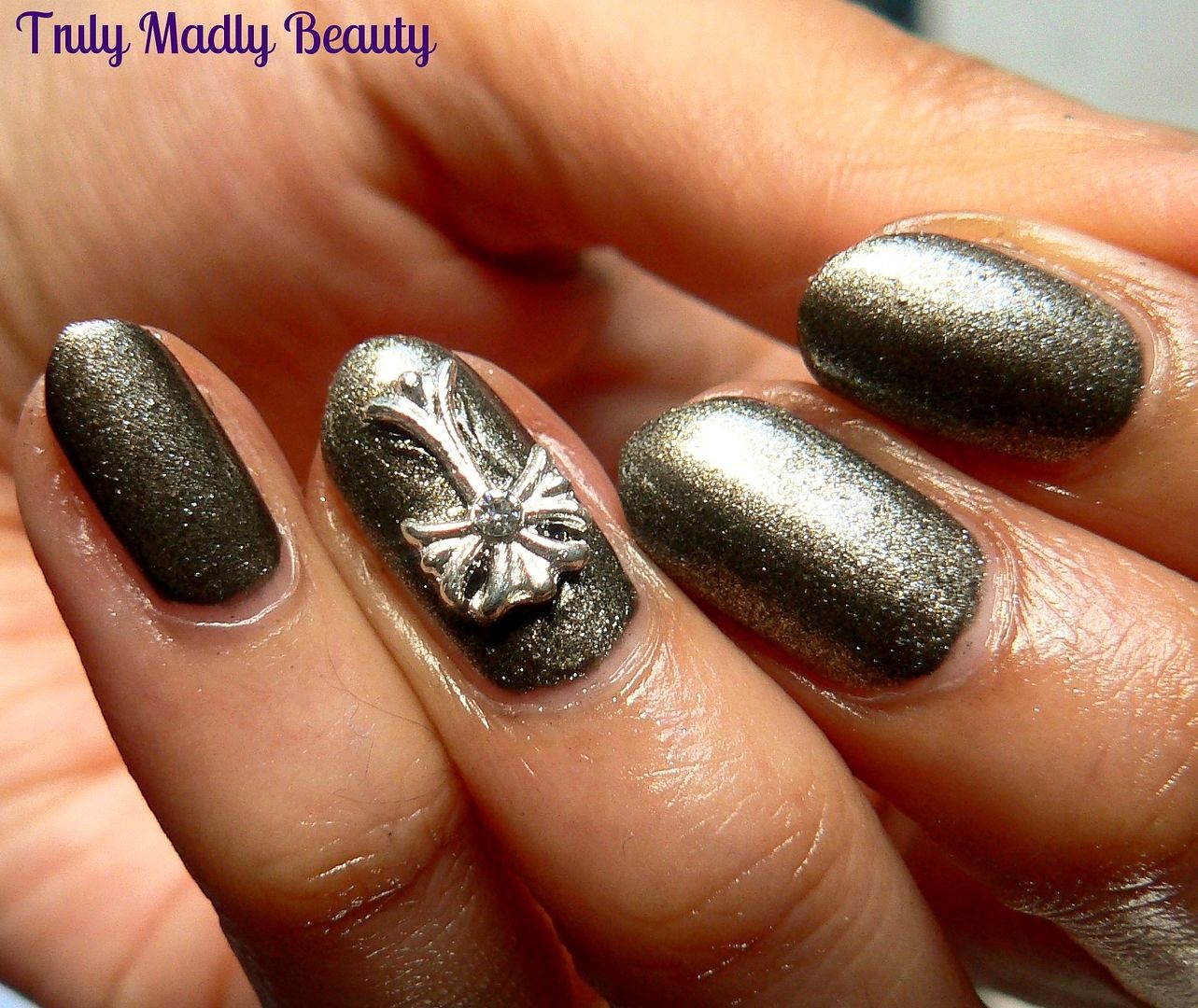 I applied a coat of the True Brit London Topcoat on top & for a little added extra detail, stuck on a pretty cross nail charm which I purchased from Charlies Nail Art store. Definitely worth checking this online nail art store for bargainous supplies!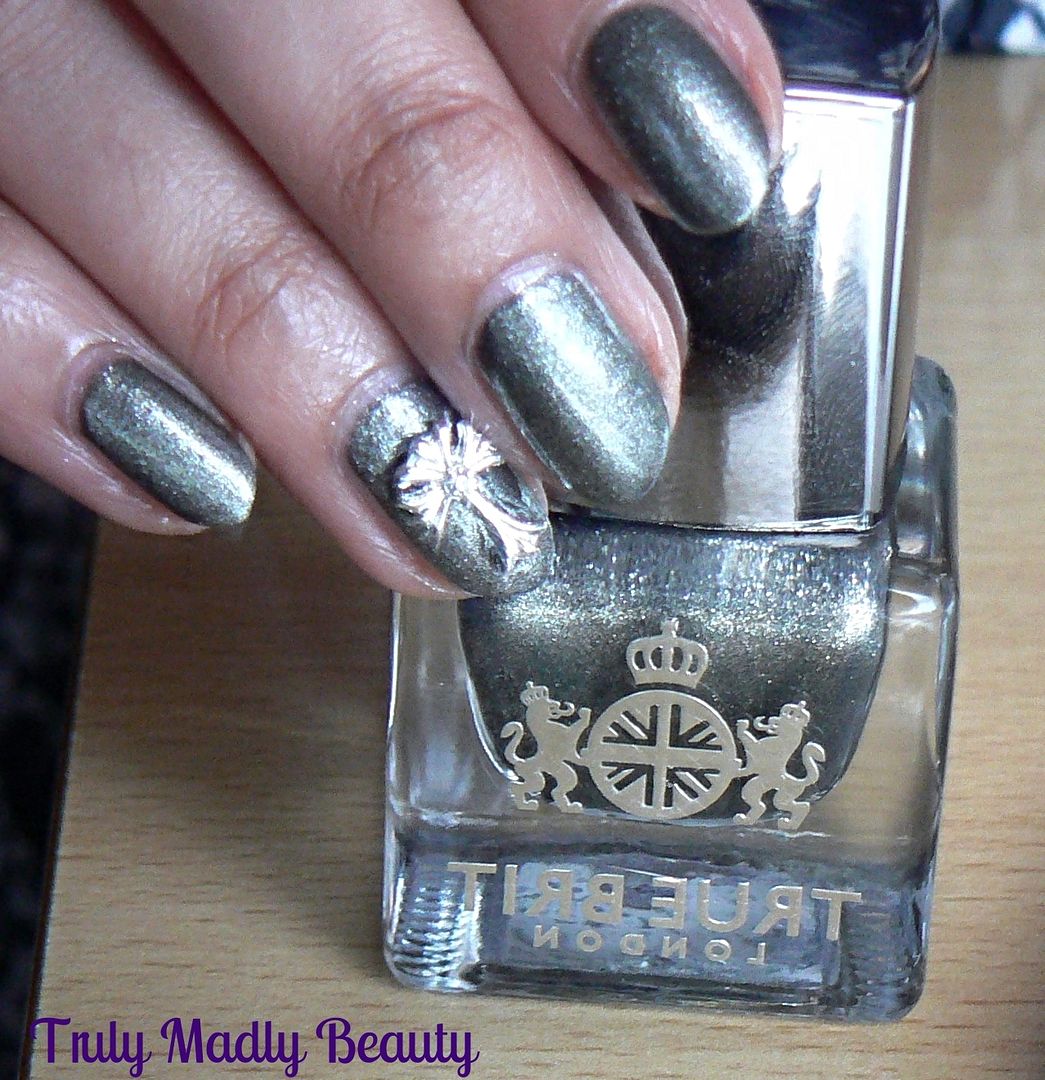 The topcoat is lovely & thick therefore was perfect for sticking down the charm without the need for glue. I think the cross charm & polish go so well together, giving the mani a gothic Medieval vibe!
Definitely an interesting & unique one from the Signature collection! True Brit London polishes retail for £12.50 & are currently available online, however I anticipate they will be making their pretty way into retail stores soon!
Thanks as always for reading lovelies, I still have two shades to share with you from the range so stay tuned!
Disclaimer - * products featured were sent to me for my consideration. I am not affiliated with the brand nor paid for this post, this review has been as always my 100% honest opinion! :)