Hey there lovely readers!
Mixing things up a tad in between all the nail art action with a little "What I Wore" post for you today lovelies!
As you might know already if you follow me on social media (@Aysh_tmb) one of my current obsessions is the shopping app DEPOP, I'm forever going on about it & its become my go to place to browse first. I've found some amazing clothes/shoes purchases on there, all for bargainous prices, including a brand new Pyon Lolita coat for £40 & most recently a new pair of LE Irregular Choice loafers for a tenner! So yup, I am a hardcore Depop-er, send help ;)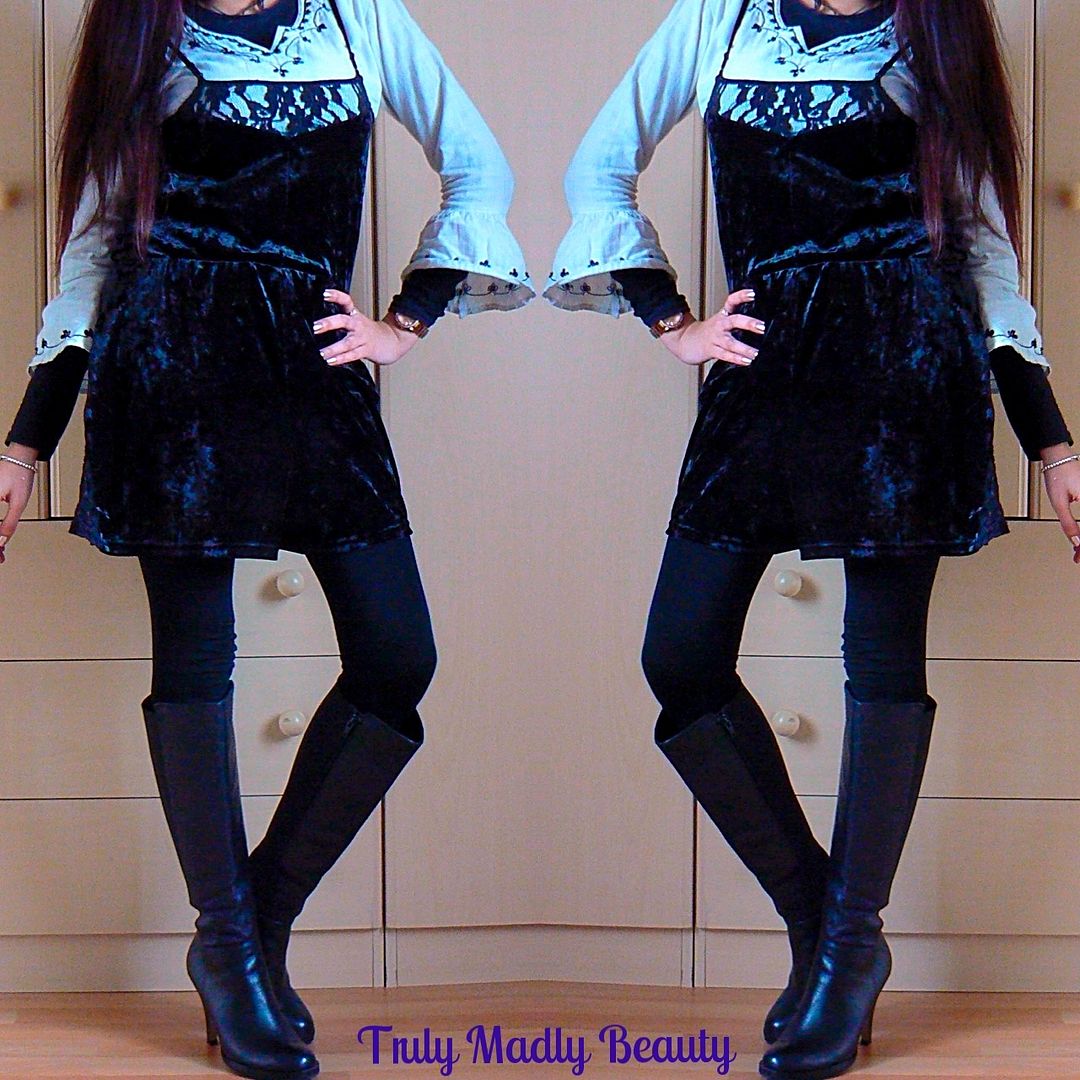 Today's outfit includes another recent Depop purchase...some sleek new booties. I was after a pair of knee highs as my current ones were getting a bit worse for wear & came across this lovely pair from Next that seemed to fit the bill nicely.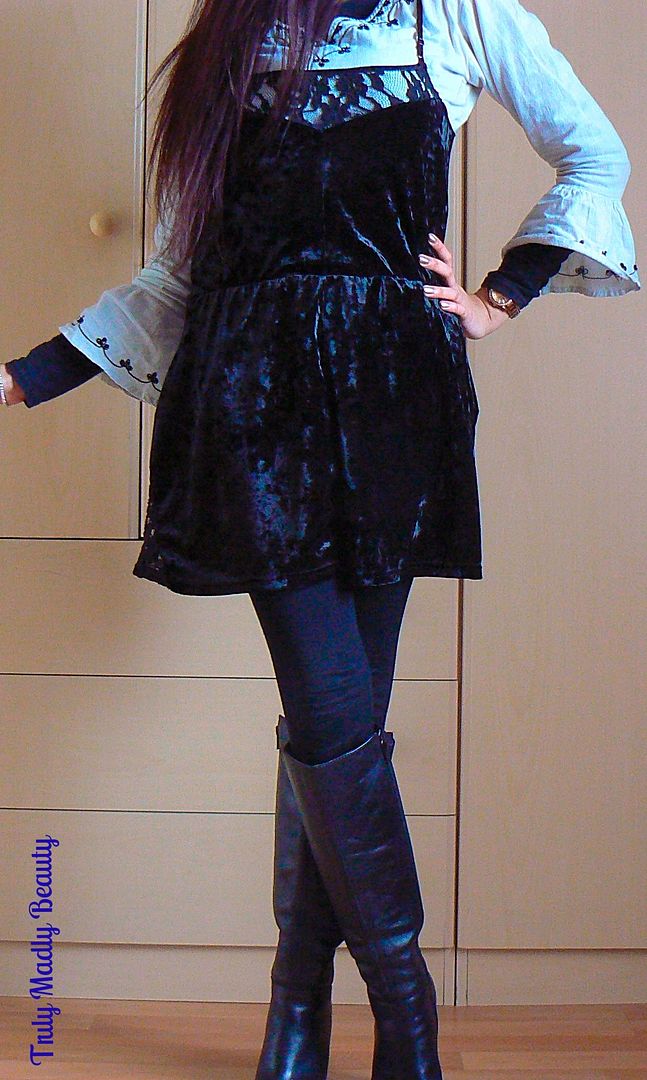 They are made from sturdy leather which is great for battling the elements, lets face it in England thats a necessity as you never know when the heavens will open most unpredictably! A bit of a heel twas also a requirement for the height challenged individual that is yours truly & the length hitting to just below the knee is perfect.
The outfit itself consists of a vintage blouse with a bit of old age sleeve action going on that was picked up donkeys ago from a charity shop yet still remains one of my favs, I heart bell sleeves muchly, instantly transforming what would be an ordinary piece into something more feminine. It was a tad chilly (Spring where are you?!) so I threw on a trusty black t shirt underneath.
On top of that I threw on my Topshop velvet black playsuit, another fav, I always get lovely comments on this whenever I wear it, not only is it pretty, soft & BLACK (the goth girl is content) but its so darn cosy too! Except maybe when one needs to use the washroom & forgets until the last minute that you're wearing a one piece...*cue speedy panicked unzipping* O_o
Leggings were required to finish the outfit. All together the ensemble kinda bought pirate vibes to mind, but I managed to hold myself back from adding an eye patch to complete the look. Perhaps next time. Thanks as always for stopping by beauts!
Lotsa love to ya!