Greetings lovely readers!
Things I've learnt of late? NEVER get smug thinking you've successfully avoided the flu bug that everyone & their dad has had because it is when you're in this clearly vulnerable state that it decides to ensnare you into its clutches. So yah...not feeling so smug now. Thankfully I've got the day off to attempt to defeat the bugger where much chocolate therapy (for medicinal reasons obvs) will be involved to help speed up the recovery process.
Of course another way to brighten up the day is with the help of a pretty polish, so that's precisely what shall be done! Many pair Monday's with the blues, but this doesn't have to be a negative thing at all, so I have a super pretty blue shade to share with you lovelies today in the form of Chelsea* from True Brit London.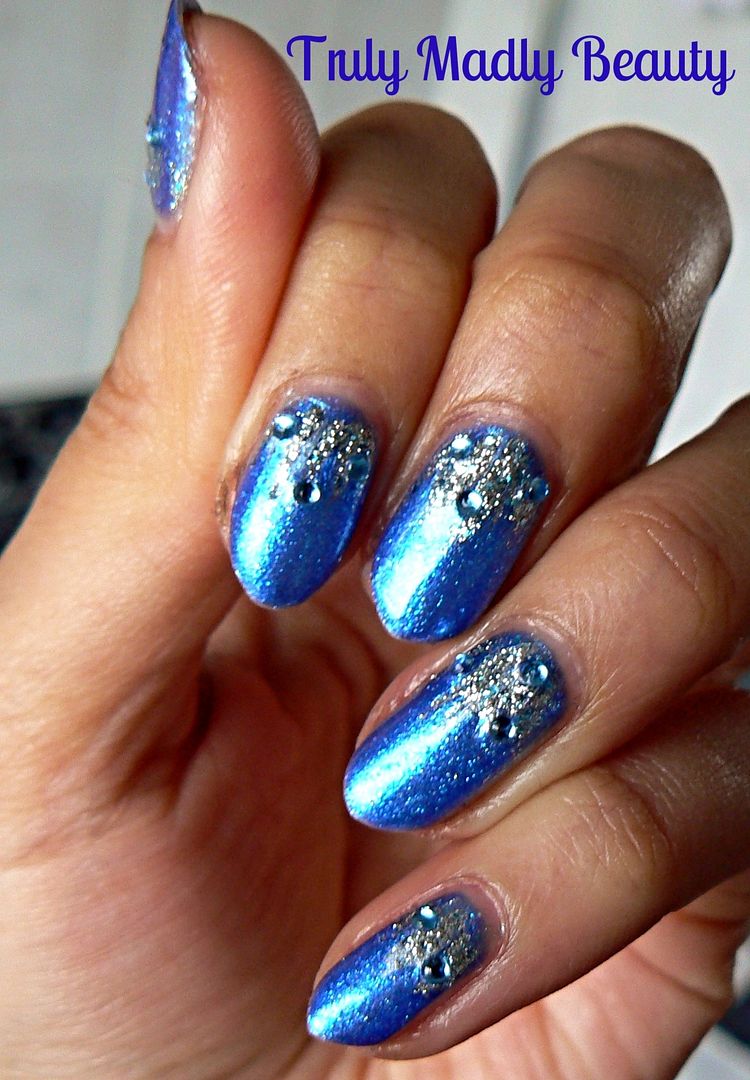 I wasn't kidding was I? Mighty puuuurdy this blue most definitely is. Chelsea is a gorgeous jewel cobalt blue with an interesting shimmery edge thanks to the addition of finely milled pearls giving it a lush luxurious finish.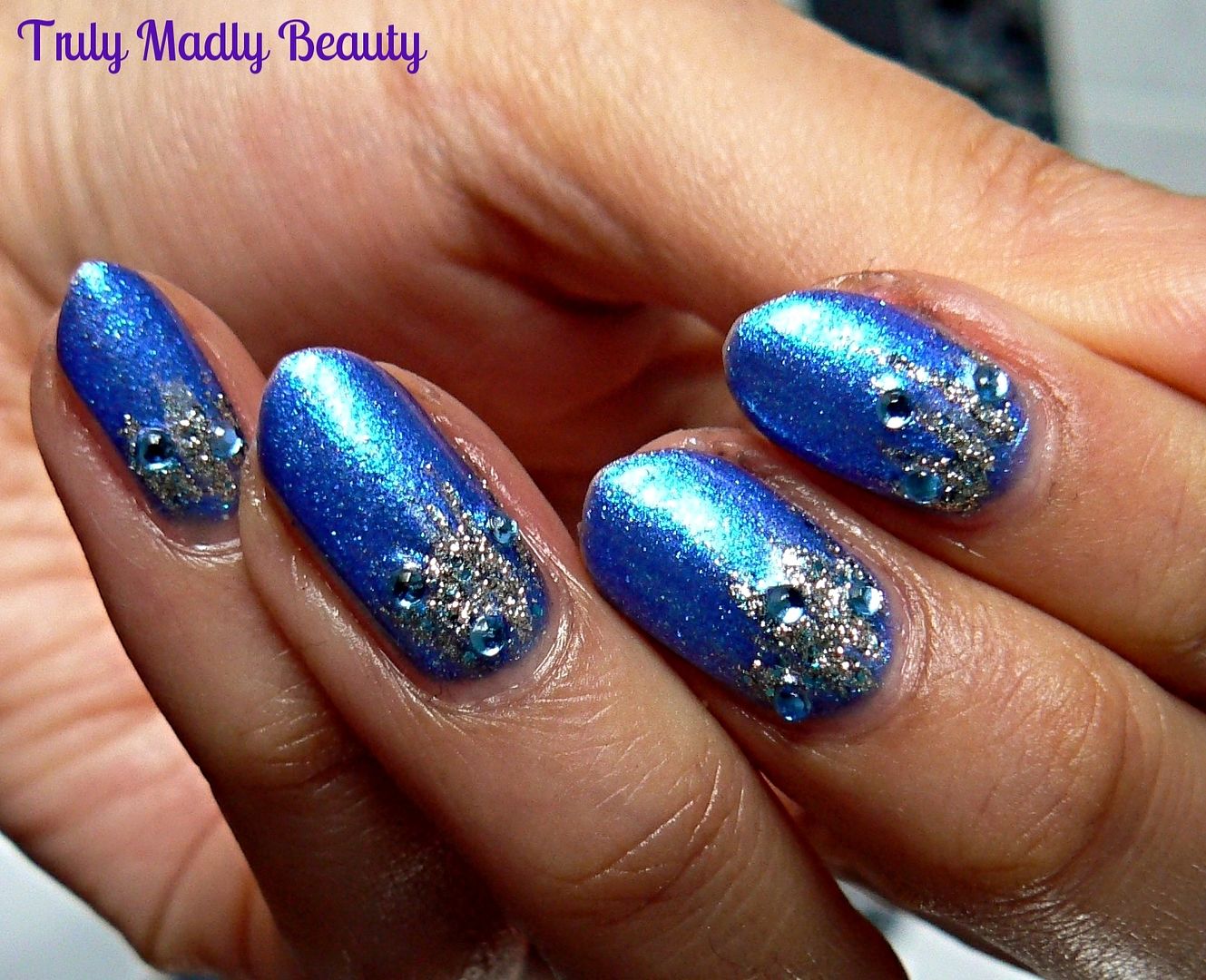 The formula of Chelsea was slightly sheerer than others I've tried from this range so two coats is definitely required with this one, three if you really want a pop of colour!
Not that this beaut of a blue needs jazzing up, but I seem to have rediscovered my love for glitter gradients again so I couldn't resist adding a touch of sparkly goodness in the form of China Glaze's Lorelai's Tiara.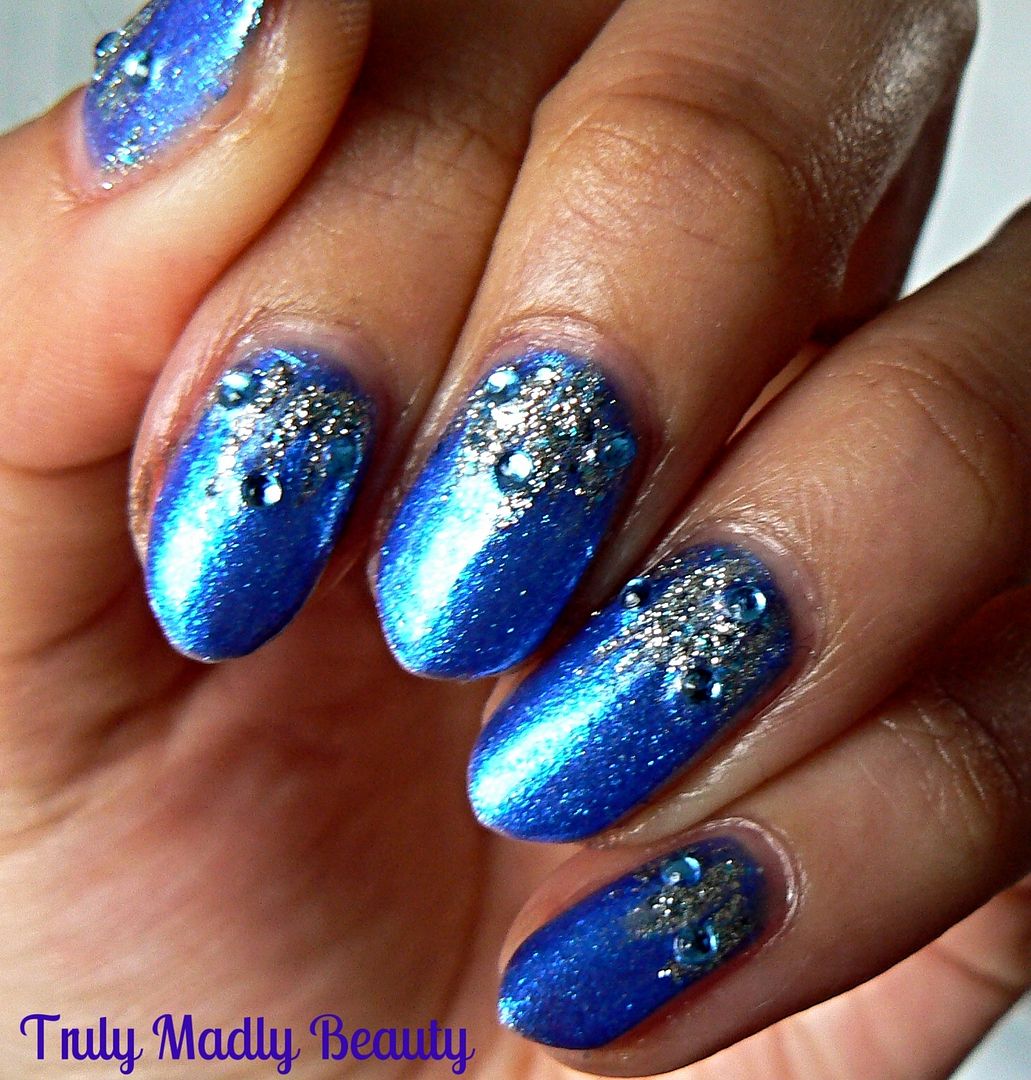 Lorelai's Tiara definitely ranks up there as one of my top glitters, a gorgeous molten silver with pretty ice blue flecks dotted in there, worn alone it is truly an eye catcher! I actually lent this to a work colleague for her wedding day polish as her something borrowed AND something blue! :)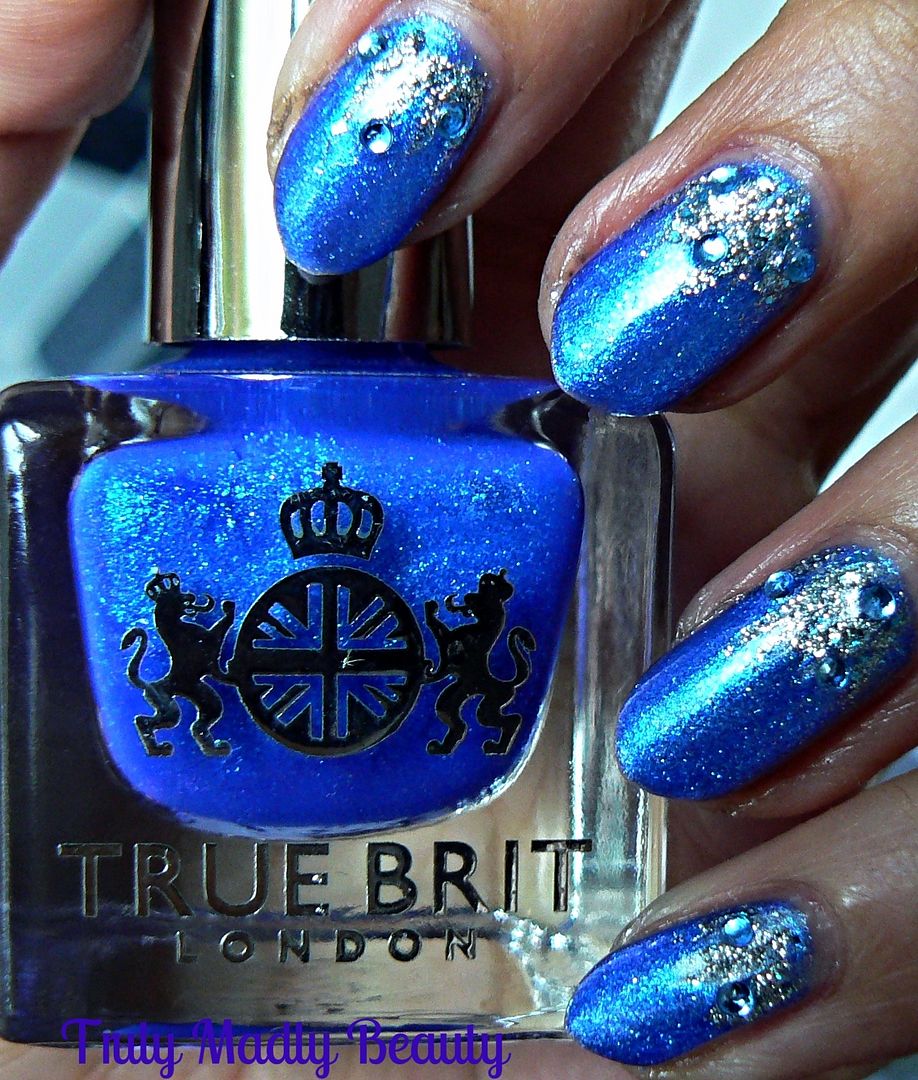 For the gradient simply dab & drag the glitter down from the cuticles till you get the desired finished effect. For a final glam touch I also added a few pretty pale blue rhinestones on top of the glitter.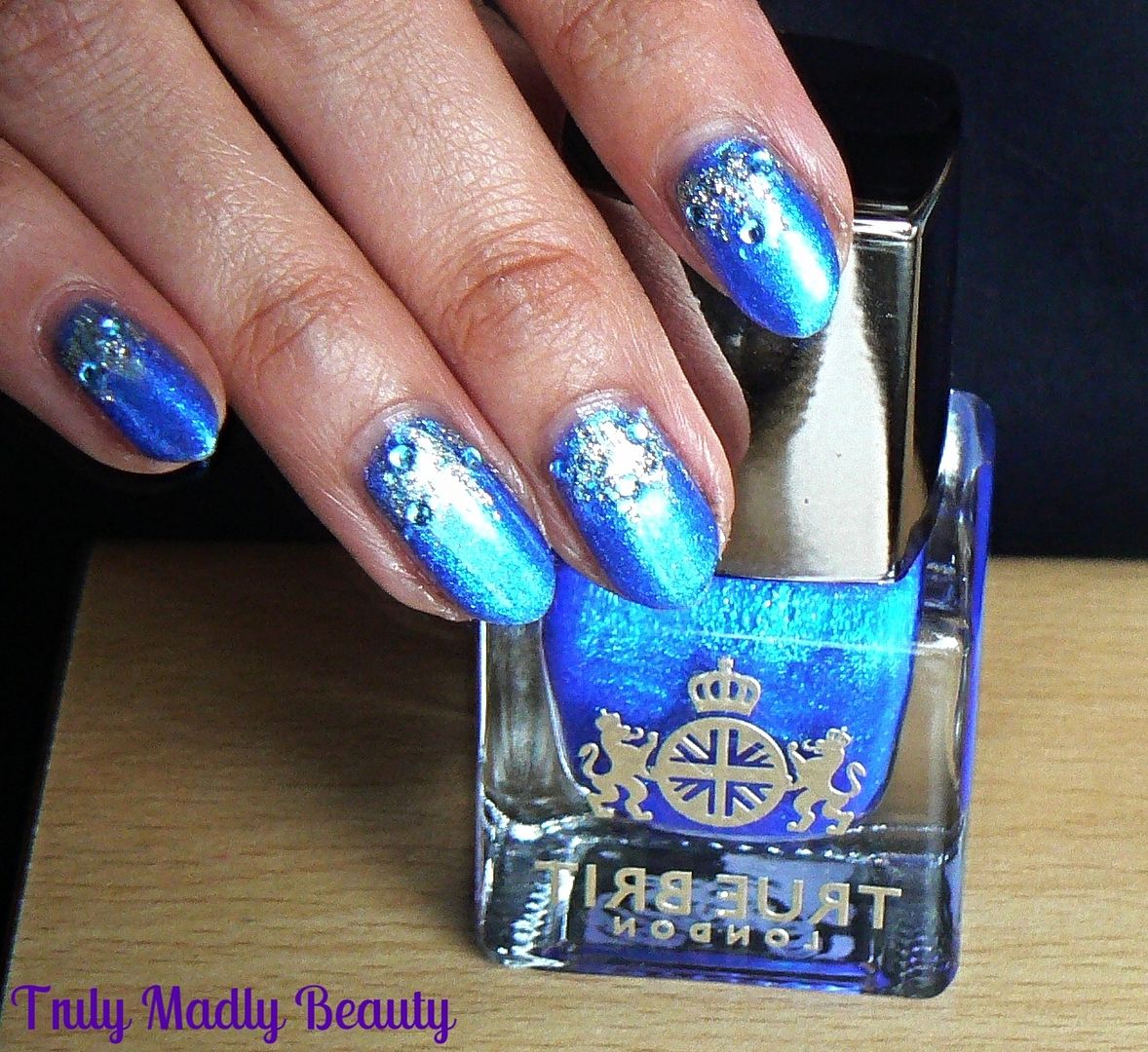 Finish with your obligatory topcoat to seal the stones & glitter & you're done! Feeling some seriously frosty vibes with this icy mani!
Thanks as always for reading dolls! Don't forget you can get 10% off True Brit London polishes which are available online using my code TRULY10. Till next time!
Lotsa love to ya!
Disclaimer - * products featured were sent to me for my consideration. I am not affiliated with the brand nor paid for this post, this review has been as always my 100% honest opinion! :)