Hey there lovely readers!
You know I like to dabble with contact lenses & not too long ago I blogged about Klenspop, a Korean brand that had recently come to my attention, in particular their Ruby Queen Grey lens which I absolutely LOVE! Today I have a review of another one of their lenses & I can honestly tell you that Klenspop have fast become one of my favourite brands to use when it comes to chopping & changing up that eye colour!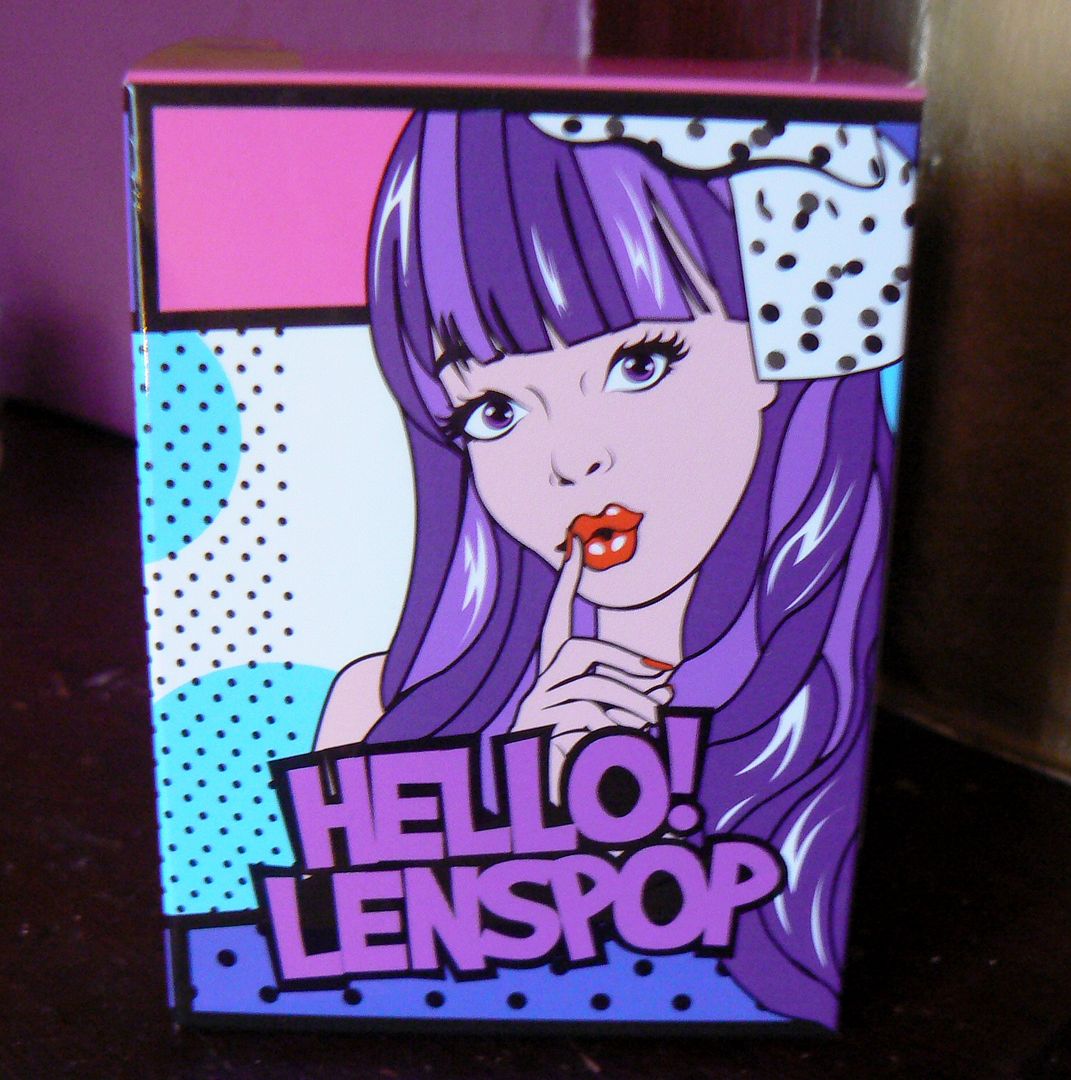 As usual the lenses arrived securely packaged in a small cardboard box within plenty of bubble wrap to prevent any knocks/dents & shipping time is nice & quick.
Once opened you'll find your lenses in the customary kawai style cute packaging that I've come to associate with Klenspop, within the box you'll find your lenses in their individual bottles, a lens case to store your lenses in & a wee pair of tweezers to lift the lenses out safely.
For those who are interested here's a bit more detailed information on the Ellen Panda Brown Lens:
Diameter: 14.8mm
Graphic diameter: 14.5mm
Basic Curve: 8.6mm
Using period: 6 months
Water content: 38%
Manufacturer: Lenspop
To give you a better idea of how these alter your look here's a quick before pic of my natural eye colour....
And now with the lenses in...
What do you think? I wasn't expecting to like these as much as I do, the Ruby Queens were such a hit I didn't think any other could match but boy was I wrong!
I love how the Ellen Panda Brown enlarges the iris beautifully, giving a more wide awake & eye catching finish. The colour itself is gorgeous, quite unusual, not exactly brown actually but more a mixture of deep greys & browns giving it a more natural look.
But the main thing I love about these lenses & Klenspop lenses in general is how comfortable they are. Even on my dry eyes they don't irritate at all & as long as I carry eye drops around with me I can easily wear these throughout the day with zero problems.
The Klenspop lenses are not only fab quality, they also have a 'shelf life' of about 6 months. As long as you take good care of your lenses, regularly changing the solution & keeping them clean, then they should definitely last.
You can find the Ellen Panda Brown lenses on the Kelenspop website HEREalong with many other fab colours & styles! I've recently been tempted to try pink/violet lenses...
Thanks as always for reading!
Lotsa love to ya!
Disclaimer - * products featured were sent to me for my consideration. I am not affiliated with the brand nor paid for this post, this review has been as always my 100% honest opinion! :)