Hey there lovely readers!
Counting down the days now till my best friends big day this Saturday & actively hitting YouTube like nobodies business in the hope of finding some eye makeup inspo! My bridesmaid dress is a gorgeous burgundy (she was good to us) so I'm thinking Autumnal cranberry vibes with a hint of gold? With plenty of eyeliner of course...
Speaking of inspo I love finding nail-spiration within the fashion world. With LFW recently passed, whilst fashion bloggers are swooning & all heart eye emoji over the beautiful prints on the runway, I tend to obsess on how ace they'd look on the nails!
Bonprix is an online fashion site with a wide range of wears to tempt fashion lovers & they've recently teamed up with Barry M to hold a nail art contest in which the challenge is to create a manicure inspired by one of their dresses...well you know I'm ALL OVER THAT. So having a sift through the dresses on offer I decided on the stunning Colour Block Skater Dress above to create a similarly vibrant mani...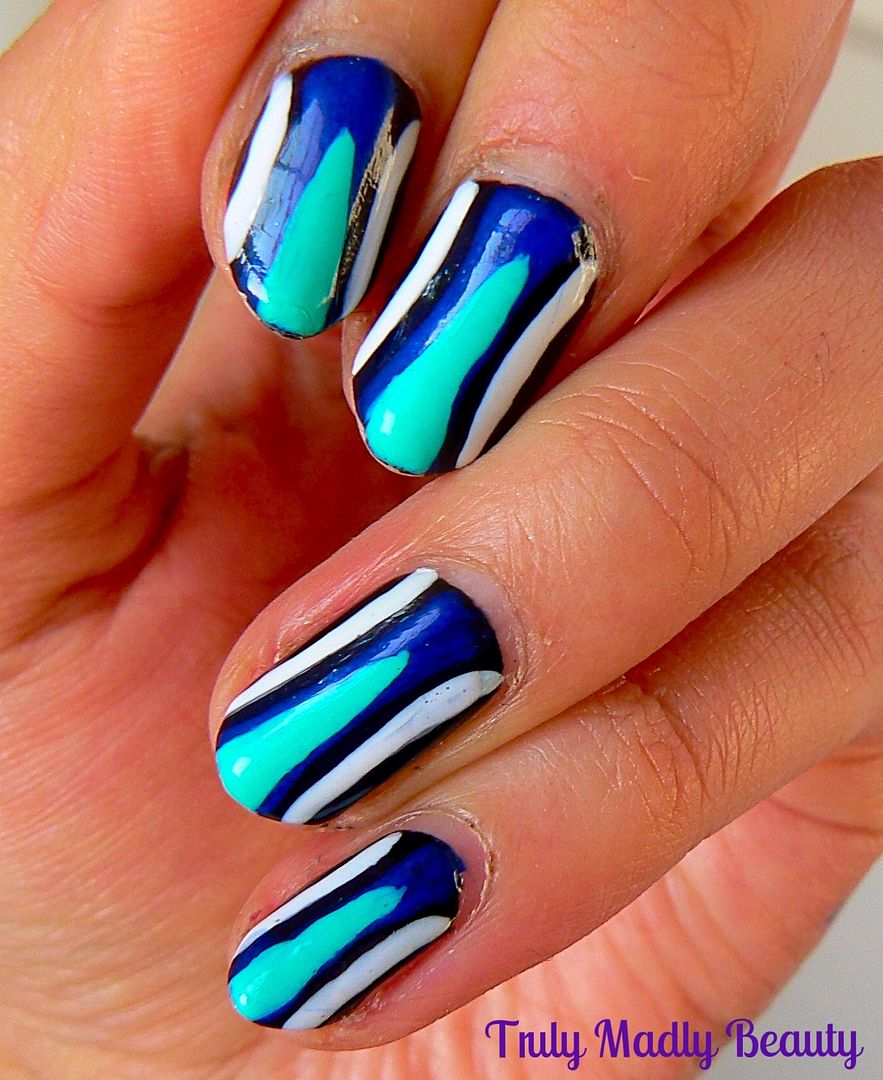 I've actually wanted to do a colour block mani for yonks so this came at the perfect time. I just loved the bright & uplifting cobalt blue & turquoise shades used in this dress & to re-create I found the perfect shades to match using Barry M Gelly paints.
To start I applied one of coat of black polish over the whole nail; I use W7 Black, one of the best black polishes ever!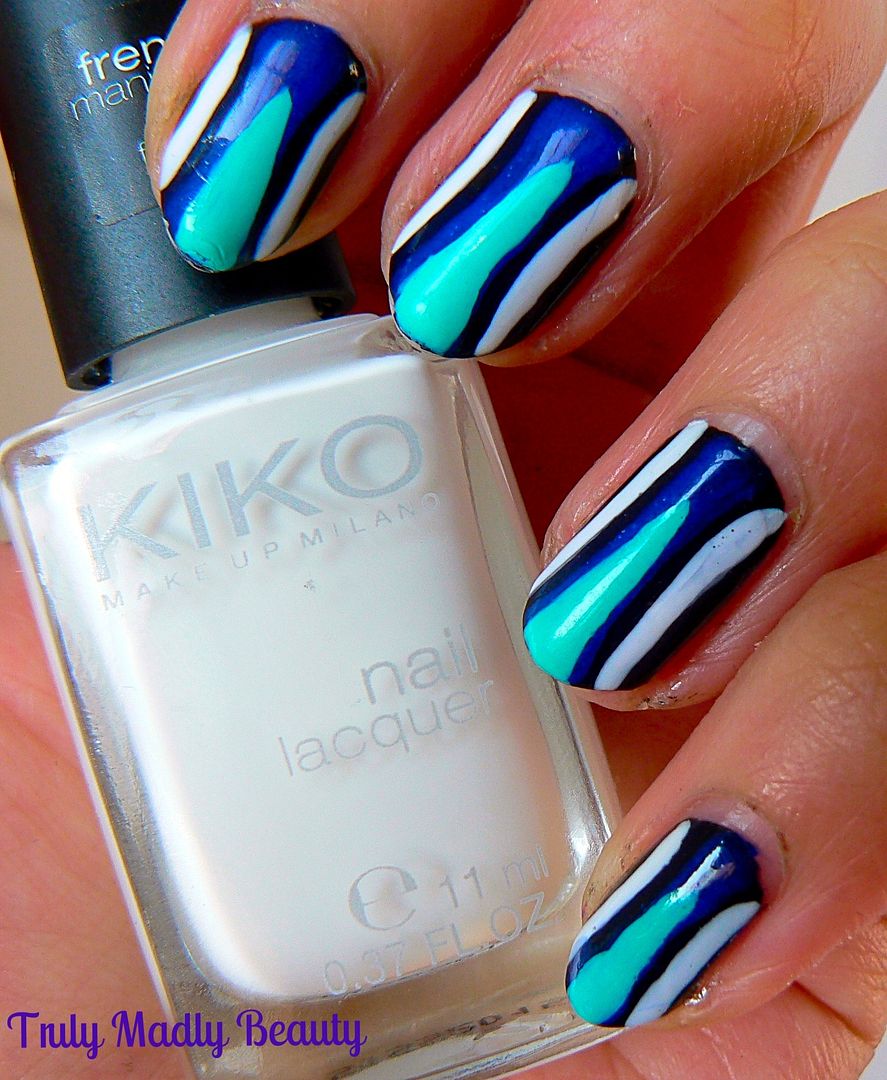 I then used this nifty french manicure white polish by KIKO. It comes with a very fine brush making it a fab little product to create french manicures or nail art! I applied a thin curved lined vertically on each side of the nail.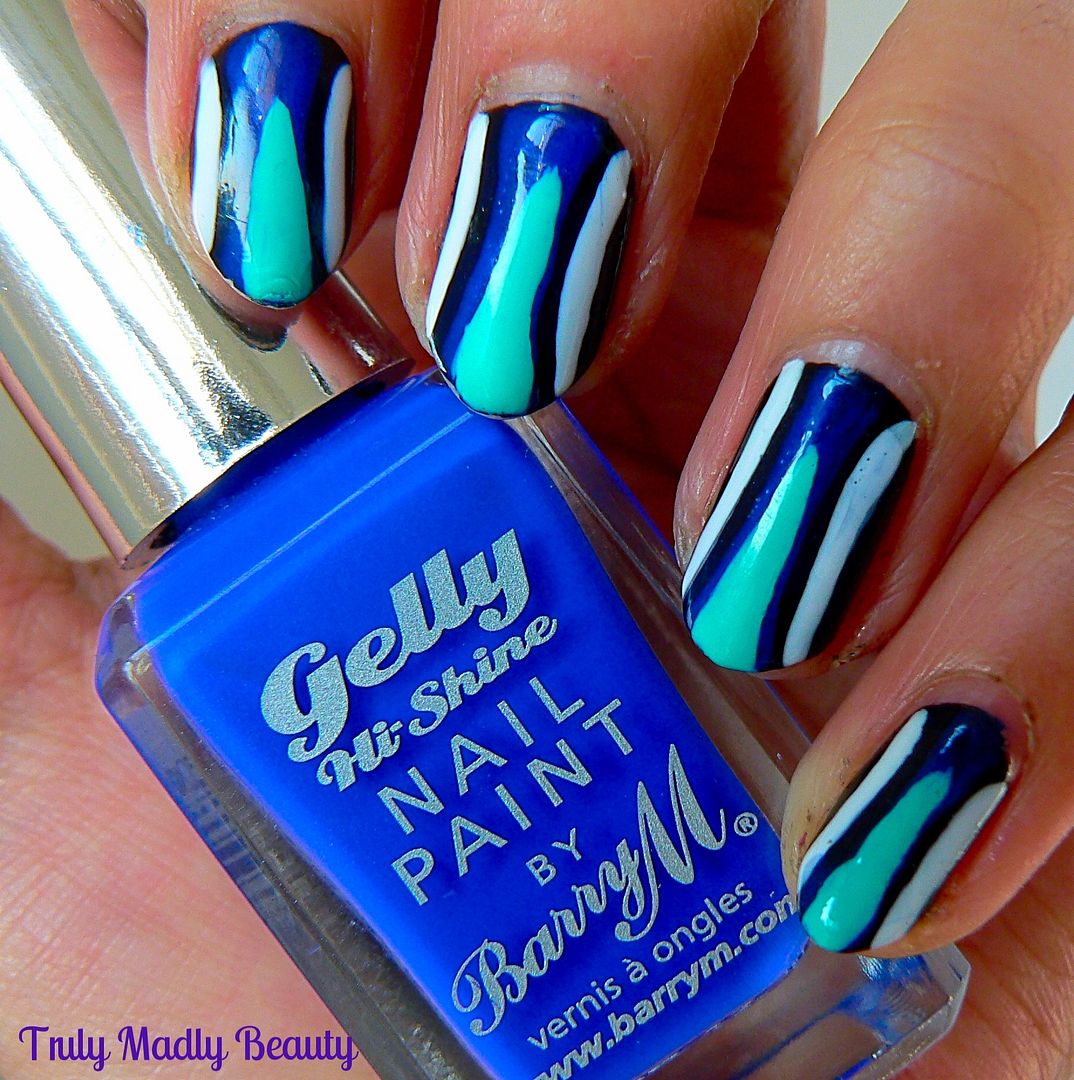 Next for the hit of blue I used Barry M Blue Grape Gelly polish & applied down the center of the nail using a nail art brush before filling in.
Then for that turquoise fix I used Barry M Greenberry & applied in the centre of the dark blue using a fine nail art brush finishing in a point around 3/4 of the way up the nail.
Finish it all with a slick of glossy topcoat. I hope you liked my entry for the #PartyPolished competition dolls! Time to cross all those polished fingers & toes! Thanks for reading!
Lotsa love to ya!