Hello there my lovely readers!
If you follow me on social media you'll know the majority of my weekend was spent in the country as the time had finally come for the besties wedding. The whole day was simply magical with emotions running high & thankfully everything went smoothly! My friend decided to go for a small intimate affair & let me tell you coming from an Asian background this was so refreshing! It felt so much more special & the bride looked so stunning. Sad its all over now!
Moving on, as I'm sure you're all aware we are now in the month of October which means...HALLOWEEN NAILS! I hope to roll out as many as I can this year, you can see the designs I did last year HERE including Bleeding Chanel Nails, Frankenstein, Spooky Eyes which were a few of my favs & more. To start things off this year I've gone for some spooky tombstones covered in dripping green slime...
I wanted to practice my dripping effect technique hence why I decided to add some lovely slime to my tombstones :) I really love this effect & I plan to do some dripping blood nails naturally at some point!
I started by applying Barry M Grey which was nice & opaque after just one coat which was fab. To give the grey a stone like look to it I decided to mattify the polish using Rimmel Matte top coat.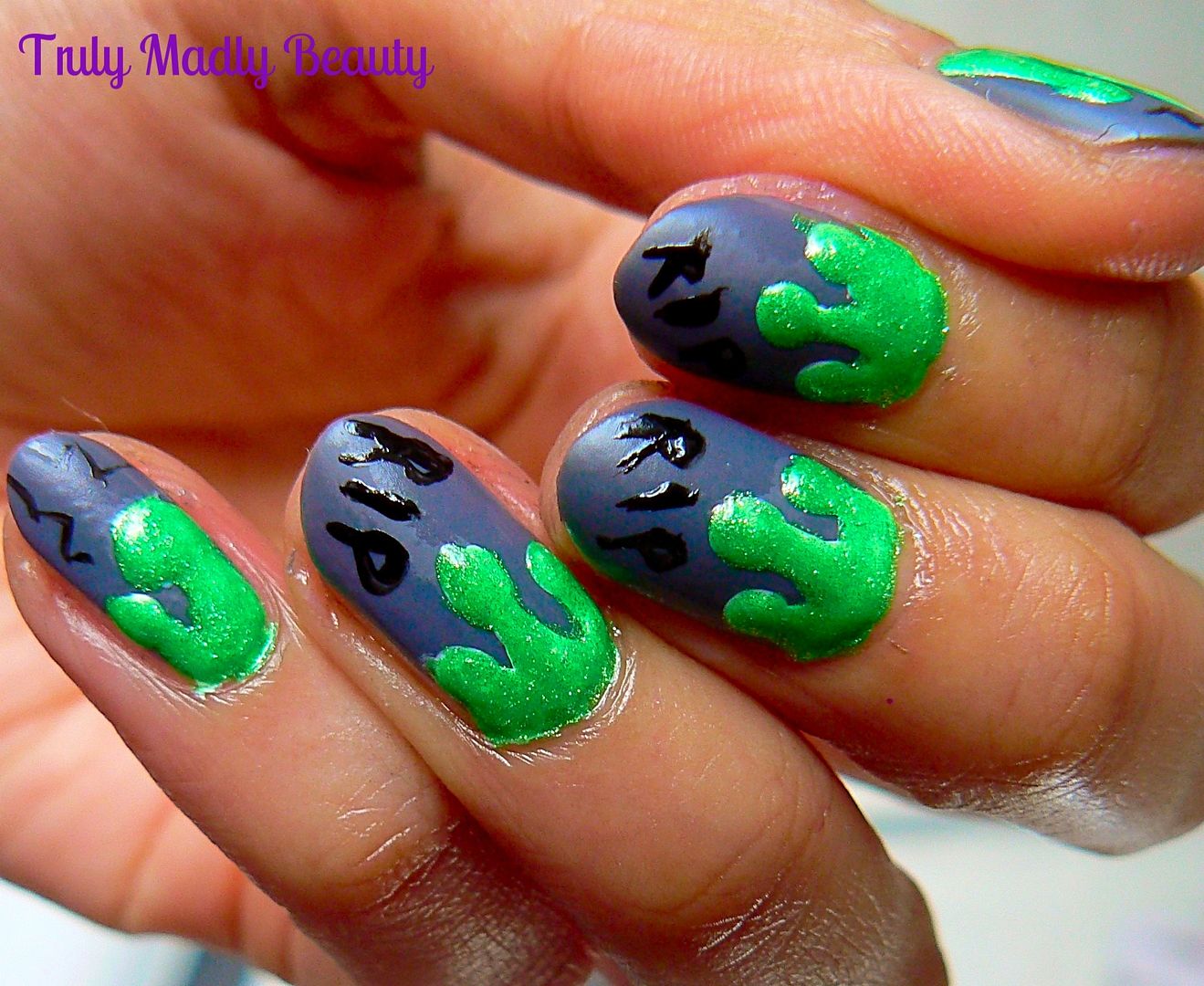 To create the slime I started by using a white polish canvas first, this is important if you really want your green to pop! Using a dotting tool apply three dots randomly to each nail at different heights. Next using a fine nail art brush draw a thin straight line from the dot, all the way up to the cuticle.
Then using the same brush or you can use the dotting tool, go back to your dots & blend them in to the lines using a curved edge to give them the appearance of drips, adding a bit more polish to the cuticle area.
Now for the slime! Here I've used Illamasqua Omen from the Paranormal collection, I couldn't find a more perfect pow wow green for some toxic slime! Omen is a gorgeous almost neon green filled with silver shimmer particles giving it an interesting edge. Plus it also glows in UV light! I used a fine nail art brush & simply applied Omen directly over the white drips.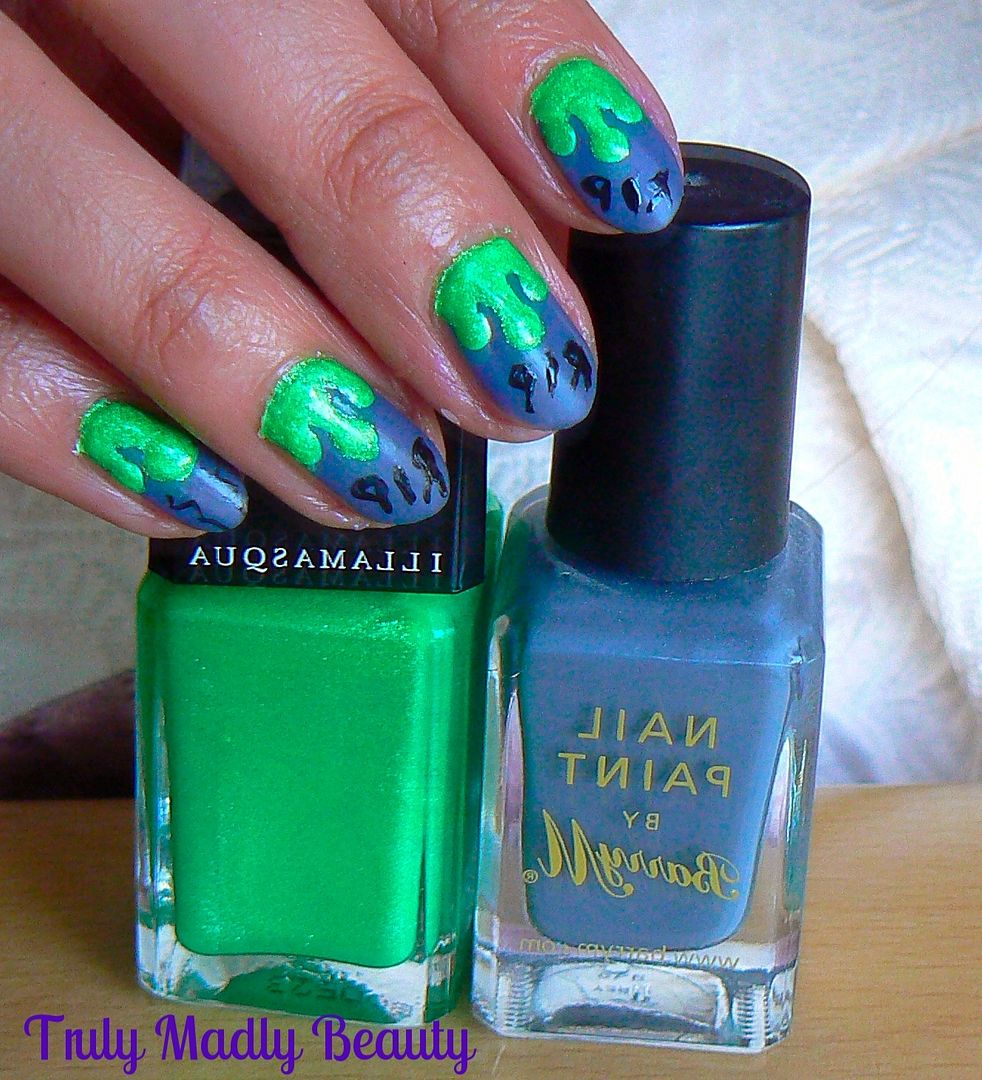 Final step is to freehand a few cracks & RIP's on to the the tombstones using black polish & fine nail art brush & that's it! As I wanted to keep the matte look I skipped topcoat.
Hope you liked the first Halloween manicure this year witches! Thanks for reading!