Hello there my lovely readers!
Happy weekend! Now I couldn't let Halloween pass by without rolling out some obligatory blood effect nails! Its kind of a must really ;) Last year I decided to do things a tad differently with these Chanel Dripping Blood Nails using the well known emblem. This year I've gone for some simple yet satisfying dripping blood on the tips!
To start things off you need to have a nice nude base to really make that blood stand out ;) I decided to try out this Essence 6 in 1 Nail Candies polish which I picked up on a whim when I was passing by the stand in Westfields.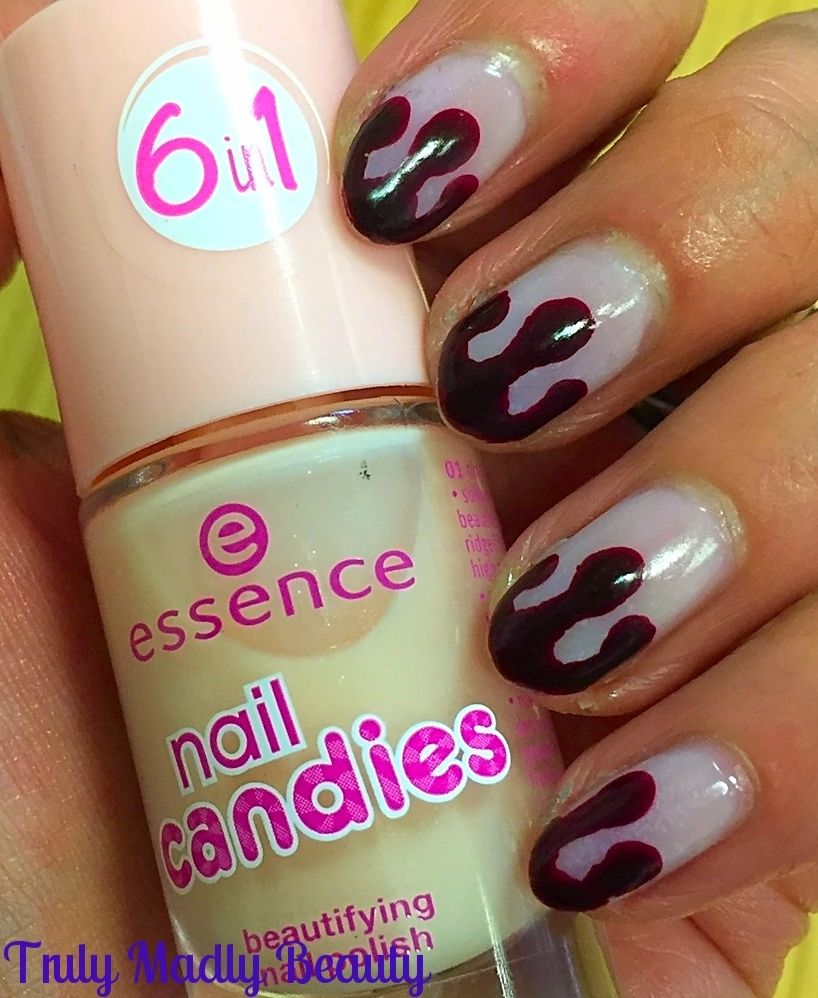 The Nail Candies are a range of sheer pastel polishes with 6 functions, to harden, protect, smooth out ridges, dry fast to a high gloss finish with a delightfully fruity scent. I do like me a multi-purpose product & I absolutely LOVE this! Not only does it deliver on all of those but I adore the finish it gives, so perfect for a 'my nails but better' look. The formula is sheer but two coats gave a gorgeously glossy jelly like finish.
Next for the blood! Having a look through all the vampy reds in my collection, of which there are an embarrassingly large number, but hey one can never have too many right, I decided on an old favourite, Nails Inc Chester Square.
Chester Square is a deep brown toned burgundy red shade that dries to a lovely glossy finish, making it perfect for a realistic blood look hehe! You can decide whether to do your drips on the cuticles or tips, but having done my Toxic Slime & Tombstones Nails from the cuticles, this time I decided on tips.
To create the dripping blood effect I simply applied three thick dots of Chester Square using my dotting tool, then using the same tool, dragged the polish drips up the nails before adding more on to the tips.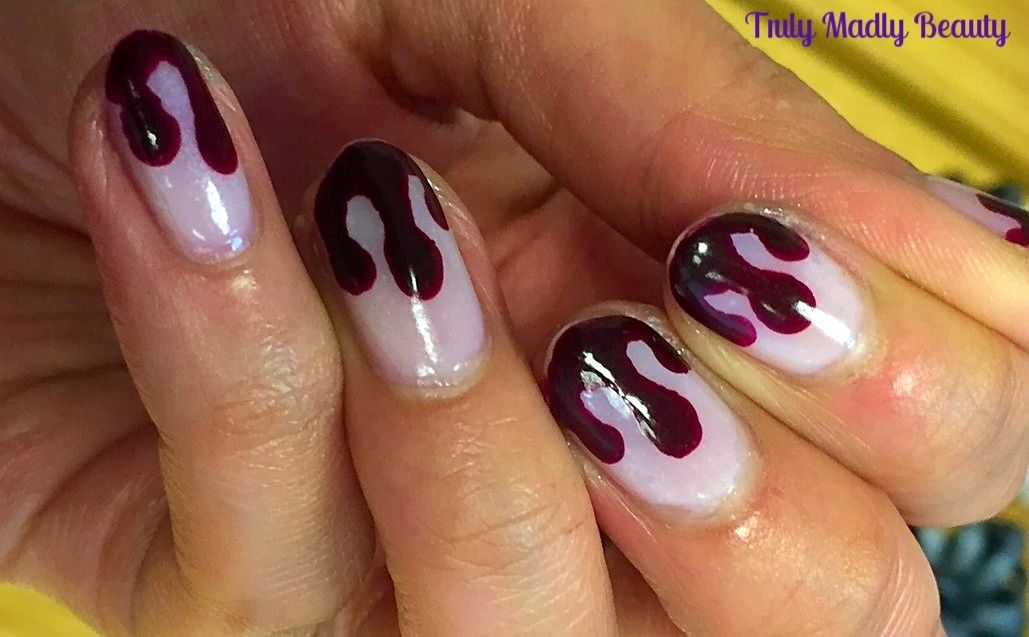 Finish with a nice thick coat of CNDAir Dry for super glossy finish & your dripping blood nails are good to go! And because of the Nail Candies even though my nails look gruesome they smelled SO GOOD! Haha!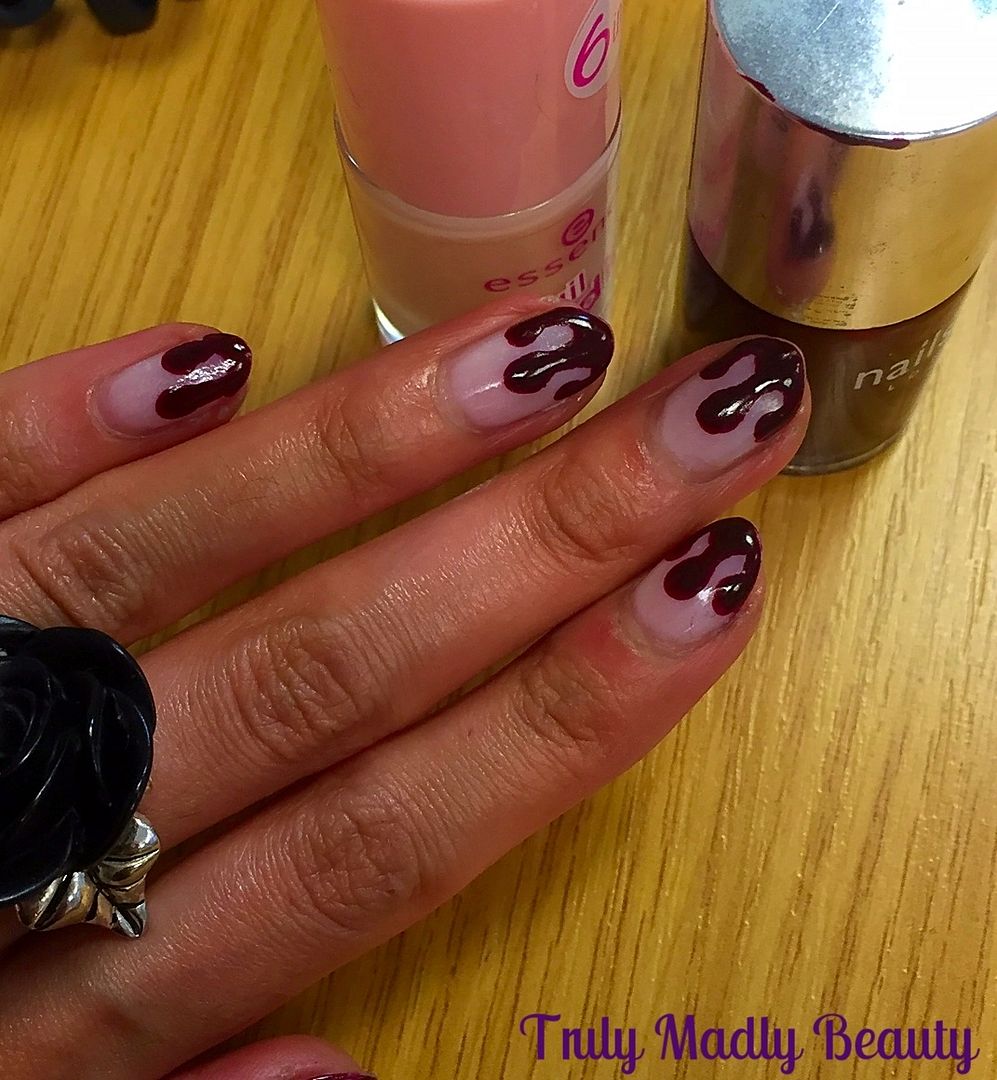 Thanks as always for reading dolls! Till next time!