Hello there my lovely readers,
If you're familiar with my blog you may remember my recently discovered love of the brand True Brit London & their beautiful range of polishes. Not only do they possess a diverse range of pretty shades, all based around adorably typical British themes, the formula of these polishes is great with a high end quality feel but without the price tag. And don't get me started on the glorious packaging. Pretty polish bottles always gain major brownie points! I've already blogged a few of their polishes which you can look back on HERE. Today I have another stunner, this time sees the turn of the beautiful *Elizabethan Rose...
Isn't it simply swoon worthy? Elizabethan Rose is a stunningly vibrant cherry red/fuchsia pink glass fleck shade which gets its sparkly shimmer from the addition of finely blended rouge pearl swirled in to the formula. The colour is so uplifting, instilling all the happy vibes in me, I just adore it!
This here is two coats applied which glided on to the nail smoothly & dried fairly quickly too. I wanted to incorporate a bit of nail art in to the mani & what better than some free hand roses to go with theme of the polish.
I went for an accent nail using a black base, here I've used two coats of A England Lancelot. I absolutely adore Adina's beautiful polishes, her collections are like artwork, each based around a gloriously gothic historical theme. Lancelot is actually a red tinted black, fabulously opaque & glossy. Another brand I urge you to check out.
I used Lancelot again to create a mini rose petal design on the left side of the nail using a fine dotting tool to create the petals. I love floral nail art but really want to practice my rose technique as it definitely needs working on so plan to do more of this design for sure!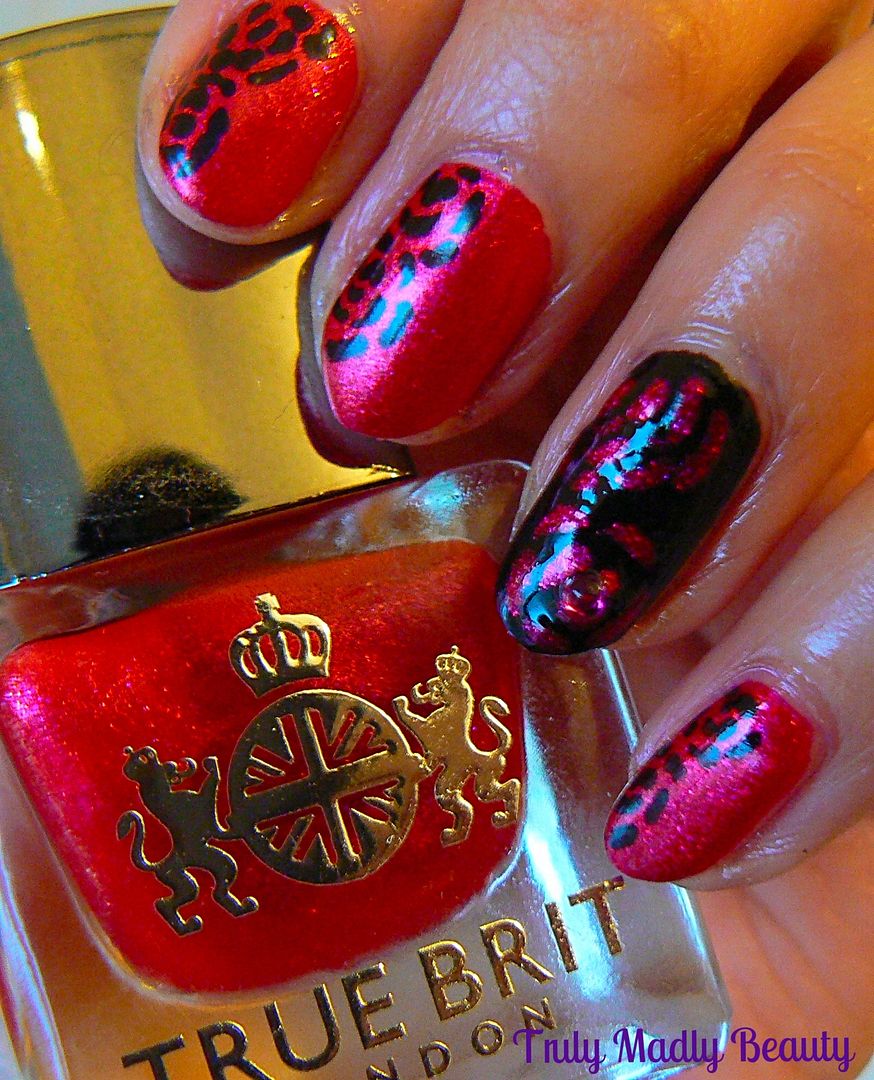 Then for my accent nail I grabbed Elizabethan Rose & my Ongle nail artbrush which I purchased from Born Pretty Store (use my code TRUW10 for 10% off) & again free-handed two large roses, positioning one near the tips & the other near the cuticles.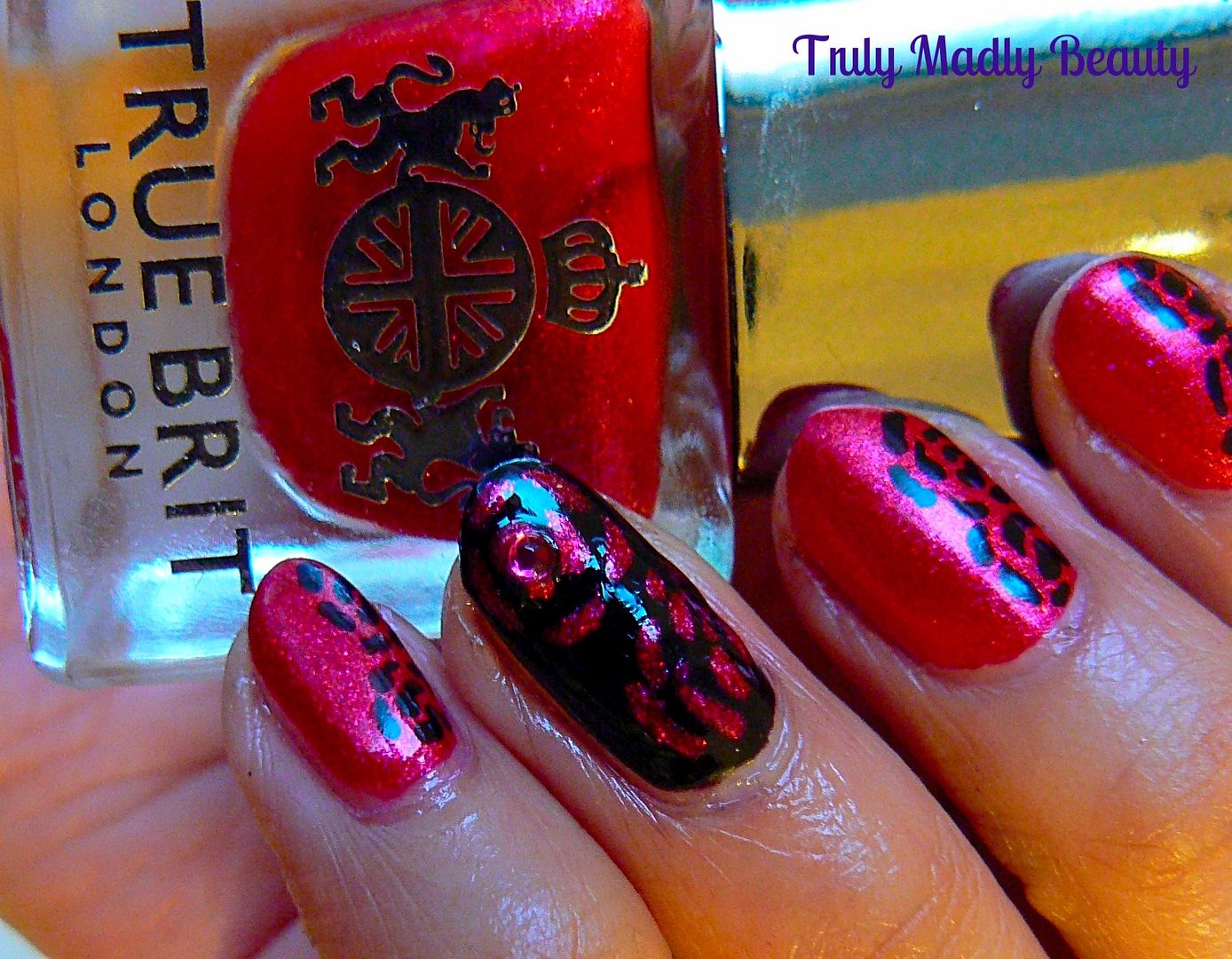 To create a rose design begin with a dot of polish in the centre, then gradually add little curved swirls around it, forming your petals until your happy with the size.
To finish I just applied a pretty pink rhinestone to the centre of one of the roses before sealing it all with topcoat.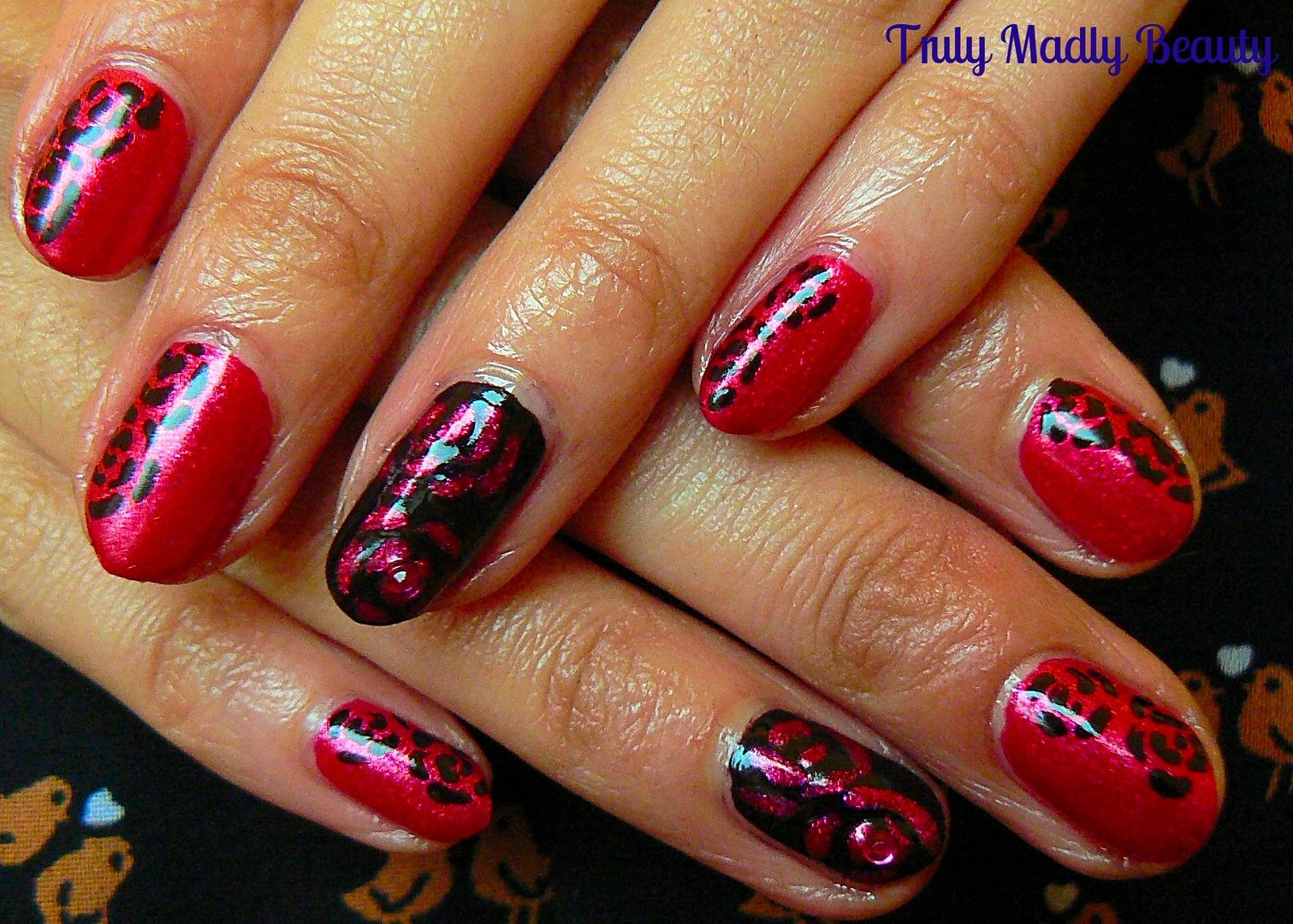 Hope you like the Rose themed mani my beauts! True Brit London polishes can be purchased for £12.50 online plus you can receive 10% off your order using my code TRULY10, so why not go grab yourself a Christmas treat?
Thanks as always for reading!
Disclaimer - * products featured were sent to me for my consideration. I am not affiliated with the brand nor paid for this post, this review has been as always my 100% honest opinion! :)