Hello there lovely readers!
I'm sure it's no surprise when I tell you that I am a HUGE fan of afternoon tea. One of my favorite pastimes, there is nothing I enjoy more than an afternoon spent relaxing in loved ones company, sipping tea out of dainty cups & nibbling on delicious treats. Its such a decadent & quintessentially British tradition that I just adore. I've been fortunate to have experienced quite a few afternoon teas being the avid fan that I am, so I thought it would be nice to do a mini series on my blog & share with you the different ones I've tried in case you were considering doing one too! :)
Starting things off with one I recently attended, the Claridges Afternoon Tea in Mayfair. I even have a bucket list which includes some of the well known famous afternoon teas & Claridges was one that was present so I was very excited at finally ticking it off my list. Reservations have to be made up to 90 days in advance, thankfully my friend is very good at organising & managed to get us booked in for the 5pm slot.
We arrived a little bit early so first paid a visit to the ladies room were we checked in our coats & freshened up a tad whilst of course squeezing in a few cheeky selfies haha! Suitably refreshed we then made our way to the dining room where we were shown to our table by the attendant. The ambiance in the room is just beautiful with dimmed lighting & musicians in one section playing beautiful background music creating a dreamy relaxed atmosphere.
Our attendant who would be looking after us arrived handing us the menus & explaining how everything will work, with the sandwiches being served first, followed by the scones & sweet pastries after. We were also given recommendations of which teas to have with each stage of the afternoon tea from the very impressive tea menu with a choice of 24 teas from all over the world.
The sandwiches arrived first along with our first tea choice. I went for the Single Estate Afternoon Tea blend which is rich & bold with notes of malt, caramel & milk chocolate...dreamy! Oh & just to mention, at Claridge's you do NOT pour the tea, its poured for you ;) The sandwich's are served in delicate finger portions (crusts off of course) & come in an impressive selection, including chicken & ham for the meat eaters, smoked salmon as well as cucumber & egg mayonnaise for vegetarians. You can of course notify the staff at the time of booking of any dietary requirements or preferences. There is also a chefs special included, I think this differs every time, with our serving we had delicious goats cheese with spinach & pumpkin offerings which were absolutely scrumptious!
You are given the option to have your platter of sandwiches refilled as many times as you like which is wonderful but honestly? As much as we would have loved to consume more, we knew there was still much to come so decided to forgo that.
Savouries done, next to arrive were the scones & pastries with our second tea choice. This time I opted for the China White Peony, a delicate blend with grassy notes & a hint of apricot & peach. It is a lovely light tea with a beautiful flavour, however I honestly was happy continuing with the Single Estate as I liked it so much, so requested to switch back to that.
Both plain & raisin scones are served along with the obligatory clotted cream & a Marco Pollo gellee which is a deliciously sweet & slightly fragranced jam. I actually usually forgo the scones at afternoon tea as I just find them so heavy, however I couldn't resist trying one & I'm truly glad as they were pleasantly warm & melt in the mouth delightful!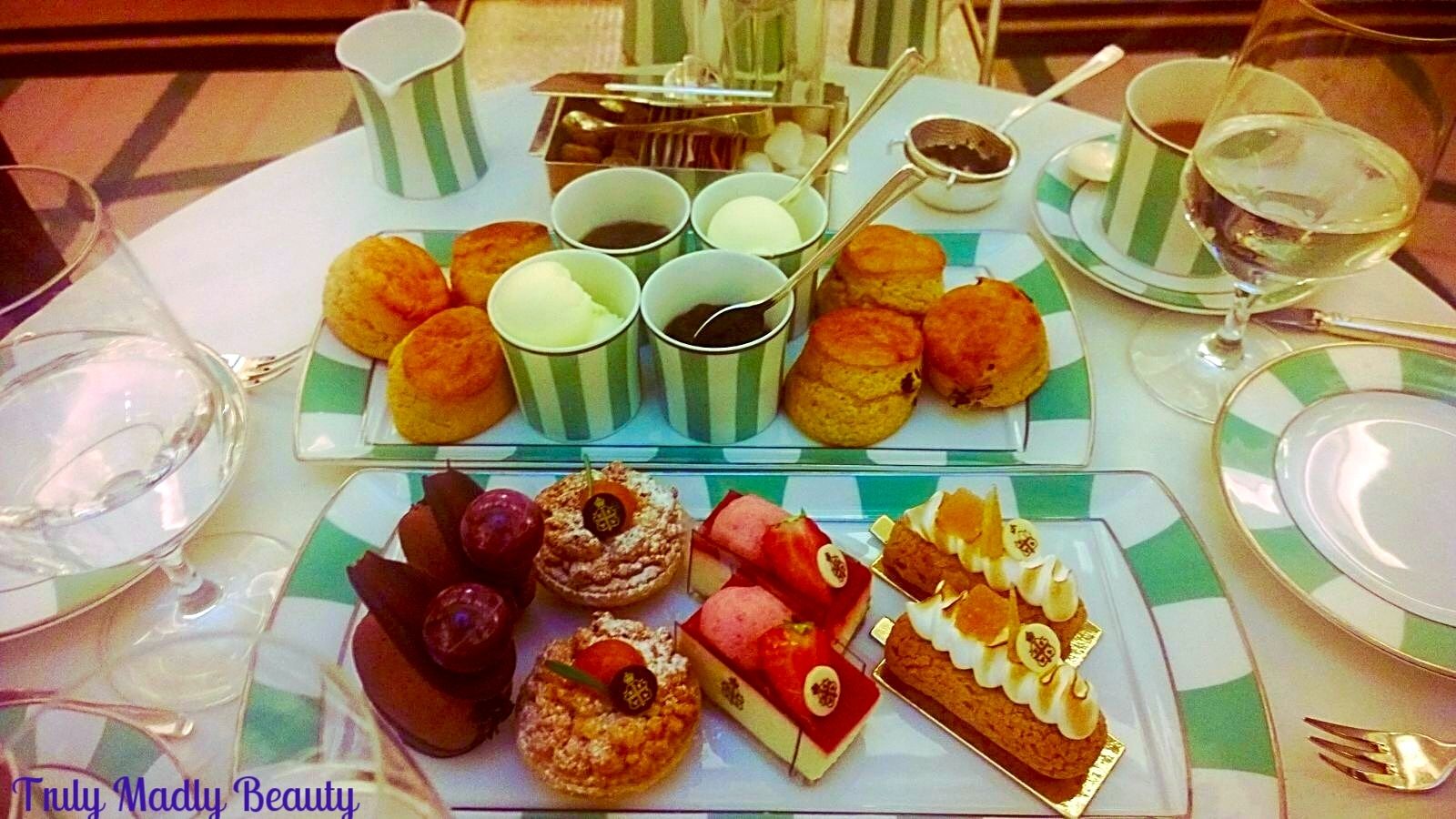 The sweet pastries included a selection of four delightful treats,I can't remember the exact flavours but included were a berry cheesecake, a mini eclair, a crumble tart & finally a delicious chocolate macaroon that even comes with a small bubble of sauce which you squeeze into the macaroon adding a little fun to your afternoon tea! :)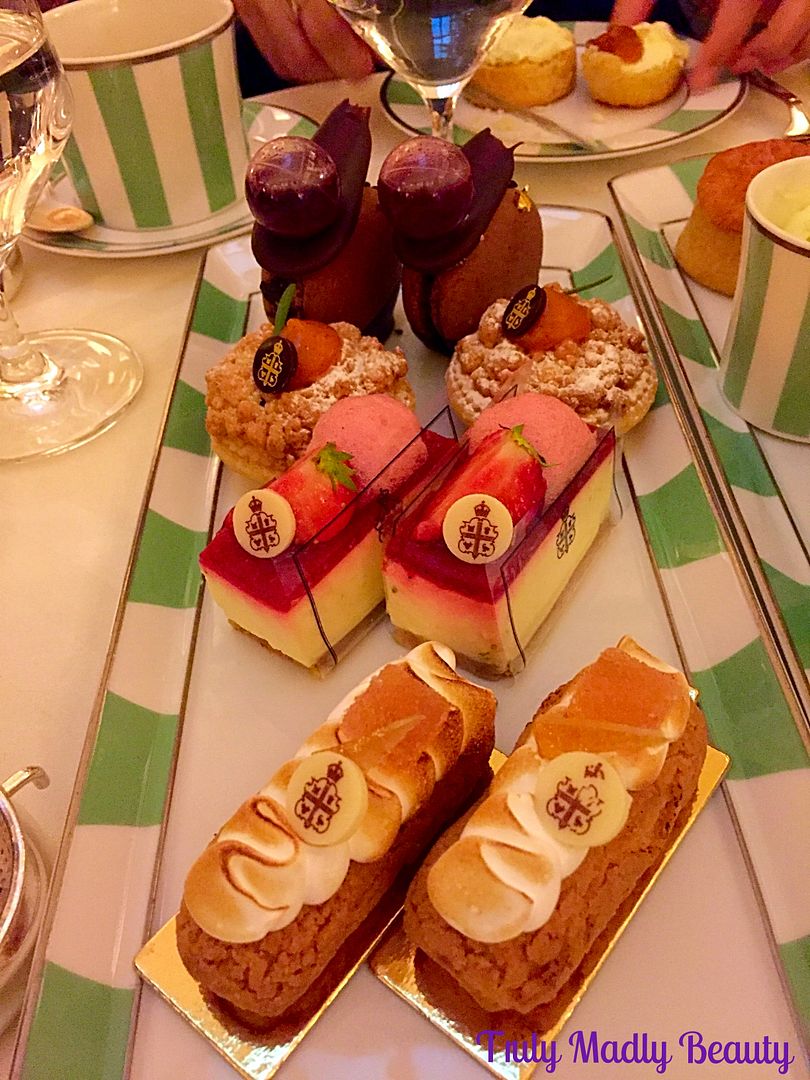 At this point I was fit to burst, especially after indulging in a scone, however one of the (many) things I loved about the Claridges afternoon tea is they inform you that you can take away any of the sweet pastries that you cannot finish, which I thought was really nice.
Once done with the sweet course we were then offered another tea to finish, a herbal tea is recommended at this point. I decided to go for a Wild Rooibos which was a really nice strong infusion, however feeling the need of something lighter I also opted for a cup of fresh English Mint which was absolutely delicious & the perfect tea to finish with.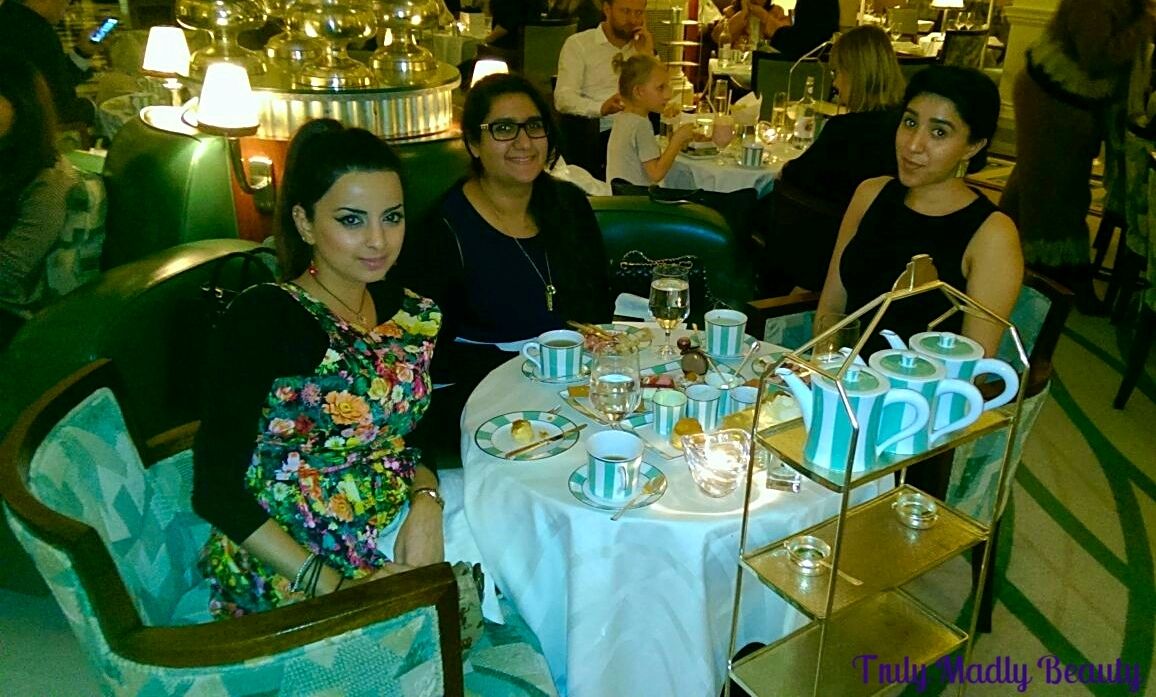 Overall, the entire afternoon tea experience at Claridges was fantastic, there were many little points that I really appreciated & took note of that made it all so much more enjoyable. First was the fact that we never at any point felt rushed. A few afternoon teas I've been too, after a certain time we've been made to feel like it was time to shift. However at Claridges, it was encouraged for us to take our time & we actually didn't leave until 9pm! The staff were incredibly attentive, as mentioned previously, at Claridges its tradition for the tea to be poured for you. The attendants must have great hearing as whenever our cup was empty & we mentioned a refill, someone was there straight away to top us up. The refreshments were of fantastic quality & absolutely delicious, enjoyed even more with the fact that we didn't overdo it knowing we had the option of taking away our unfinished desserts, which can be quite common at afternoon teas! Along with our desserts we were also given a wee box of chocolates each to take home with us which I thought was a really lovely touch.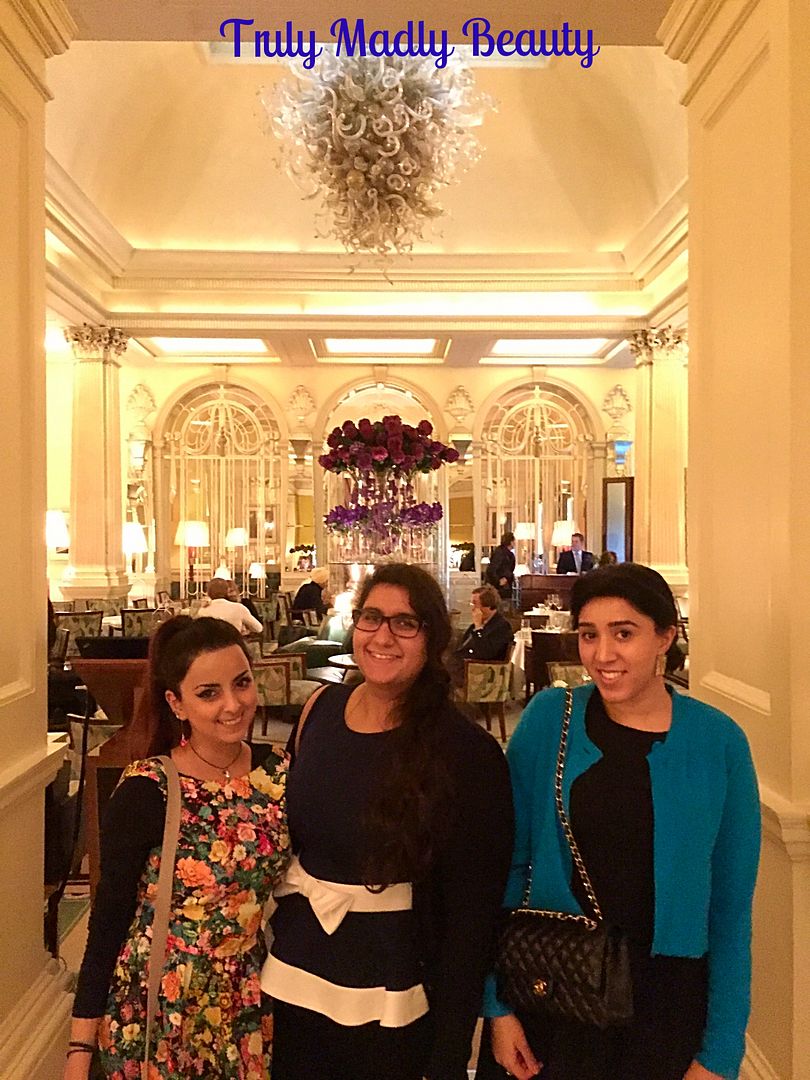 I can truly understand why Claridges afternoon tea is so rated & well known, it really did live up to the expectations & I highly recommend you try it at least once! The Claridges afternoon tea is £55 per person (including service charge it comes to around £60) Yes...it IS one of the pricier ones out there, however you really are in for a treat of an experience.
Thanks for reading, I hope you enjoyed & found it helpful! I plan to do a few more of these so do keep posted my fellow afternoon tea lovers!
Lotsa love to ya!