Hello there my lovely readers,
And so it begins...the time has come to start getting the festive nail art game on! Expect lots of sparkles in the following weeks. If you're thinking "Oh but Aysh glitter is such a pain in the caboose to remove!", fret not my dears as I have written previous posts HERE on how to make glitter nail polish removal a straightforward stress free task! So now you can sparkle to your hearts content!
I expect that I'll probably be using a lot of reds & greens over the next few weeks so I thought Id start things off by picking a slightly different yet no less merry shade for my first Xmas mani, with some Purple Presents!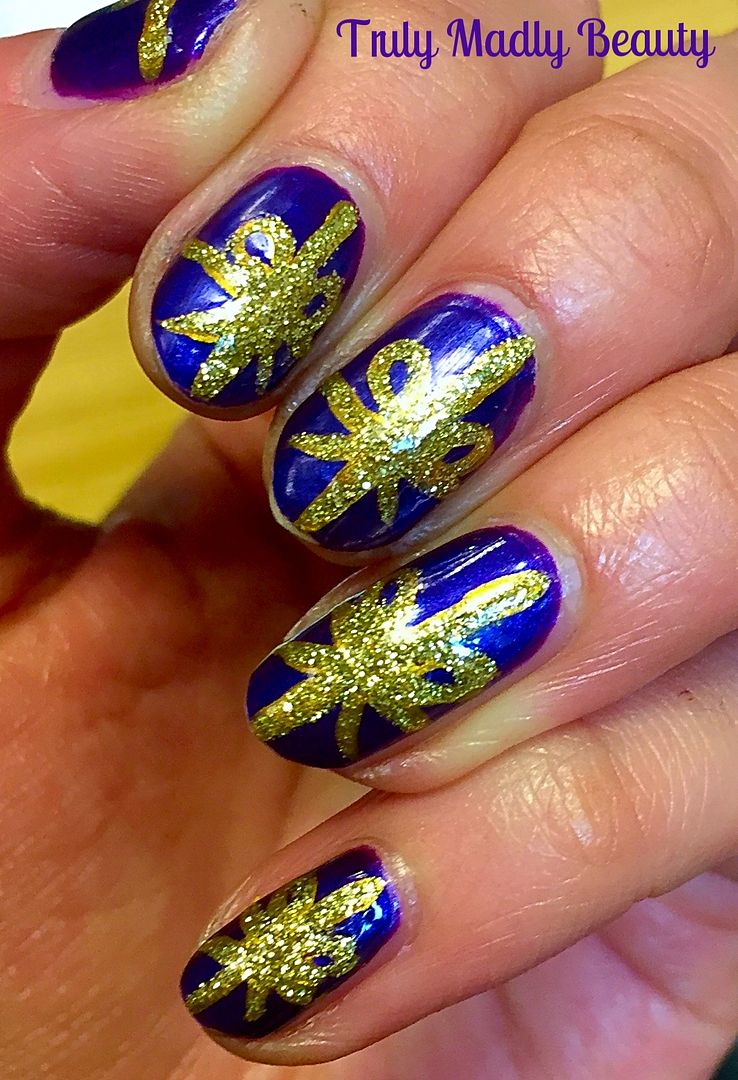 To create my Christmas Present nails I used the double ended Revlon Expressionist Nail art polish in Vincent Van Gold, which I picked up many moons ago, containing a beautiful bold purple polish on one end & a shimmery smooth gold on the other.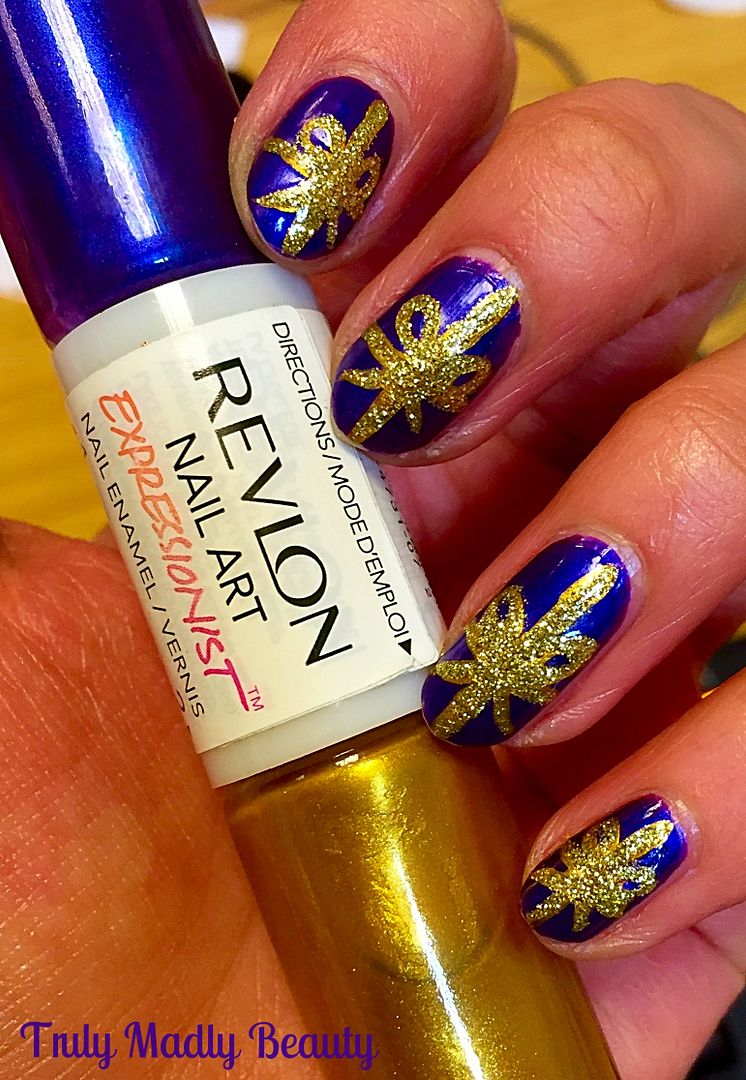 Begin with your base colour, of course you don't have to use purple go for any shade you fancy! I love satin-y finish polishes for this style of mani as they give the look of shiny wrapping paper. The purple in this duo is so gorgeous, a really rich, luminous, what I call 'Cadbury' purple, reminiscent to the pretty packaging of the famous chocolate brand. It has the most divine pearlescent blue shimmer running through that really makes it glow. This is two coats.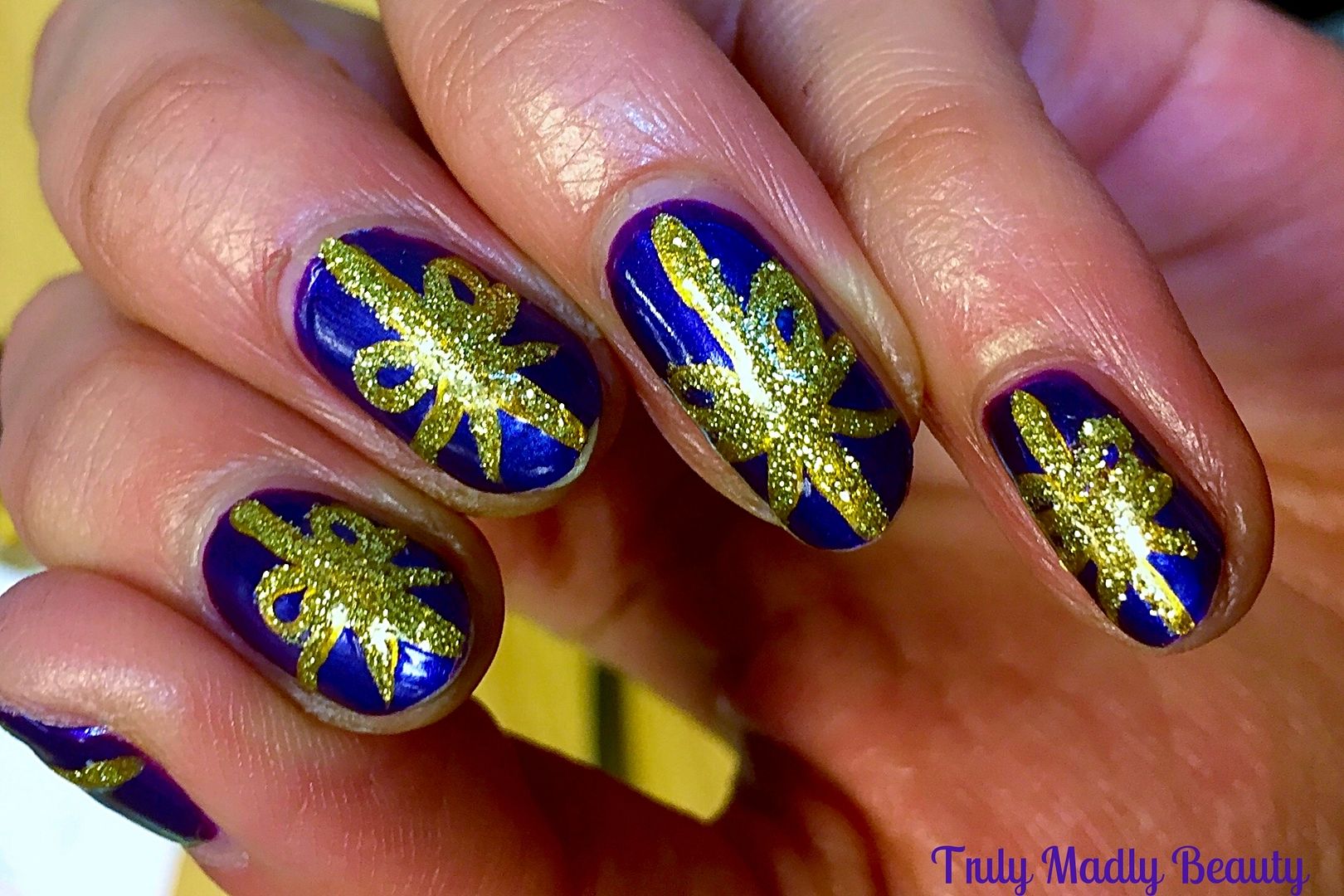 Next you need to add your bows & ribbon, the gold end of the Revlon duo does have a thinner brush for nail art however I still found it a tad too thick so instead used my new Pure Color 10 brush from WhatsUp Nails which I am in love with as its perfect for creating fine nail art.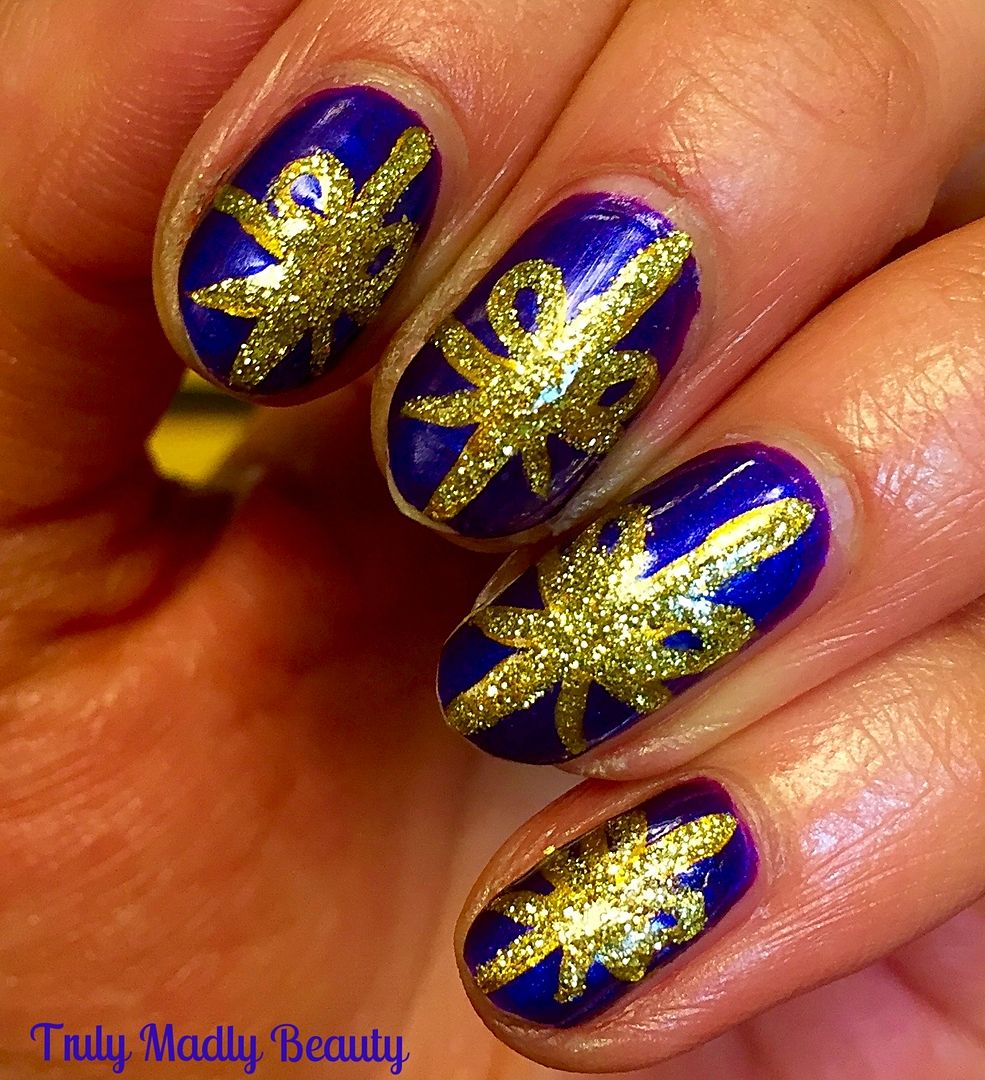 Dipping your brush into the gold polish, draw a vertical line straight down the nail, slightly to the right instead of directly in the centre, then draw another horizontal line across the nail so you'll have a gold cross.
Then dipping again into your gold, add two loops side be side in the centre of your cross where the lines meet for the top of your bow, before doing the ribbon flicks underneath.
For a final touch I decided to go over the gold with this simple yet super sparkly Color Club gold glitter polish, just doing this additional step really does make a difference allowing that mani to pop!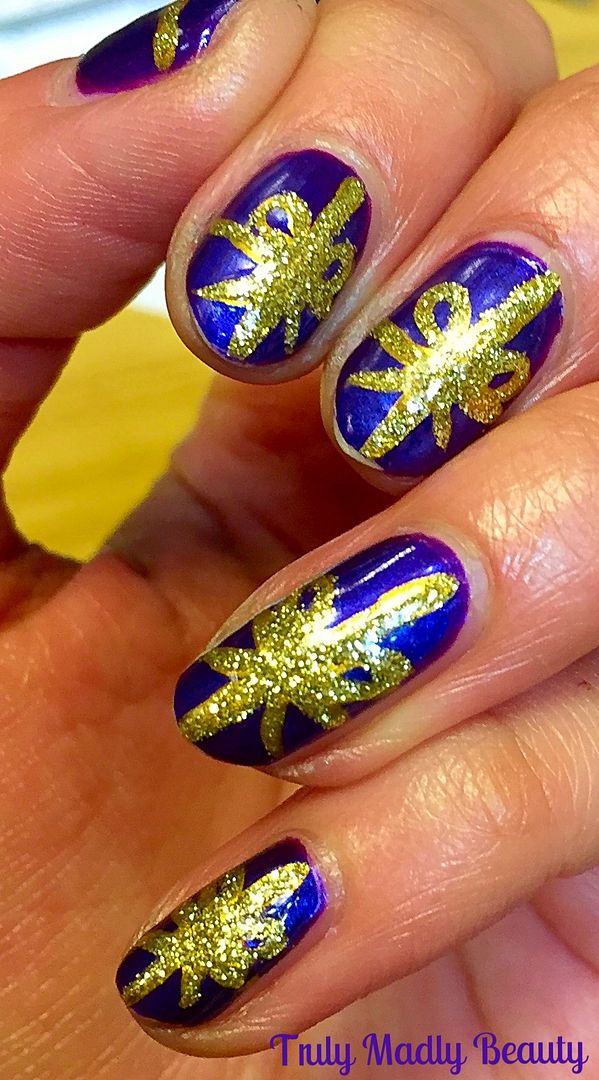 Finish with the obligatory topcoat, I of course use my much loved CND AirDry & you're done!
Thanks as always for popping by, I hope you liked the first festive mani my lovelies, if you have any requests do let me know!
Lotsa love to ya!