Hello there my lovely readers,
Now, the tootsies are a topic that no one likes to get in to too much detail about, however just because we now find ourselves in the season of wrapping up the layers, doesn't mean we should start neglecting our little feet, we do owe them a lot after all, getting us from a-z everyday, often suffering at the hands of high heel torture ;) Every now & again I like to treat myself to a wee foot pamper session to keep them in as tip top condition as possible, with the help of these few essential products that have become firm favorites of mine.
First up we have the *Emjoi Micro Pedi Nano foot exfoliating device. You may be familiar with this range available in Boots, of which I am already a fan of. I've tried & tested the MicroNail Electronic Buffer & been very impressed with the results of beautifully buffed shiny nails. Emjoi also offer a range of electronic foot exfoliaters, including this new addition which not only comes in a range of cheerfully bright colours but is also travel sized for your convenience!
The Emjoi Micro Pedi Nano (RRP £29.95) is battery operated (2xAA) & works by gently removing hard rough skin with the use of the unique anti-bacterial Flex + roller technology that contours around the foot enabling you to gently yet effectively exfoliate those hard to reach places.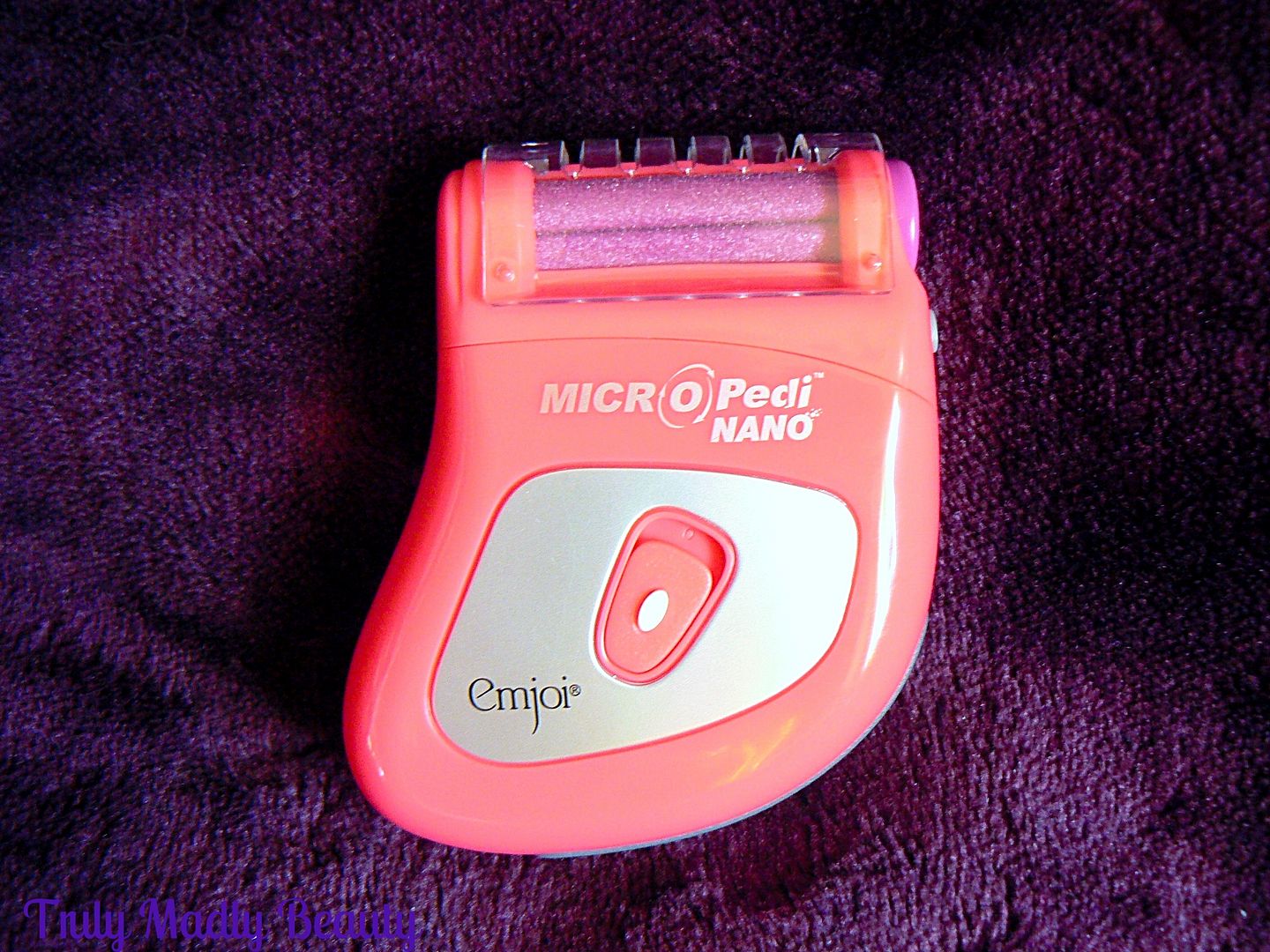 Thanks to its compact size, you can easily pop the Micro Pedi Nano in your travel bag without taking up too much space & it is so easy to use, in the space of minutes you are left with smooth soft skin. I've used this quite a few times, noticing a visible difference & the little Nano has been perfect to prep the feet for the next stage of my foot pamper routine, bringing me on to my next product...LUSH Volcano Foot Mask!
I picked this up on one of my LUSH sprees, after reading many positive reviews & being very curious to try it myself. Containing an intriguing mix of ingredients from kaolin & pumice to tomatoes & papaya, Volcano (RRP £6.75) is an invigorating foot mask that also doubles as an exfoliater. The scent of the mask is quite pungent & spicy but not in an unpleasant way at all.
To use the mask apply generously to the feet, I would do this in the bath as it can get quite messy! Whilst applying be sure to rub the thick paste in well activating the exfoliation. Then whack a couple of plastic bags over your feet, I use sandwich bags which are the ideal size, & leave the mask to work its magic for about 20 minutes. During this time you'll feel a slight tingly sensation but not uncomfortable, it just means the mask is working! Once ready, remove the bags & rinse off the mask well using the shower head, a bit of rub rub rub action will be required too. Once completely clean you are left with noticeably smooth & soft tootsies ready for the final stage of my foot pamper session...moisturisation!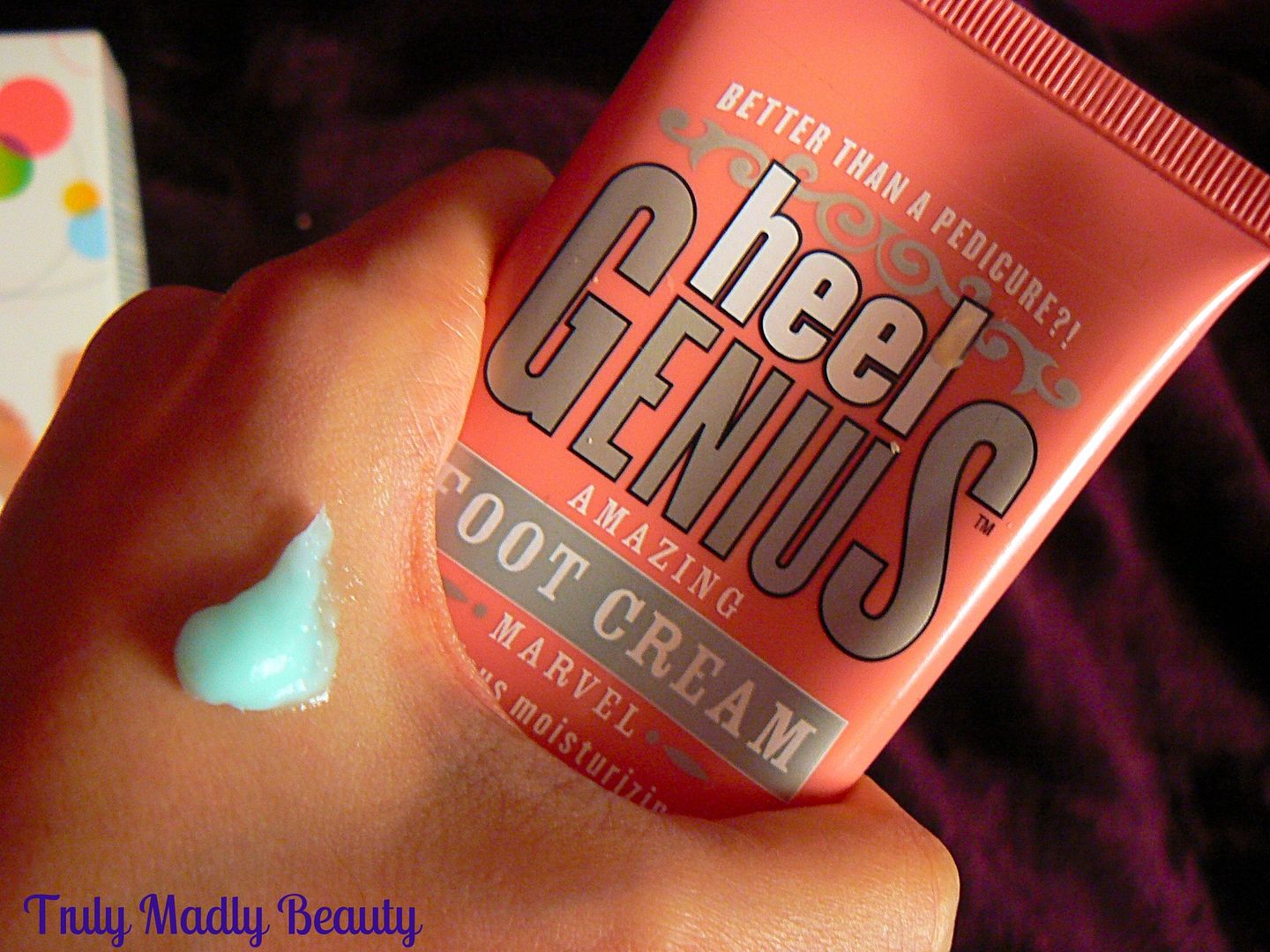 For this I reach for Soap & Glory's Heel Genius (RRP £5.50) which has become a Holy Grail product for me...this stuff is INCREDIBLE & blows all other foot creams out the water. Heel Genius Amazing Foot Cream really deserves that title, a thick blue gel like formula, it contains magic making ingredients such as allantoin, glycerin, macadamia oil, menthol & bilberry & provides such intense hydration to the skin without the weight of a heavy cream. I apply this straight after the foot mask & immediately whack on a pair of of socks, which I keep on overnight, letting the cream soak in, really reaping the full benefits.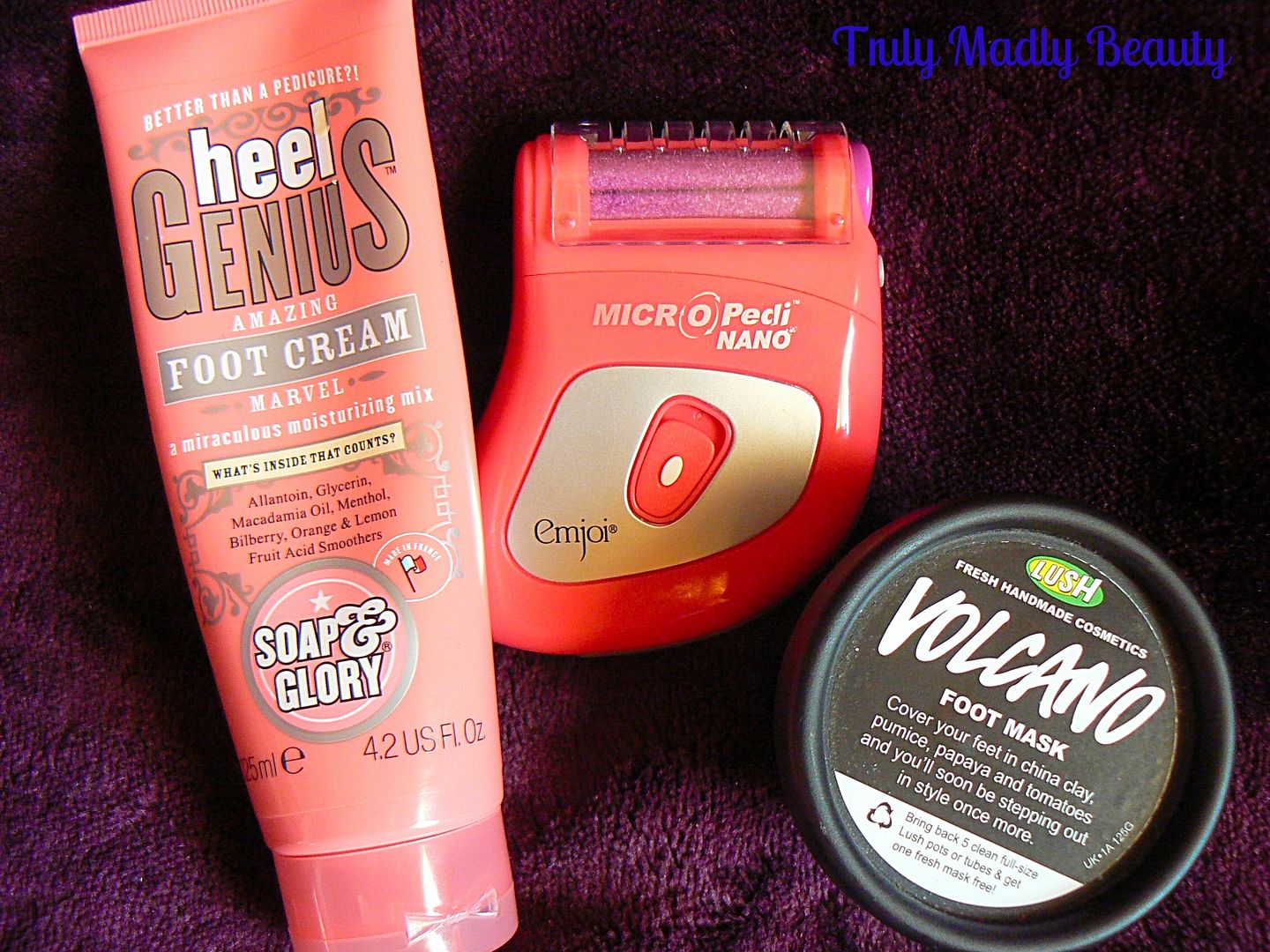 Come morning you'll have smooth soft feet fit to rival a goddess ready for some pretty polish to complete your foot pampering! Me being me I can't finish this post without suggesting a polish to you my lovelies, currently I'm LOVING wearing Barry M Vanilla Matte on the toes, an odd pick perhaps but this is such a lovely lilac tinted nude, so pretty, especially when topped with a glossy top coat! Highly recommend!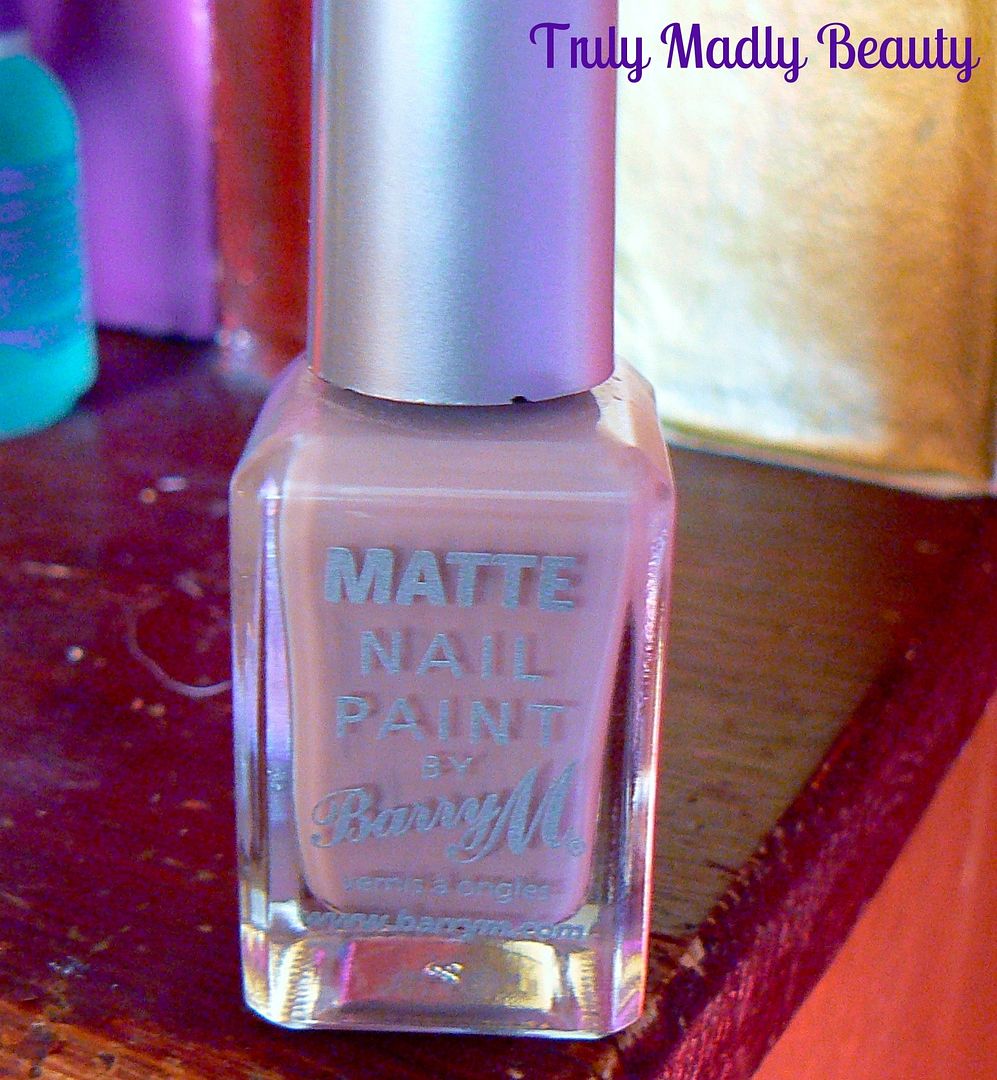 And that sums up my winter foot care pampering, happy feet all the way! Have you tried any of these products? Thank for reading!
Lotsa love to ya!
Disclaimer - * products featured were sent to me for my consideration. I am not affiliated with the brand nor paid for this post, this review has been as always my 100% honest opinion! :)