Hello there my lovely readers!
Christmas week has finally creeped up on us most speedily as it inevitably always does! Gosh this year really has flown by but I'm looking forward to 2016, I have many plans I hope to see carried out so here's to exciting new adventures!
Squeezing in one last festive mani of the year for you today & I think this is my favourite one out of the bunch! This year I've managed to roll out a few which I hope you've enjoyed & helped get in to the Xmas spirit with some Christmas Presents, Festive Baubles, Sparkly Holly & Christmas Trees! For my final festive mani I went down the dotticure road & created some Candy Cane nails!
I'd forgotten how much I LOVE dotticures, so fun yet easy to do & with such pretty results as you can totally have fun with it! This brought back to mind the Aboriginal style dotticure HERE I did a while back...I will definitely be having more fun experimentation with dotticures next year! ;)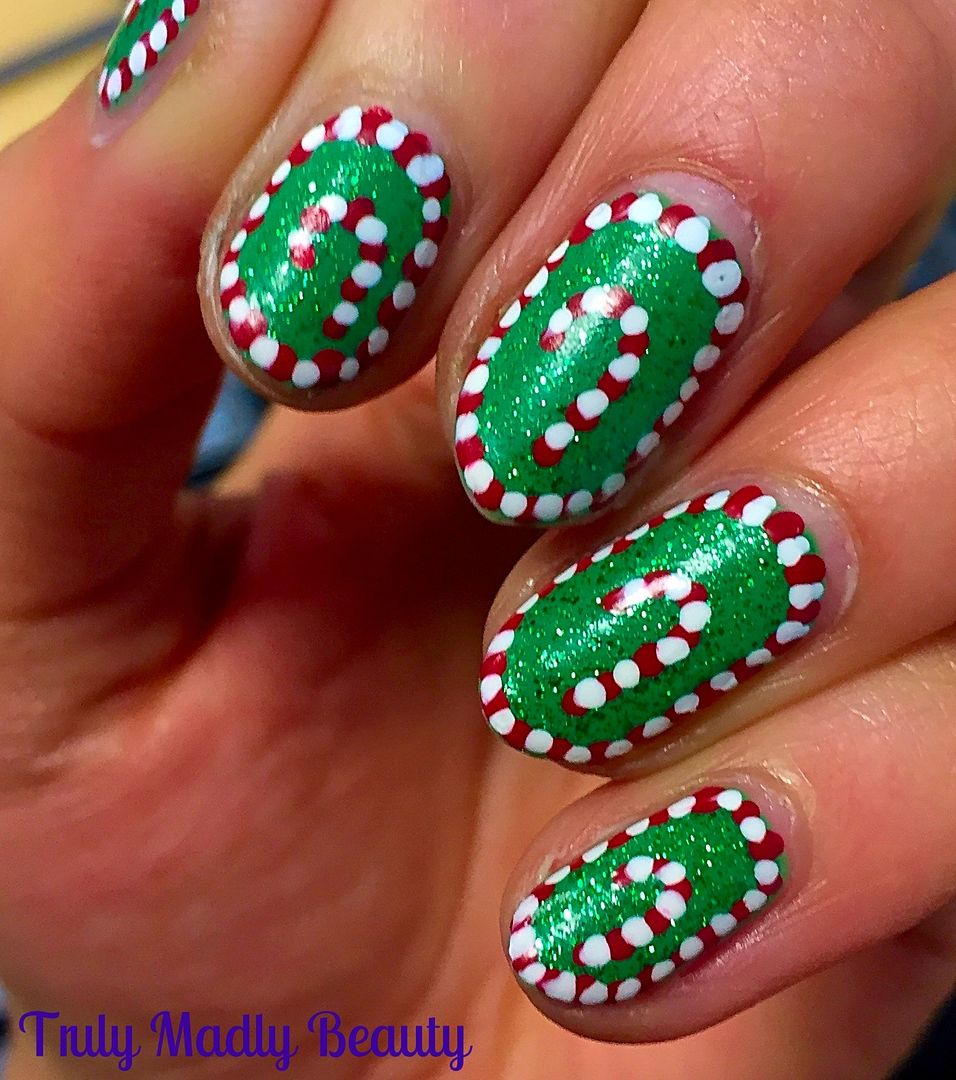 Going with the festive colours of green, red & white I started things off with a nice bright green base that wouldn't drown out the design. Here I've gone for one coat of Essie's Mojito Madness.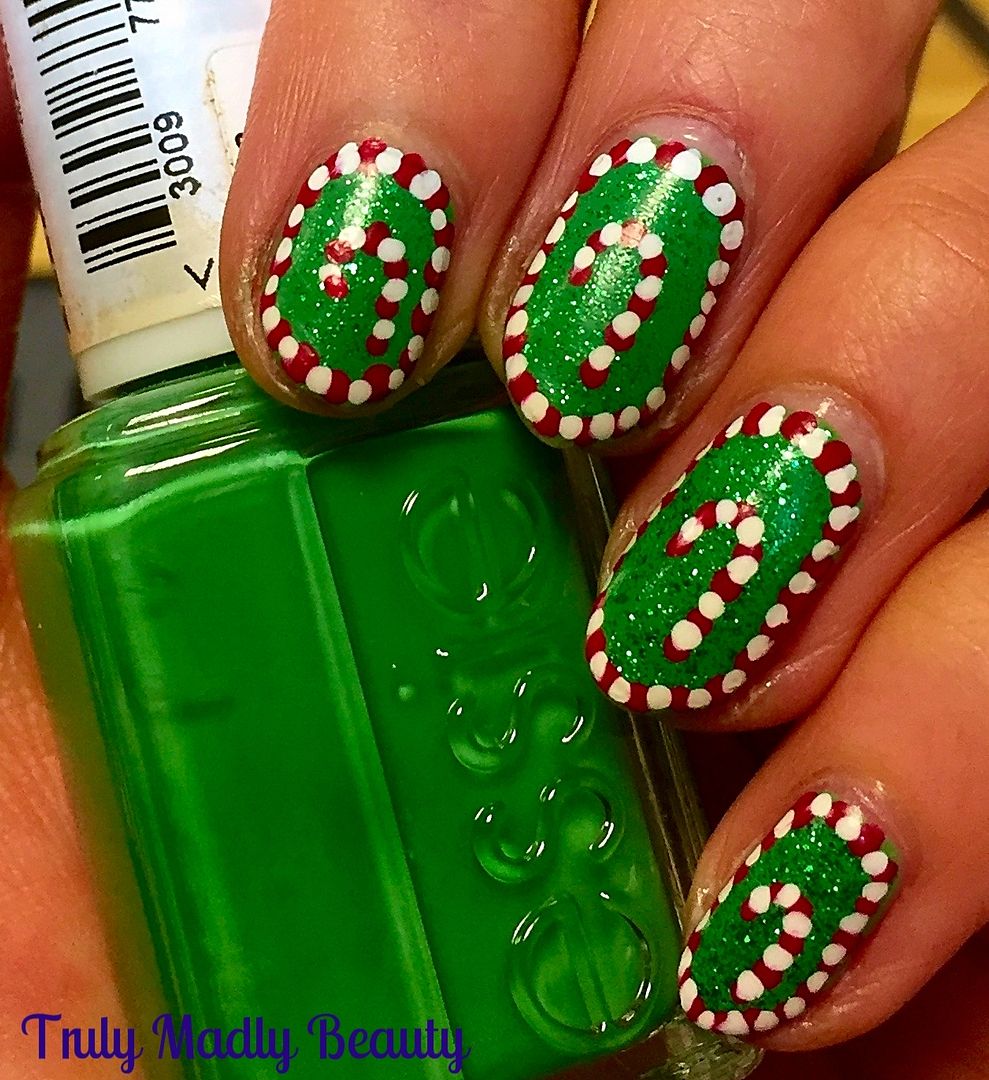 To jazz up the green I then added one coat of Colour Club green glitter because...well..you know...SPARKLES
Then for the dotticure design I started by applying the dots along the edge of the nails first to create a border,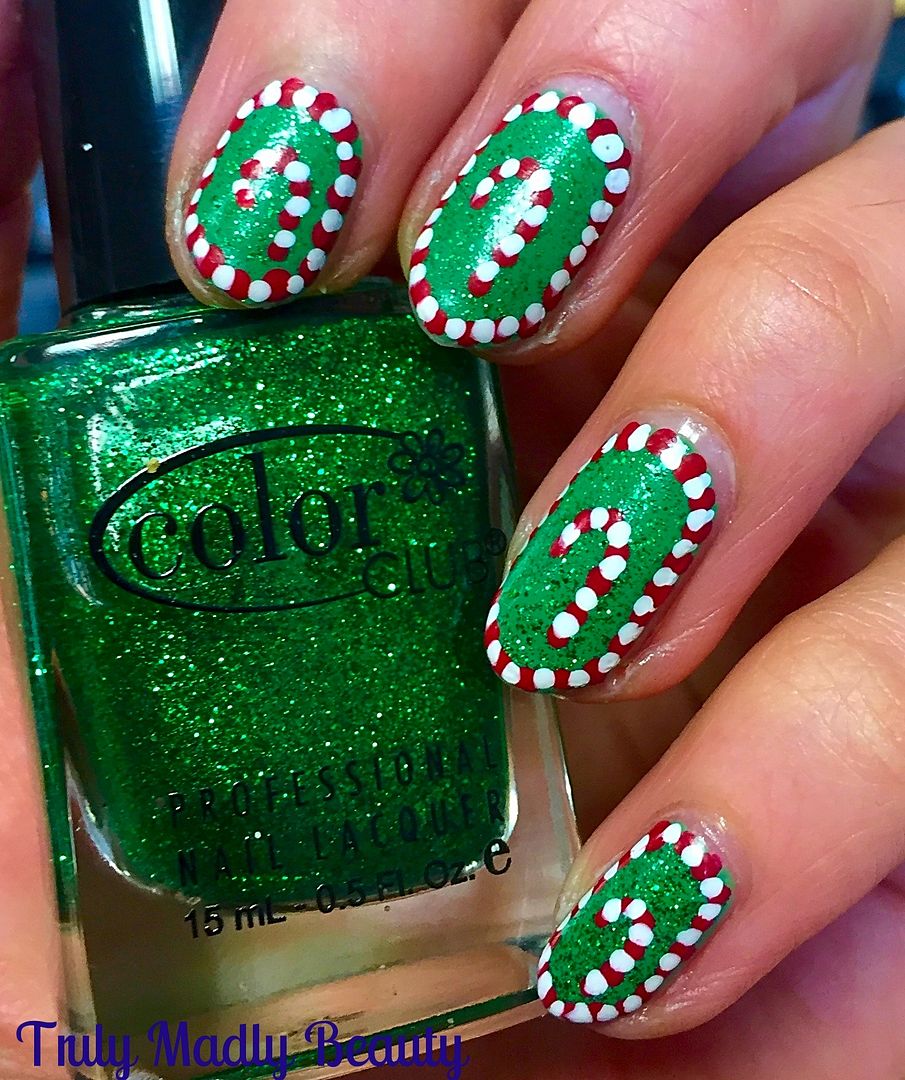 Rather than switching tools repeatedly apply one colour at a time, so I first added on my red dots using Nails Inc St James & a fine dotting tool, making sure to leave a wee gap in between each dot for where the white will be added.
For the white I used my Models Own nail art pen, the nib is really handy (when its not blocked that is!) as it distributes the perfect amount of polish for a neat dot without polish flooding out, causing a huge mess & a mini seizure, as is the case with a lot of nail art pens! Apply the white dots in between your red.
Then for the final bit, dot on your candy cane in the centre of the nail using the same concept that is done with the border.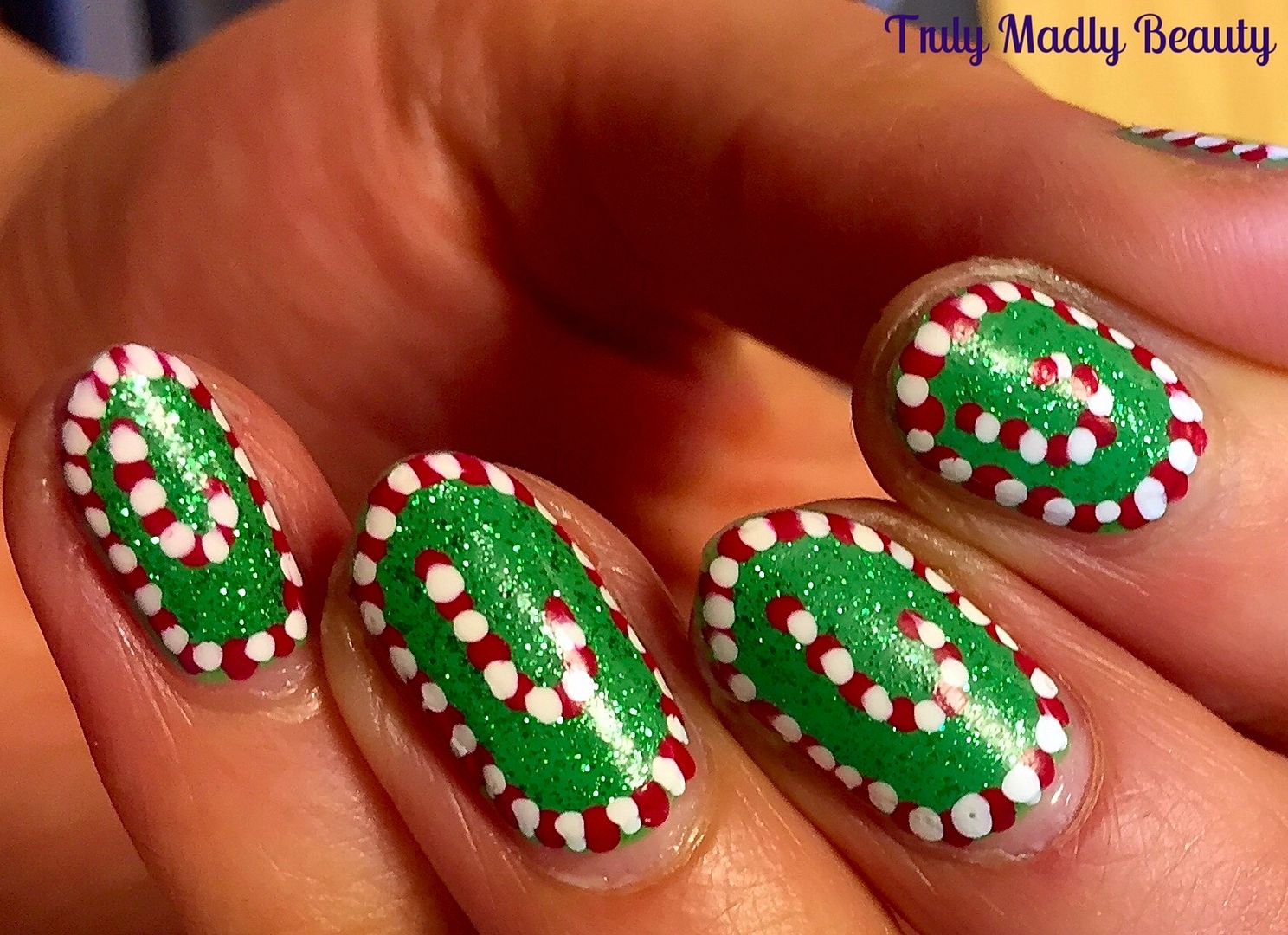 Leave the polish to dry for a good five minutes before finishing with topcoat as, depending on how thick your dots are, the polish may drag which you really don't want after all that effort.
And that's it! Easy peasy :) I hope you liked the Christmas nail art this year dolls! Did you go festive on your nails? Thanks for reading & have a wonderful Xmas!
Lotsa love to ya!