Hey there lovely readers!
My love for eyeliner runs deep, its the one makeup product I simply cannot do without. Applying a cat eye flick is pretty much an essential part of my daily routine & the type of eyeliner used be it gel, liquid, pencil depends on the mood I'm in, but whichever one I do opt for its always in my obligatory black. However every so often I get the urge to divert away from the norm & input a pop of colour & if you tend to shy away from bright eyeshadow looks then the perfect way to do so is with colored liquid eyeliner such as this little pretty offering from Absolute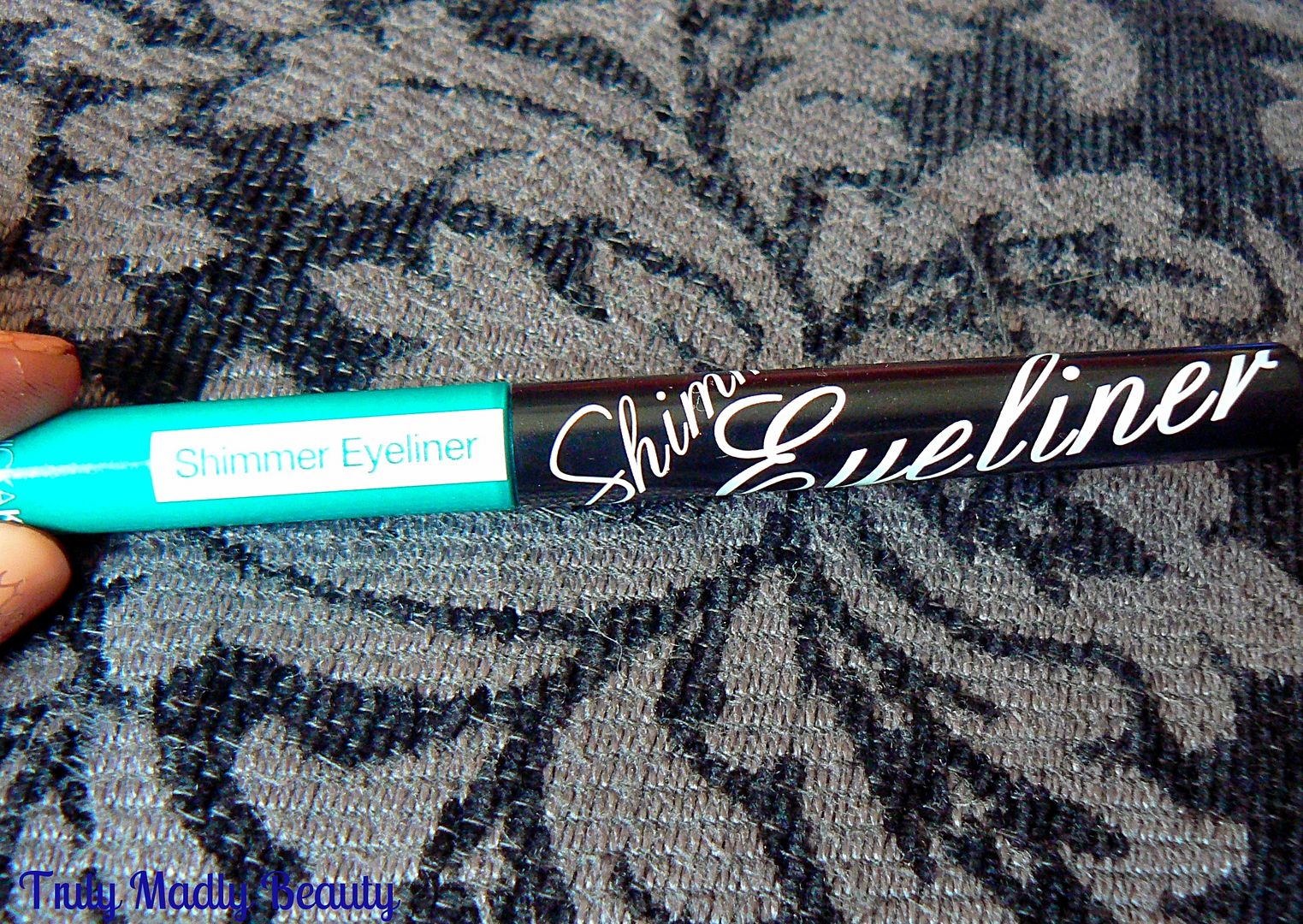 Founded by the same team that launched Nicka K New York, I was introduced to this brand which is available from online retailer Beauty Crowd, at a PR event not too long ago & was immediately drawn to the vibrant rainbow spectrum of shades on offer in the Absolute Shimmer Eyeliner range.
There are 12 shades to choose from ranging from matte, shimmer to glitter, the shade I have here is a beautiful, bright turquoise green which has the most lovely shimmering metallic foil like finish, seriously swoon worthy & a definite eye catcher!
The applicator that comes with the Absolute Shimmer eyeliner is foam based, if I'm honest personally I would prefer a thin brush applicator as I just find them much easier to handle for ease of application & I did have to go over this a few times to get an opaque finish. However once applied I was impressed with the colour pay off & not just that but loves...once on, this eyeliner WILL NOT BUDGE.
The Absolute Shimmer eyeliner stayed put all day & it took my super strong LUSH Ultrabland Cleanser, which I tend to dig out for removing heavier makeup, to shift it completely followed with a swiping of micellar water but as I double cleanse in the evenings (if I'm not too lazy!) anyway I didn't find this too problematic at all.
Overall I love the finish to this pretty metallic offering from Absolute which retails for a bargainous £3.95 & it successfully satisfies my need for a simple yet striking pop of colour incorporated in to the eye makeup that stays put all day. You can find the Absolute range online.
Thanks as always for reading!
Lotsa love to ya!