Hello there lovely readers!
I've found myself with the rare treat of free time on my side of late which has given me opportunity to take part in a few nail art challenges that I've come across, not only are they fun to do but also such a great way to connect with other nail obsessed lovelies!
They also give me a chance to challenge myself with different designs, especially freehand. Todays nail art that I have to share with you is an entry I've done for a competition that my nail art Queen Yagala is holding at the moment. The challenge being to recreate one of her designs.
Haha if only the competition happened a few weeks ago when I recreated this Jewel Bloom Ornament Nail Art which I was inspired to do by Yagala herself. But hey I was up for the challenge again as I adore all her designs so after having a sift through her gorgeous Instagram feed, I came across this pretty Pink Chevron & White Lace Design that was just so gorgeous I definitely wanted to give it a go myself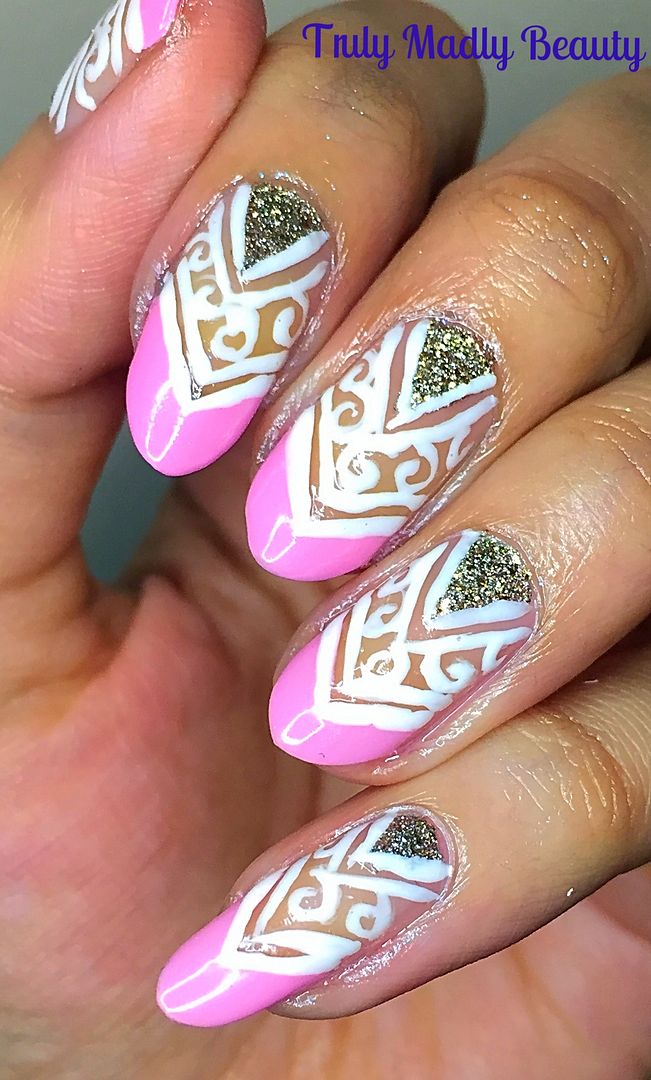 And I'm actually so chuffed with how it came out! Of course it is in no way anywhere near the league of the guru herself, but for a first attempt at this type of design I was really happy with the result.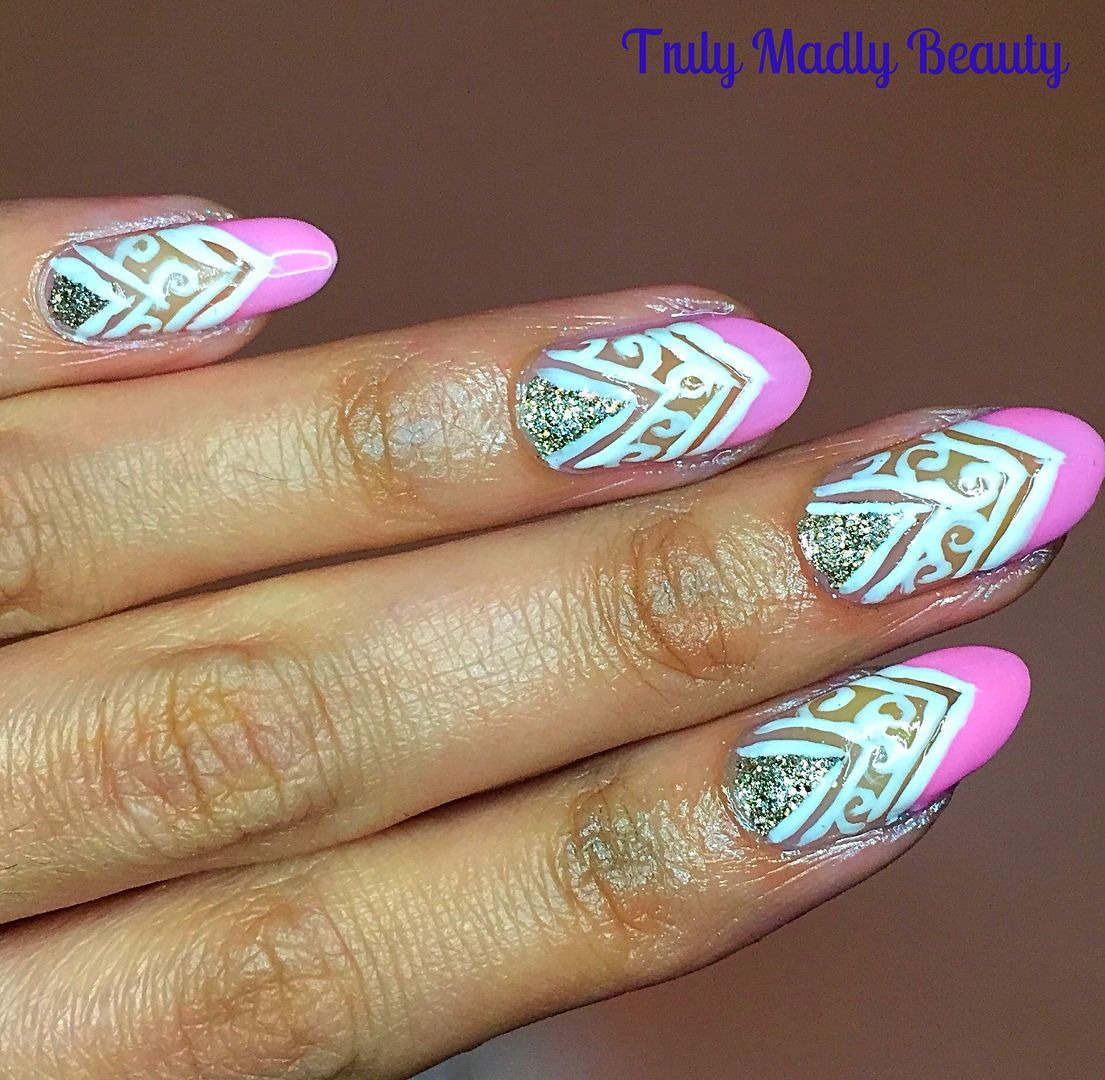 Thankfully Yagala has fantastic video tutorials on her IG & Youtube which shows clearly how she does her designs, she definitely makes it look so effortless thats for sure! I'm pretty sure I gained a few white hairs at the end of this...
I wanted a bit of sparkle in this mani as you know I can't resist a bit of glitter so the first step of this design was free handing the golden triangle by the cuticles. For this I used a fine nail art brush & Formula X SparkleBomb, a lovely finely milled antique gold glitter/shimmer, very pretty!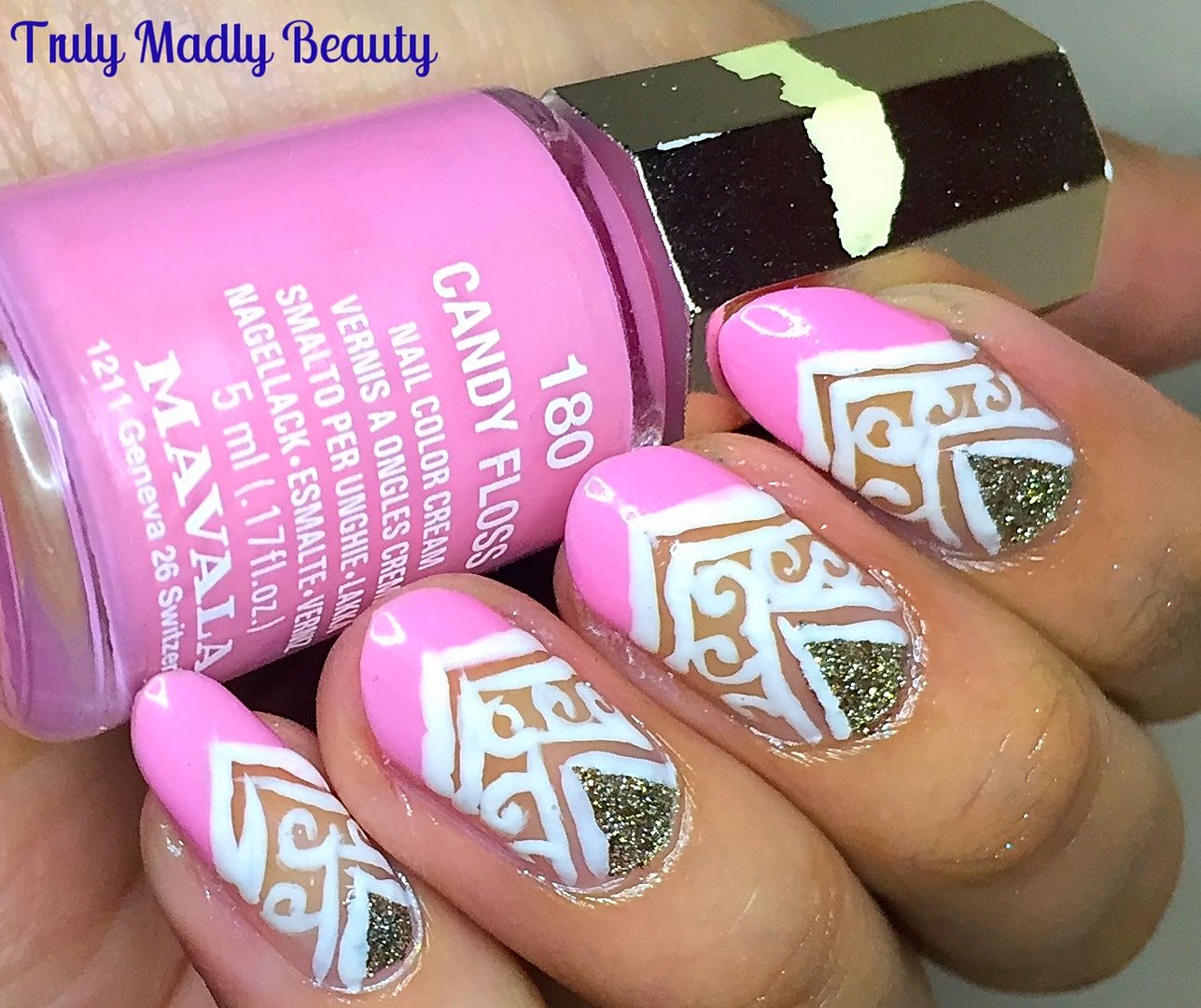 Next step is to do the chevron French tip. For this I needed a pink polish, here I've used Mavala Candy Floss which is exactly that, a super sweet confectionery pink! Using the polish brush I simply swiped diagonally one way on the tips, then doing the same on the opposite side so that they meet in the middle to create the pointed French tip.
Now comes the fine lace detail! I was looking forward to attempting this as it really gave me the opportunity to put my new Ju Bilej nail art brushes to the test & they did not disappoint!
I used white nail polish here but I really want to try using white acrylic paint next time as I think it is much easier to work with. Using my nail art brush & polish I started with outlining the edges of the golden triangles before adding another fine V above it, leaving a wee gap.
Then I did the same to the pink chevron tip, outlining the bottom edge with white & adding another V beneath.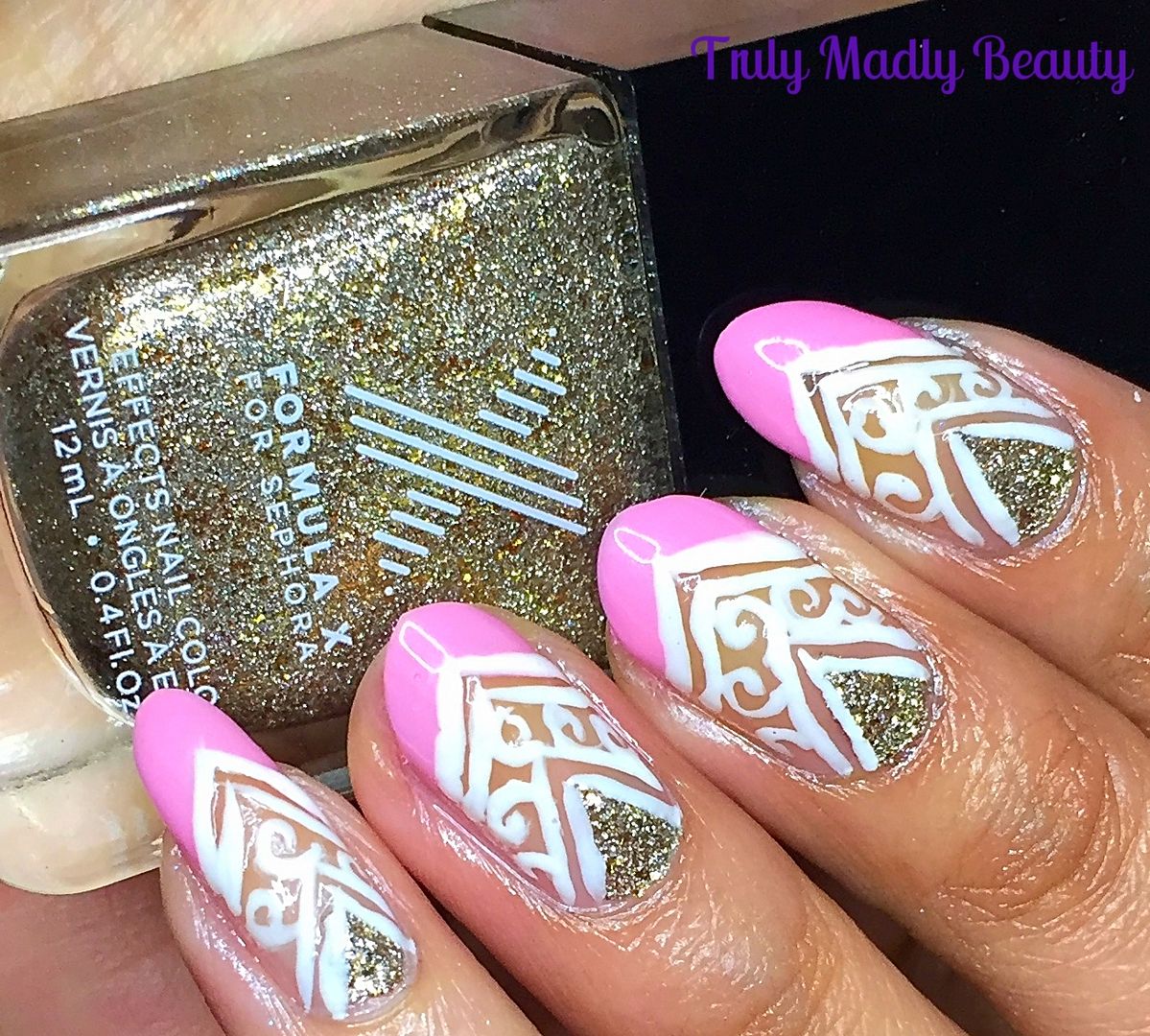 Finally in the gap left in the centre, I added a few delicate swirls to give that lace like look before coating it all in a nice thick layer of topcoat to seal & shine!
I would have tried to capture the steps in a pictorial but to be honest I was too darn nervous with how this would turn out in case it would be a total fail haha! But next time I will! I hope you liked my entry. Thanks for reading as always!