Hello there lovely readers!
Today's nail art was one of my "extreme acts of randomness....just go in with a few magic spells and hope for the best" type designs & features a simple geometric style with pointed triangles & a few polka dots thrown in for luck. I find the combination of sharp pointy edges mingled with with soft round circles strangely satisfying
I decided to just freehand my triangles on this design, however if you wish to get sharper edges & points then you can also use strips of nail art tape as guides but as usual I was just too impatient & went in with my trusty nail art brush & a few prayers!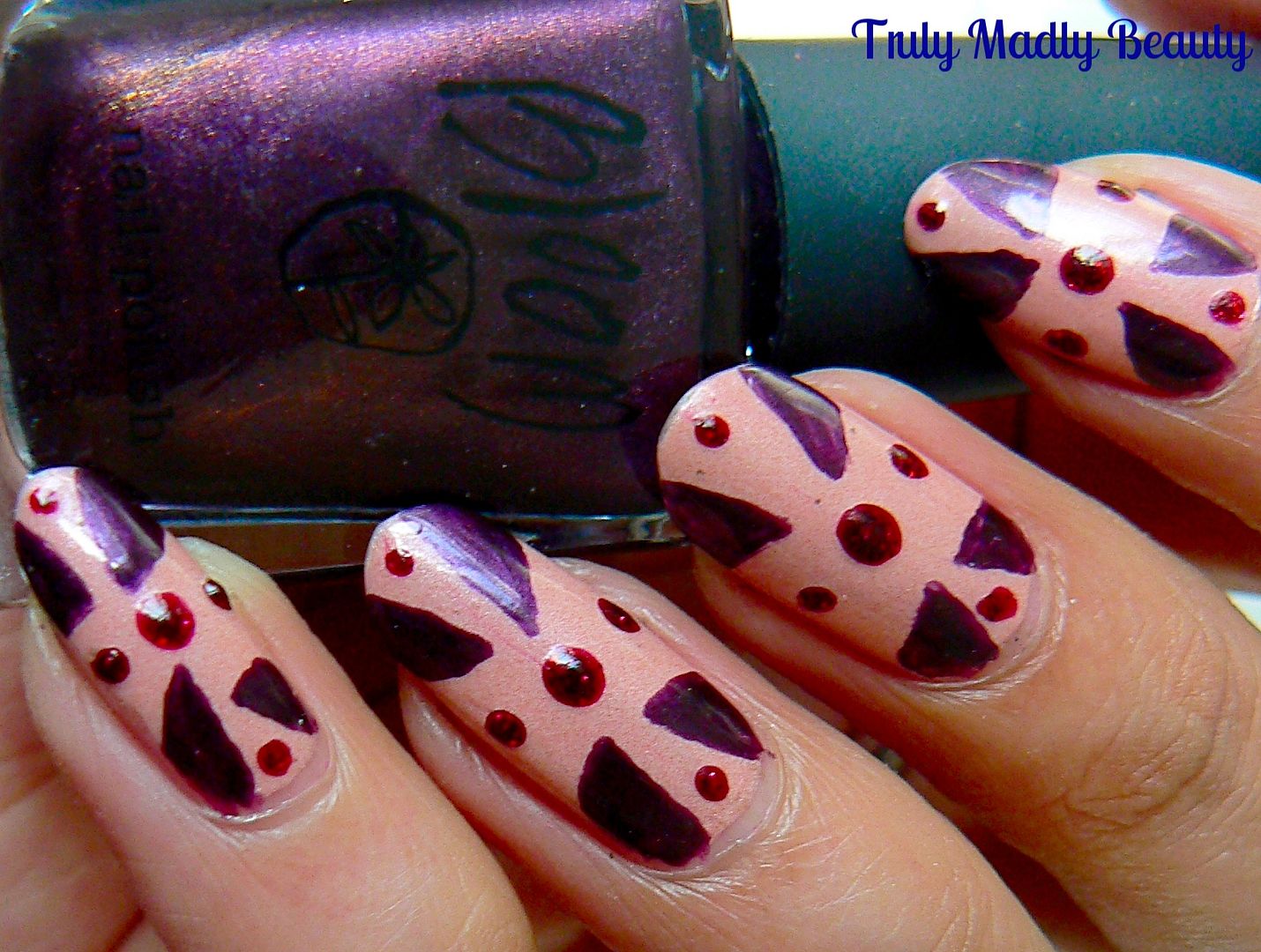 I started with a lovely nude base, this is two coats of Humidi-Tea by OPI. As much as I do feel OPI is a tad overrated when it comes to price & formula, I can't help but love them just for their utterly fabulous polish names! Humidi-Tea is a lovely pink toned nude with a delicate shimmer.
For my geometric angles I dug out this lovely deep dark purple shimmer called Naomi by Aussie brand Bloom which my lovely pal Chelle sent to me in a care package. Dipping my fine brush into the polish I free handed 4 triangle shapes, all center facing, one in each corner of the nail.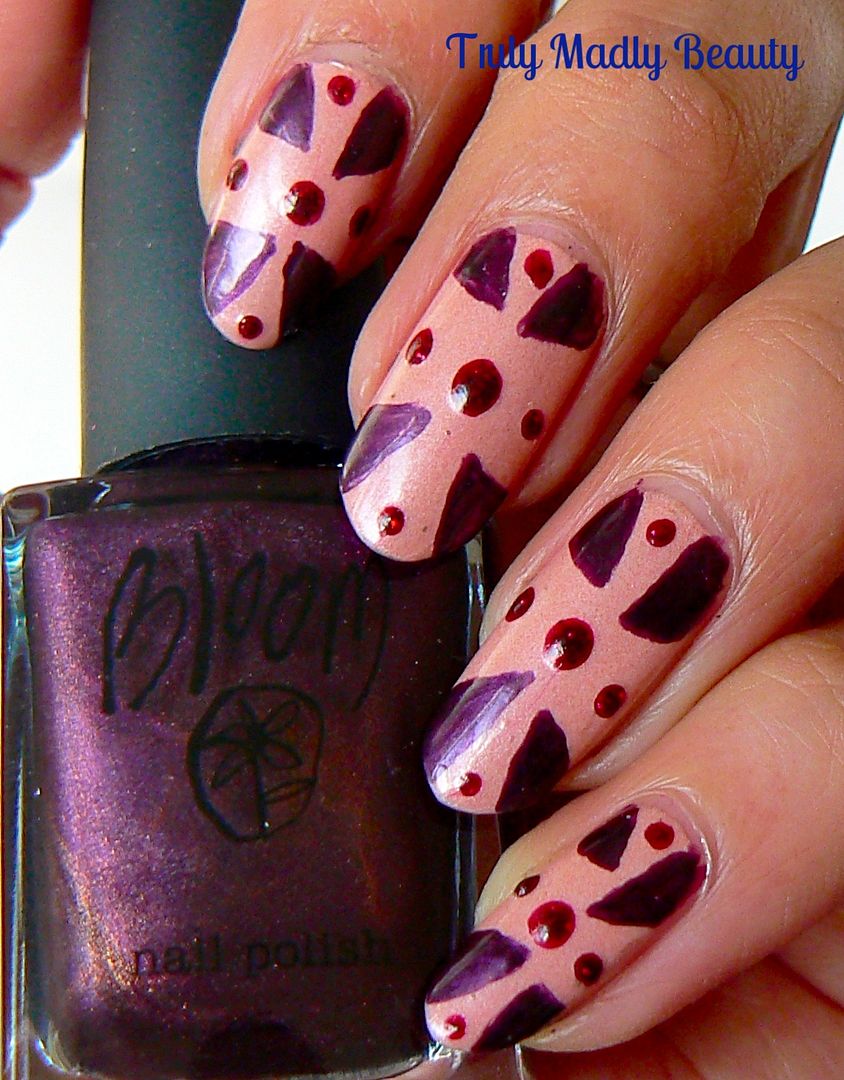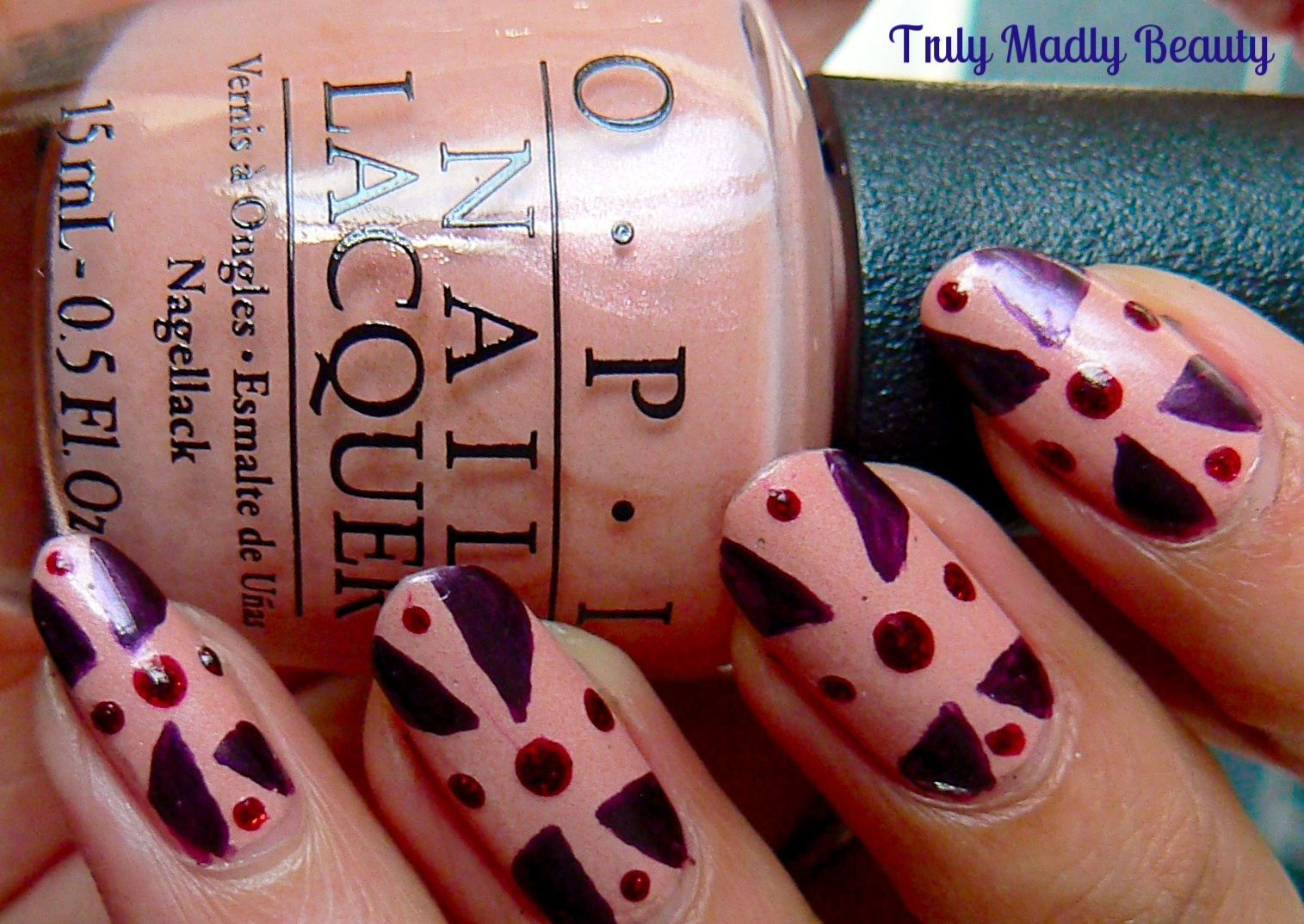 Then for the sparkle factor, I applied some dots in amongst my sharp angles using Models Own Velvet Goth polish in Sardonyx which is one of my favourite red sparkles, so gothic & gorgeous!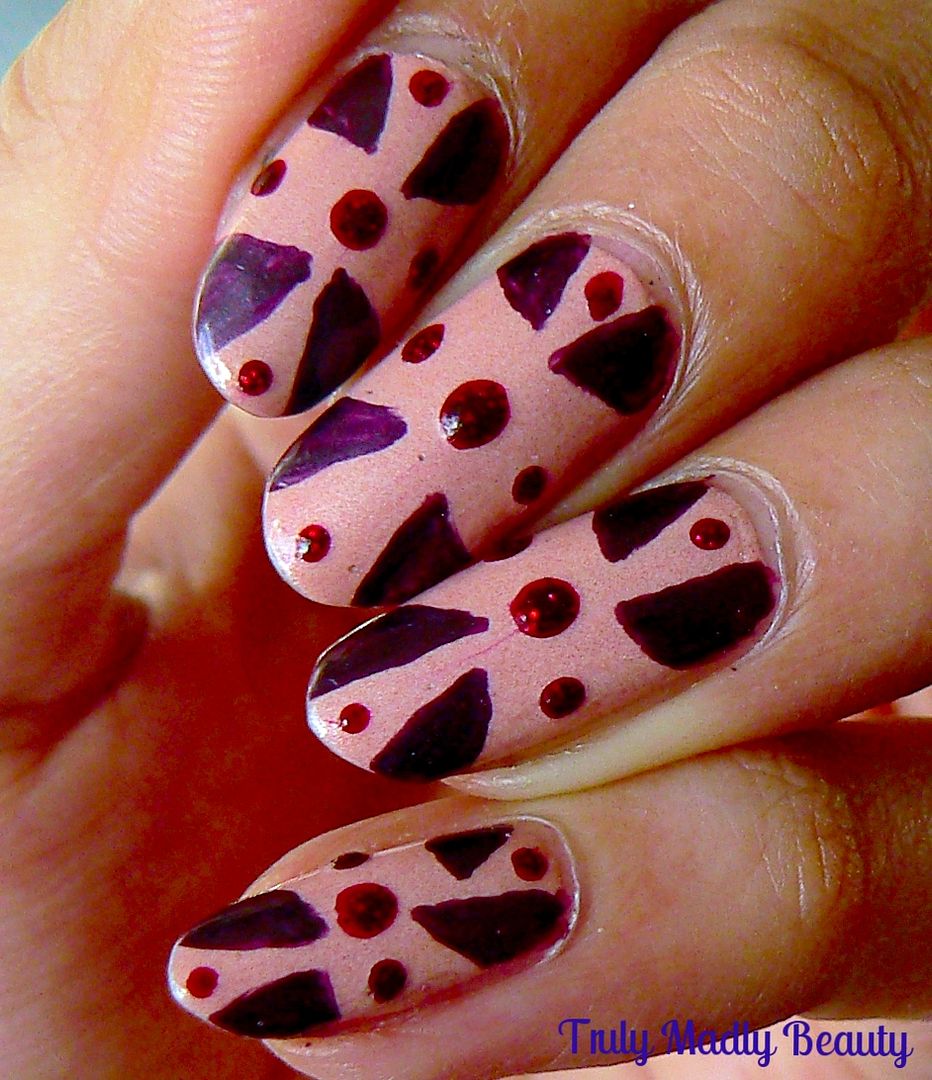 Finish with topcoat & you're done! Whenever stuck for nail art ideas I always love to play around with different styles, patterns & just hope for the best. Random is my middle name. Thanks for reading, until next time!
Lotsa love to ya!