Hello there lovely readers!
To celebrate almost making it through the first month of 2017 intact I have a quirky Friday Funday (okay its technically still Thursday but who's counting?) manicure for you that succeeded in putting a smile on my face with its featuring that most delightful of bird species...flamingos!
Inspiration for this actually came from a darling flamingo print dress I picked up in an independent boutique in London. Once I had that on...I knew I had to have me some flamingo nails to match :)
And creating these flirty flamingos is easier than you might think, to show you just how easy, I've done a step by step pictorial showing you each stage so that you can rock these funky birds too! Just keep on reading beauts...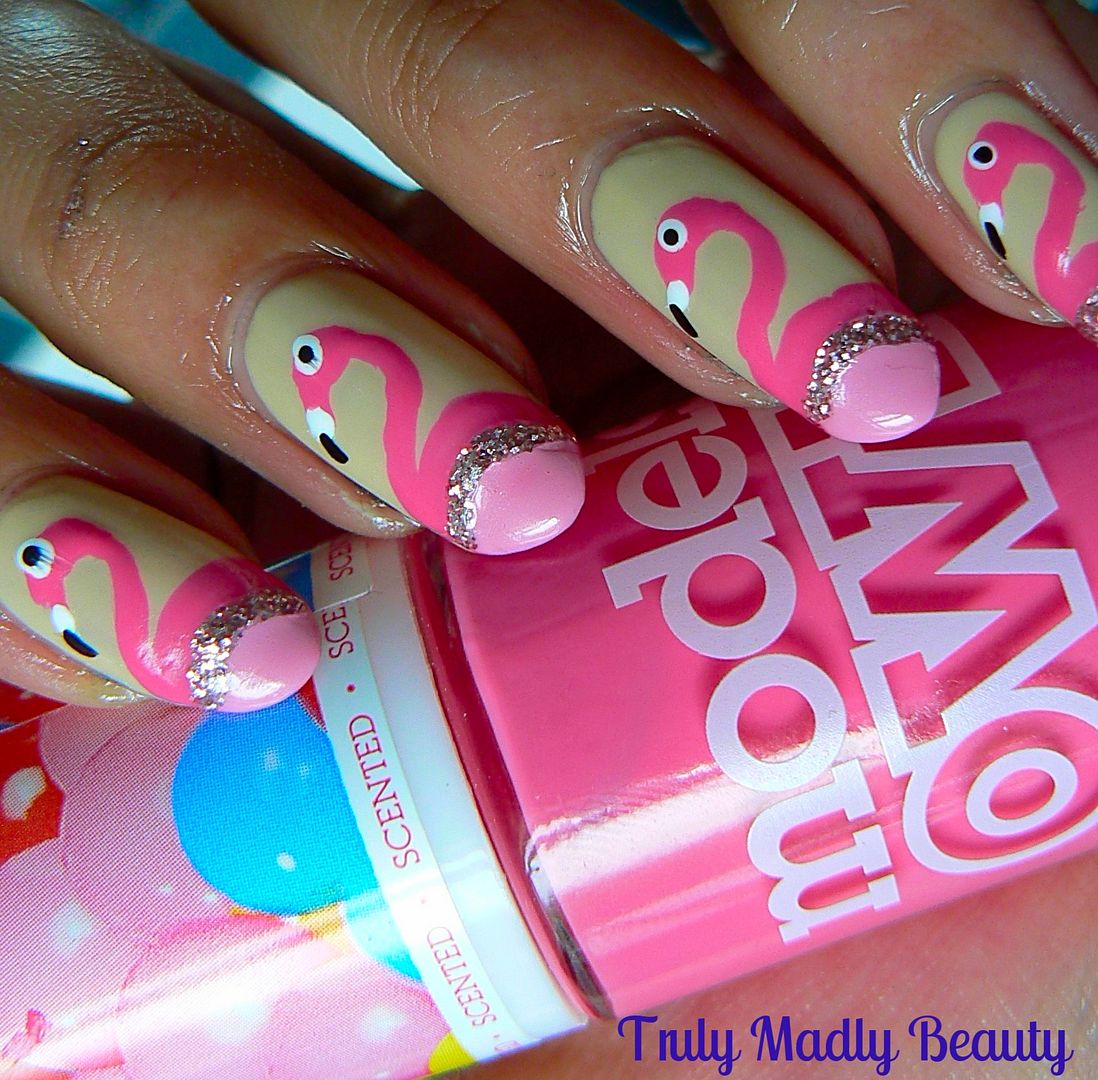 Start with a nice neutral tone base to make those flamingos stand out, I've used one of my favourites, Rum & Reggae by Nina Pro Ultra. You can also choose to leave the nail bare with just clear base coat if you wish!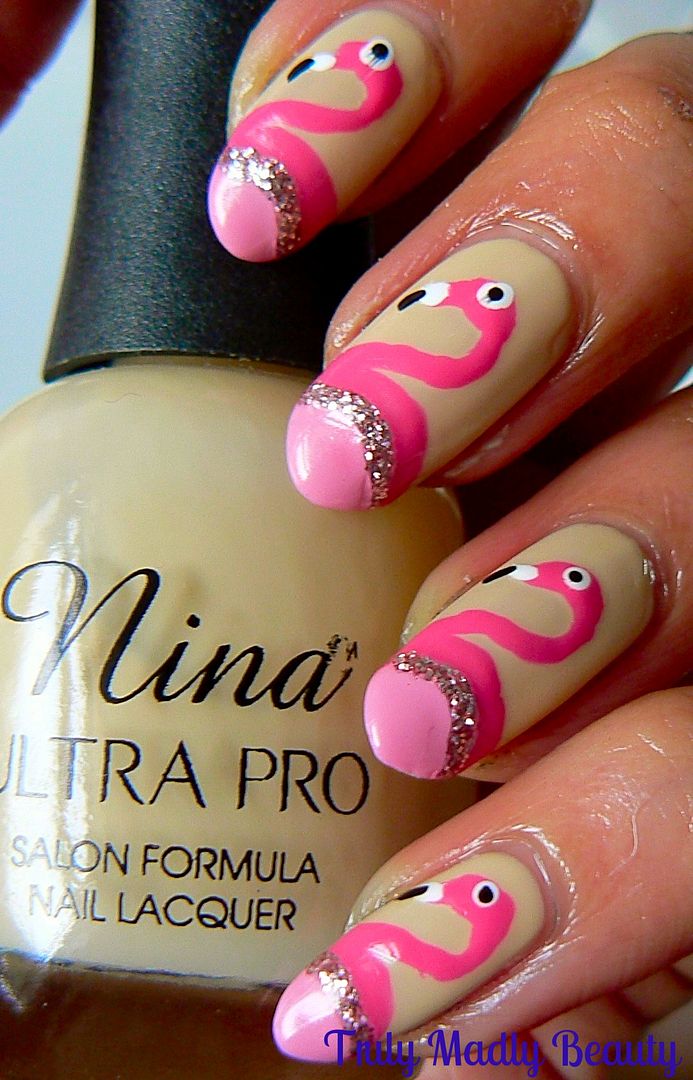 Now to begin creating your flamingos, start by applying a half moon/ semi circle of pink on to the tip of your nail as shown below, here I've opted for Models Own Gumballs from their sweet shop collection & yes it smells like bubblegum!
Next, using the same pink & a fine nail art brush, draw on a curved hook from the top of your half moon for the neck of the flamingo like so
Then grabbing a little bit of white polish, using another fine nail art brush or a dotting tool/toothpick/bobby pin apply a small blob of white at the tip of your pink hook
Now using some black polish & the fine nail art brush again, add on a small curved black beak to the edge of the white as shown, you can slowly see your flamingos coming together!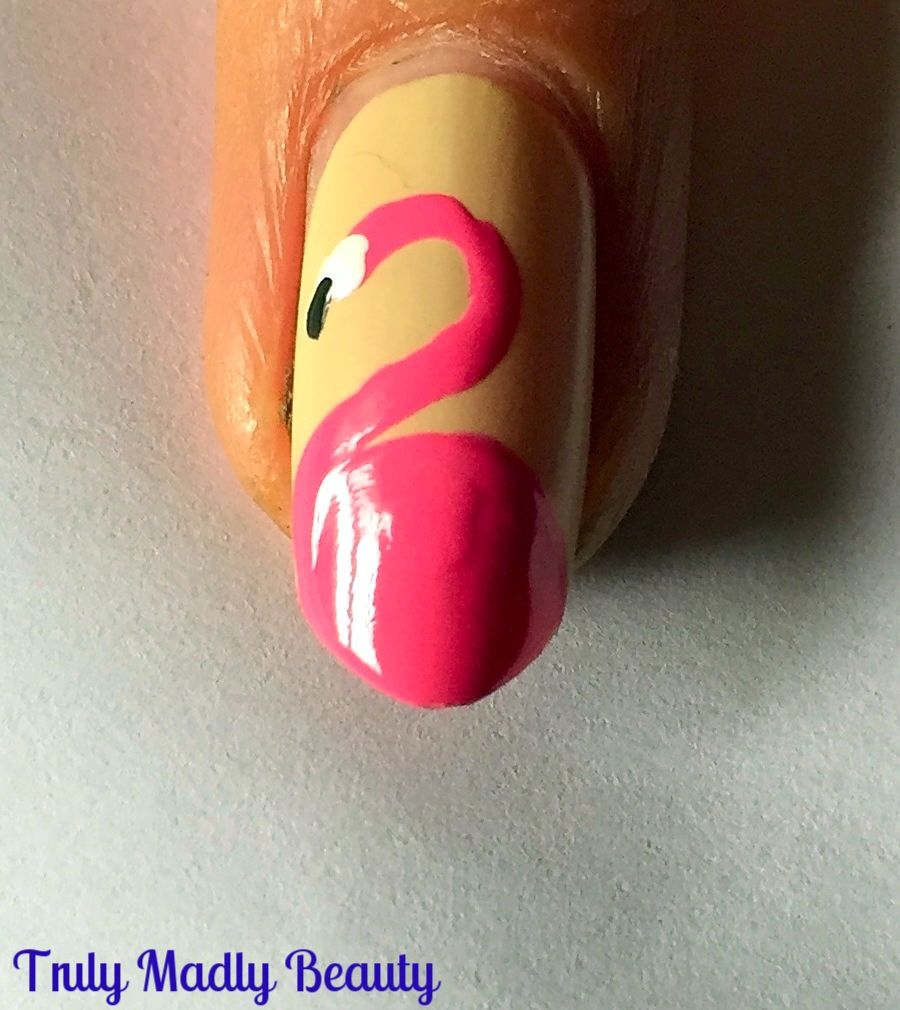 Next its time to grab a lighter shade of pink to what you've already used to add definition to the body, here I've used Mavala Candy Floss & applied a smaller little semicircle on top of the darker pink.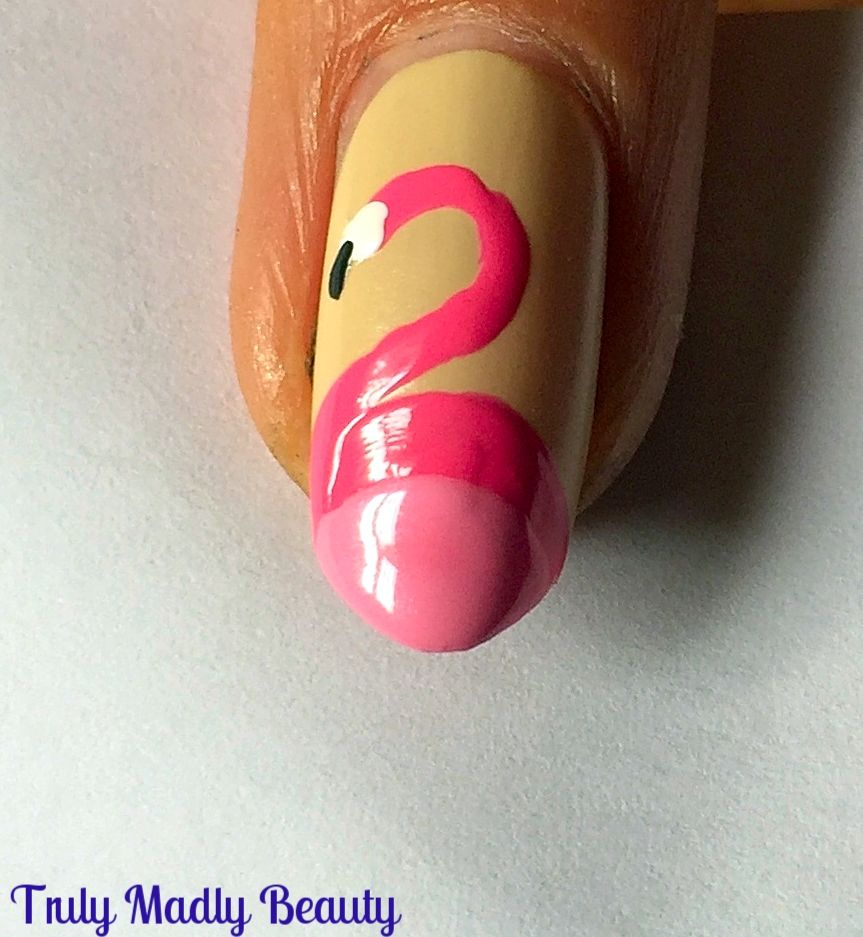 The eyes come next & are simply a dot of white with a finer dot of black in the centre, you can add a bit more pink for the head if you need to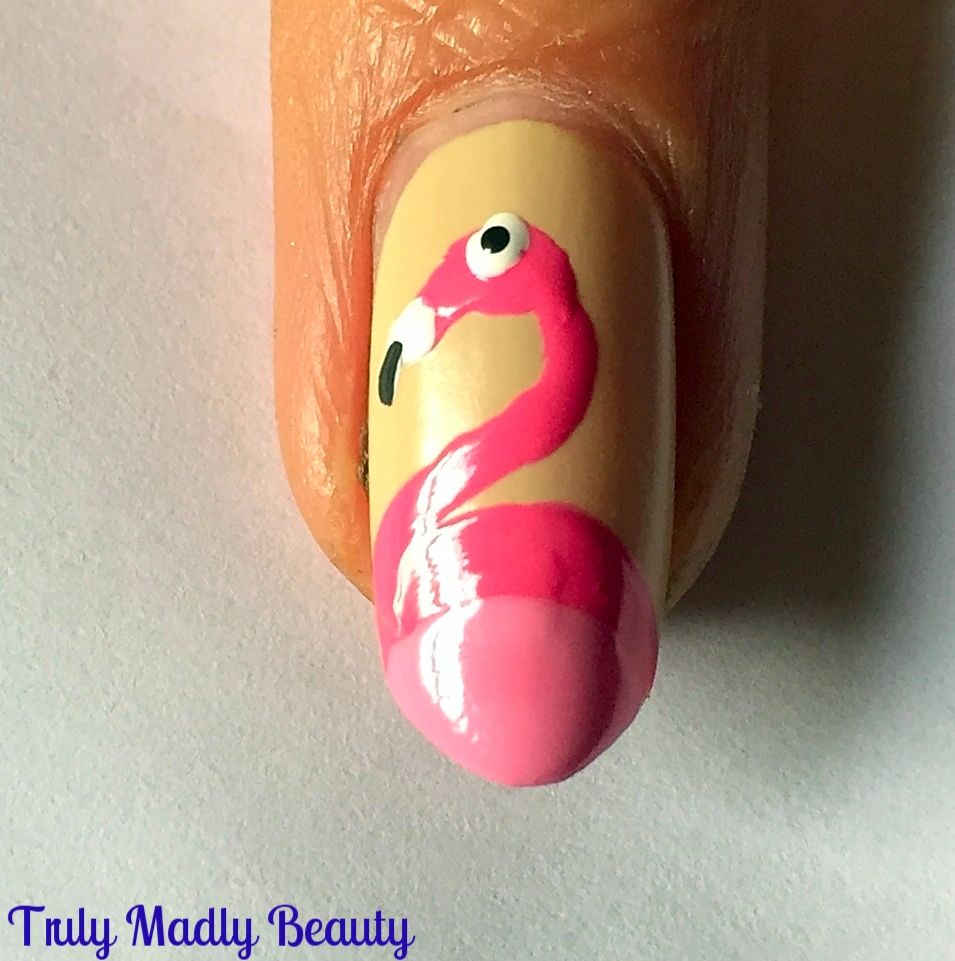 And finally for a finishing touch I added on a curve of sparkly glitter courtesy of Models Own Pink Fizz which is optional of course but who can resist a bit of sparkle?
Cover your design in a a nice thick slick of topcoat & you have your flamingo's!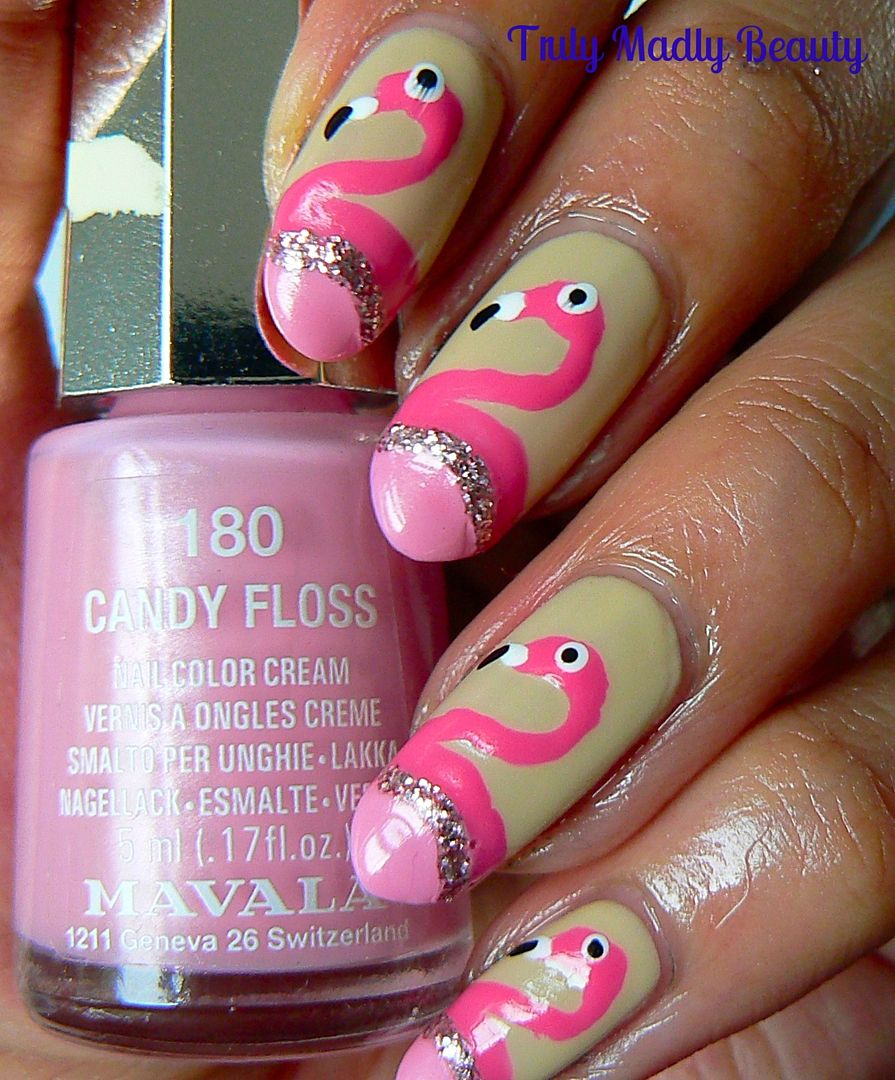 So easy right? I do love a quirky mani, its been a while since I've done a design like this & I've missed them! For me mani's are therapeutic in a way, having fun & vibrant nails always helps make me feel more content & positive & this definitely delivered on that :)
Do let me know if you give this a try, would love to see! Thanks as always for reading, till next time!
Lotsa love to ya!