Hello there my lovely readers!
I do love me a french mani I do, but sometimes doing just a bog standard white tip bores me so I like to look for different ways to make things a bit more interesting.
And there's nothing I love more than a dotticure so...combining the two together I created this dotted French look that I am loving so much! Smile lines are so yesterday...now its all about the dotted French ladies!
And even better is that this is so easy to do, no stress about getting that perfect sharp smile line edge to your French tips. All you need is your white polish & a dotting tool. And if you don't have one a bobby pin will suffice. Who says you need special tools for nail art?
You can stick with the French mani look & go for a nude or pale pink base but I was in the mood for some colour so I dug out this stunning Polish Me Silly lacquer in the shade Show Off which is the most beautiful ethereal blue purple duochrome with pink & gold shimmers. This I applied two coats.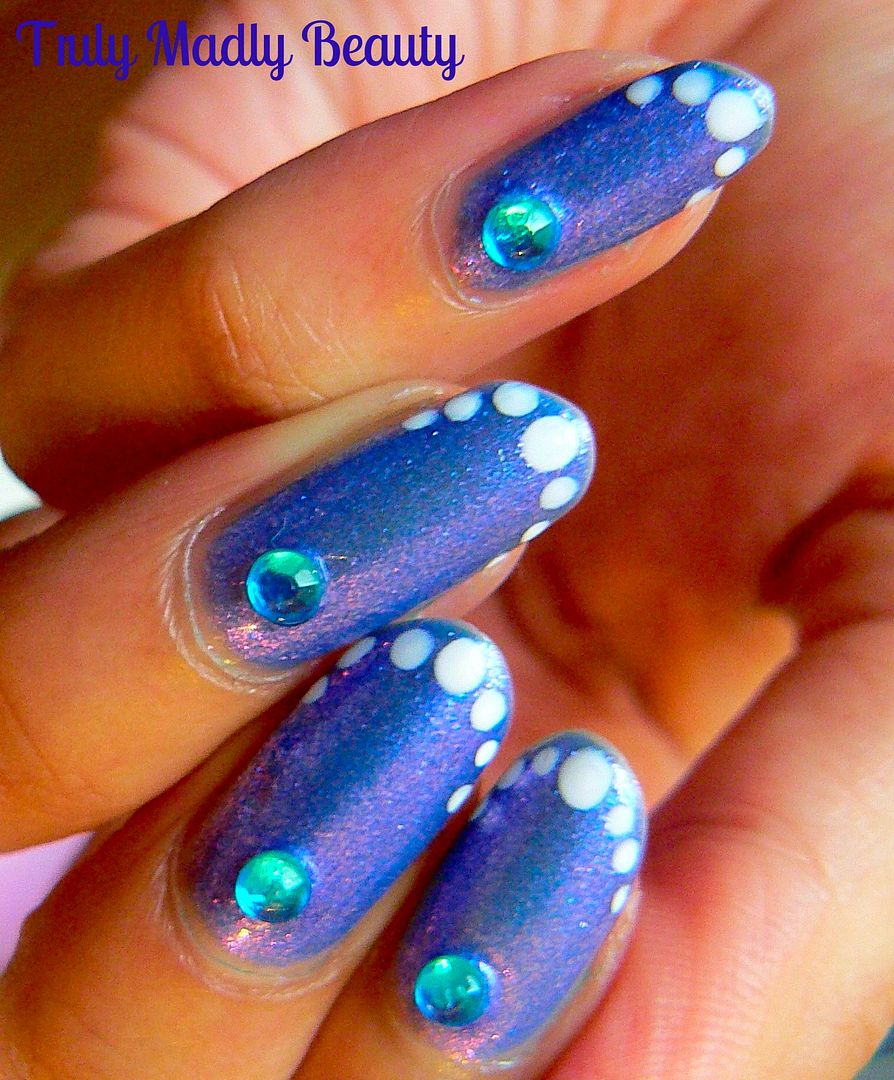 Then grabbing my white polish & dotting tool, simply applied a large white dot at the centre of my tip, before adding a slightly smaller dot either side & if you can fit it on to your nail, then two final smaller dots on either side of those, so altogether you have about 7 dots all across the tip.
I added on a pretty blue rhinestone to complete the mani before finishing with topcoat to seal and shine & thats it!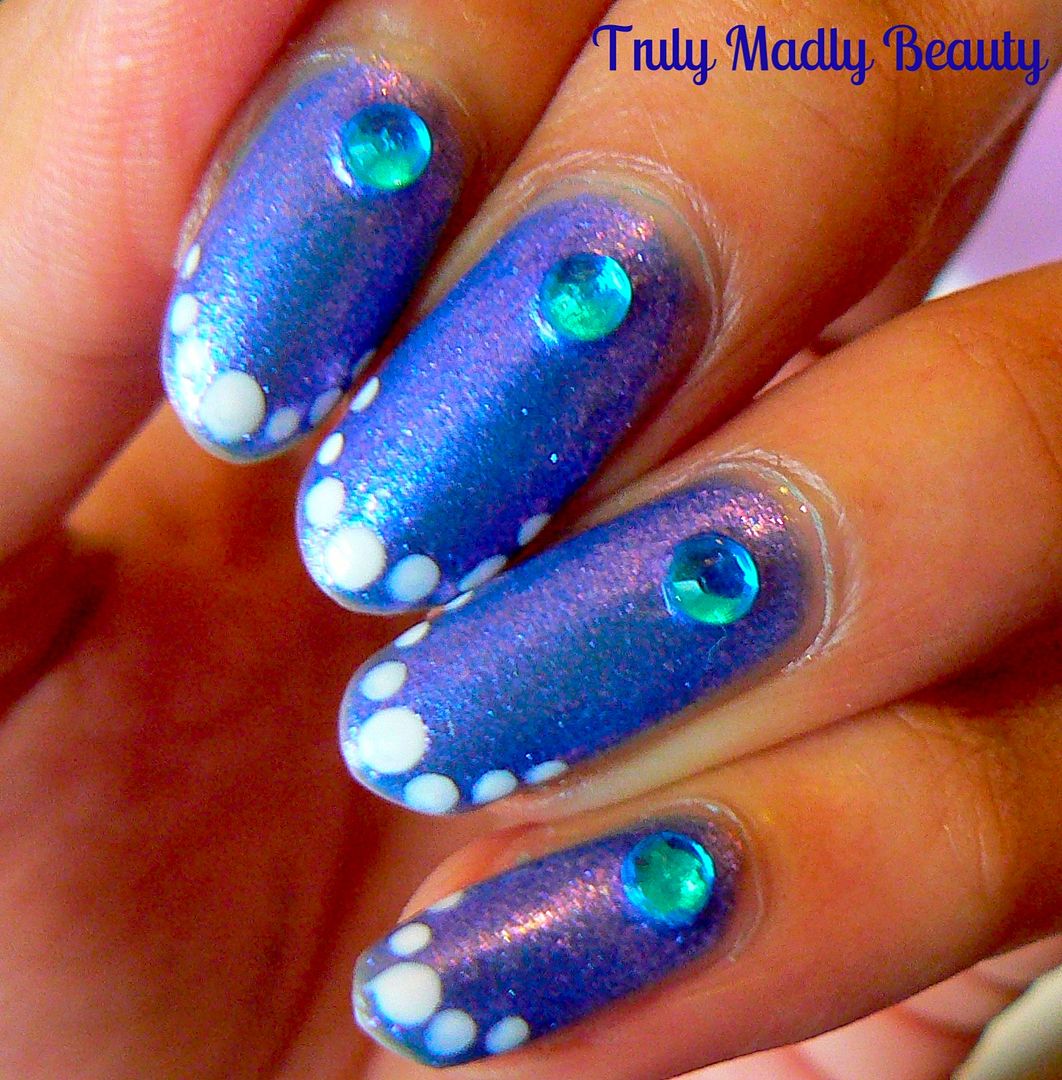 Easy peasy huh? And it looks so pretty! I have a feeling that standard French tips will be taking a back seat for quit some time. Thanks for reading as always.
Lotsa love to ya!