Hello there lovely readers,
Every once in a while you stumble across one of those wonderful, life changing, world shifting products that you never knew HOW you coped without. Sounds a tad over the top maybe but such has been the case with this recent find & which ALL ladies who dye their hair regularly need in their life.
The Holy Grail product in question is Revlonissimo 45 Days Total Color Care, a 2 in 1 sulfate free shampoo & conditioner which I received at a PR event & only recently discovered the wonders of. I am a regular dyer of the hair, the colour requiring topping up at least every couple of months, a task which I don't exactly relish! Not only is it a long grueling process but the amount one spends on hair dye, especially with my long hair, can end up quite costly!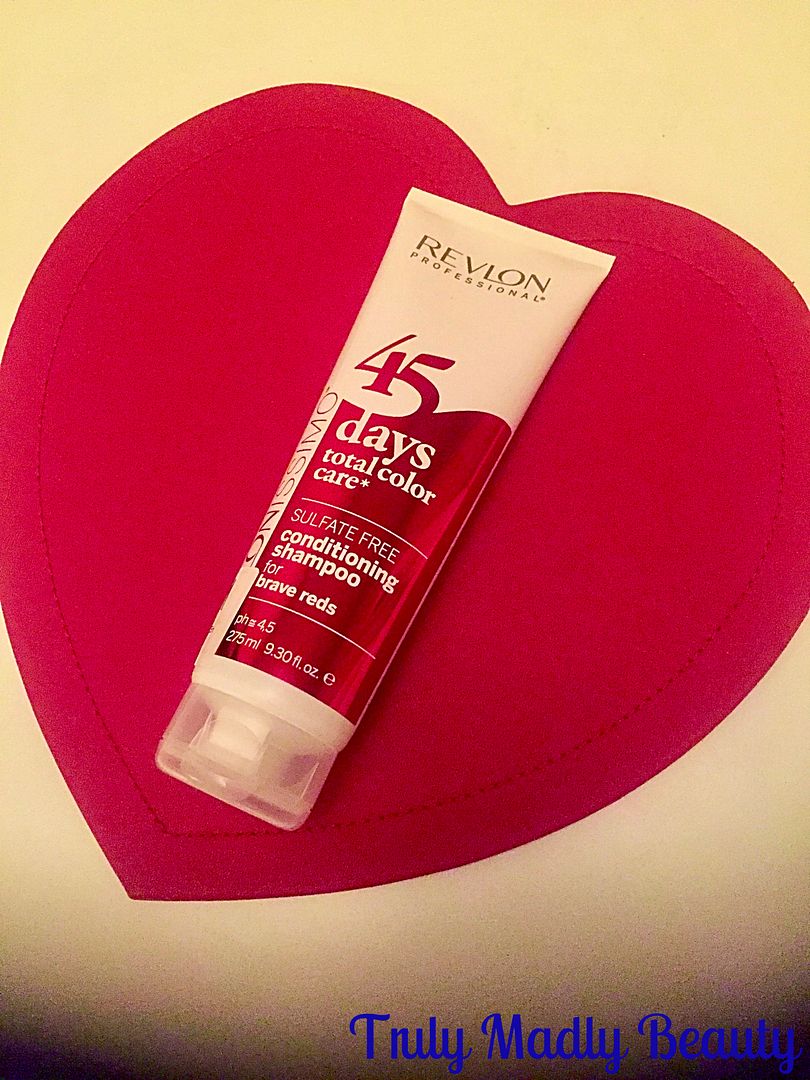 It was at a time when my hair was starting to look a tad dull that I dug out & used the Revlonissimo for Sensual Brunettes, simply because I had run out of shampoo & as soon as my hair was dry I was blown away at how beautifully vibrant the brown tones in my hair had become, it looked like I had just freshly dyed it when in fact it was done at least a good four months ago! The number of comments I received after using this asking what dye I was wearing I can't tell you.
Upon discovering the wondering benefits of this little gem I went & purchased the version for Reds because as you can see below...I've now just recently had a revamp with red/black ombre hair courtesy of the fabulous Rockaily Cuts in London.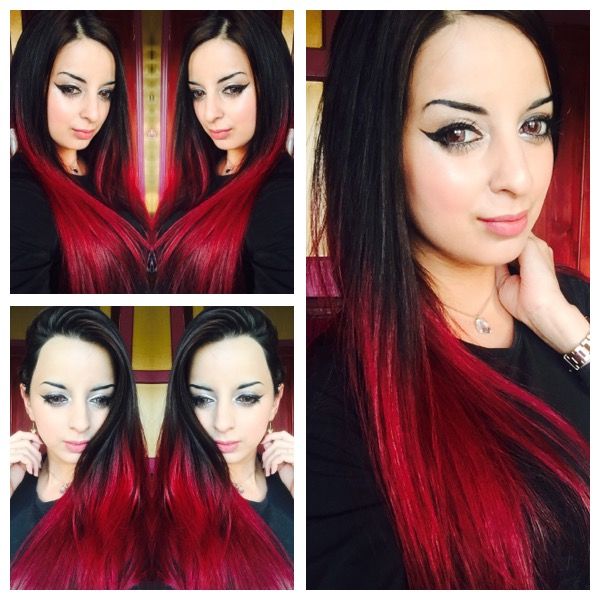 I now incorporate this product in to my weekly hair care routine religiously. The instructions advise that you use this product twice each wash which in my opinion is not necessary at all. Not only is it completely unsavvy, why you would be out of product after only a few sessions! Plus it lathers up so well that one rinse is more than enough.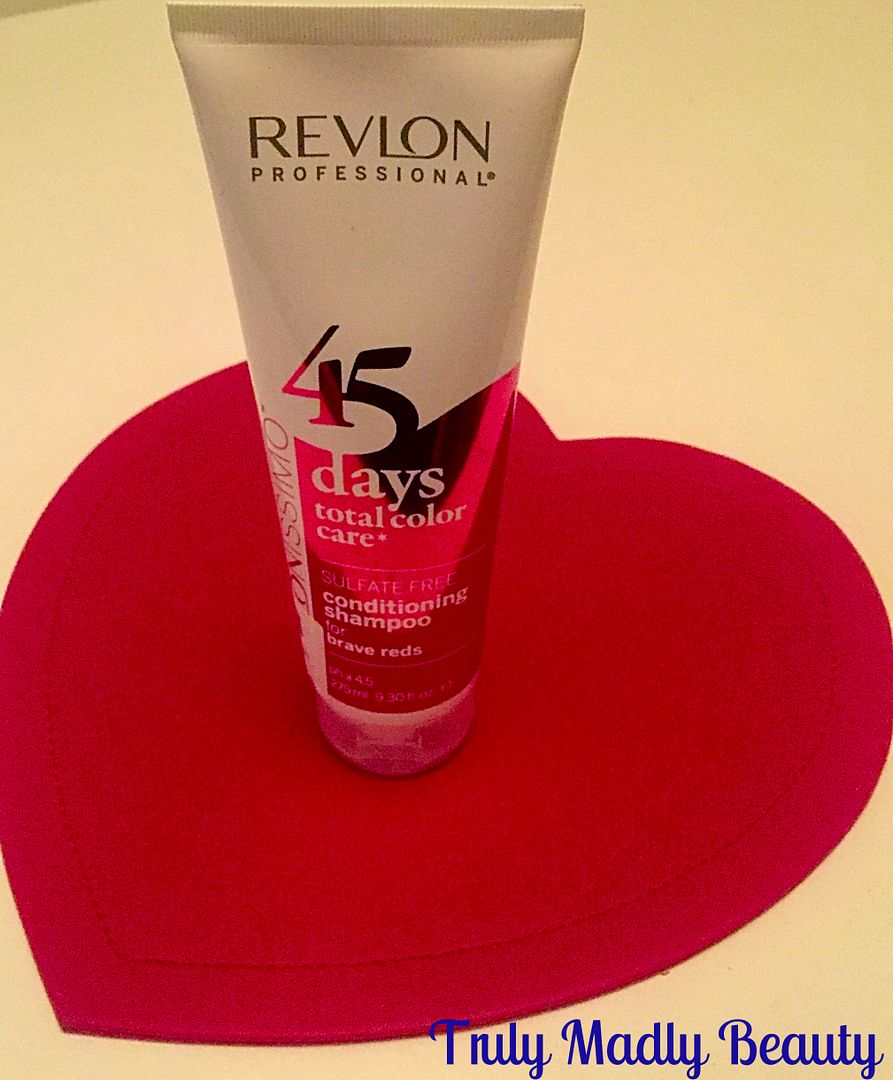 The way I used to previously use this was by first using my regular shampoo, at the moment I am LOVING the OGX range. Once washed I would then lather in the Revlonissmo, massaging it in for a few minutes before rinsing out. However lately I've actually just been using the Revlonissimo on its own as I don't want to over wash my hair due to the red dye.
I then use the accompanying conditioner that goes with the OGX shampoo in to which I also add a squeeze of Aussie 3 Minute Miracle conditioner for a bit of extra TLC for the hair. I leave this for a good five minutes to work its magic before finally rinsing out as well.
I never blow dry my hair, preferring to let it air dry. This is partly because my hair is so long, to blow dry would be far too intense a workout which my wee arms just couldn't handle & yes I'll admit I'm just a lazy bum. Plus I straighten my hair, as it will be getting heat from that, to blow dry it too would definitely be overkill. But once dry the results after using this routine of late has been smooth, shiny & vibrantly coloured locks that look like they have been freshly dyed. Happy Aysh!
So my fellow hair dyers, if there is one product you NEED in your life it is this. Not only does it leave the hair looking, smelling & feeling wonderful but it will also save you a packet on hair dye as you'll find yourself needing to top up less often. The Revlonissimo comes in different shades for all hair types, the range includes variations suitable for Brunettes, Ice Blondes, Intense Coppers, Radiant Darks & Brave Reds. You can find it online on Beauty Bay HERE for £9.95...so what are you waiting for...go go go!
Lotsa love to ya!