Hello there my lovely readers!
Happy new year to you all my beauts! I hope you all had a wonderful Xmas break & new years however you spent it. I'm certain my spirit animal is a bear as I've pretty much spent the holidays in hibernation which has been utter bliss! Like many I'm sure I'm now currently going through the "oh god no" motions at the thought of going back to work!
Not feeling QUITE so ready to part from the festive feels just yet here's a frosty Pastel Winter Wonderland mani using sugary soft tones, snowflakes & a bit of glitter thrown in! Normally I'm a glossy girl all the way, however for this mani I decided to mattify the finish & I must confess I dig it!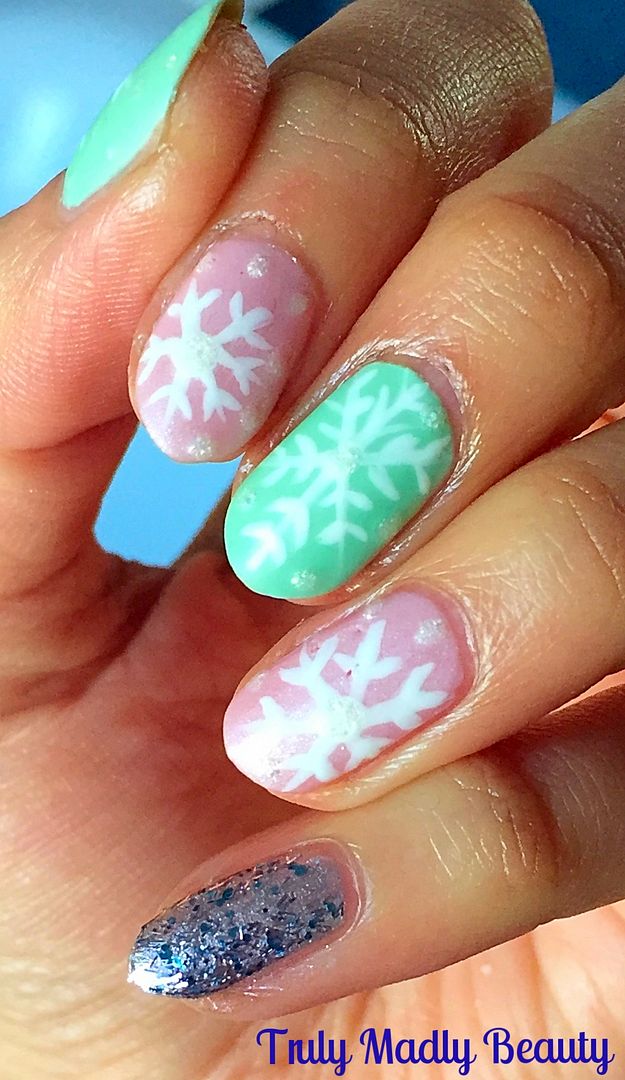 I wanted some pretty pastels for my base, not able to decide I went for a two tone using pale pink & mint.
For the pink I've used two coats of Zoya Bailey, a gorgeous soft pink with a pretty pale silver shimmer running through it.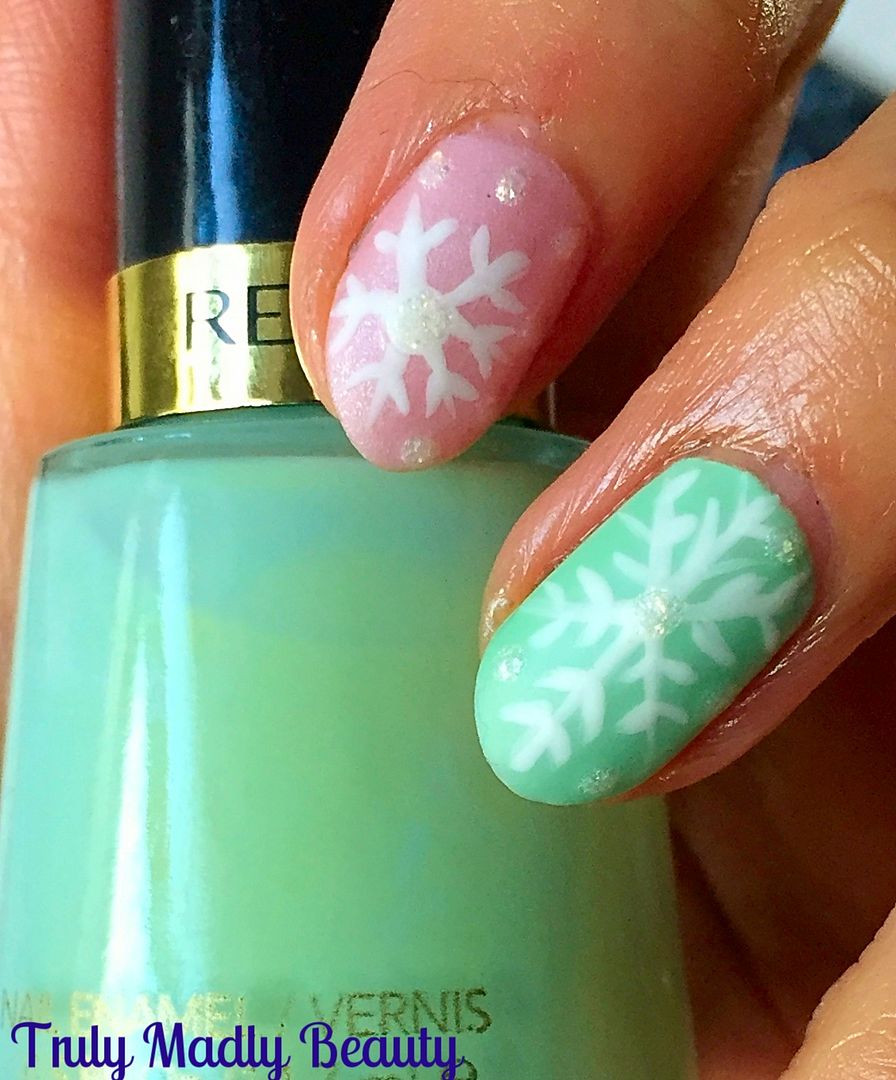 For my mint green nails I went for one of my vintage Revlon polishes, this is the aptly named Minted of which two coats were also applied.
Creating the snowflakes is easy peasy, using a fine nail art brush & some white polish simply draw an X on to your nail wherever you'd like your snowflakes placed, then draw a vertical or horizontal line on top.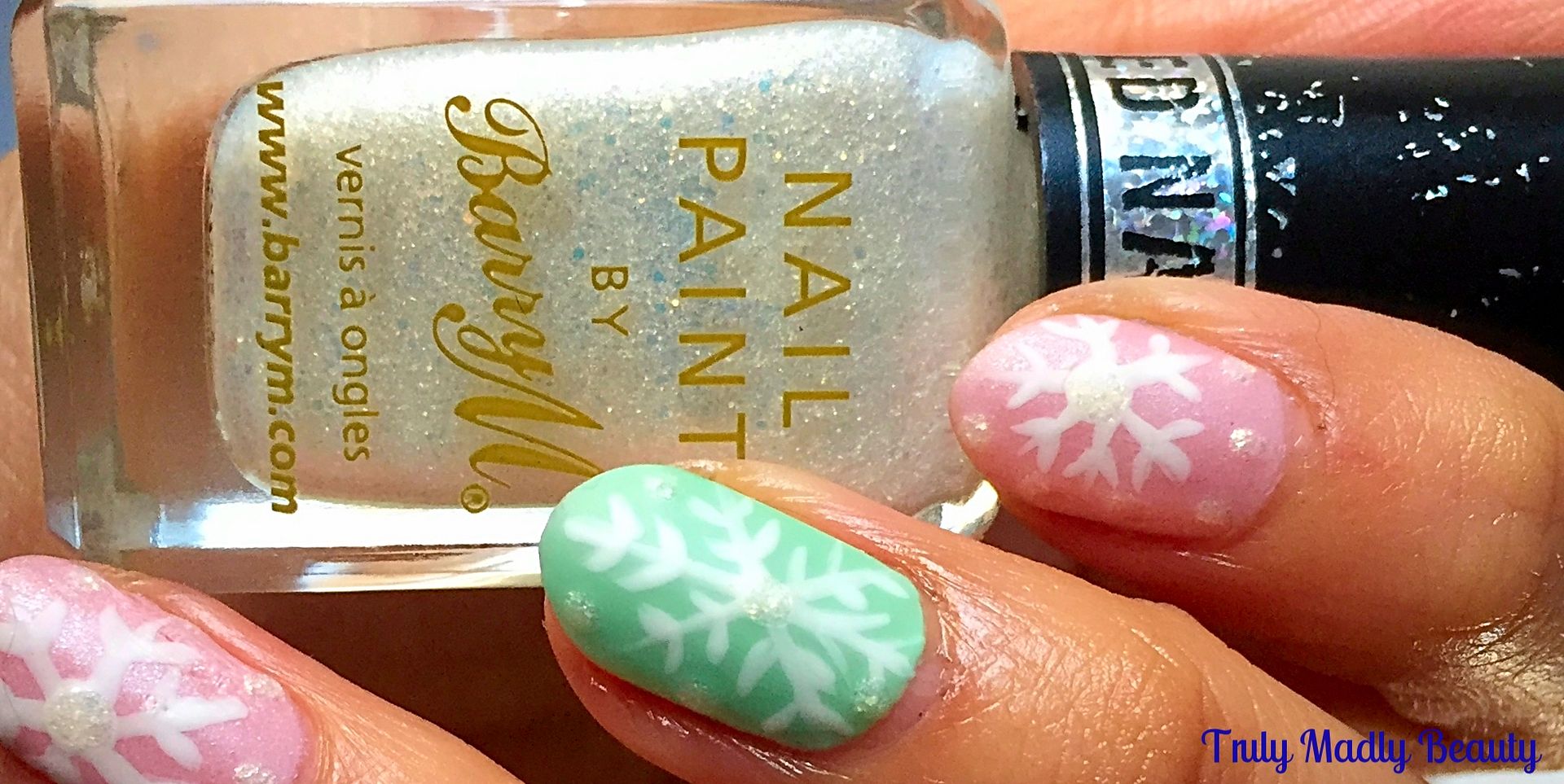 Now add on your snowflake details by placing smaller angled lines along the cross, playing around with different styles, sizes & designs!
To add a bit of dimension to the pastel nails I dotted on a bit of Barry M textured polish in Lady which is a really unusual & pretty frost white shimmer.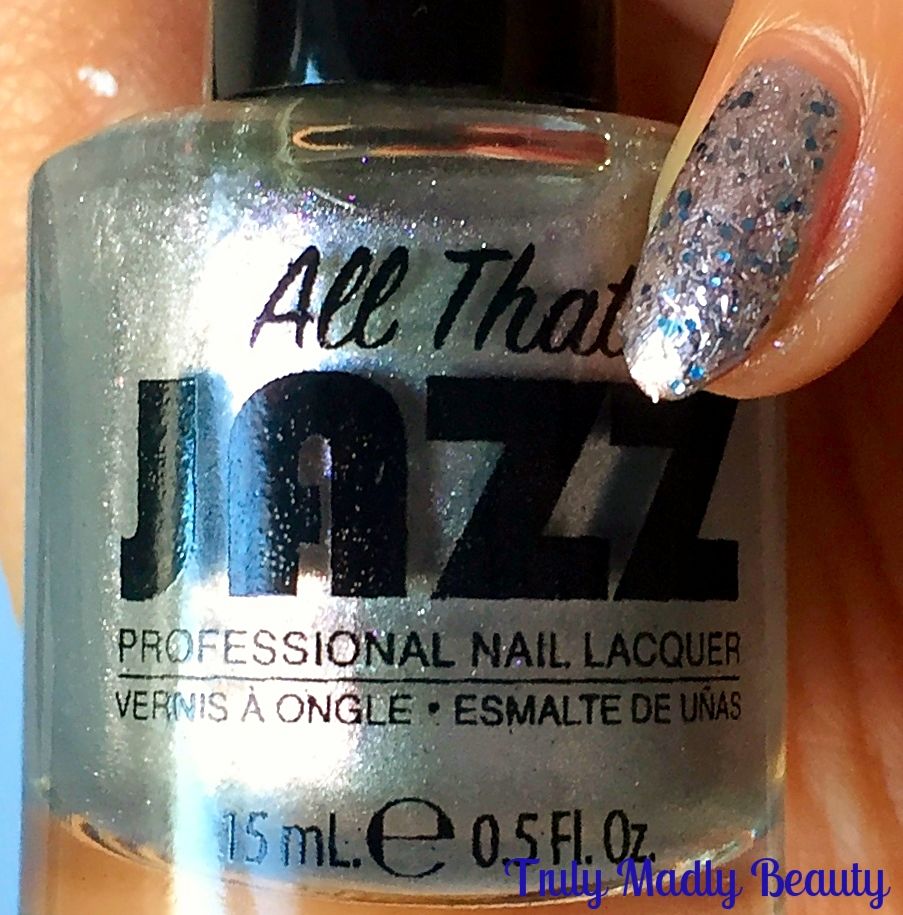 Then for the accent nail I applied two coats of this pretty silvery All That Jazz polish. I couldn't for the life of me find the name of the shade on my bottle, unless I was having a dunce moment which, lets be honest, is most likely, but it could be the shade Glam Squad
For the final touch I coated the silver pinkie with this beautiful silver & frosty blue bar & hexagon glitter mix courtesy of Essie Luxe Effects in Frilling Me Softly.
As mentioned before I decided to go for a matte look so to finish I applied a Rimmel matte topcoat to the pastel nails. Matte pastel manicures may just be my new favourite thing! I don't know if its the sweet tooth but this finish reminds me of cake frosting!
First post of 2017 done! Now I'm off to hunt down that Fondant Fancy that I know is in the cupboard begging to be eaten to satisfy the sugary sweet craving this mani has enabled. Thanks as always for sticking by to read my rambles, here's to a fab year!
Lotsa love to ya!