Hello there my lovely readers!
As much as I adore nail art there are times when life gets in the way meaning that quick solutions are required when wanting to pretty up those nails but finding oneself lacking in time!
One nail hack that I love is the use of water nail decals. These are designs/images which you can transfer on to your nail, either polished or bare, after soaking in water, a concept rather like those quirky tattoos you used to get in sweet/bubblegum wrappers as a kid, remember those?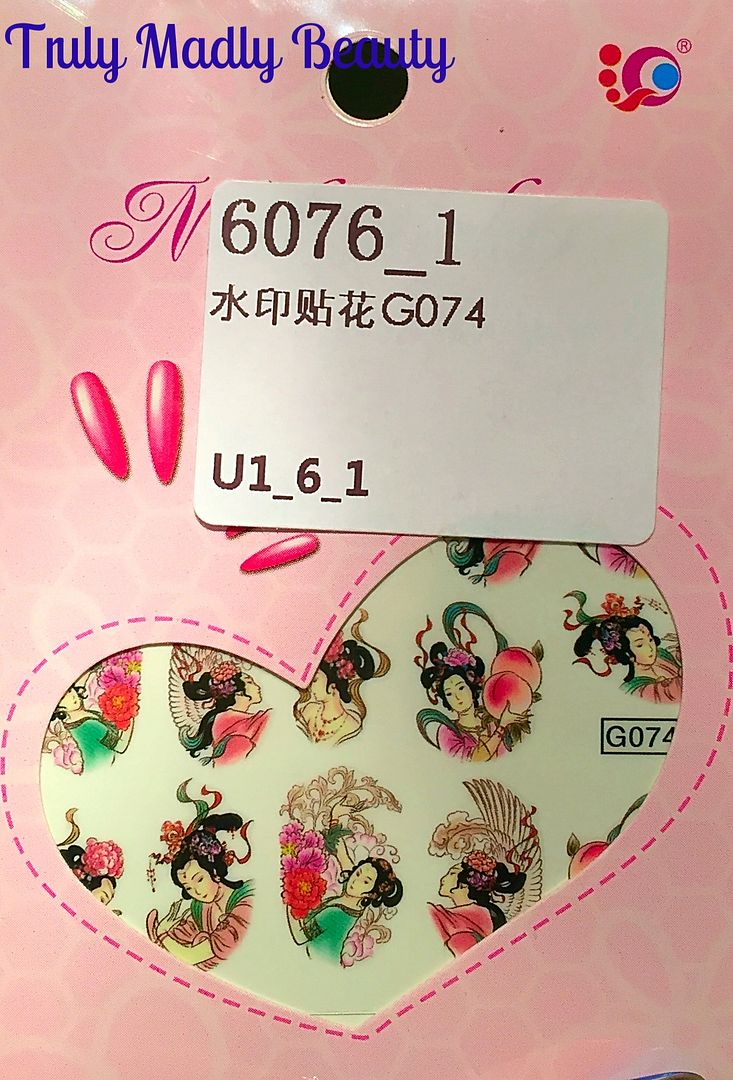 I usually get my nail decals from my favourite place for nail art supplies, Born Pretty Store, not only are they super cheap, but they have a huge range to choose from! FYI you can also get 10% off your order using my code TRUW10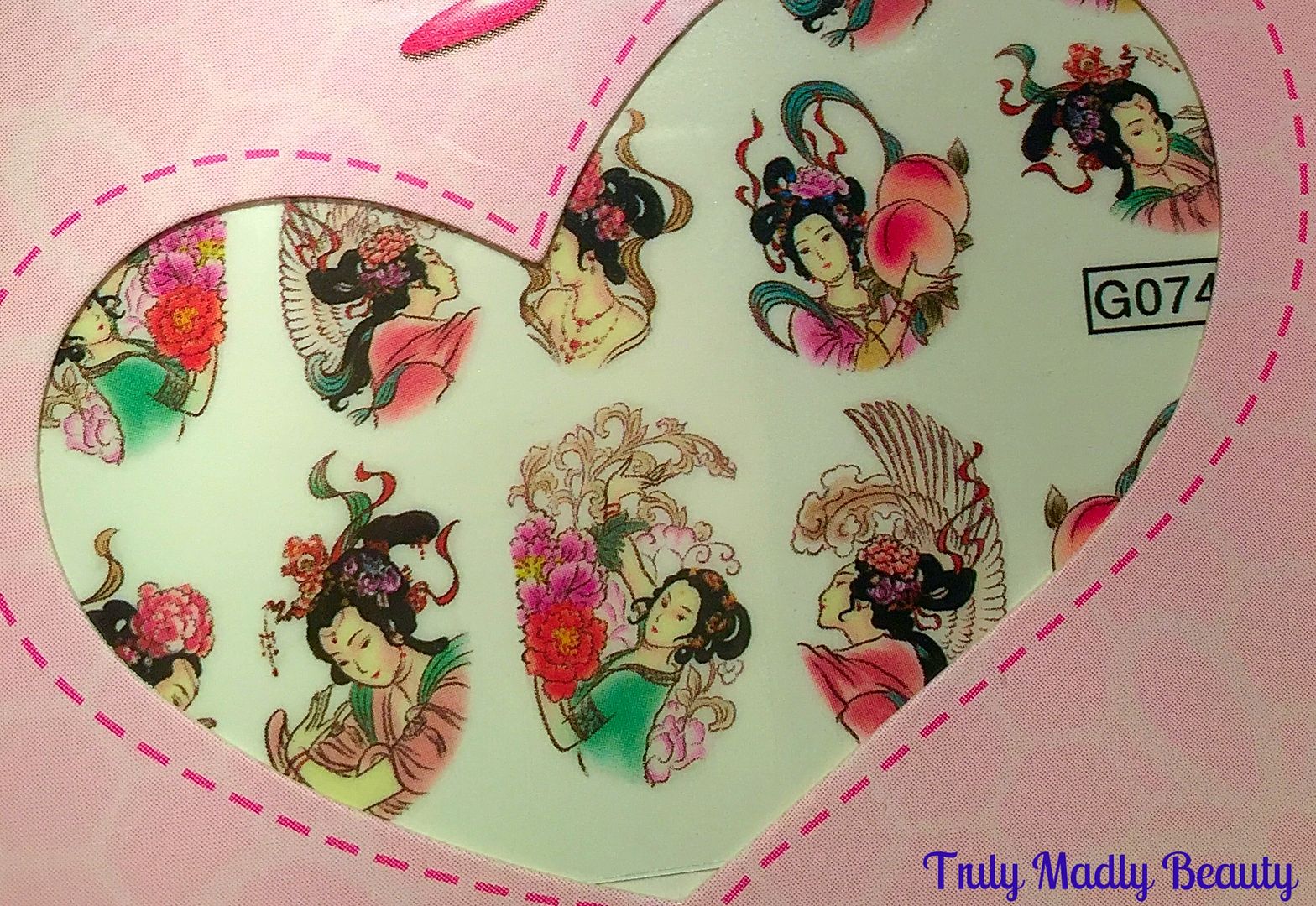 On a recent little haul I picked up some of the Geisha nail decals that I'd had my eye on for ages, I mean how could I not, how beautiful are they?
Depicting pretty painted images of the stunning Geisha ladies, the design is so intricate & beautiful, I couldn't stop staring at them & was eager to get them on!
I wanted to place these on a nude base to really show them off so applied a couple of coats this Cynthia Rowley nameless biscuit toned nude creme.
Your polish needs to be completely dry before applying the decals so you can always apply them the next day or just use a speed dry topcoat like I did with my one true topcoat love CND Air Dry as I have no patience!
Now the fun part of adding the decals, its best to have everything in front of you so have your sheet of decals, scissors, tweezers, kitchen towel & a cup of water at the ready & do one nail at a time. I wanted to do a step by step pictorial for you but it was evening & the lighting was bad (blogger problems) so I'll just explain each step!
Pick which image you want, cut out & using the tweezers, dip the decal into the water for about 10 seconds. Lift out the decal & pat on to the kitchen towel to get rid of excess water.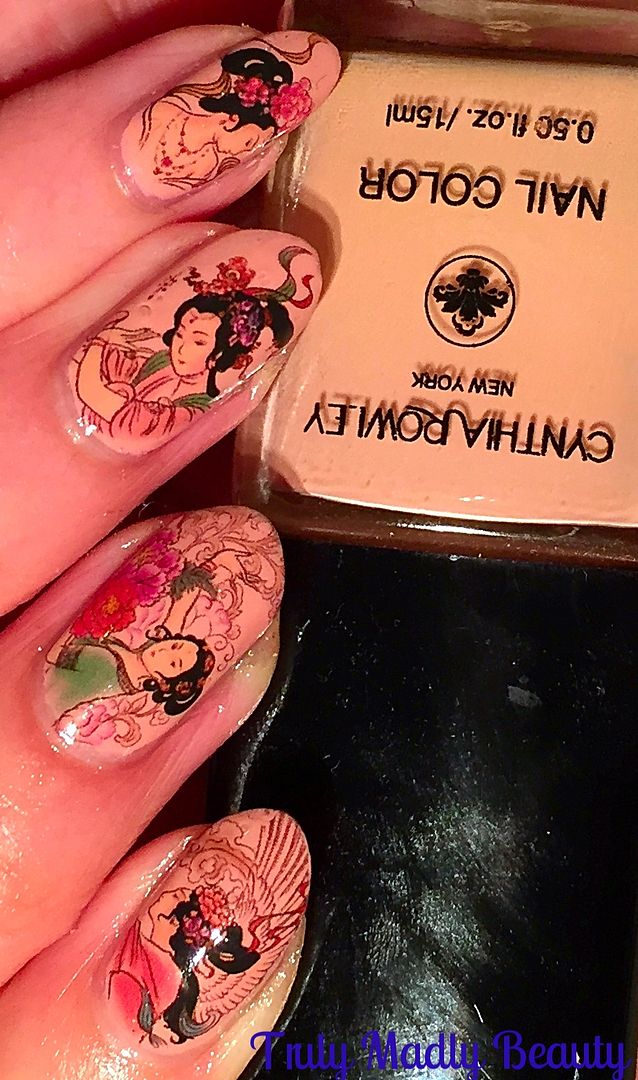 Then using your finger, push at the image & your decal should slide right off the backing card, if not then just place back into the water for a few more seconds.
Again using the tweezers place the image on to the nail, sliding back & forth until your happy with the placement, then using the towel, press firmly to flatten any creases. If the decal is a bit big, trim with scissors & if you find some of the image going over the nail onto the skin then you can also remove this with acetone & a brush to clean around the edges.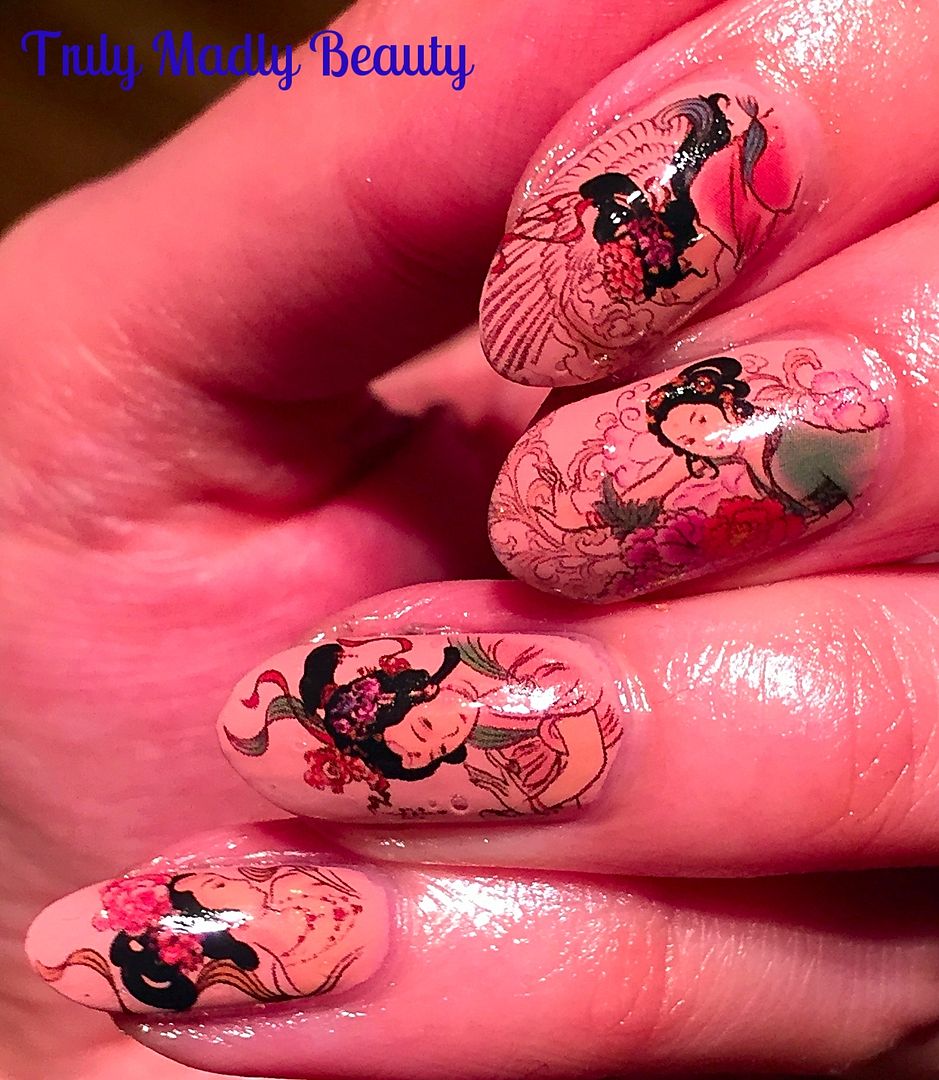 Do the same on each nail & once all ten are done, seal everything with a nice thick slick of topcoat to not only protect the design but for a lovely glossy finish.
And the finished look you are left with is a stunning, gorgeous intricate manicure design that looks like it took hours but twas done in literally minutes! I will definitely be getting more of these beauties & you can to...just head on over to Born Pretty Store now beauts.
Thanks as always for reading!
Lotsa love to ya!