Hello there lovely readers!
Not long ago I blogged about, what I can honestly say, was THE BEST beauty find of 2016 for me. The product in question is the MicroCell Nail Repair nail treatment which has literally changed my world. I am FOREVER recommending this little miracle product to everyone & now very rarely use any other base coat. No other treatment has made my nails grow as strong & healthy as they are now after using this magical elixir.
The brand MicroCell also have a range of other nail products including topcoats, oils, tools as well as of course my favourite...pretty polishes! So today I have one of the divine shades available in a gloriously vibrant pink called Raspberry Kiss*.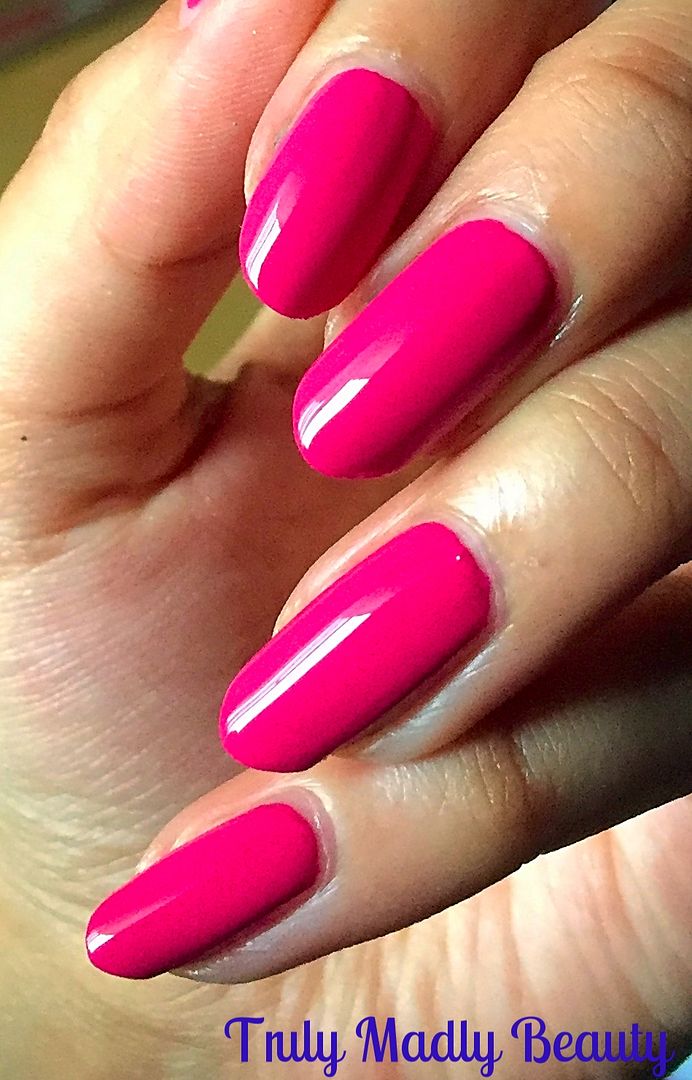 Isn't it a beaut? This here was two coats applied & I'm incredibly impressed with the quality of the formula.
The polish is so pigmented & vibrant in colour & thick in consistency but far from gloopy & glides onto the nail beautifully leaving a glossy almost gel like finish.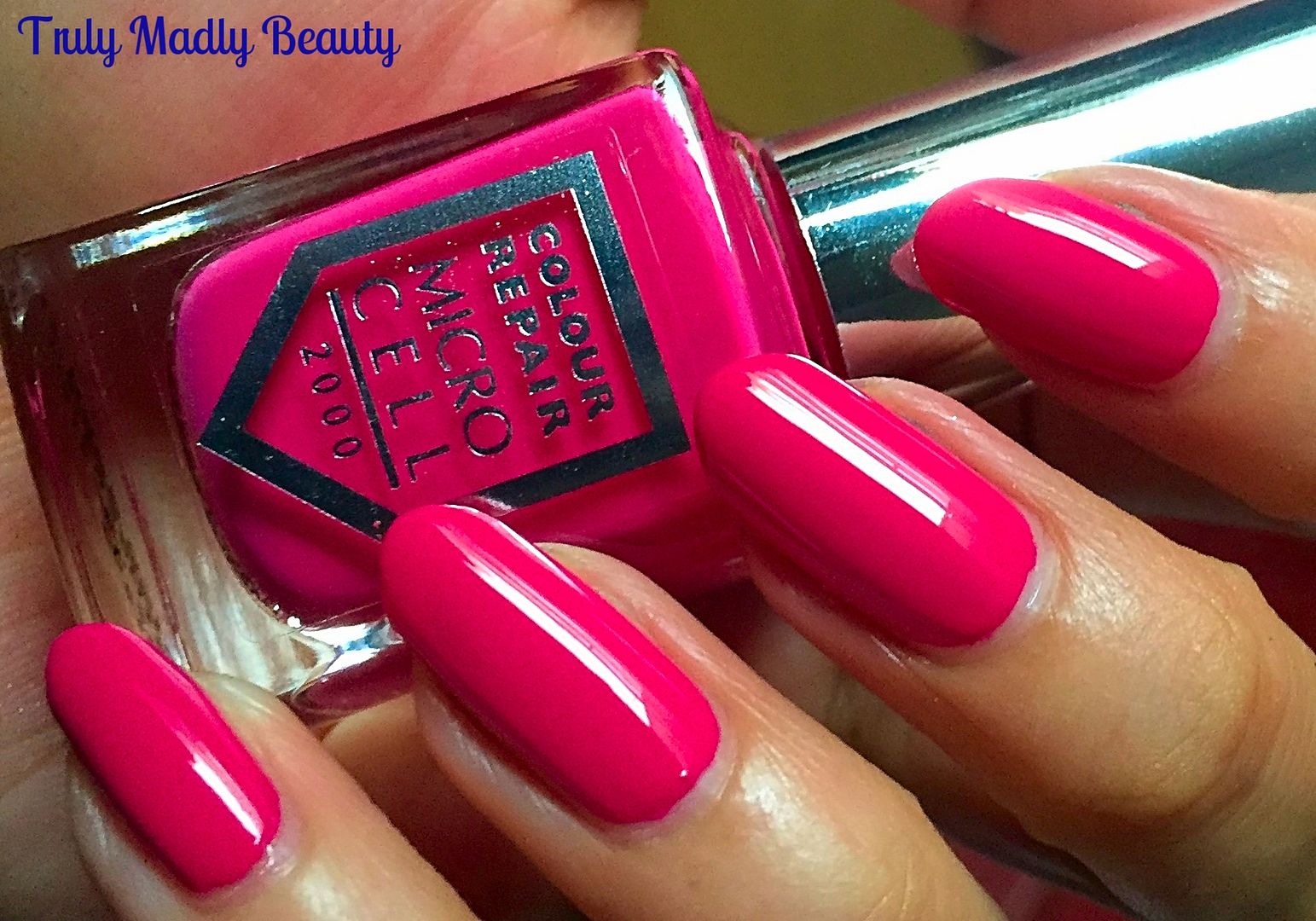 What makes this polish stand out even more so for me is that it also contains built in strengthener with the addition of silicone & calcium as well as green alga & diamond gloss, resulting in a dreamy formula that will last longer whilst protecting against flaking & staining.
I wanted to do a spot of nail art with this pretty shade, so applied these pretty dotticure flowers with alternating petals which are super easy to do. Read on to see just how...
You can use any other alternate colour to your pink but I decided to use white as I thought it would be a nice contrast. Grabbing your dotting tool or a bobby pin, dip into your white & apply a circle of 5 white dots like so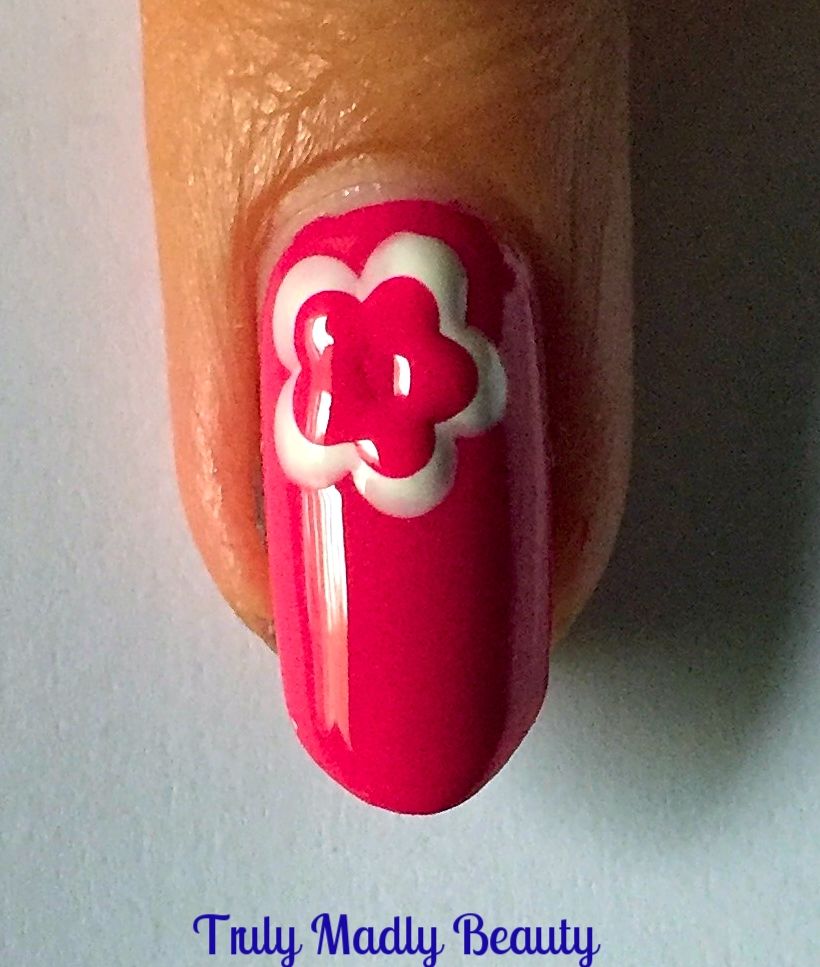 Next, using your original pink & a smaller dotting tool/bobby pin, apply another circle of smaller dots on top of the white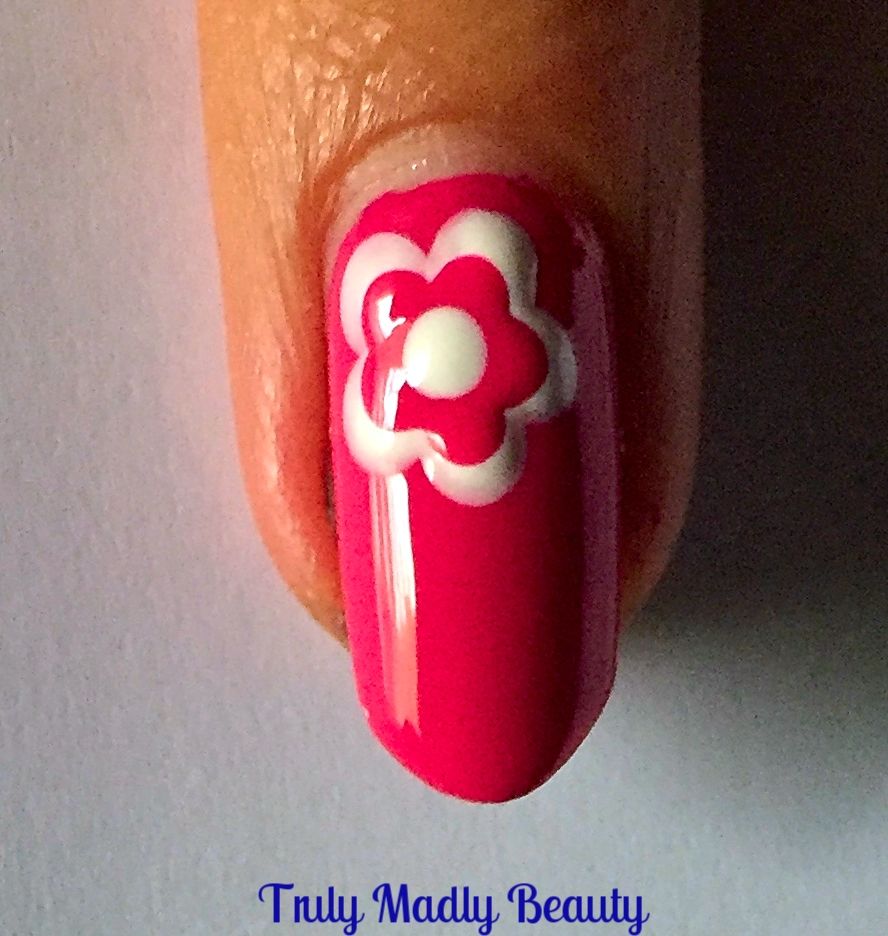 Then using the white again, use your bigger dotting tool again to apply a final white dot in the centre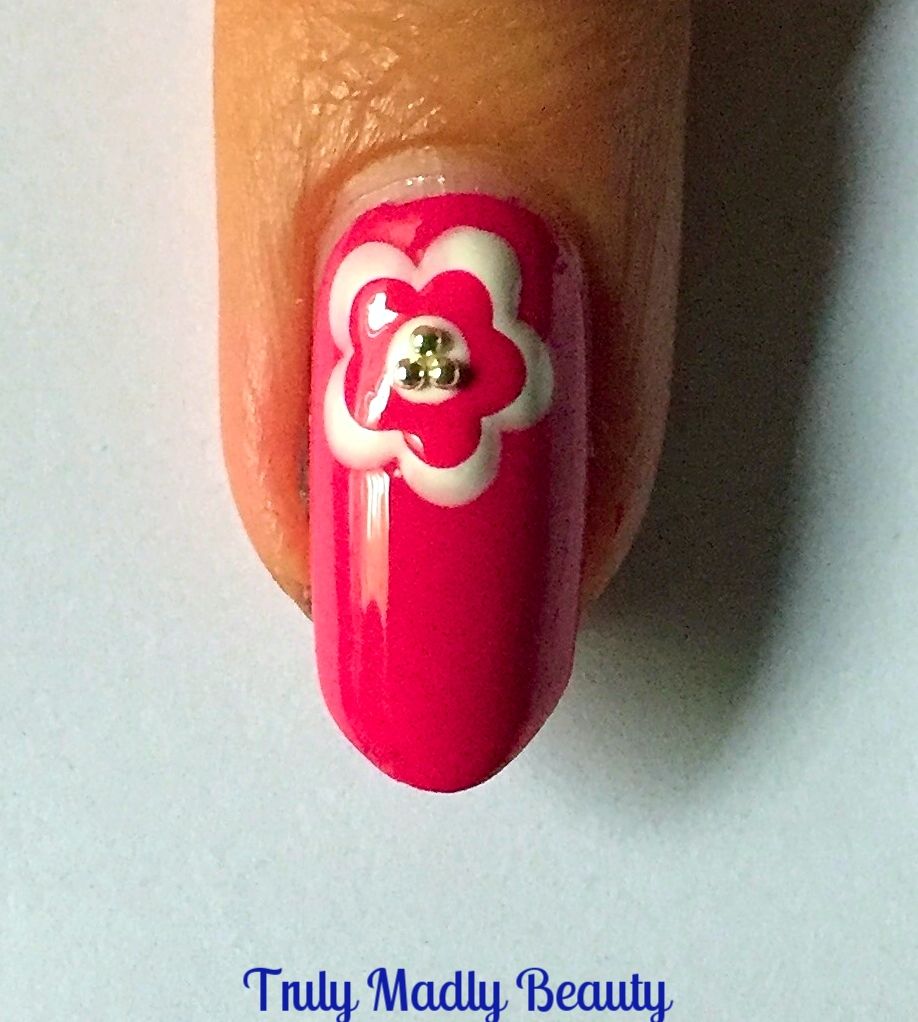 This is an optional touch but I couldn't resist adding a few small silver beads to the centre of my flowers for a bit of pow wow.
Finish with topcoat & thats it! Told ya it was easy :)
You can find MicroCell nail polishes (RRP £14.95) & range of nail care products including my HG Nail Repair treatment online via their website HERE as well as on Bath and Unwind.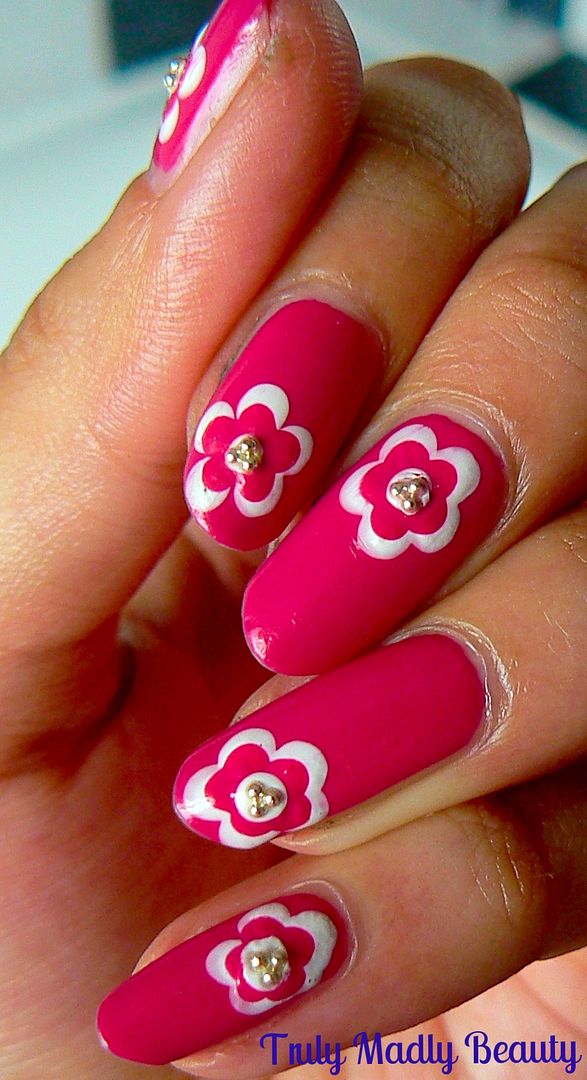 What are you waiting for? Go go go! Thanks as always for reading beauts! Let me know if you give this super easy floral nail art a try!
Lotsa love to ya!
Disclaimer - * products featured were sent to me for my consideration. I am not affiliated with the brand nor paid for this post, this review has been as always my 100% honest opinion! :)