Hello there lovely readers!
So my loves I'm back from NYC & feeling all the melancholy emotions. I didn't think it possible but my 2nd visit topped the 1st by a mile & then some! If anything I've fallen even more in love with it. The weather was beaut & it was wonderful spending quality time with my chum & getting lost exploring my favourite city as well as squeezing in plenty of drugstore makeup shopping naturally! But I suppose one must return to normality at some point...
Cloudy skies...not only the current state of our good ol British weather I seem to have returned too *double checks it IS actually June right now* but also the title of today's mani tutorial that I have for you!
But by no means does grey have to be dreary, I was in the mood for some delicate grey tones which I think can look so pretty & make a nice change to nude nails when going for a sophisticated look.
For this design I decided to go for a negative space style, leaving the bottom end of the nail bare. To help achieve this look I of course reached for my trusty hole punch reinforcers.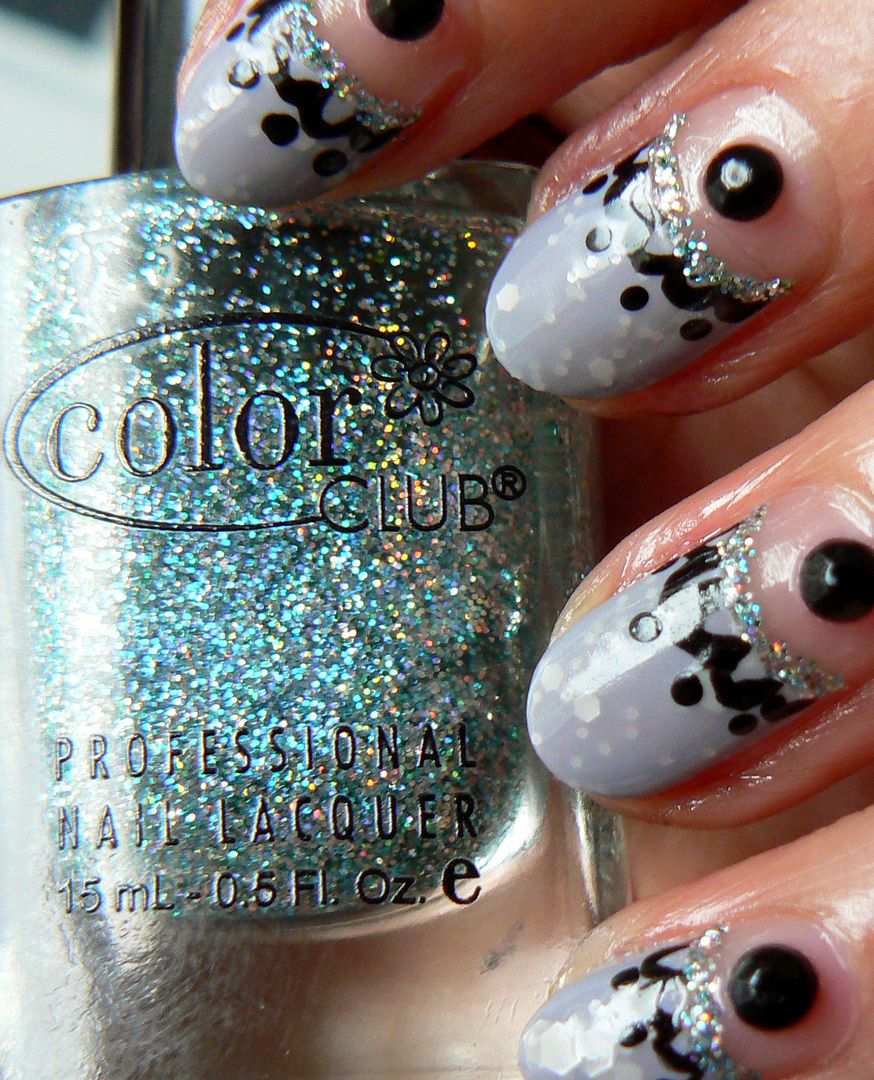 These are fab to use & make creating a curved mani edge so easy! Keep on reading to find out how to create this super simple design yourself...
To begin simply position your hole punch reinforcer at the bottom end of the nail & paint over the rest of the nail with your chosen polish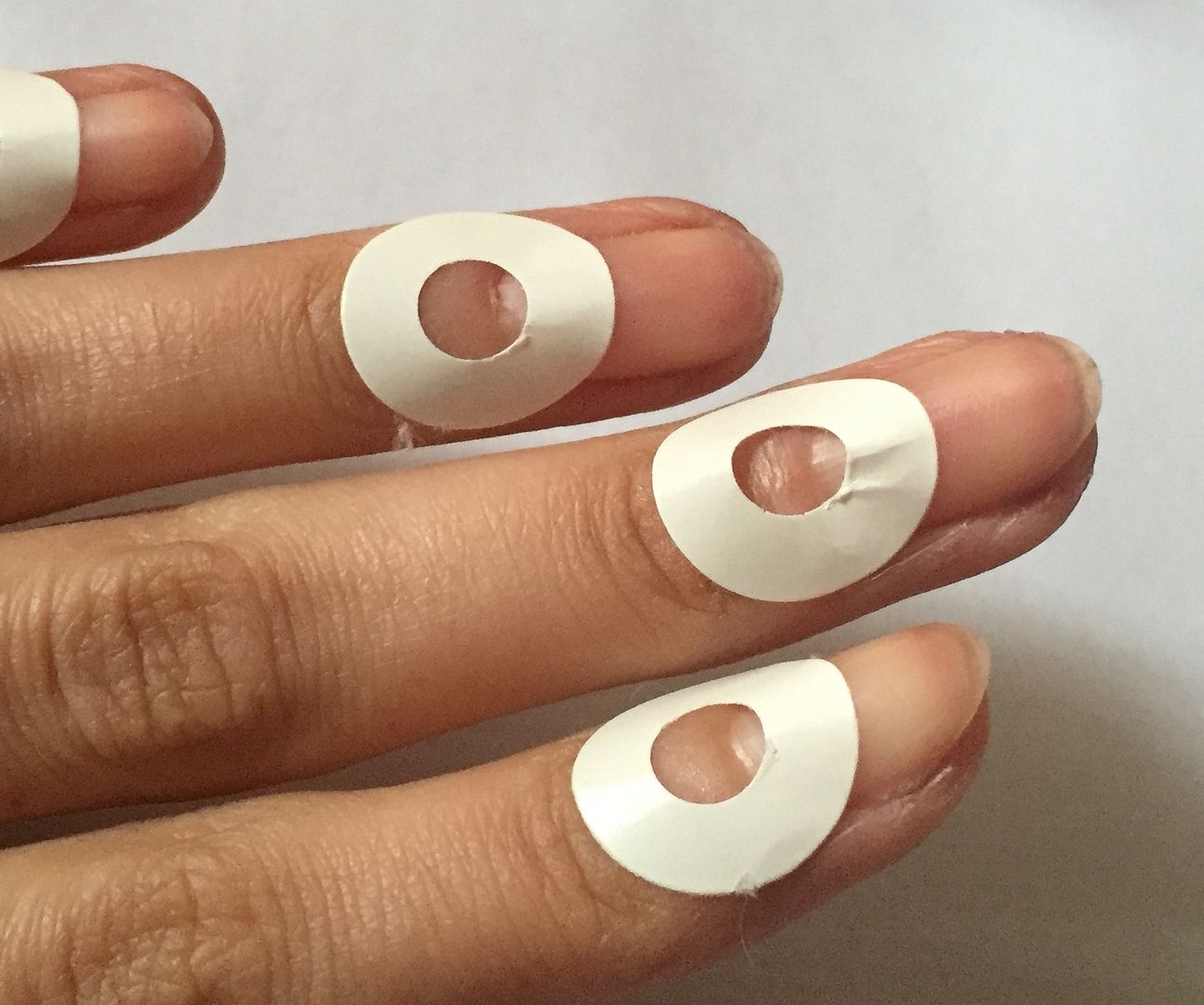 I decided to use two shades to get the tone of grey that I wanted. For my base colour I used this gorgeous Alexa Nails Inc Polish in Winter Lilac a really pretty pale lavender cream. Apply one coat & remove the hole punch sticker immediately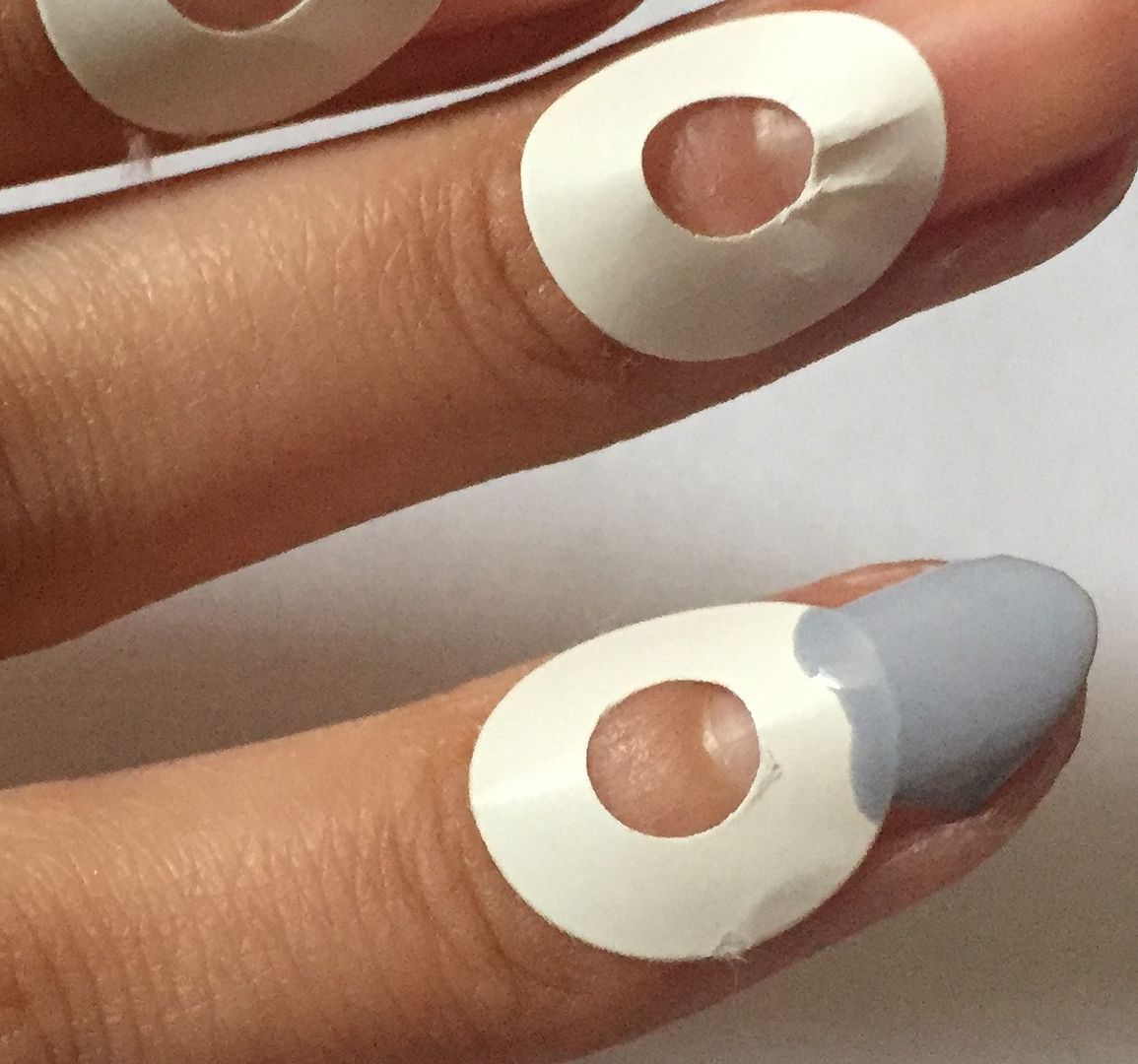 Don't worry if your curved line isn't neat or has smudged, this can easily be rectified with a brush & acetone.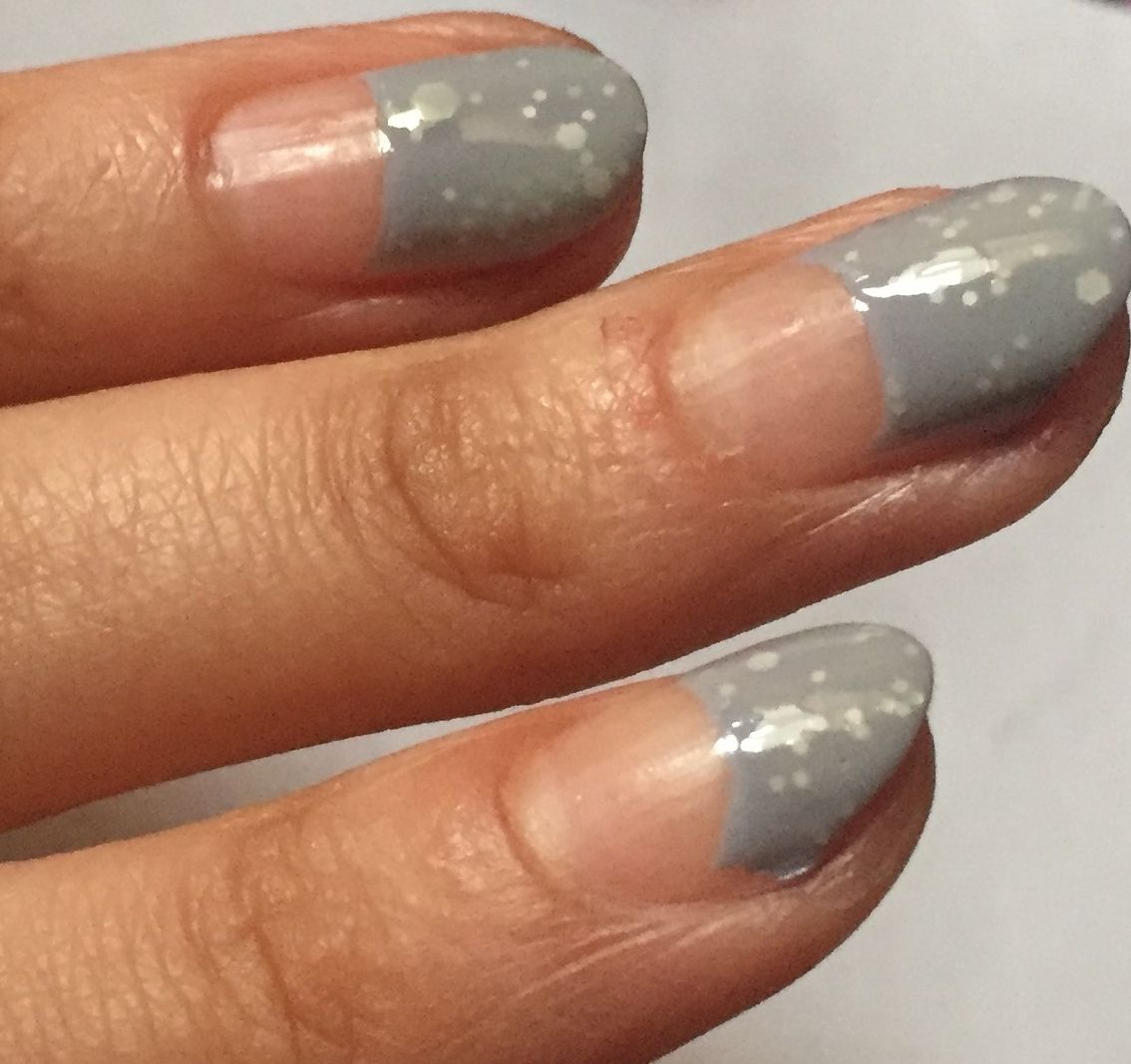 Next I applied a coat of Taras Talons Cloudy Skies, a lovely indie polish of delicate grey including pretty white hexagonal glitters which nicely mixed up the lilac to a soft grey I was satisfied with!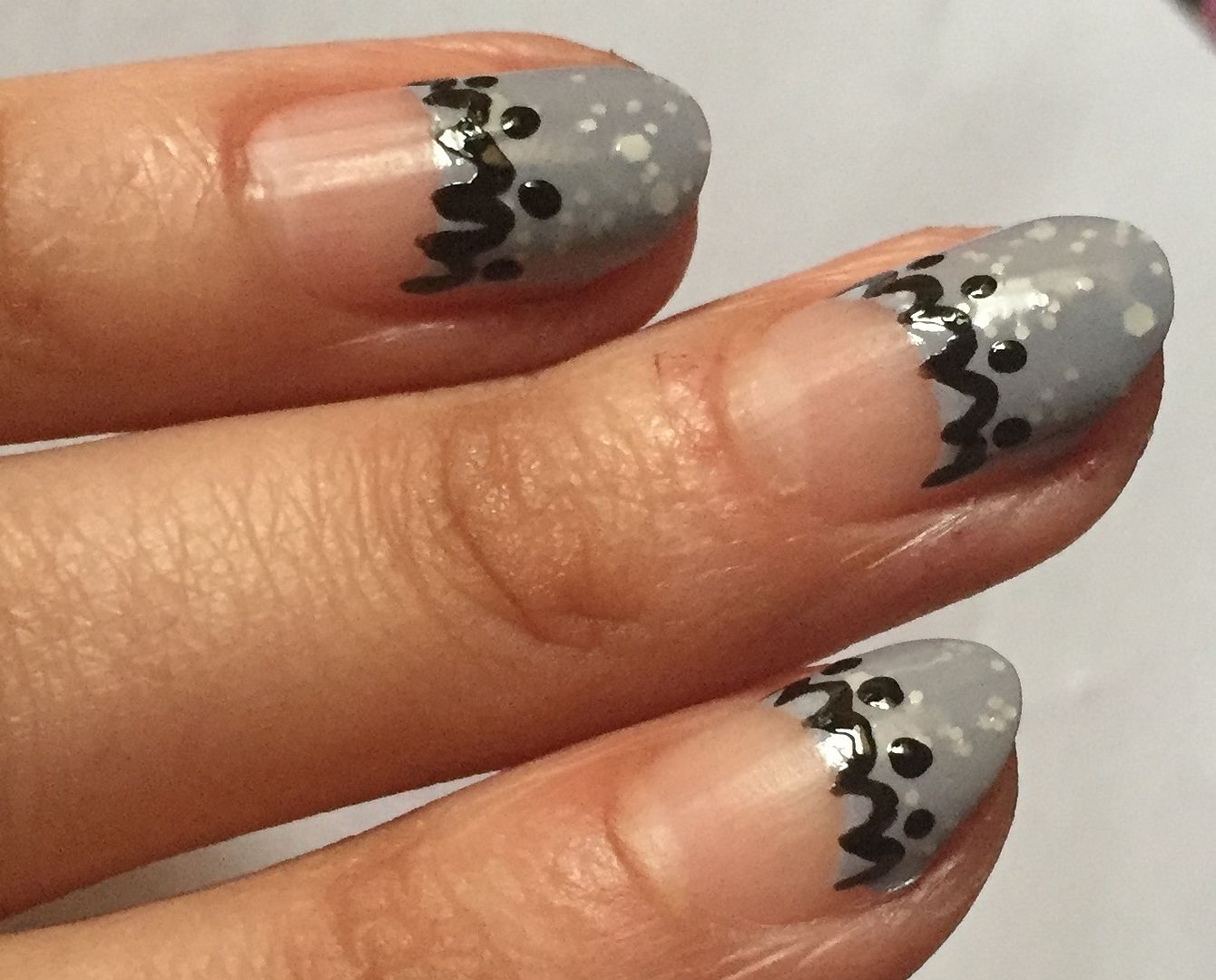 Then for the black nail art detail, simply grab a nail art pen or polish & brush, & apply small curves along the negative space edge of the grey, also adding some black dots.
I had to add me some sparkle of some sort so I applied a fine line of Colour Club Holo glitter underneath the black design along the curved edge
For a final touch I placed a pretty black rhinestone in the centre of the negative space before finishing it all with topcoat!
Hope you liked this grey & glitter manicure! Thanks as always for reading dolls!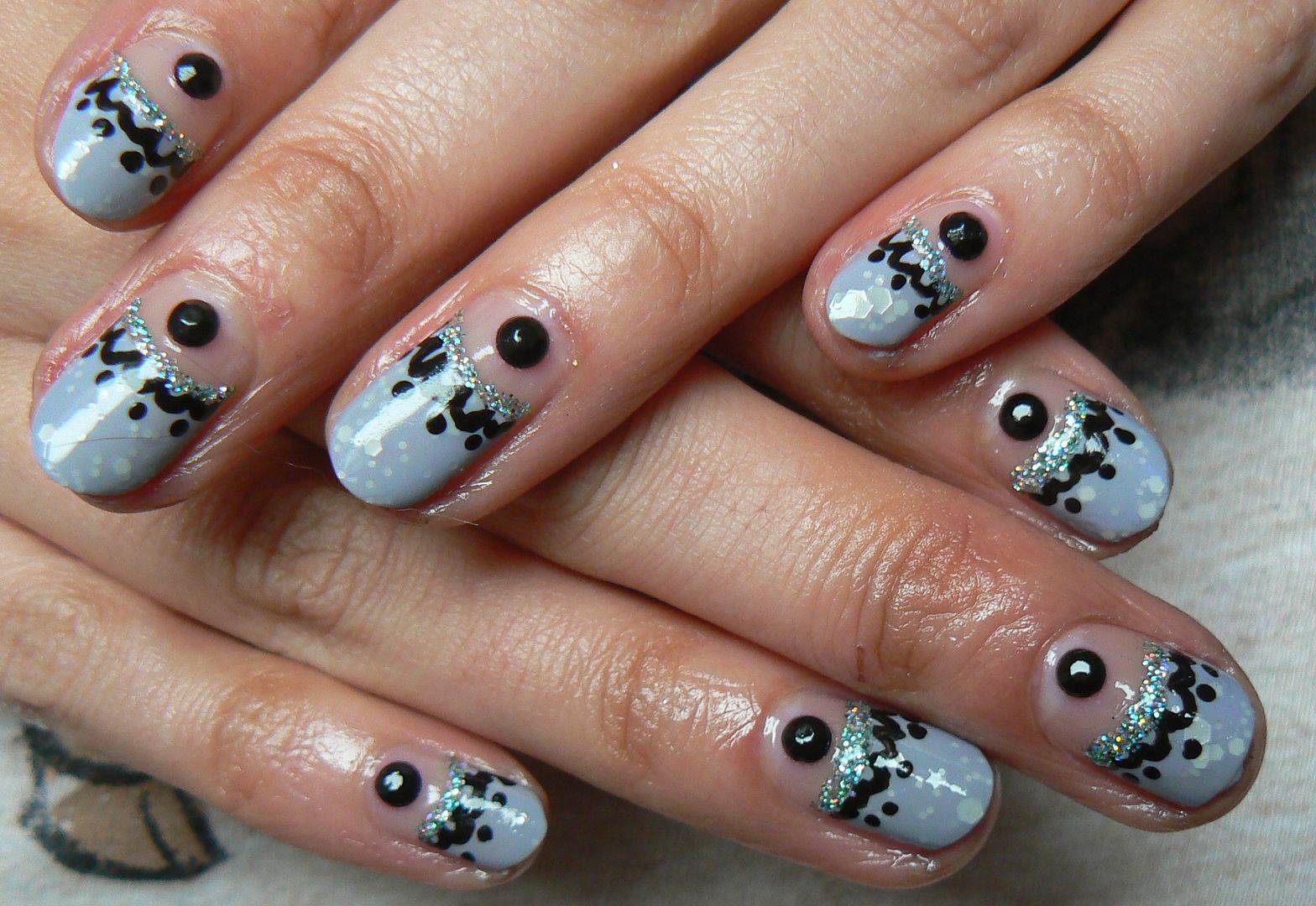 Lotsa love to ya!