Hello there lovely readers!
I'm always on the lookout for intriguing & innovative new ways to jazz up my nails & today I have such a nifty nail art product to share with you that will help do just that in the most blingy beautiful way courtesy of All That Jazz Nail Filigrees*!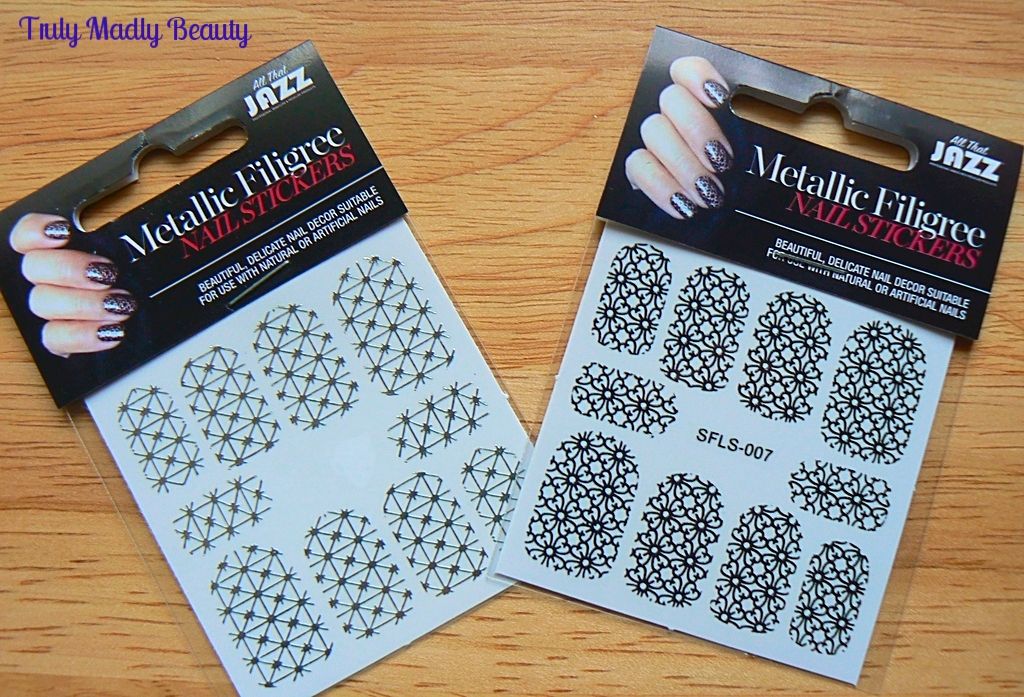 Nail filigrees are a fantastic option if nail art or nail wraps feel too complicated & time consuming. What I adore about these is not only how easy they are to use, but also the range of pretty designs that are available in a selection of gorgeous metallic finishes including white, silver, black, gold & rose gold.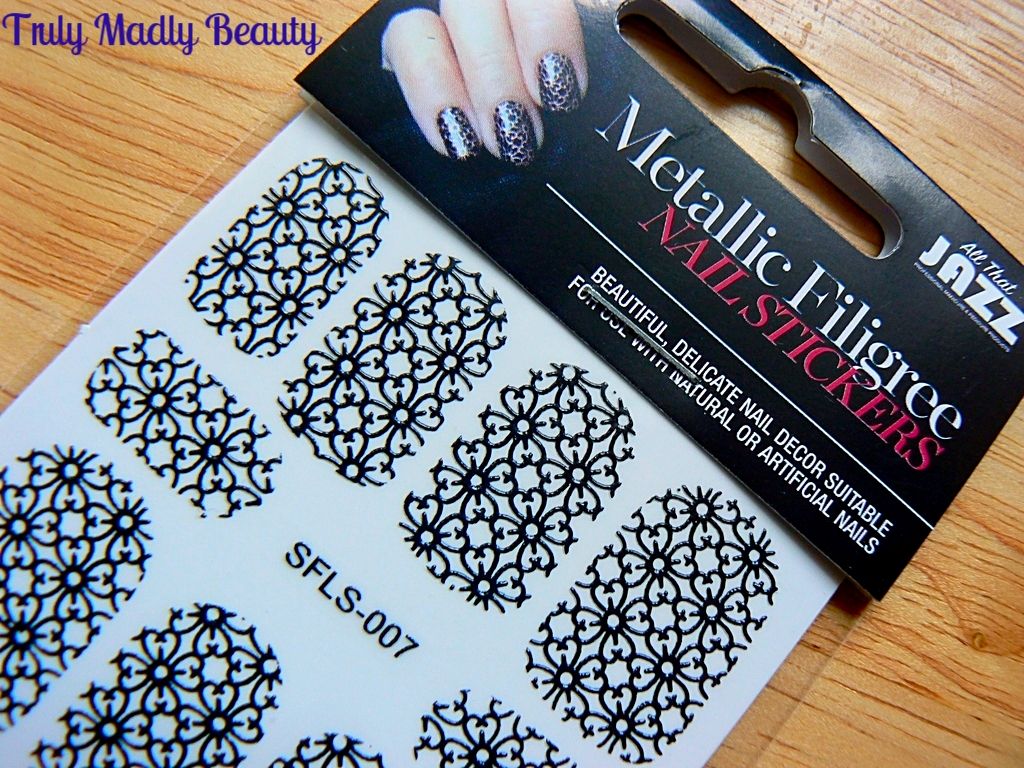 I couldn't wait to try & decided to give the silver a whirl first, the design here is the cross pattern which reminds me of star constellations! The filigrees are quite fine so require a bit of delicate care when handling.
In each pack you get a sheet of 10 filigrees, one for each nail, however my favourite way to use these is by cutting each filigree & just covering part of the nail as I've done for this mani. Not only do I love the finished effect but it'll make the nail filigrees last longer too. WIN!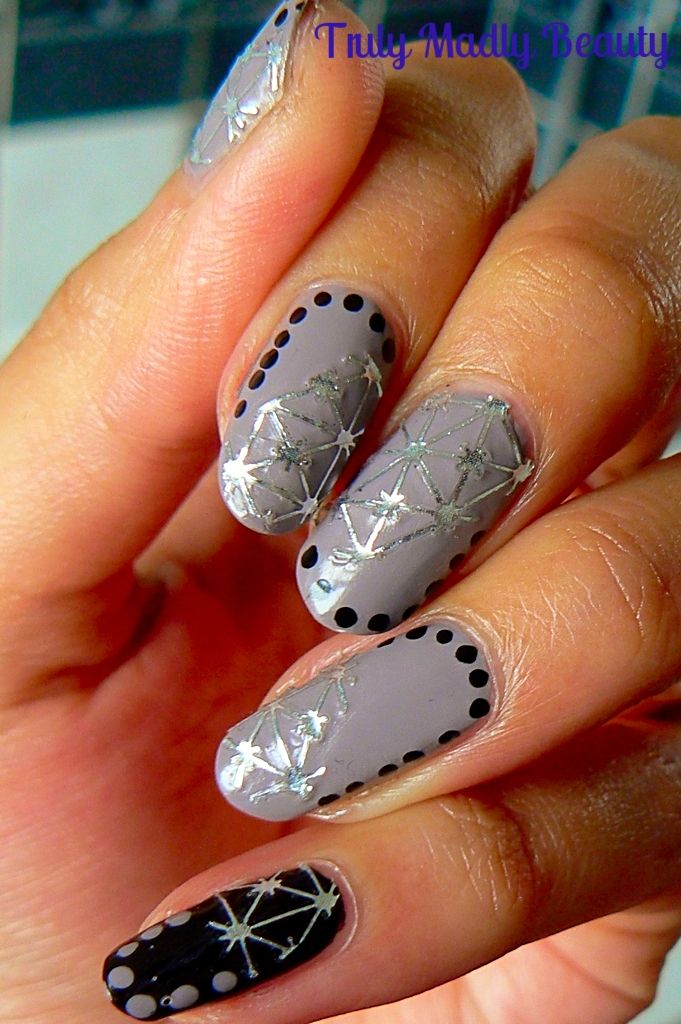 For my base shade I applied two coats of All That Jazz nail lacquer in Total Eclipse*, a lovely creamy grey. This is my first time trying All That Jazz polishes & I am mightily impressed, I can understand why they have such a large fan base. Quality formula, smooth & opaque in two coats, simply sublime! I decided to paint the pinkie in black to really bring out the silver filigree.
As mentioned, instead of using the entire filigree, what I've done is cut the filigree in half at an angle. It doesn't have to be neat, in fact the more random the cut the better it looks in my opinion!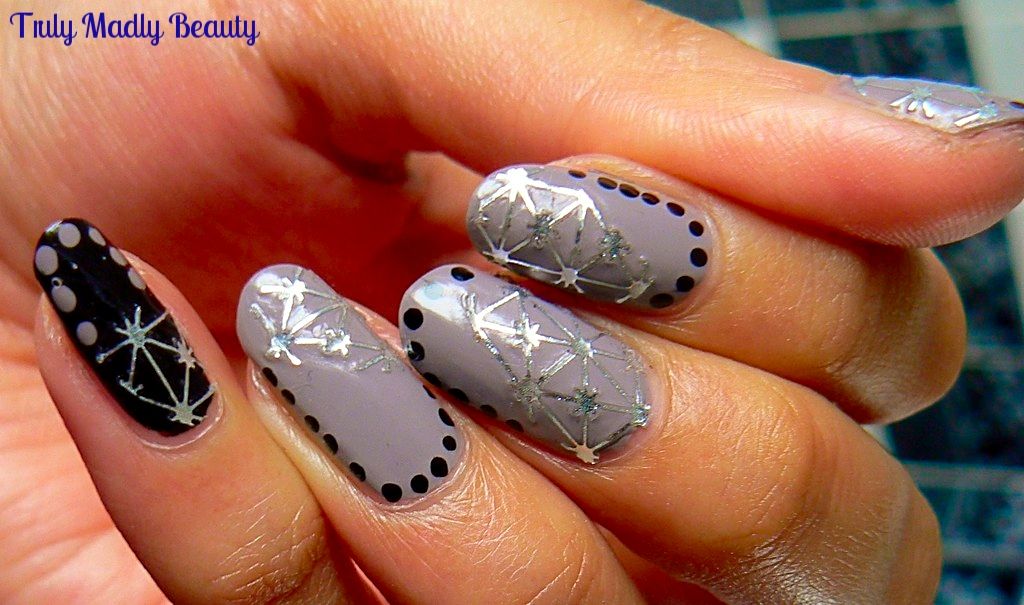 You then have 2 pieces of filigree which can be then positioned on to each nail wherever you like, using tweezers to help place them. Important note – make sure that your polish base is completely dry! A good idea can be to simply apply the filigree the next day if you don't have a speed dry topcoat.
After applying my filigree pieces, as fab & blingtastic as they look I couldn't resist adding a bit of extra detail with some black dots around the edge of the nail which was done with a dotting tool & alternated with the grey on the pinkie.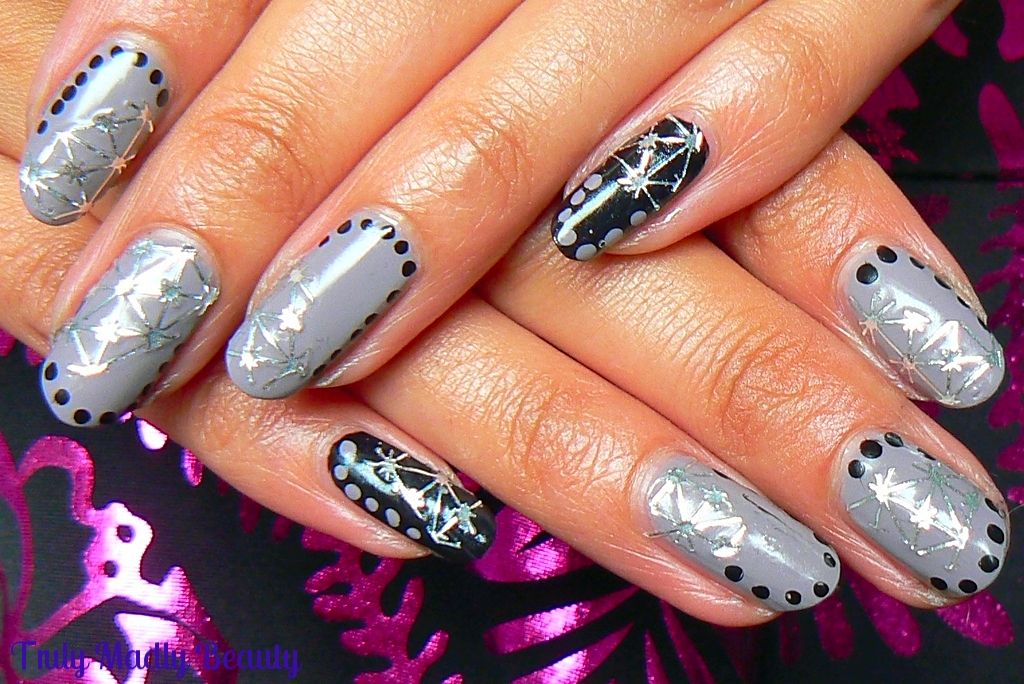 Finish with topcoat to seal & you have your gorgeous filigree armored look nails ready to rock! I'm utterly digging these so much & cannot wait to incorporate more into my mani's, you can be sure I'll be stocking up on some rose gold ones!
Thanks as always for reading!
Lotsa love to ya!
Disclaimer - * products featured were sent to me for my consideration. I am not affiliated with the brand nor paid for this post, this review has been as always my 100% honest opinion! :)