Hello there lovely readers!
I hope you're all enjoying the bank holiday weekend? Managed to persuade papa bear to dig out & dust off the old barbie yesterday for a satisfying feast that didn't disappoint, so its finally starting to feel like summer at last! As I'll be away for a while I'm making the most of the extra days break by rolling out a post in between last minute packing for NYC on Wednesday :)
Anyhoos on to today's polish treat for you, there's nothing I find more satisfying than discovering a perfect nude polish & one of the new Garden Party shades from True Brit London has, for me, currently blown all others out the water.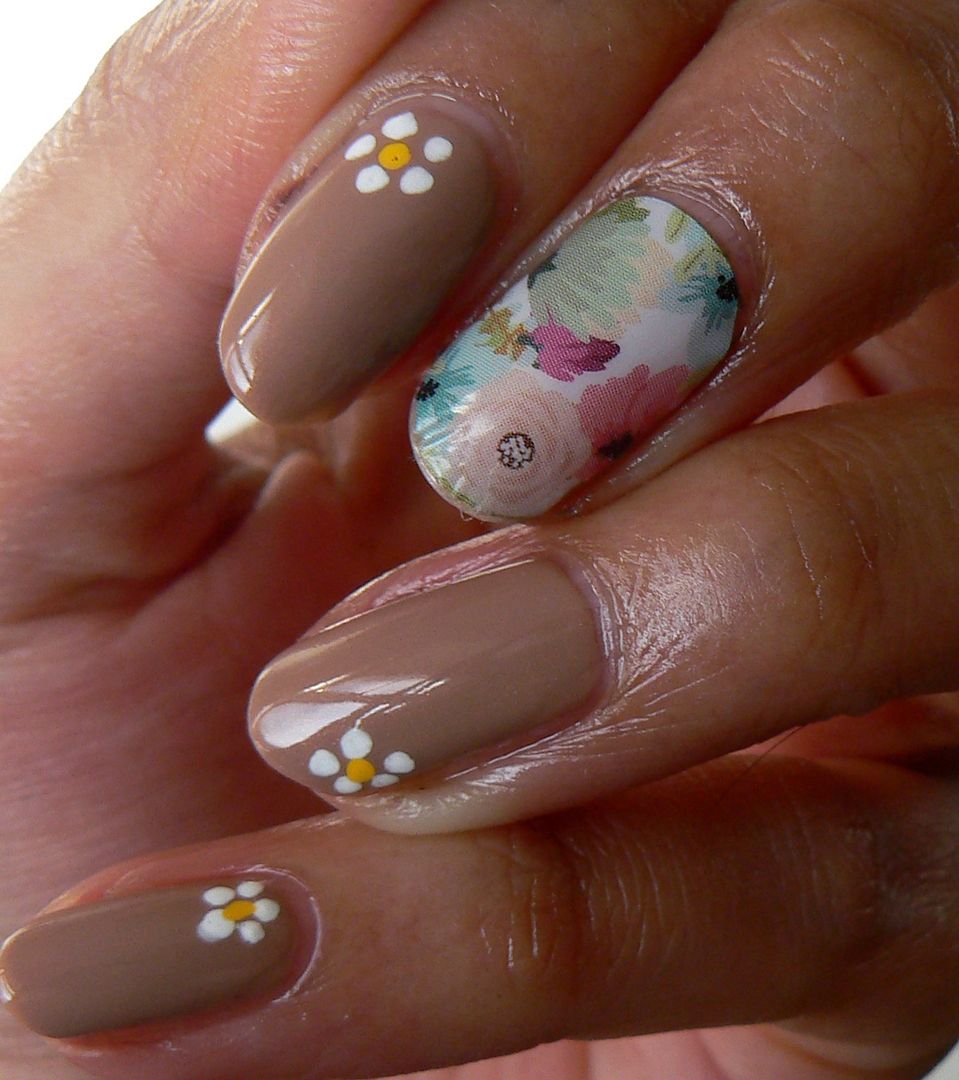 The Summer House* is a luscious creamy caramel beige nude that I think is just perfect for my skin tone & one of those shades that would suit all, I'm in love with it!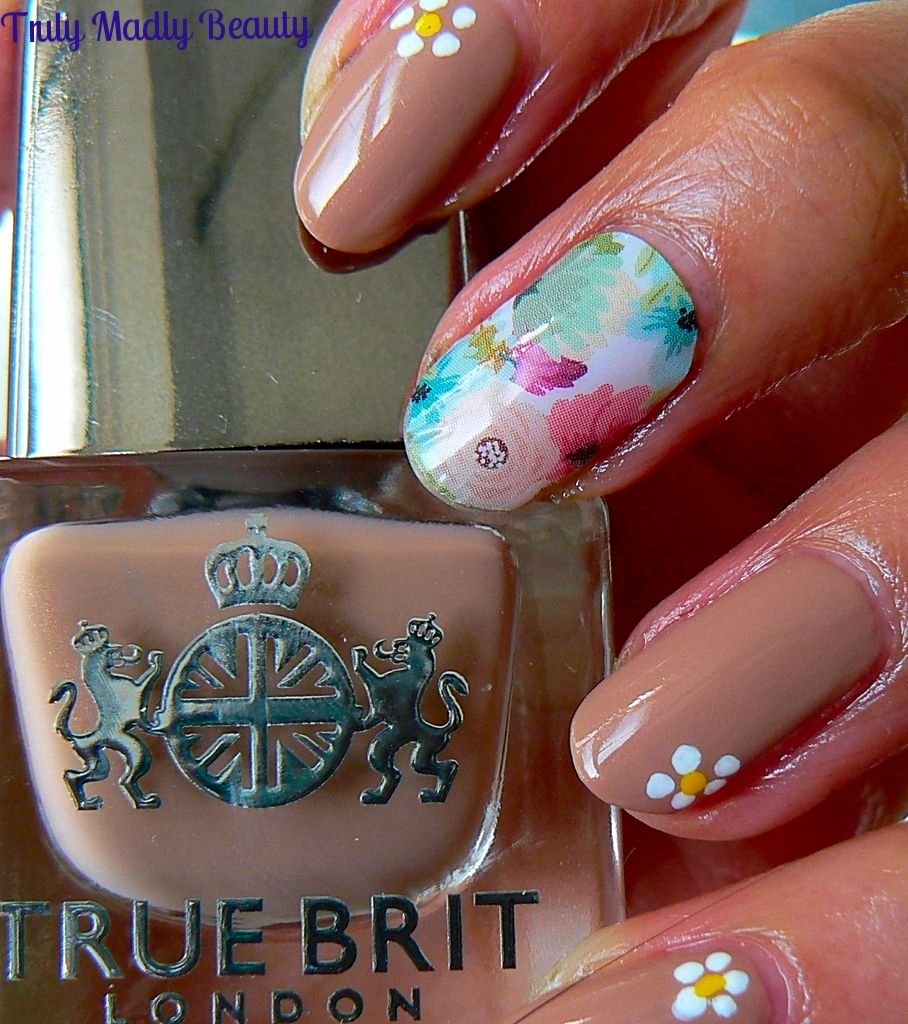 What makes this nude polish rather unique in particular is the addition of a pretty pearlescent golden shimmer running through it that also turns pink toned in certain lighting giving an almost rose gold glow, subtle yet so pretty!
This was two coats which applied beautifully, the formulation being slightly thinner than some of the previous shades I've tried.
For an added touch I added a delicate wee daisy to each nail using just a dotting tool with some white & yellow polish. You can use a bobby pin too, just apply a tiny yellow dot & surround it with 5 white dots...simples!
Going with the Summer theme I've added a pretty Jamberry accent using the Sweet Surprise nail wrap which is a gorgeous floral design. You can read all about these fabulous nail wraps that can last up to two weeks & come in over 300 designs HERE & purchase your own wraps to jazz up your manicures via my website HERE.
So yup I think its obvious that I have a lot of love for this shade & can guarantee that it will get much usage! True Brit London nail polishes can be found online for just £12.50 where you can also get 10% off your order using my code TRULY10.
Thanks as always for reading!
Lotsa love to ya!
Disclaimer - * products featured were sent to me for my consideration. I am not affiliated with the brand nor paid for this post, this review has been as always my 100% honest opinion! :)