Hey there lovely readers!
If you caught my last post, I recently added a few of the new Barry M releases to my collection including the Limited Edition Lolly Gloss Paints in Pink Candy and Purple Pop. You can see swatches of these sweet juicy jelly shades HERE.
These polishes are sheer formulas therefore perfect for a bit of nail art experimentation! You can smoosh all the jellies together to create a marbled effect, apply on top of another shade to create a whole new one, dab on to silver or white for a watercolour rainbow look, similar to what I've done HERE. I decided to do a stained glass type effect using the Lolly Gloss on top of silver & glitter & this is what I came up with...
Instead of going over the whole nail I decided to just add the pop of colour in the centre in a swirl down the nail.
For my base to really make the Lolly Paints pop I used not just silver but also a holographic glitter for extra sparkle!
To create the design I've done a simple step by step tutorial for you so you can recreate these too...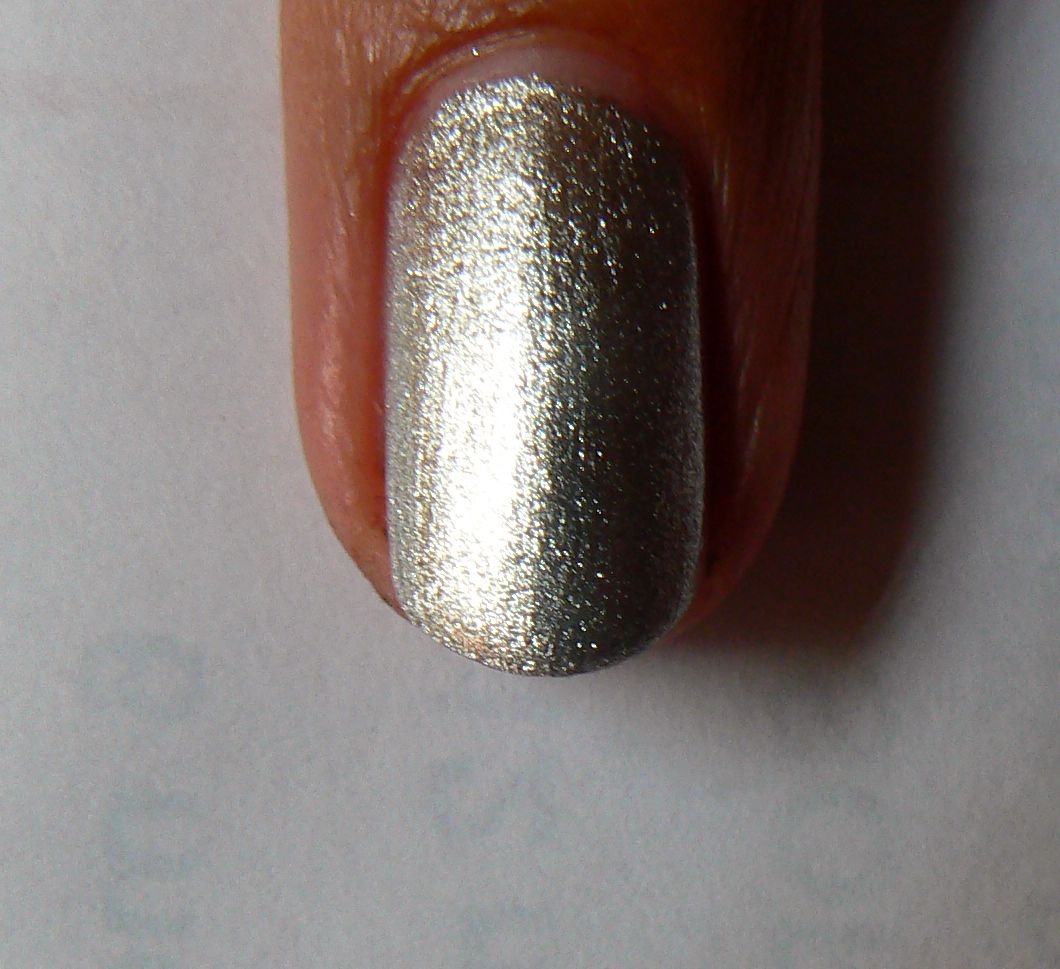 Start with your silver base, here I've applied one coat of Sonia Kashuk Smoke and Mirrors.
Next apply your holo glitter, the one I've used here is by Color Club & contains a rainbow of macroglitter that really makes the silver go disco!
This was an additional step that you can skip but being the glitter fiend that I am I couldn't resist adding on a few large hexagonal holo glitter pieces using Barry M's Hologram
Next apply the white outline of where you want your stained glass pop of colour to be, using a nail art pen or some white polish & a thin brush
Then using 2 more smaller nail art brushes as the brushes that come with the polish will be too big/thick,start applying each of the Lolly Gloss Paints, here I have Pink Candy & Purple Pop, alternating between the two until you fill in the whole shape.
Don't worry if the colours merge into each other, you kind of want that to happen to help create the effect!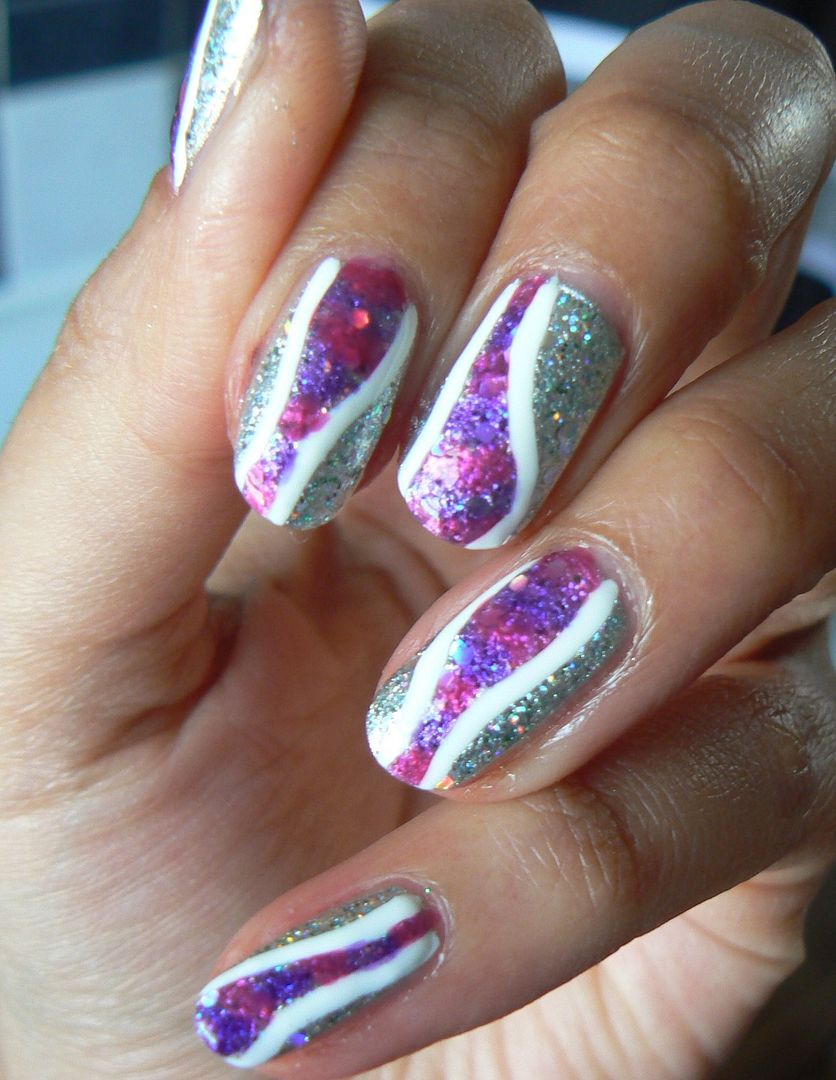 Once done, go over the white outline again, before finishing with a coat of topcoat & thats it!
Super sparkly stained glass effect nails! If there had been more shades available I would have definitely picked up more to create a multicolored rainbow finish! Hint hint Barry M... ;)
Hope you liked the design dolls, do let me know if you give these a try or have created your own designs using these or similar tinted polishes, I would love to see!
Lotsa love to ya!