Hello there lovely readers!
Being a erm somewhat "passionate" fan of the nail polish, (you'd never have guessed right?) I do confess that I own quite a few *cough* hundreds *cough*. Its very rare that I'd find myself repurchasing a polish I've already owned. However, there have been times where such an event HAS indeed occurred, with a couple of my HG 'must have polishes that I recommend every girl MUST own by hook or by crook.
One polish that has been repurchased & which I am forever raving & praising is Models Own Pink Fizz. You only have to gaze at its prettiness to understand, I've never come across another like it! A divine pale pink glitter that sparkles so beautifully not only is it a bobby dazzler but its also the most opaque glitter I've ever come across, two coats equals to full blingy beautiful coverage!
Basically...you NEED this in your life. I love digging this sparkler out time & again not just by its onesie but also with nail art which is what I've done with this pretty pink design that could not be easier to do.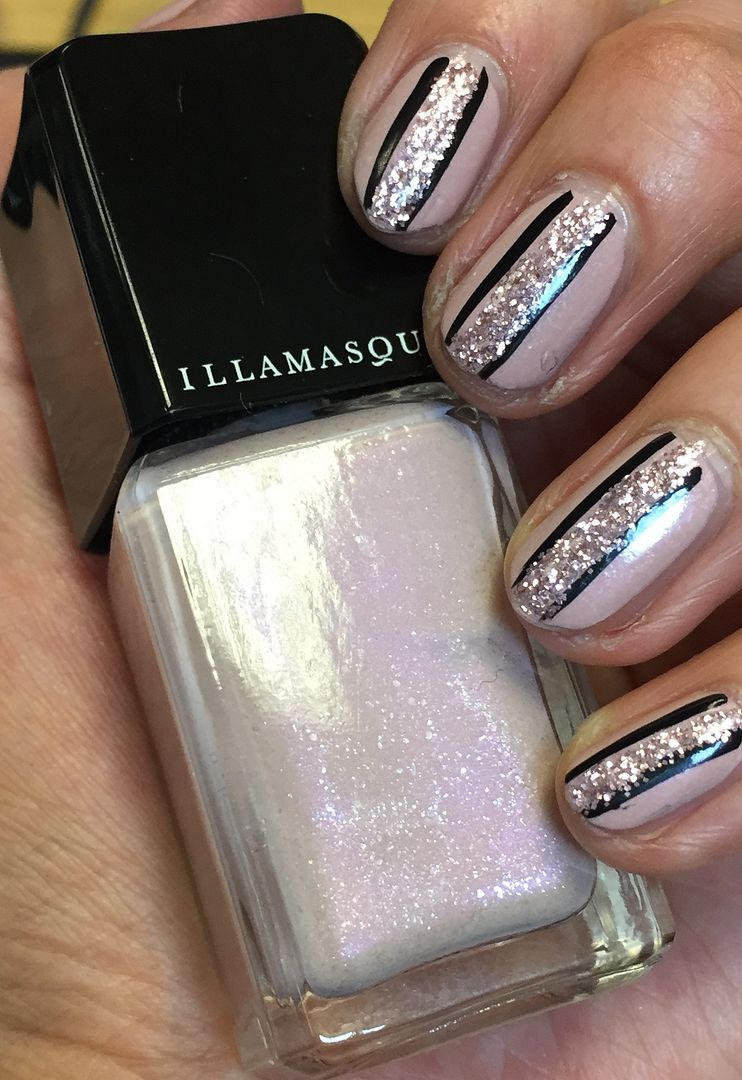 I wanted to keep with the pink theme so for my base colour I've applied two coats of Illamasqua Pink Raindrops. This is an interesting one, a creamy mauve pink with pale pink glitters suspended in the formula giving a subtle sparkle, so lovely!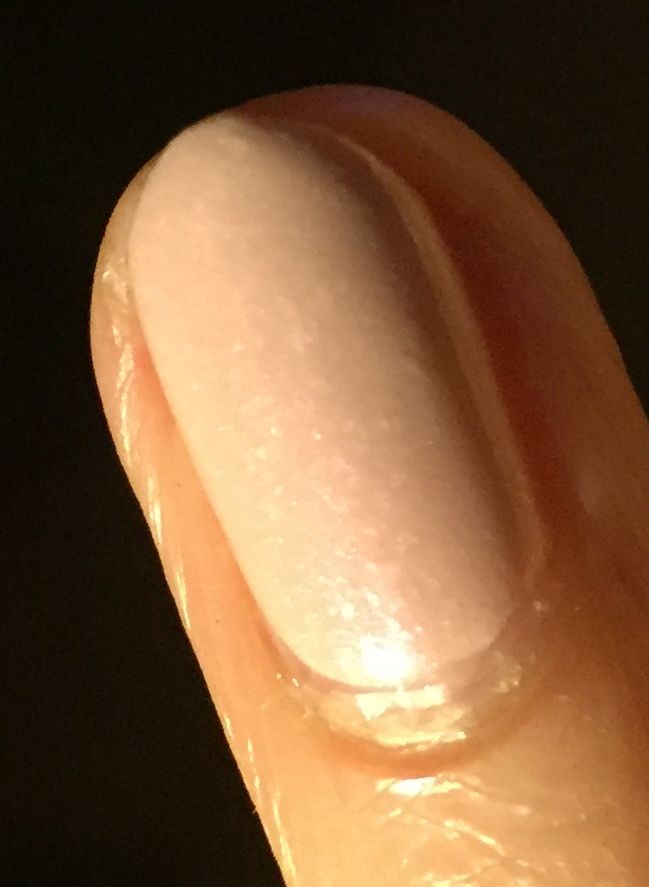 Then using a fine nail art brush & some black polish, apply two straight vertical lines down the centre of the nail next to each other, leaving a wee gap in between.
And it is this gap that you will now fill with your glorious glitter! Rather than use the polish brush which can be a bit thick for this, I instead used a finer nail art brush to apply the Pink Fizz down the centre of the nail in between the two black lines.
You can then go over the black lines once more afterwards in case some of the pink glitter went over.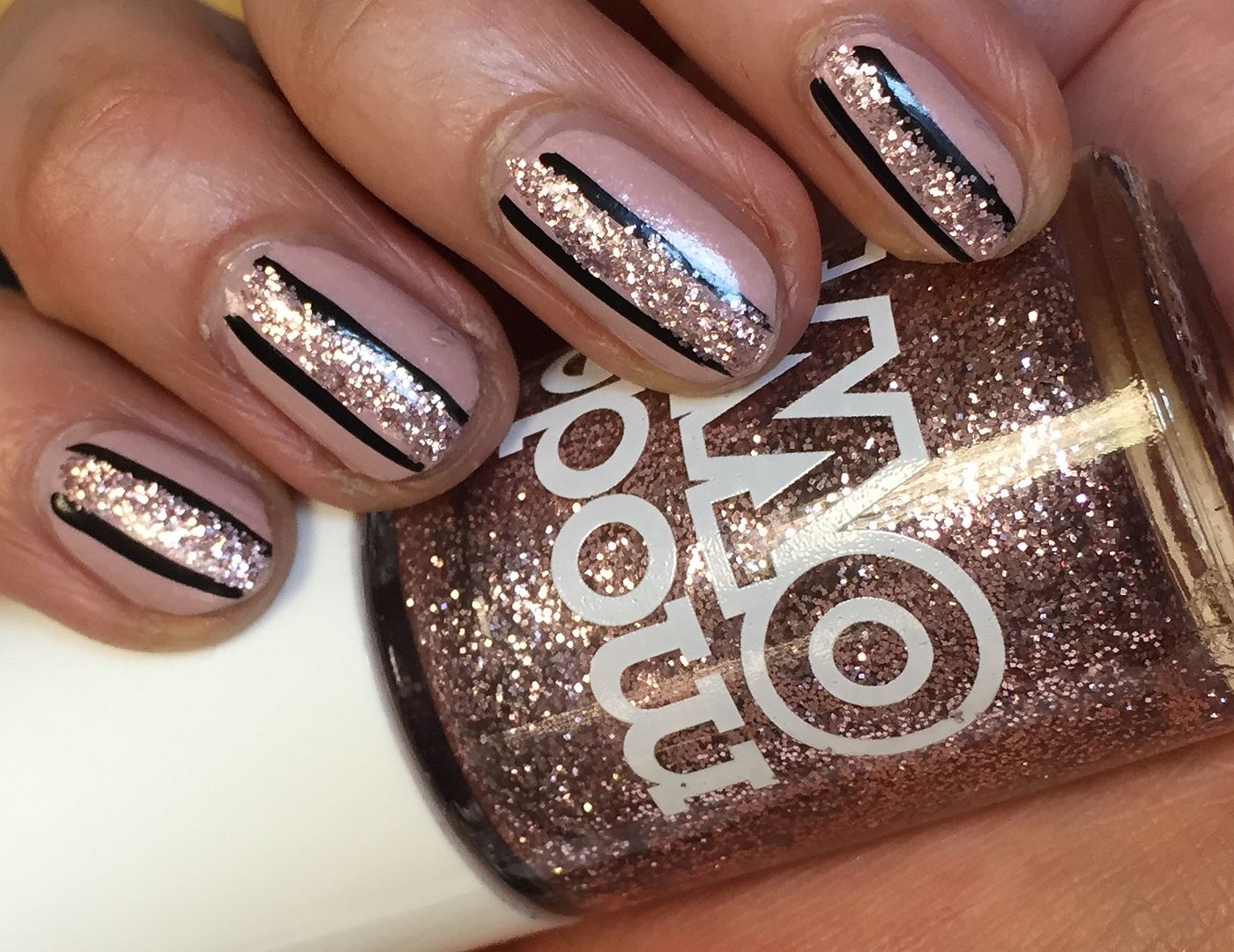 Finish with topcoat & thats it! A super easy yet pretty design with zero effort! My kinda nail art for sure ;)
Thanks as always for reading dolls! Now what are you waiting for? Go get that Pink Fizz!
Lotsa love to ya!