Hello there lovely readers!
Hope you're all well! Find myself suddenly experiencing impromptu panic attacks at the thought of packing for New York next week, can't believe how quickly its crept up! Cannot contain my excitement & joy at the thought of being in my favourite city once again. But before that one must organise! If you have any NYC holiday guides/itinerary's/blog posts then do hit me up as I would love to have some more recs! :)
Today I have another one of the lovely new True Brit London Spring/summer releases to share with you. So far you've seen Dolly Mixture, a satisfyingly sweet pink & the next one I wanted to give a test drive was the delightfully named *Tally Ho!
Tally Ho is most definitely a unique one, a burnt tan terracotta cream, I can say for certain I don't own anything like it, which for me is quite the feat!
The shade is warm enough to stop it from being too harsh & orange toned which I love & the cream formula was a dream to apply in two coats.
I'm sure you're used to me enough by now to know I can't resist jazzing up my nails in my two favourite ways...glitter & Jamberry!
The glitters comes courtesy of Essie's Tassel Shaker, a super sparkly golden bar glitter topper which I've simply dabbed on to the tips as a glitter gradient
For my Jamberry touch I've used the Circus Tent wrap which not only contained similar teracotta tones but also actually reminded me of bunting...VERY British thus perfect to pair with Tally Ho. I applied the wrap on my pinkie so easily, do check out my full post on Jamberry HERE for all the details :)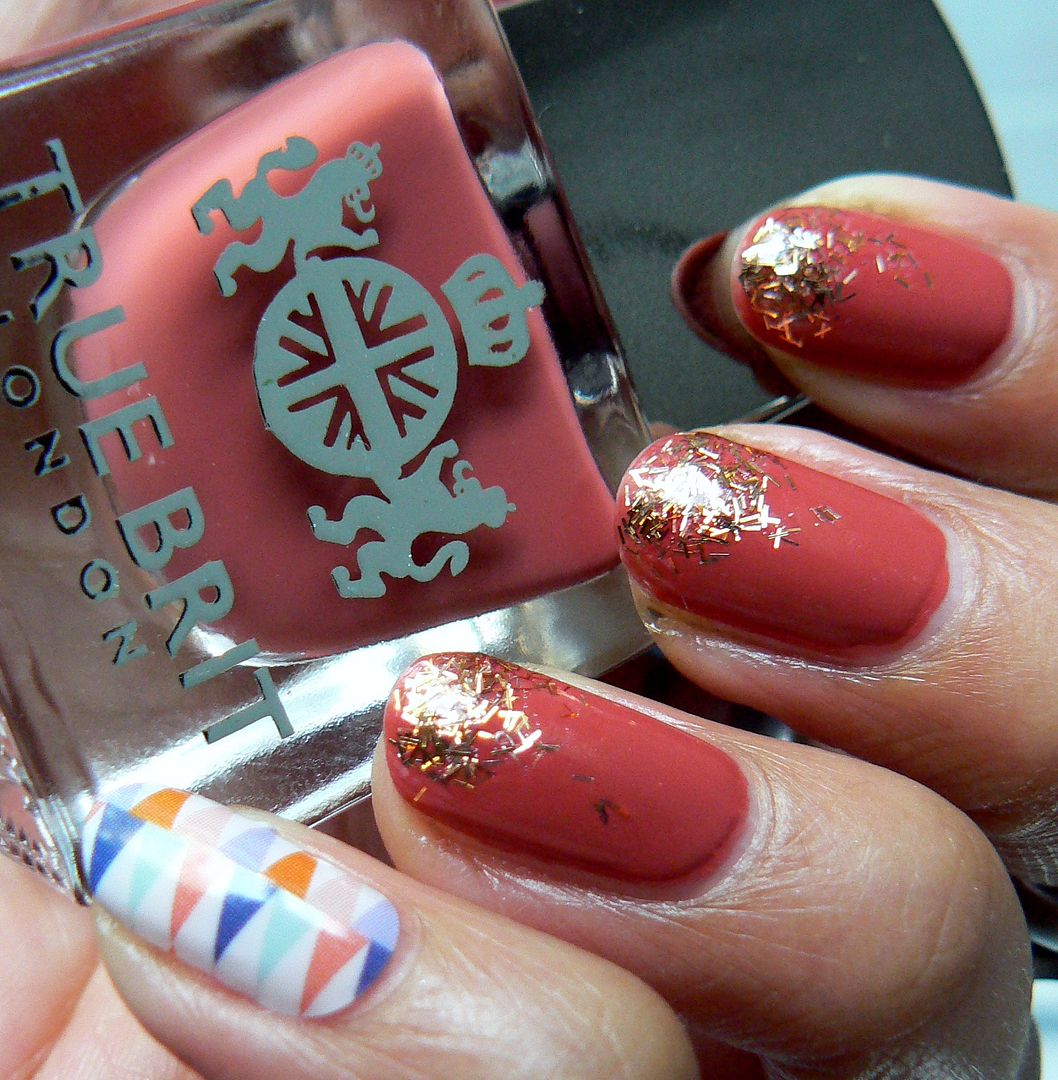 Finish with topcoat bar the little Jamberry pinkie as the wraps require no topcoat, no drying time & will last up to 2 weeks with zero chipping!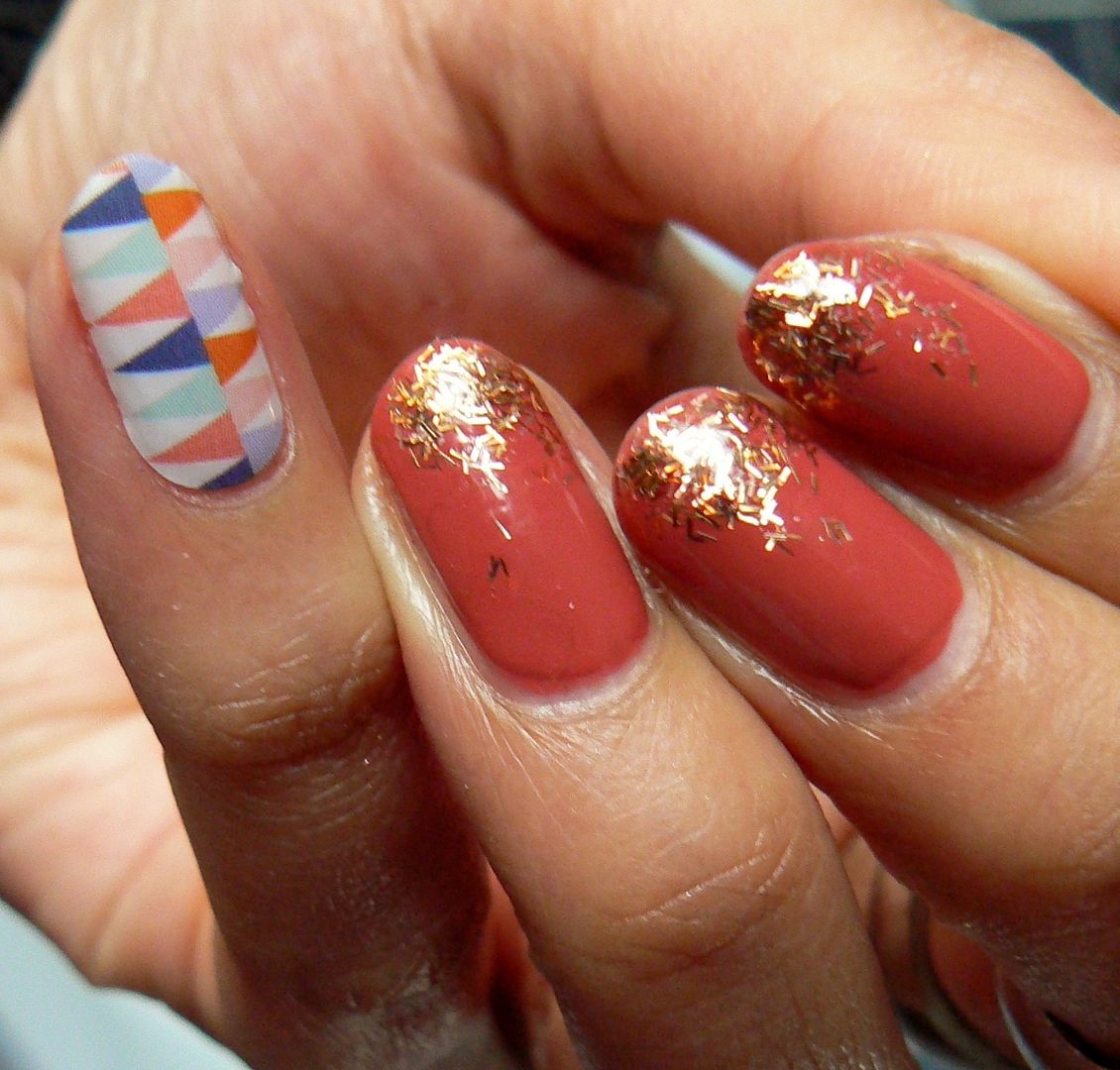 Thanks as always for reading beauts! You can find the True Brit London nail polishes online for £12.50 where you can also get 10% off your order using my code TRULY10
Lotsa lovs to ya!
Disclaimer - * products featured were sent to me for my consideration. I am not affiliated with the brand nor paid for this post, this review has been as always my 100% honest opinion! :)