Hello there my lovely readers!
Aaaah Louboutins...a name I'm sure many are familiar with & whose iconic shoes are present on most gals wish lists! I'm still yet to be fortunate enough to call a pair my own but one day...it will be. The same goes for the beautiful Louboutin nail polish with its stunning bottle, I confess its mostly for the bottle that I want it...one day you WILL be mine!
In the mean time I guess I can still get my wee fix by using the infamous red & black colours to inspire my nail art which is what I've done today with these Louboutin inspired gradient nails...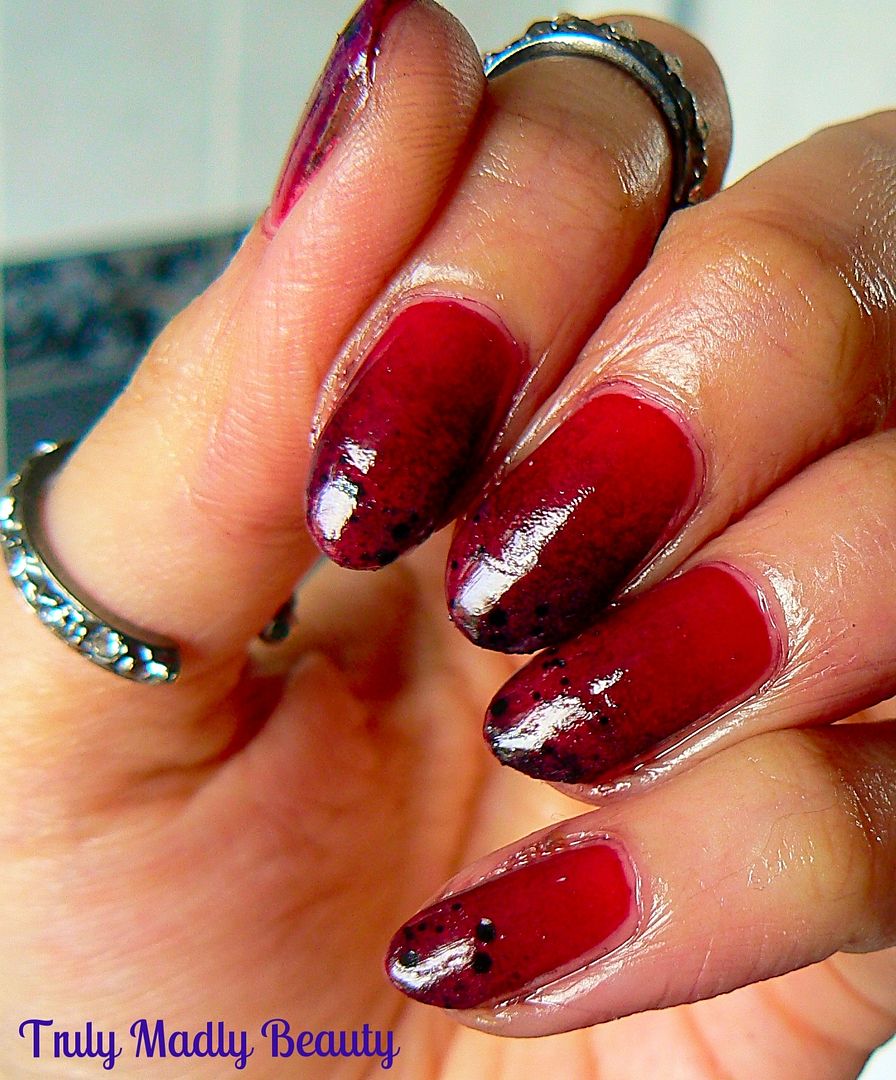 I wasn't entirely happy with how these came out if I'm honest, I'm still practicing doing gradients with darker colours which I'm finding a tad more tricky so do forgive me! This was one of those manis that looked much better at distance haha! But practice makes perfect so I'll persevere for sure :)
For my Louboutin nails I of course required a nice red & black polish, here I've used W7 Black & Bad Apple Red Delicious.
To start first apply a coat of red polish as your base to do your gradient on top of, then wait for it to completely dry.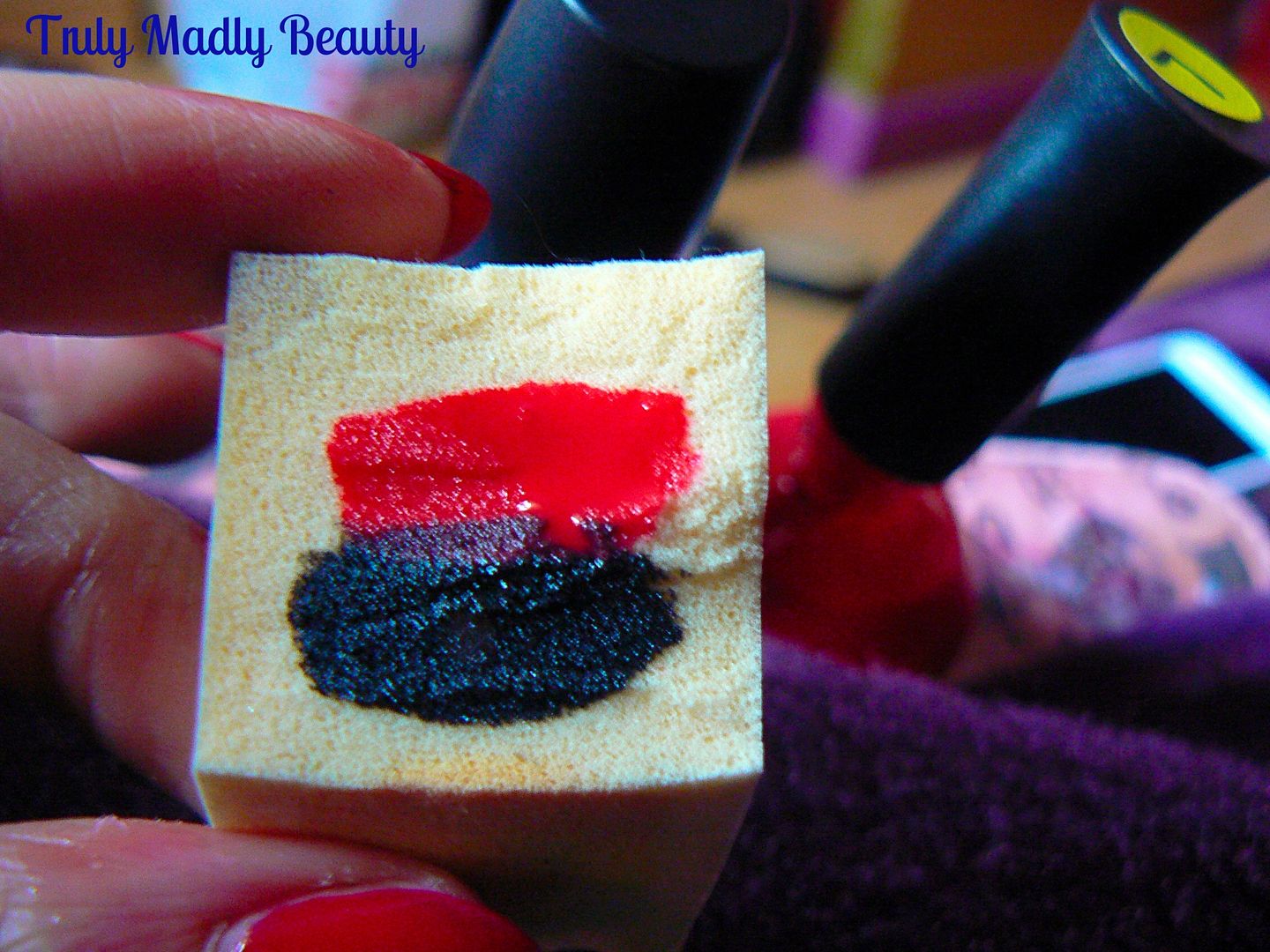 Then grab a piece of makeup sponge, I guess you can use any old sponge but I like using these. I pick up a bag from good old Poundworld.
The gradient will go from red to black so apply a stripe of each shade side by side onto your sponge, then dab onto the nail with up/down, side to side motions to create your faded gradient look.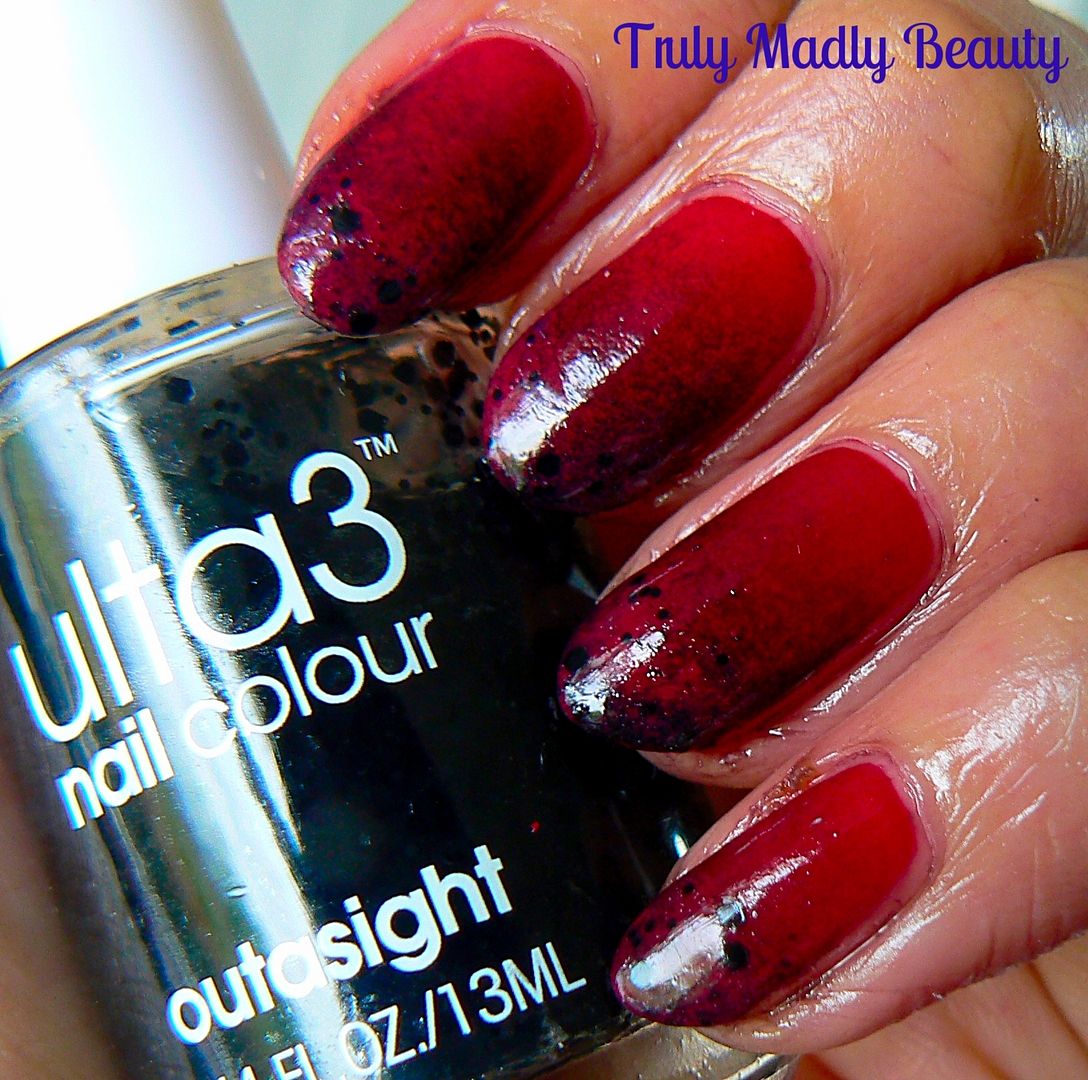 Do this a few times, adding more polish to your sponge, to get a nice opaque finish or until your happy with the effect. To finish I also dabbed a bit of Ulta3 Outasight which is a black glitter, onto the tips for an added touch.
Go over with a nice thick coat of topcoat & you're done! Now gradients can be messy, I used ZAP!, a liquid latex nail art skin protector to help with the clean up part of this manicure,which I'll be reviewing in full for you in my next post so do keep posted for that!
FYI the ring bling is Hugo Sophia :) Thanks for reading lovelies!
Lotsa love to ya!