Hello there my lovely readers!
Another afternoon tea review for you today my loves! So far I've shared with you my experiences at Claridges & The Sanderson's Mad Hatter Tea. This time sees the turn of the beautiful Palm Court Afternoon Tea, another 'must try' on the bucket list of mine & which I was able to attend with a close chum who received a "Tea Therapy" spa day experience at The Langham for her birthday & kindly took me along with her. Spa AND afternoon tea? Yup, basically my idea heaven.
Source:Google images
We started our day by arriving at the Chuan Spa within the hotel for our pamper part of the "Tea Therapy"experience & being introduced to our therapists who would be carrying out our Chuan Body Elements treatments, consisting of a full body massage & facial. We were lead to the changing rooms and lockers where robes were provided for us to change into which we did not waste any time with doing & as we still had some time before our treatments, made our way to check out the spa facilities.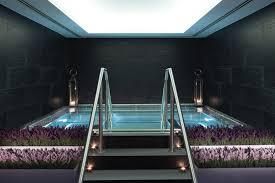 Source: Google images
Being a week day we had the place pretty much to ourselves which was an added bonus. Facilities include a swimming pool, jacuzzi & sauna, which we happily made use of before relaxing on the loungers with refreshments provided waiting for our time to have the treatments. All too soon our therapists came to collect us & lead us off to our rooms were we had the Chuan Harmony Massage & Bliss facial, both which were absolutely heavenly.
Source: Google images
I'm not a fan of deep massages, my therapist took note of this & even sent me off in to the land of nod, always a sign of a good massage in my book. Suitably pampered I rejoined my friend who also looked happily out of it to get changed & ready ourselves for part 2 of our day...the afternoon tea!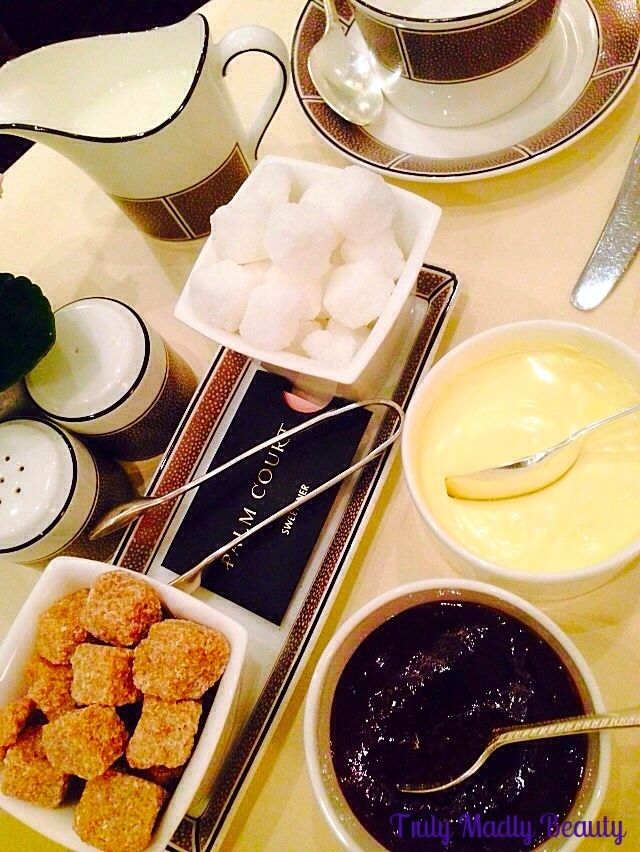 Making our way down to the elegant Palm Court dining room, we were lead through a beautifully decorated room filled with mirrors, with a pianist on one side playing soft background music, creating a calm tranquil atmosphere. Seated in cushion soft chairs our waiter then went through the teas of which there is nice selection to choose from, my friend & I decided on the Langham Special blend.
Rather like the Claridges afternoon tea, savories are served first & the selection of sandwiches at The Langham were very impressive, with unique variations using different breads & scrumptious fillings, both veg & non veg, servings which are limitless. Waiters are nearby with trays of refills ready for you & I honestly wish we could have kept on going!
Then arrived the delightful sweets & oh so pretty they were! Along with of course the obligatory scones with clotted cream & jam, the selection of pastries included pretty teapot shaped shortbread, rose mousse logs with beautifully intricate edible artwork (which matched my nails!), intriguingly flavored sponges & more. It was all just too pretty to eat...but we managed it of course ;)
The ambiance is so lovely & relaxed, throughout our time there the waiters were extremely attentive, refilling our cups, offering a change of teas if we wished & inquiring if we would like anything more. As much as we wished we could put away more we were completely full with some desserts to spare which were kindly packaged up for us to take home. Before leaving we couldn't resist taking a wee pic in front of the beautiful cherry blossom tree right outside the entrance to the Palm Court...so pretty!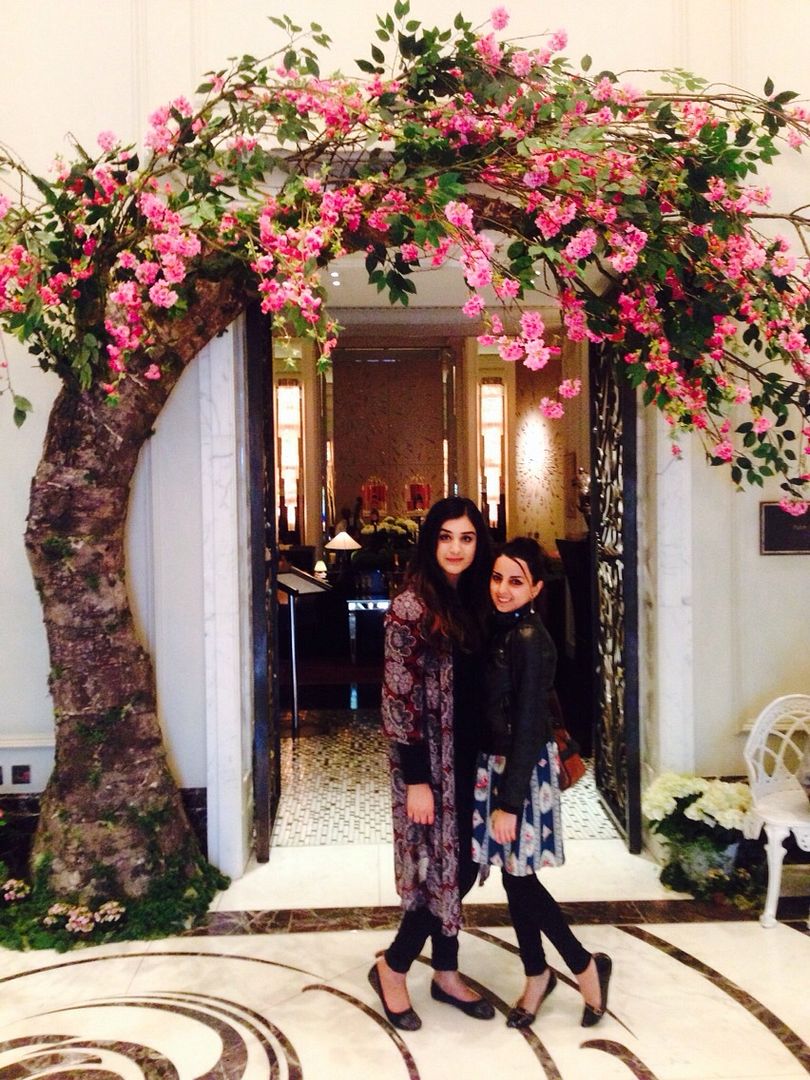 TheWedgewood Afternoon Tea at The Langham is £49 per person. If you are looking for a truly special afternoon tea experience then I highly recommend you visit the Palm Court at least once. Everything from the surroundings, to the service & of course the tea itself was faultless. We didn't want to leave!
Thanks as always for reading lovelies, till next time!