Hello there lovely readers!
So I have recently rediscovered the love for dry marbling nail art. Still feeling somewhat daunted at even the thought of attempting water marbling, I WILL man up & try it one day I'm sure, but until that day arises dry marbling on the other hand is one nail art technique I am totally on board with.
Not only is it super easy to do but the results can be so pretty as well. I love having a play around with different colours & tones to see which ones mesh well together. You can see some of my previous dry marbling manicures HERE.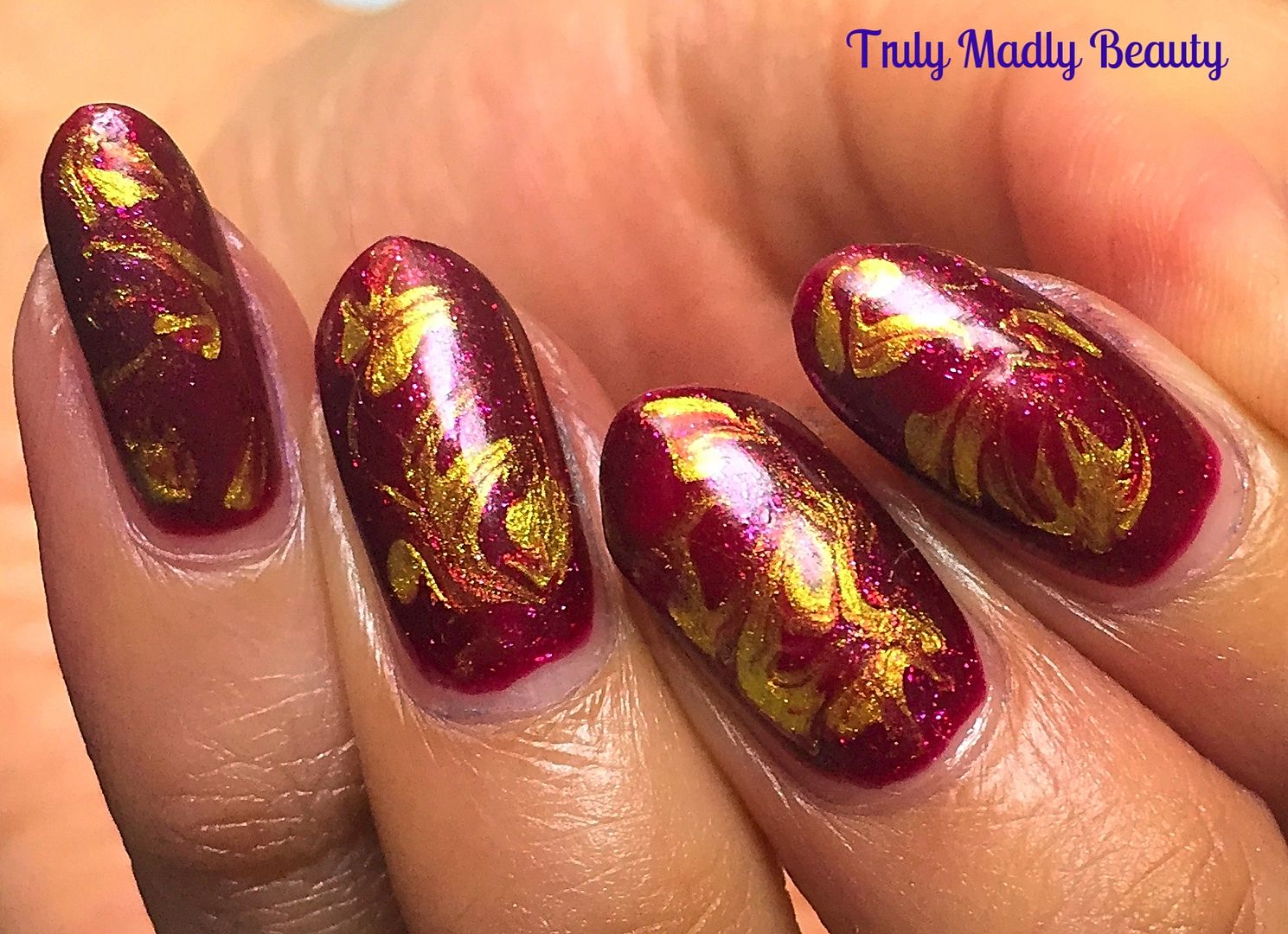 To do a dry a marble all you need is two polishes, or more if you wish to have a mixture of more colours & a tool to create the marble. This can be either a toothpick, dotting tool or brush. You can have a peek at some of my previous marble nail art posts, in particular my favourite one HERE, where I've done some more in depth step by step pictorials on how to create this effect.
I personally prefer to use a brush as it allows you a lighter hand when marbling your colours together on the nail. Whenever I've used a dotting tool or toothpick I've always found myself pressing too hard & going straight through the polish to the nail bed.
The color combo I've used in this manicure is red & gold, I absolutely love mixing these two jewel tones together as the colours really contrast & stand out so beautifully creating a fab flame like effect.
My red polish of choice is Bitten from old indie brand Cult Nails, & was part of the Behind The Closed Doors collection, a stunning raspberry red glossy shimmer. This polish is just so gorgeous, I'm an absolute sucker for these kinds of gothic-y reds & I can't wait to use it again. Apply one coat of red & then apply your second coat ready to marble!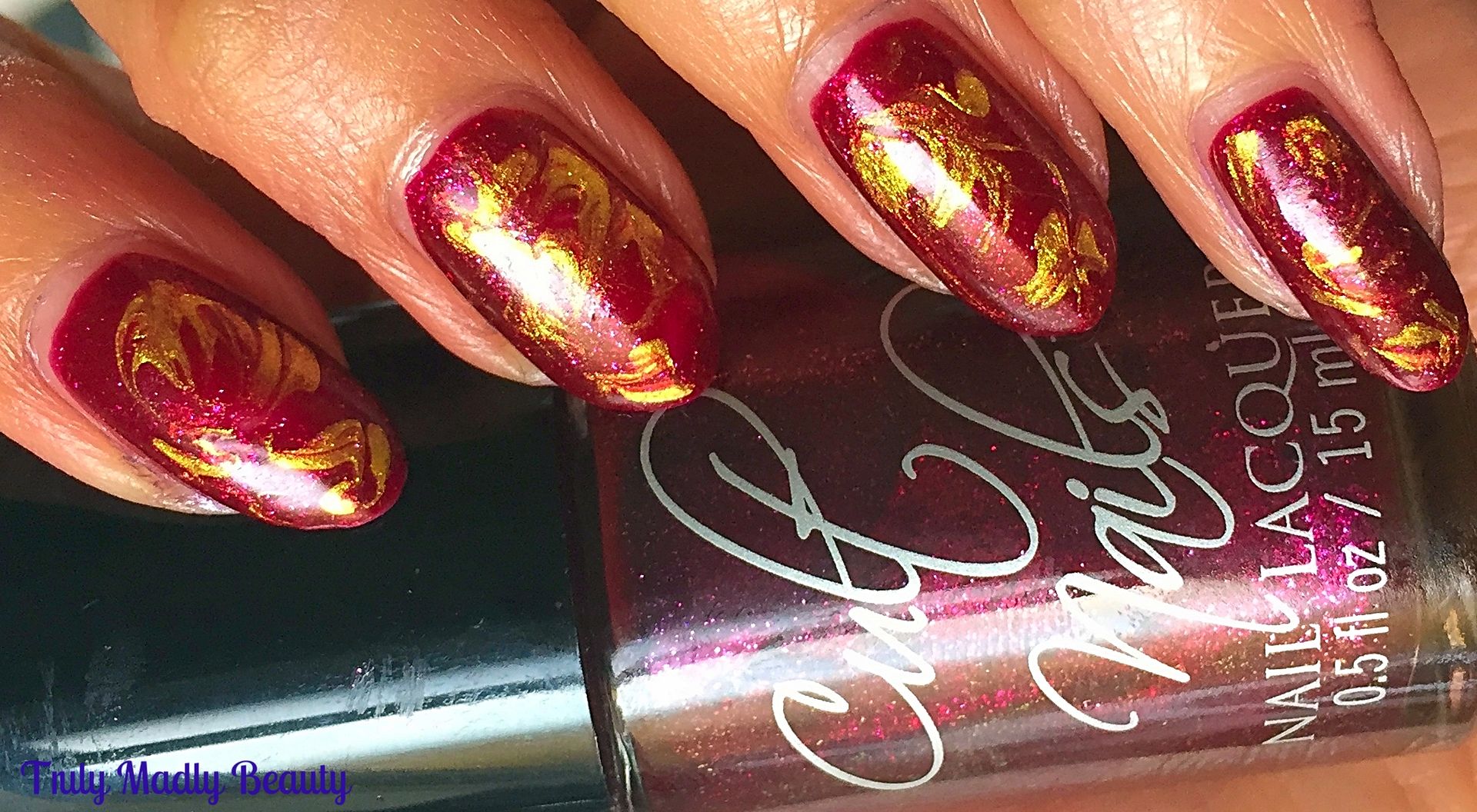 Whilst your second coat of polish is still wet, add about two drops of gold, here I've used Models Own 25 Carat Gold, & then using your brush or whichever tool you prefer, swirl the gold in to the red using light strokes, not blending too much that you lose the gold.
If you think you've applied too much gold you can always add a couple of drops of red & blend some more, careful not to overload the nail with polish though otherwise you'll end up with puddles of polish in your cuticles.
Once you are happy with the design seal with topcoat. Done! I have lots of ideas floating around for some more marble designs so keep posted. Let me know if you give it a try!
Thanks as always for reading!
Lotsa love to ya!