Hello there lovely readers!
Now this post is way overdue & I'm annoyed with myself that its taken me so long to blog about this brand, one that many I'm sure are unaware of, because basically you NEED to know about them beauts! So here's me rectifying this & you can thank me later.
I first came across Kco Cosmetics at a beauty show a while back, I'm actually talking a good few years! I stopped by the stand as I'd never heard of them & naturally the blogger in me is always intrigued with newbies in the makeup world.
It was there that I was introduced to their signature product, the Natural Glow Compact. This face powder promises an instant healthy gorgeous glow to your skin, adding warmth & covering blemishes.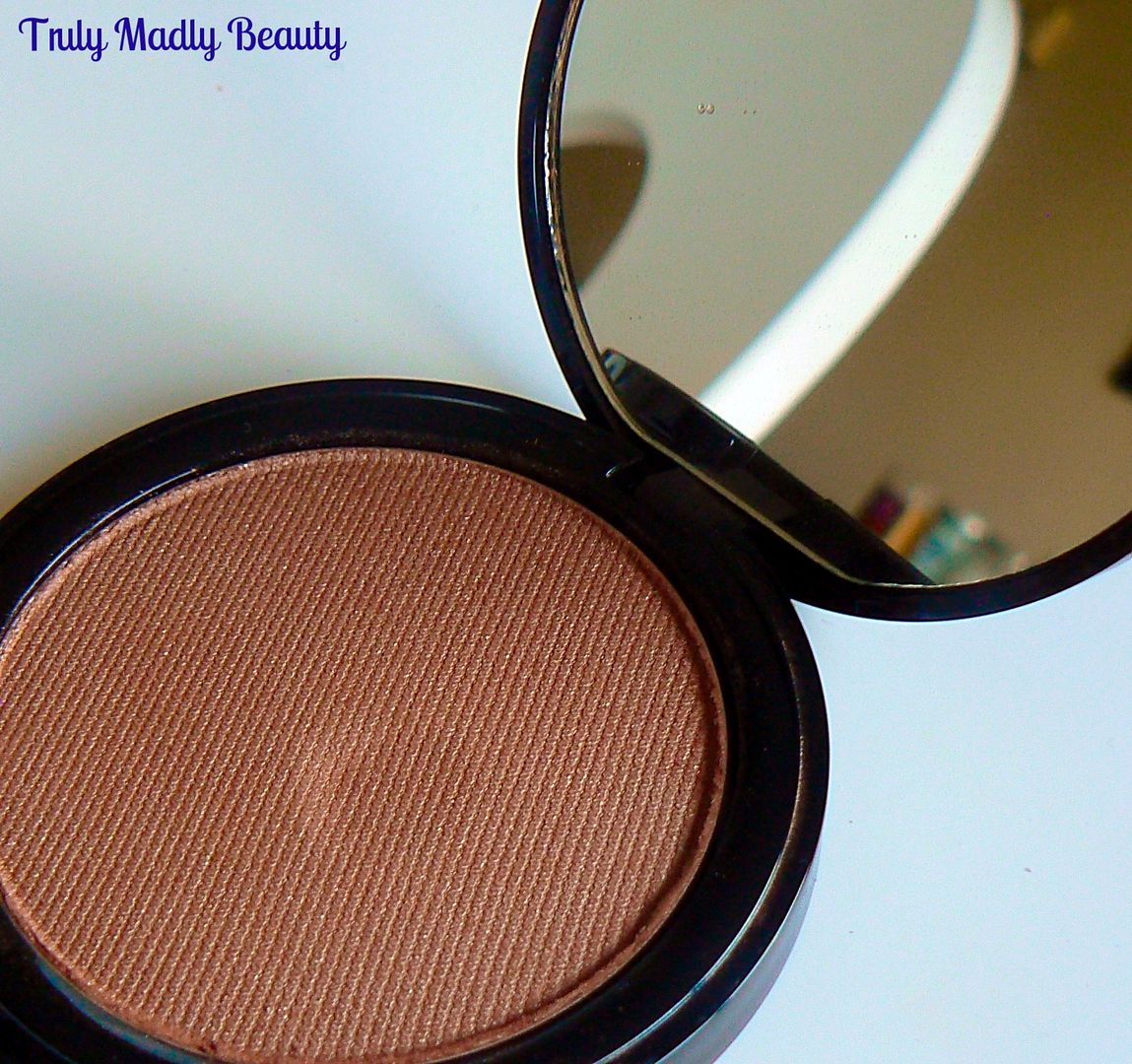 Now I confess this is where I get a teeny bit miffed with the products main concept, as you can probably see looking at my pics here, its clear that the Natural Glow is a bronzing powder of sorts mostly...to me anyway, however I've heard (& looking at some reviews too) that it can also be used as a face powder, in place of foundation as well? Perhaps that may be the case by using a lighter touch with a kabuki face brush to give an all over glow without looking like you've been tangoed.
I know for certain that this would be way too dark for me to do that & unfortunately on the website there are no swatches, which is a bit of a downside as clearly you will want to see what you are buying...hence why I've done my best to swatch for you here. There also doesn't seem to be much information on the origins of the brand either on the site, disappointing as I always love to read up on how a brand came about...hopefully they will rectify this too.
The formula of the Natural Glow Powder is amazing & what makes it now my favorite bronzer of ALL TIME. I have never come across a powder that not only blends SO perfectly on to the cheekbones, but also defines them, contouring so beautifully & leaves your makeup with the most glorious warm & healthy finish. No muddy patches here!
There is a very slight element of shimmer in the Natural Glow Powder, however this doesn't transfer on to the skin leaving you looking like a vampire out of Twilight at all! In fact, I may be in the minority here, but I've always been more fond of bronzers which have a touch of shimmer in them, Barry M Natural Dazzle was my first bronzer LOVE & still is...or 2nd love now next to the Natural Glow!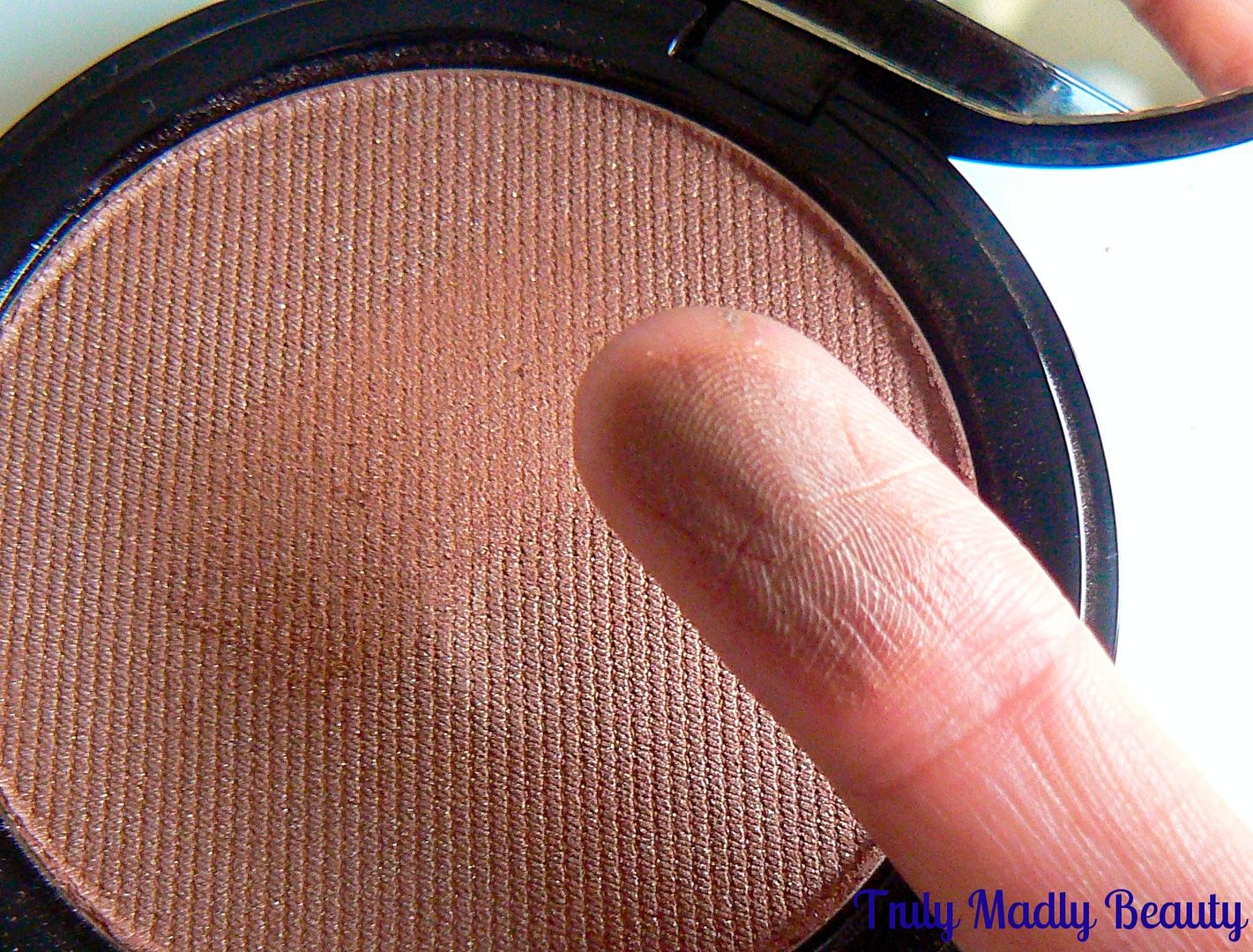 I use an angled brush to apply the powder under my cheekbones to define & add warmth, as well as along my jawline, forehead & anywhere else I want to add a touch of glow! If I use another bronzer then I always find myself reaching for this still & using my ELF contouring brush, tap along the cheekbone for added definition.
I've almost hit pan on my current compact it has gotten that much usage but the beauty of this product is that a little goes a long way, it is very pigmented & you only need to touch your brush to the pan to pick up enough product to sweep along your jawline, cheekbones etc & I've had mine for ages! But I know for certain that I will be repurchasing the Natural Glow powder till the end of time. Unfortunately though it seems the brand is only available online via their website....they NEED to expand out!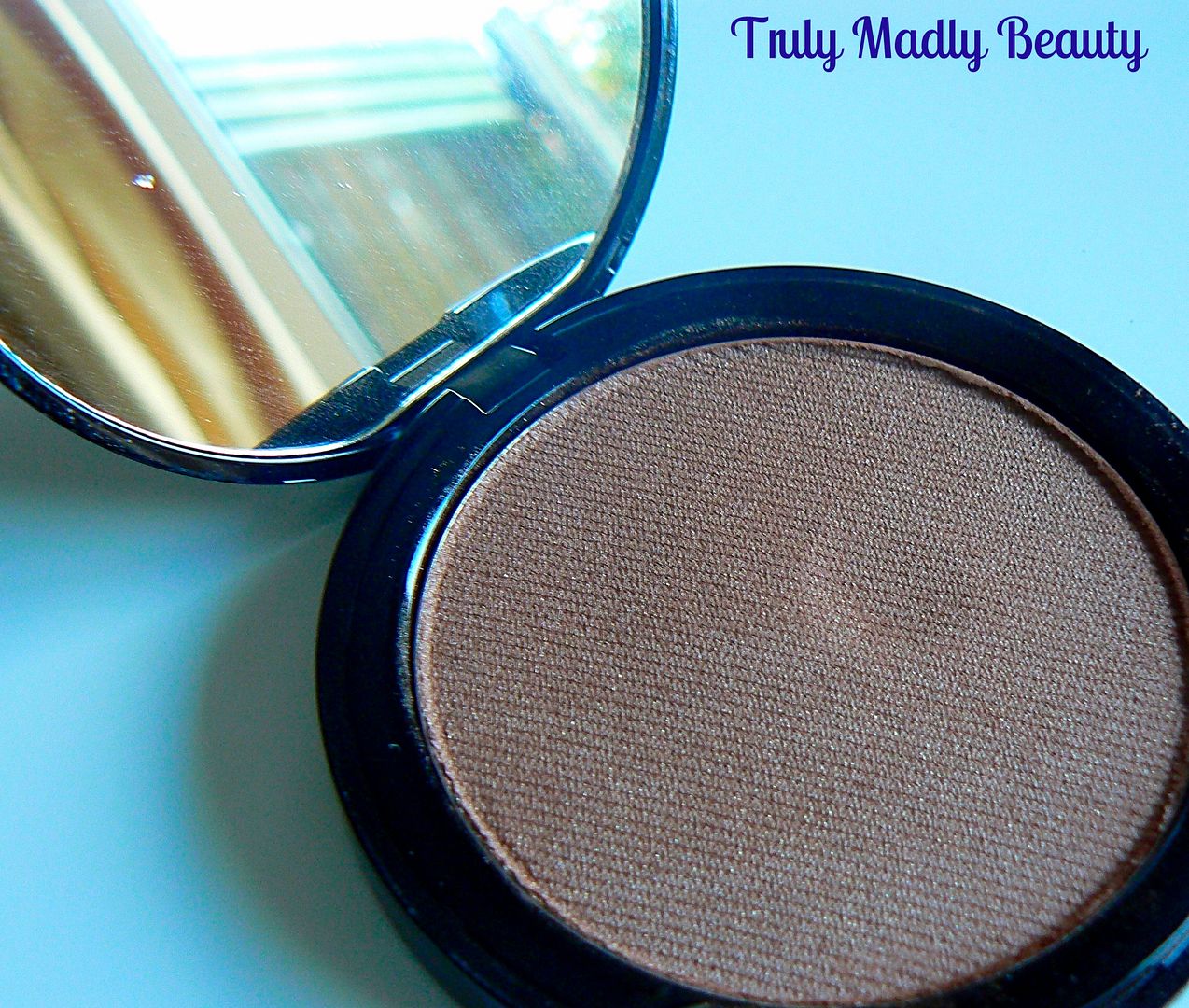 The
Natural Glow Powder
is £24.99 & worth every penny in my opinion, try it & see for yourself my beauts. I've also recently been using the Blonde Terracotta bake highlighting powder* which has....like the Natural Glow, SERIOUSLY impressed me. But seeing as I've gone on quite a bit already, I'll share the Terracotta Bakes delights with you in another post & babes...if you have a soft spot for highlighters then you will LOVE THIS, so stay tuned!
Lotsa love to ya!