Hello there lovely readers!
I was wearing a neutral manicure not too long ago as I had an event to go to & something low key was order of the day. As much as I do love a sleek & chic simple nude mani, I probably lasted about a day after said event before I was already itching to add something to it haha!
So to jazz up my nude pink manicure, which was pretty while it lasted by its onesie & came courtesy of Nails Inc Alexa Chung's collection polish in Pink Cashmere, a delicate & feminine shimmery pink, I decided to freehand on a simple vine design.
For my vines I opted to go for a dark gothic purple creme polish from brand Filthy Gorgeous in the shade Pulp.
To create your vines is super simple. Using a fine nail art brush, I first applied two swirly lines vertically down the whole nail.
Then using the same brush I just added on some teardrop like shapes for the leaves to my vines.
Still feeling like something a bit more was required I dug out one of my favourite textured polishes from Barry M in the shade Duchess which is an almost rose gold chunky glitter, so pretty! I added on a few sparkly rose gold leaves in between the purple.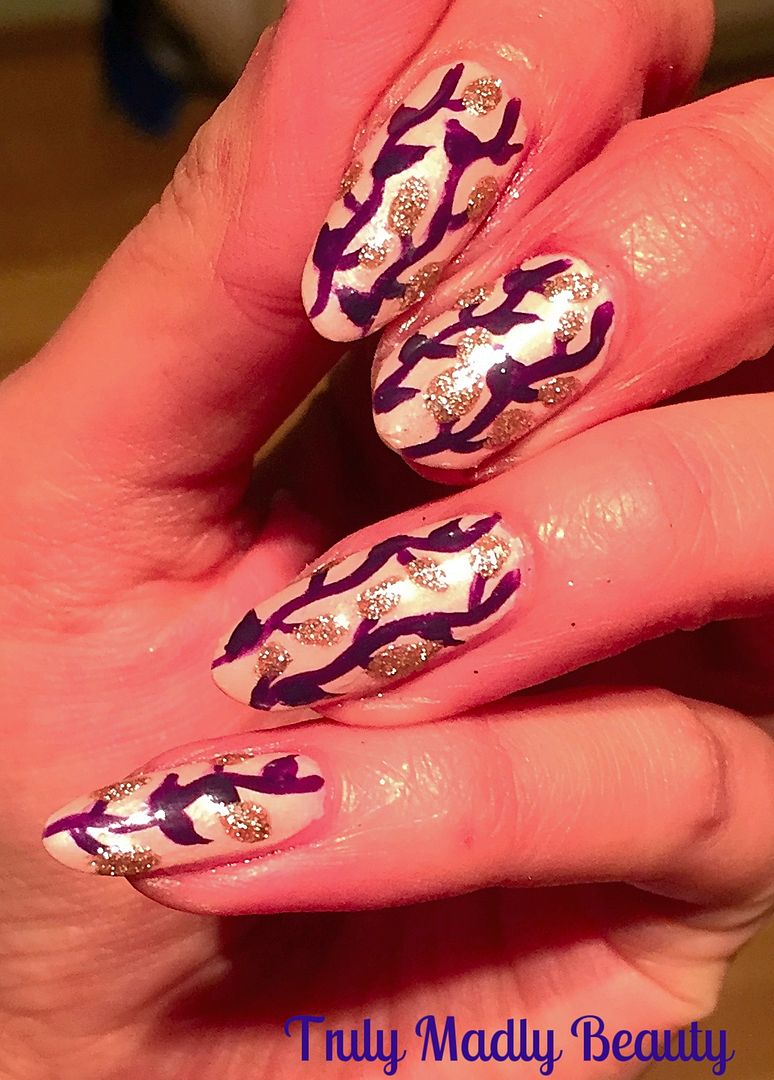 Don't forget a slick of topcoat to finish. Hope you liked this quick & easy design to jazz up a plain mani! Thanks for reading!
Lots of love to ya!