Hello there lovely readers!
It seems my blogging mojo decided to go on a wee vacation for a while there, but hopefully she's had a nice reprieve as I'm determined to get my blog back on. And just in time for my favourite month too because yes...ALL THE HALLOWEEN EVERYTHING. I can't wait to get started on throwing together some spooky Halloween manis for you because gods know I love this time of year! Have a sneak peak at some of my designs from Halloweens past HERE for some early inspo but there'll be more to come fear not! Or be feared... ;)
Before I begin on all things ghoulish I have some other bits & bobs to share with you, I've recently come across some absolute GEM beauty treats lately & am eager to share their awesomeness with you. I feel it is my duty.
Next to nails, my HG beauty product is without a doubt eyeliner, I feel naked without it & am rarely without my armour of a cat wing flick! Lately I've enjoyed mixing it up a tad with different styles & looks. There's so many fun & fab ways to jazz up your liner & one way in which to do so is incorporate some colour. Not only do I love my eyeliner but I am a sucker for all things metallic...enter at this point...Eye of Horus Liquid Metal Eyeliners*...one word....ERMAGEEERD!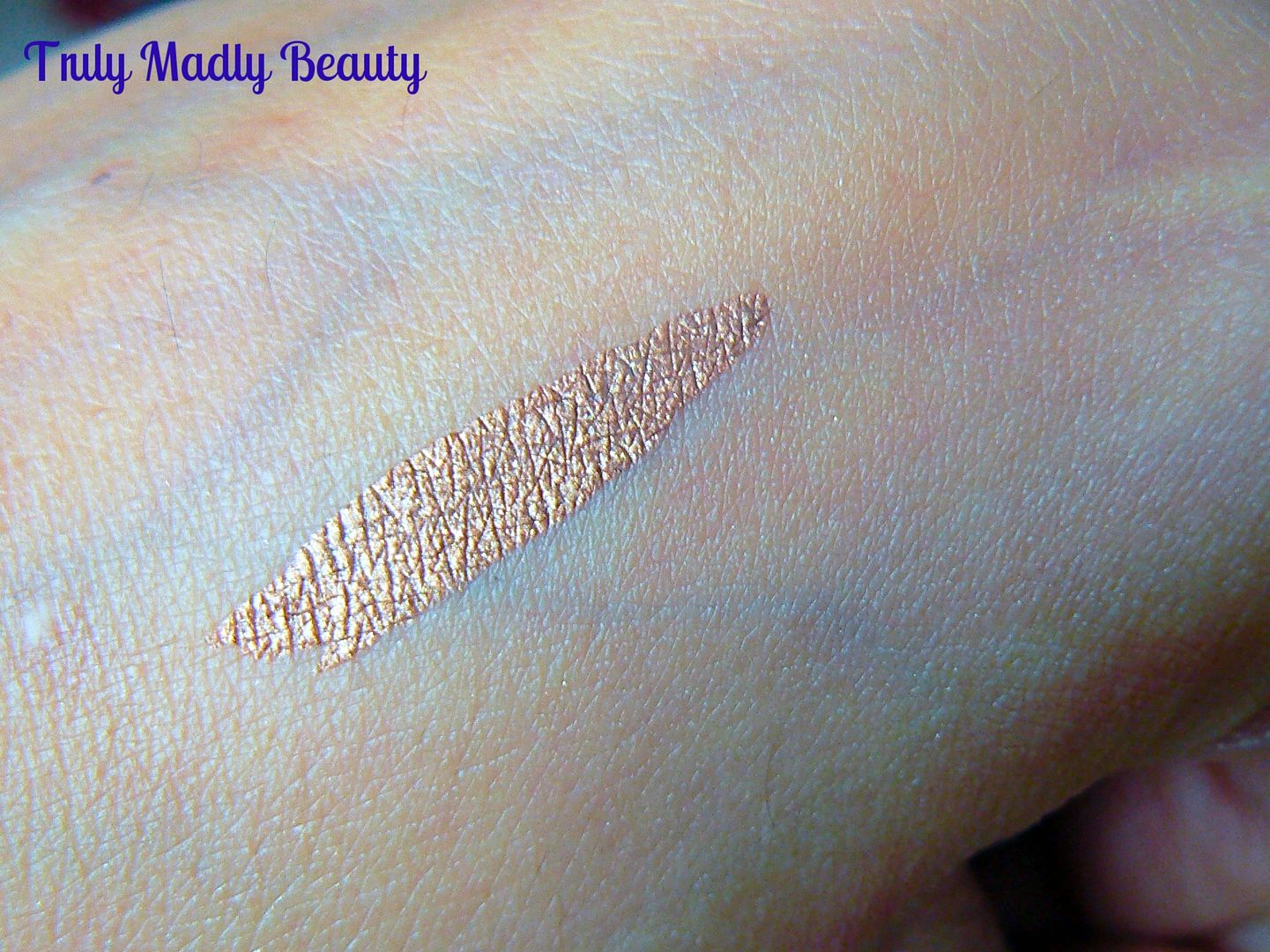 I'd heard about the brand Eye of Horus amongst the beauty grapevines but never had the opportunity to try myself, shocking really as I adore anything Egyptian themed which is clearly the inspiration behind this award winning Australian brand that is not only cruelty free but also paraben, nut & gluten free.
The Eye of Horus Liquid Metal Eyeliners come in four different shades: Alchemy Gold, Ancient Pewter, Copper Sphinx and Imperial Bronze*, which is the shade I'm sharing with you today.
I've come across many liquid eyeliners that promise a multitude of wonderful results but sadly never delivered but I am happy to tell you that the Eye of Horus Liquid Metal liners are exactly what they say on the tin...hello gorgeous, pigmented molten metal finish!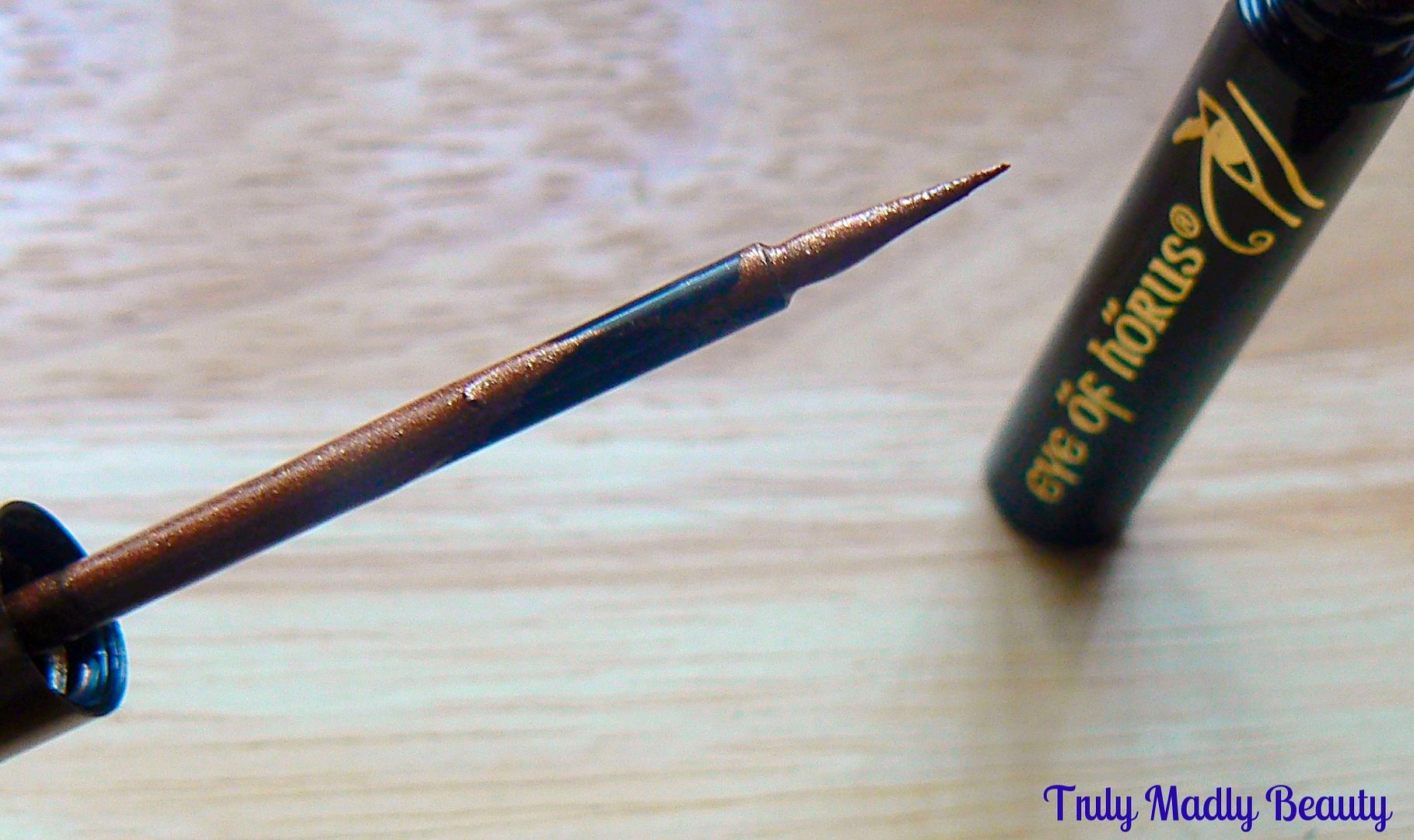 The packaging as you can see is beautifully sleek, with the brush & handle being the long coloured cap part of the liner, the length actually makes handling the brush much easier.
The nib is most important when it comes to applying eyeliner & these are not only fine pointed but sturdy as well, making applying a smooth line an absolute breeze.
The swatch here is one swipe of the liquid metal bronze goodness & I completely went into real life heart eye emoji face at the mirror like molten metallic finish...ungh just look at it *swoons*
I couldn't wait to incorporate some of this bronze goodness into a look & this is what I came up with. I decided to do a bronzed smokey eye with a double wing, using the Liquid Metal to create the extra flick as well as adding a touch of sparkle to the inner corners...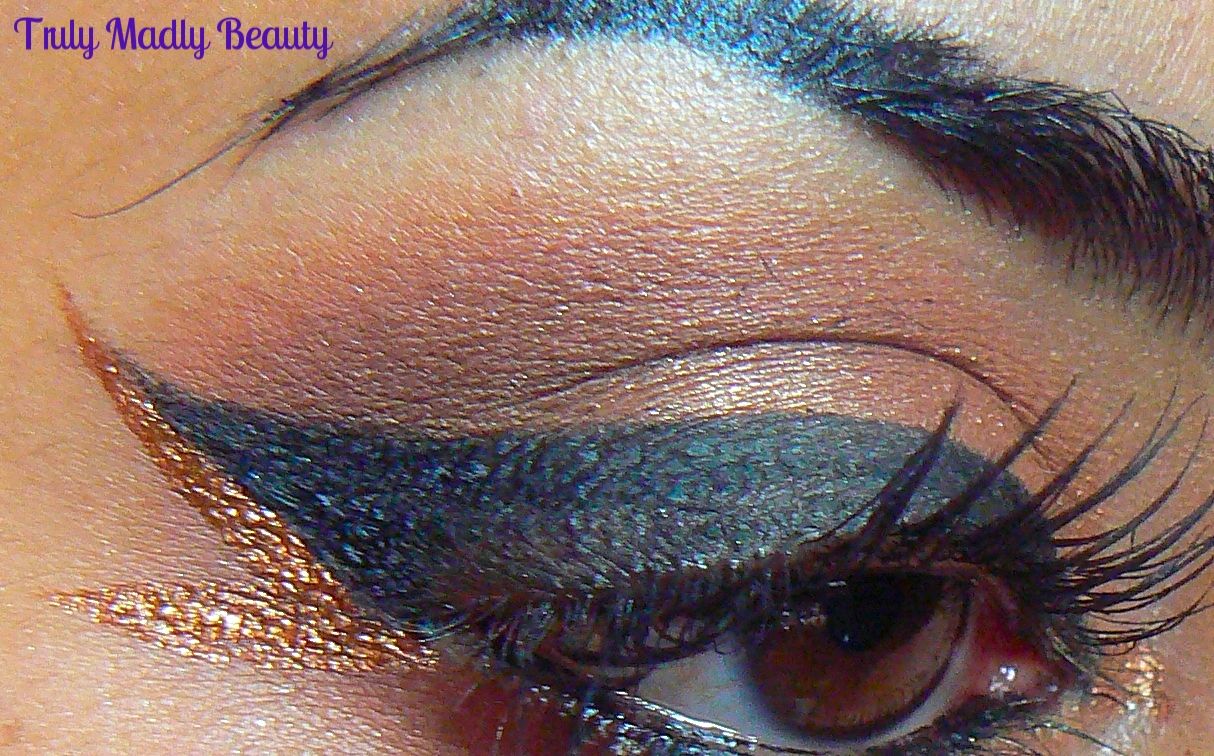 The formula is dreamy, smooth not grainy & as you can see beautifully pigmented, the colour pay off is divine, you wont find yourself having to apply layer upon layer to get an inkling of sparkle with these. And better still they will not budge once dry which is in no time at all.
I love how just incorporating a bit of pretty metal bronze into a simple wing instantly transforms your whole look to something more eye catching. There so many ways you can use this, on the upper lid, inner corners, a pop of colour along part of the lower lashline...there are actually some BEAUT looks on the Eye of Horus website that have got me all inspired to try!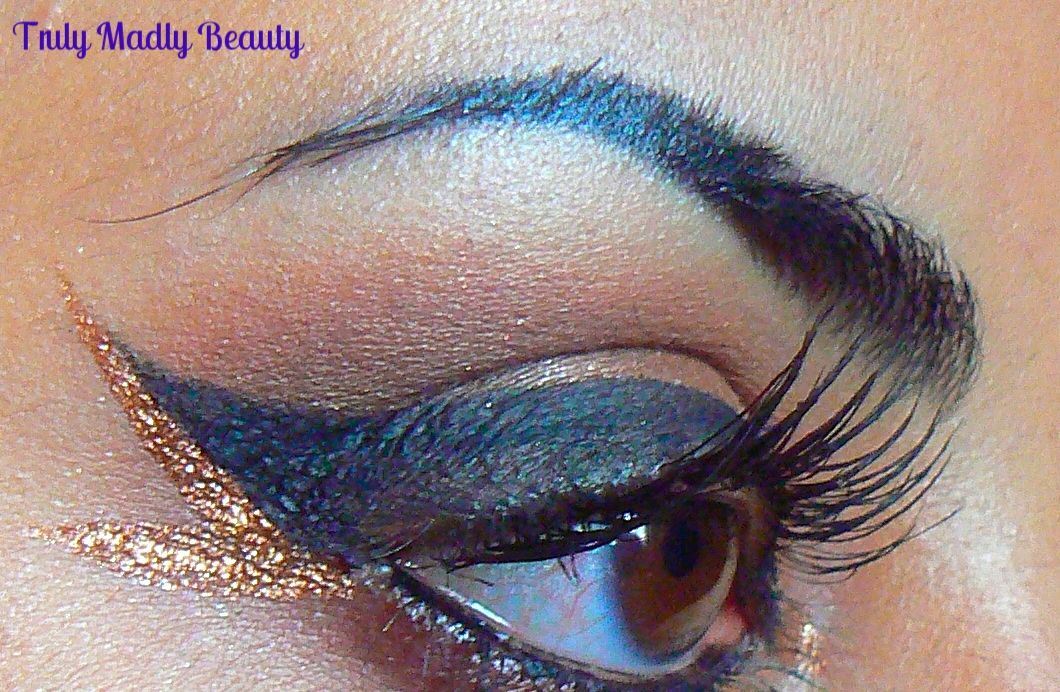 Of course these would also be absolutely PERFECT for bold Arabic eye looks which I am all over...Cleopatra coming at ya...I am definitely going to enjoy creating a fun bold look worthy of the Egyptian queen.
I've come to the conclusion that I absolutely NEED the silver pewter & alchemy gold liners in my life yesterday. The Eye Of Horus Liquid Metal Liners can be found on Beauty Bay as well as Bath and Unwind for £16.50.
Thanks for reading beauts and catch up soon!
Lotsa love to ya!
Disclaimer - * products featured were sent to me for my consideration. I am not affiliated with the brand nor paid for this post, this review has been as always my 100% honest opinion! :)