Hello there lovely readers!
On the hunt for some nail-spiration recently I found myself looking at different types of stained glass nail art looks as its a design I've been wanting to try for ages. After having a play this is the finished look I came up with
Rather than using foils or shards that everyone's been going gaga over, which does indeed look fabularse & I do wish to try at some point, I instead wanted to create a vibrant block colour design using cream polishes & for this I reached for some of my favourite True Brit London shades to achieve it.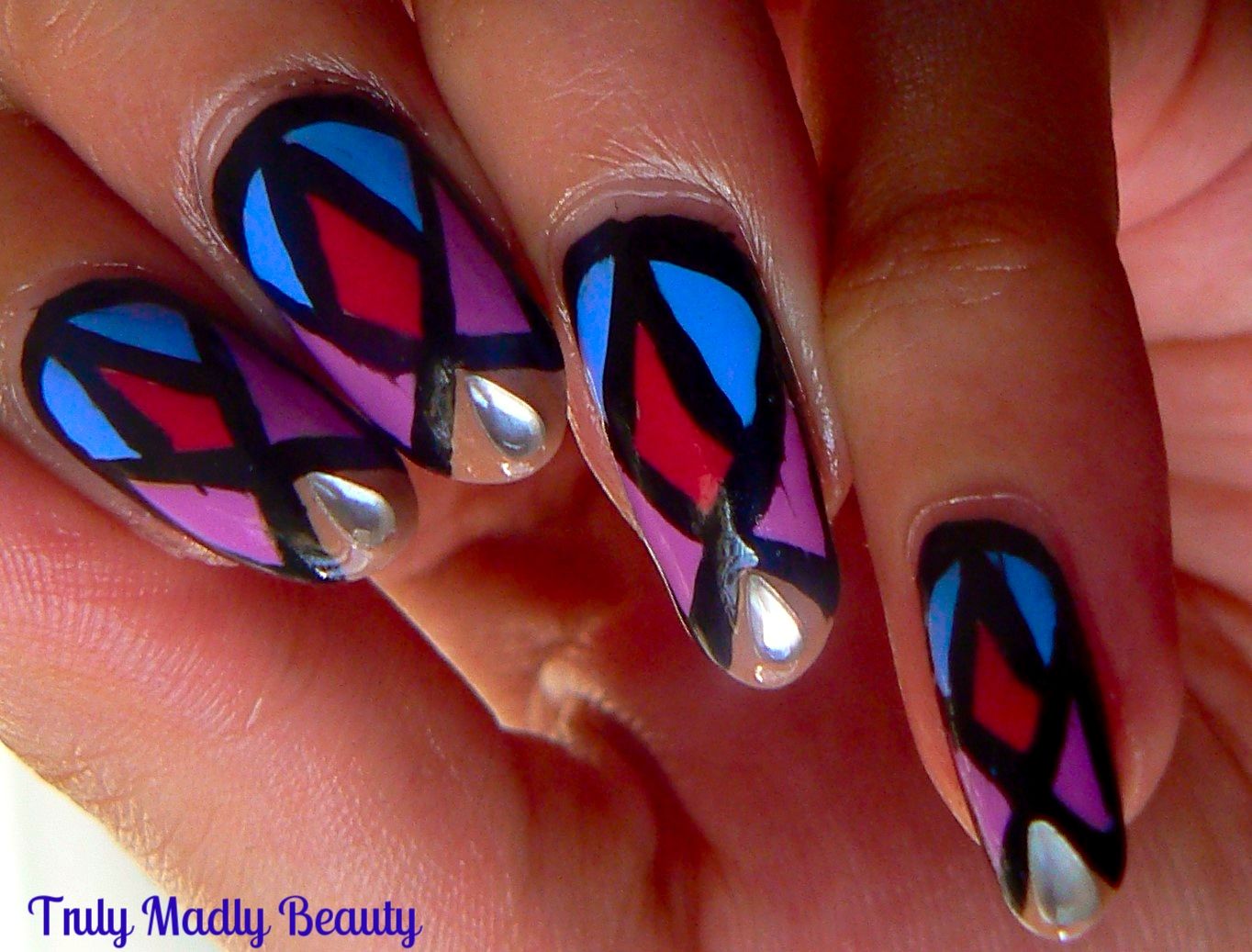 Creating this look is super easy too & to show you how you can create these yourself I've done a step by step pictorial showing each of the stages for you to get your stained glass look nails!
Start off with your base colour, as mentioned I've used only True Brit London polishes to create this look, here I've used The Summer House which is the perfect nude creme.
Next grabbing a nail art pen in black or a thin brush with some black polish, apply a thin black outline along the edge of the nail.
Now, still using your brush & black polish, apply two small angled lines on the tip end of the nail, coming to meet in the middle in a triangle shape.
Then from the top point, continue with the black line, going in both directions to the bottom end of the nail, so you have a cross design that is longer on the top & shorter at the bottom like shown.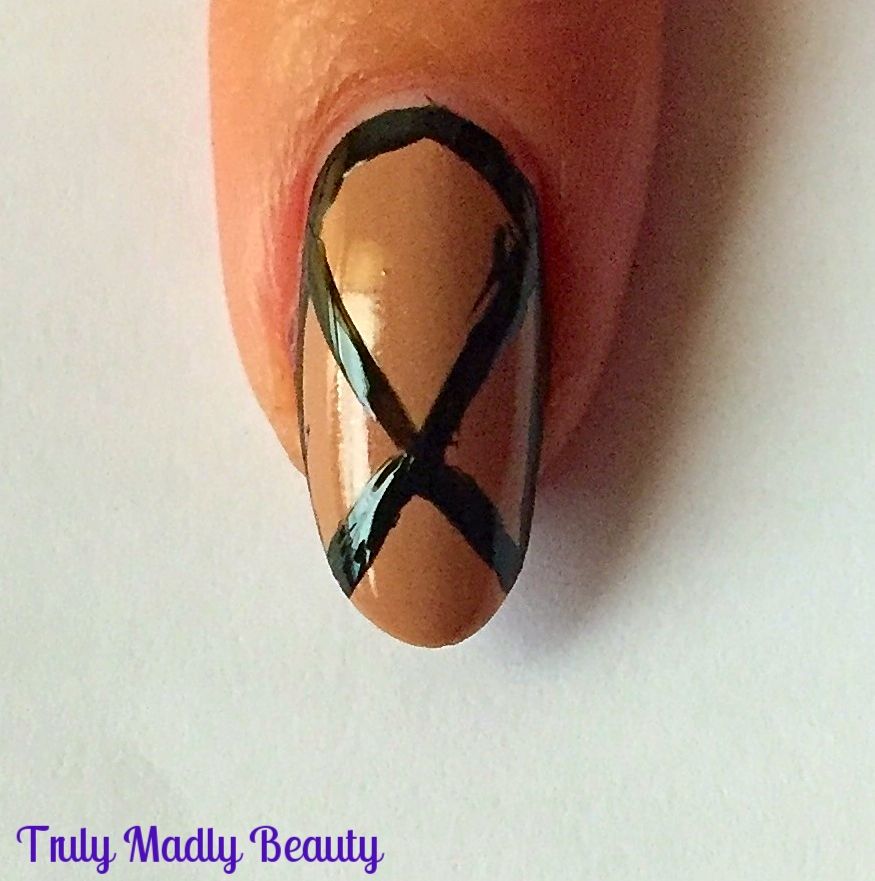 On the larger side of your cross, add on two more angled lines inside the space, meeting in a point at the cuticle like shown. This is your stencil for the stained glass design & its in all the triangle spaces you've just created where we can start adding some colour!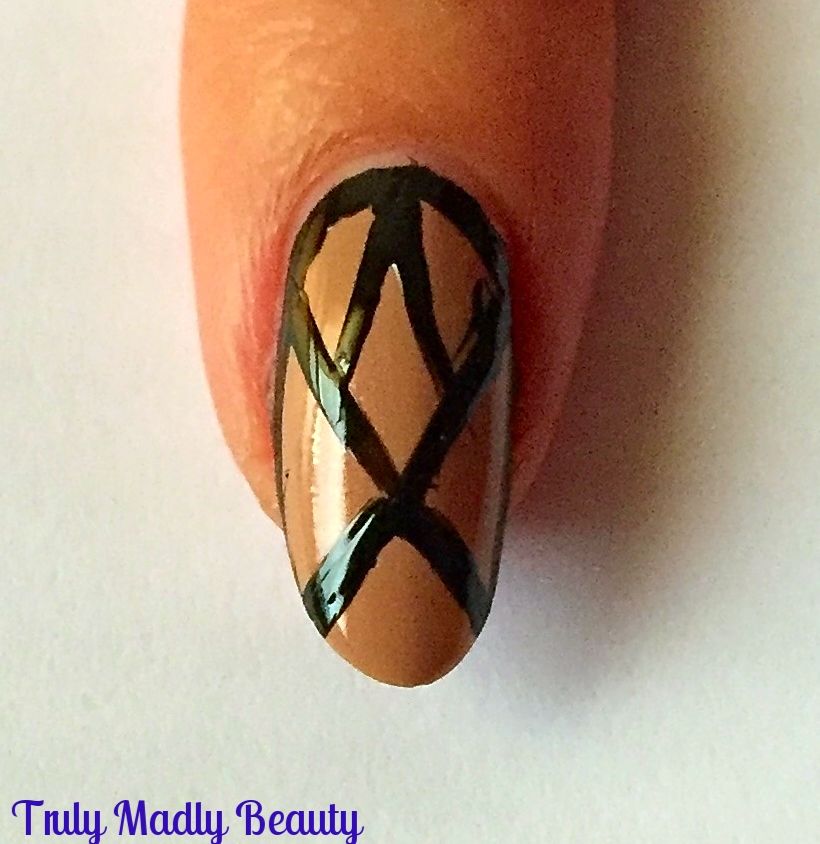 Starting with the pretty purple toned pink True Brit London 'Coat Of Arms', I used a thin nail art brush to apply the polish into the two side triangles
Next I reached for the beautiful baby blue creme by True Brit London 'British Blue' & applied this shade in the two bottom triangles
Finally I used pretty red True Brit London 'Portobello' to fill in the centre triangle, leaving the tip alone as I still wanted some of that lovely nude to show. For a final touch I add on a pretty glass rhinestone which I felt really enhanced the stained glass look!
Once you filled in all your colours, its time to just go over the black lines one more time, as some of the coloured polish may go over & you want that neat sharp finish.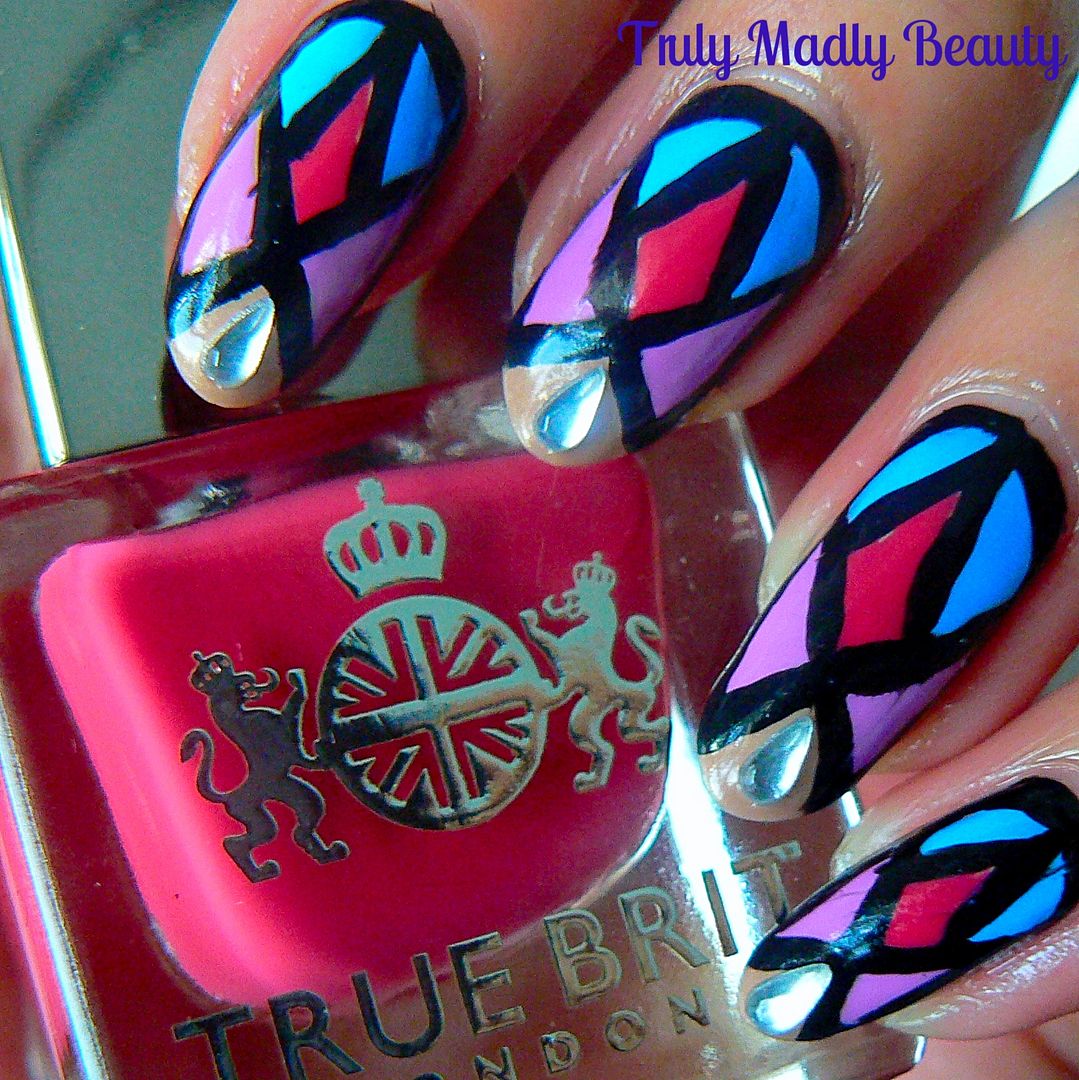 Leave to dry for a few minutes before sealing with topcoat to avoid your black polish dragging & ruining all your work, which as you can see I was STILL a bit impatient with (whoopsie) & you're done!
Hope you like this design dolls, I definitely want to try using foils or shimmers for a true stained glass look next time! FYI you can get 10% off True Brit London polishes using my code TRULY10 ;) Thanks as always for reading!
Lotsa love to ya!