Hello there my lovely readers!
Time for the next Halloween mani my fellow dark ones & I think this one is my favourite of the bunch. So far this year we've had Holo Cobwebs & Bat French Tips. This time I thought I'd go down a more gory route with some Stitched Skin nails...but me being me I still managed to throw in some glitter action too haha! Can't keep magpie me from the sparkles!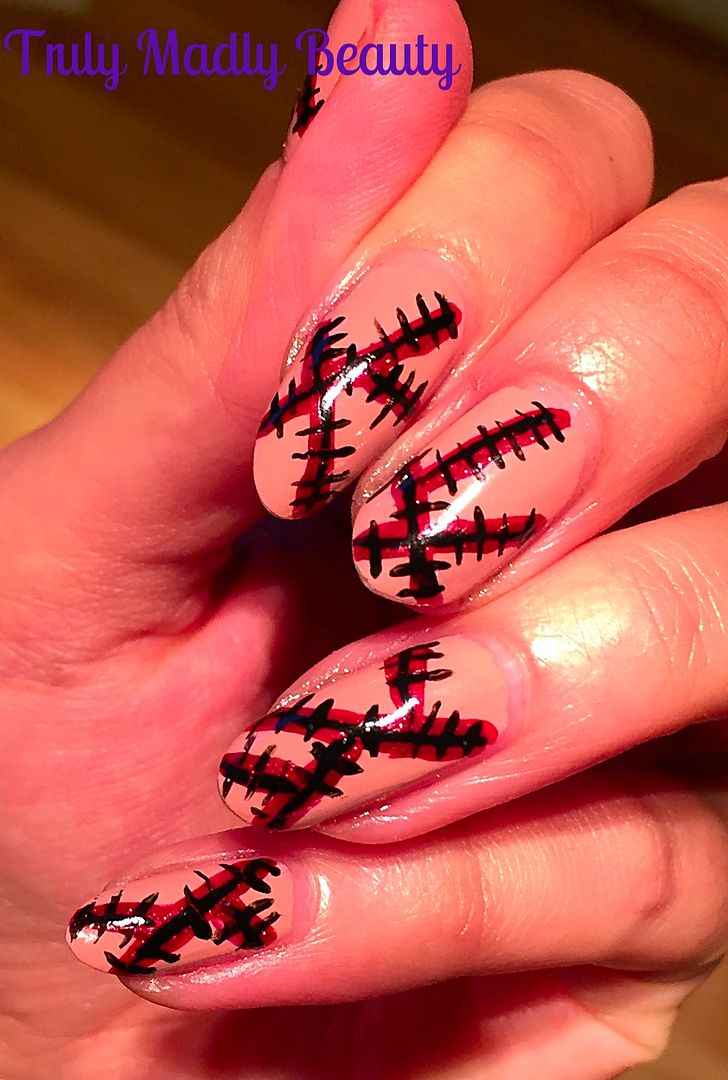 I was so chuffed with how these came out & the best part is that they're probably the EASIEST of the designs so far to do! All you need is a nude/skin toned polish, a red polish, a black polish & a couple of nail art brushes.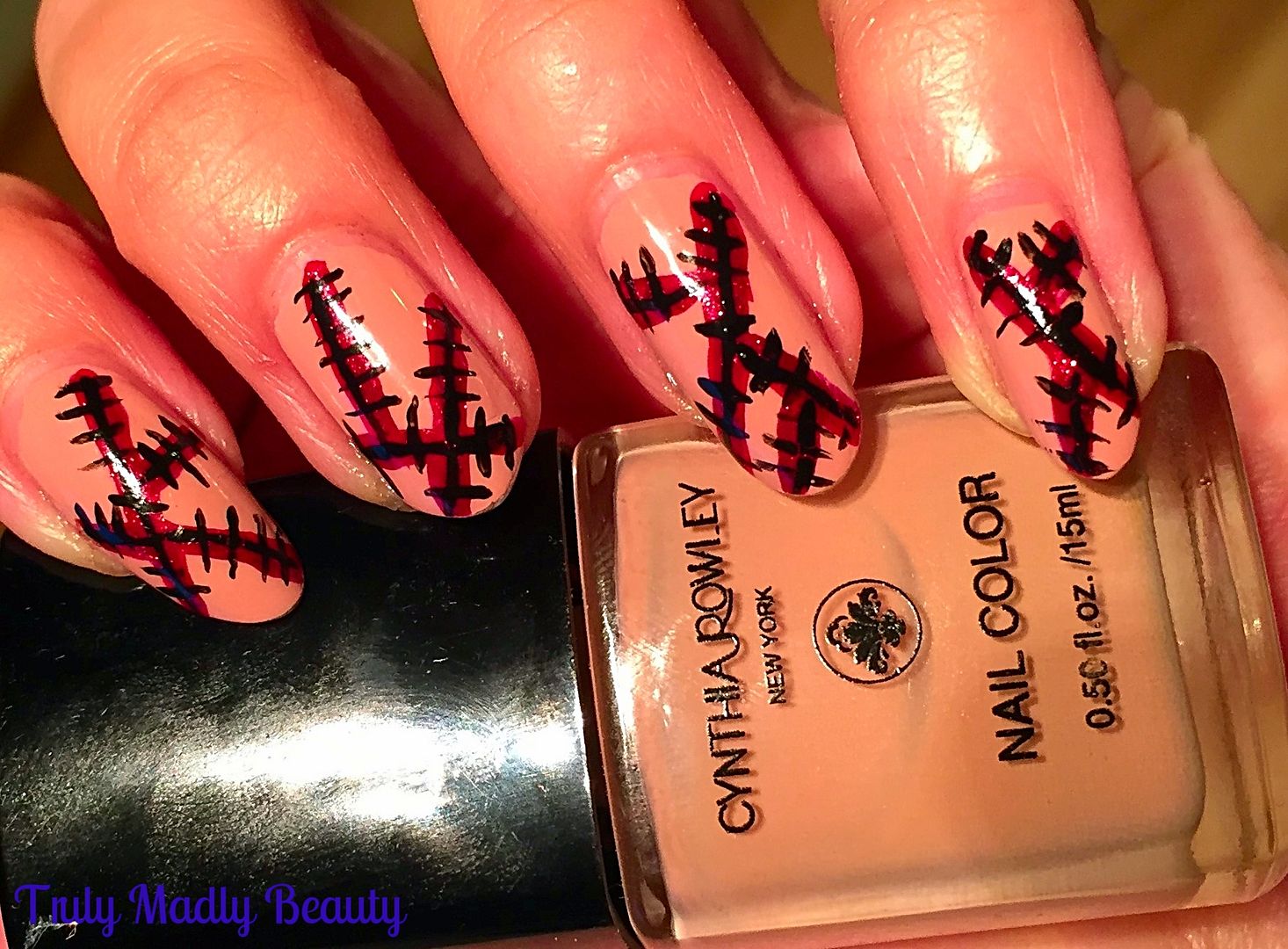 I started with applying my base colour, here I've used this nameless Cynthia Rowley polish I picked up whilst browsing in TK Maxx. A dangerous ground for succumbing easily to many polish temptations let me tell you...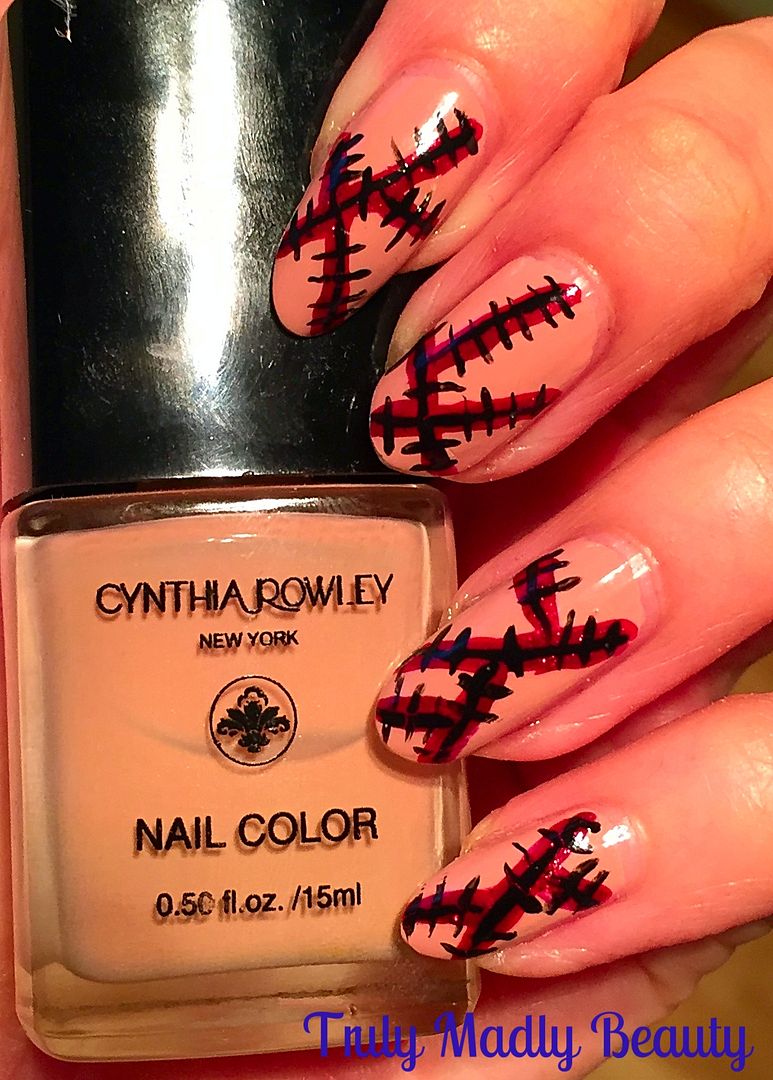 A perfect beige nude shade, its the type that would suit literally every skin tone! I applied two coats for a nice opaque finish.
Now for the stitches! Grabbing your nail art brush & red polish of choice, here I've used 17 Risky Red which was simply the first red polish my eyes just so happened to land on, start drawing on your cuts.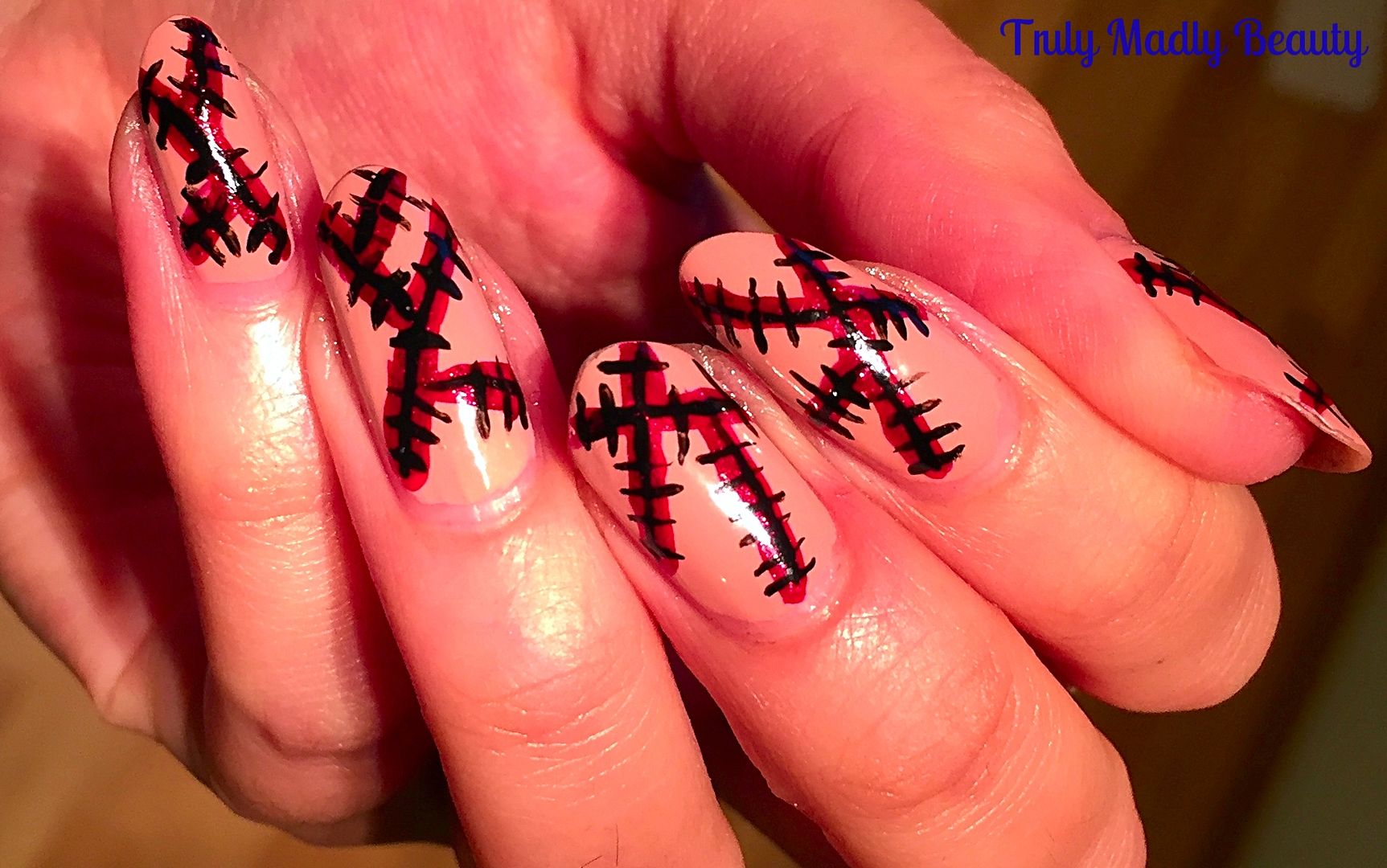 For this simply apply straight lines haphazardly across the nail in various directions, the beauty of it is that they don't have to be neat so don't stress about getting perfectly straight lines!
It was at this point I couldn't resist adding a touch of glitter, for my sparkle I just applied some of this pretty red glitter from PIXEL across the top of my red lines.
Now to create the stitches, grabbing a finer brush & some black polish, apply a thin black line along the middle of your cuts. Then, still using the brush & polish, apply your row of little black stitches all the way along your cuts, as many as you can fit on.
And that is it! Finish with your obligatory topcoat for that super glossy finish, or you can even mattify if you wish for a more natural skin look...actually now that I think about it this would've looked really interesting with the skin matte & the blood/cuts glossy...hmm next time! Thanks as always for reading witches!
Lotsa love to ya