Hello there lovely readers!
I've always loved the look achieved when wearing green tinted lenses, on Asian skin-tones I think the colour is flattering, making the eyes stand out in a natural way without looking too artificial.
Recently I tried & tested out the Green Colourblends* lenses from the brand Freshlook, whom I've had experience with in the past, I remember I was a big fan of their Pure Hazel Daily Disposable lenses & used to wear them all the time for special occasions, a really lovely colour!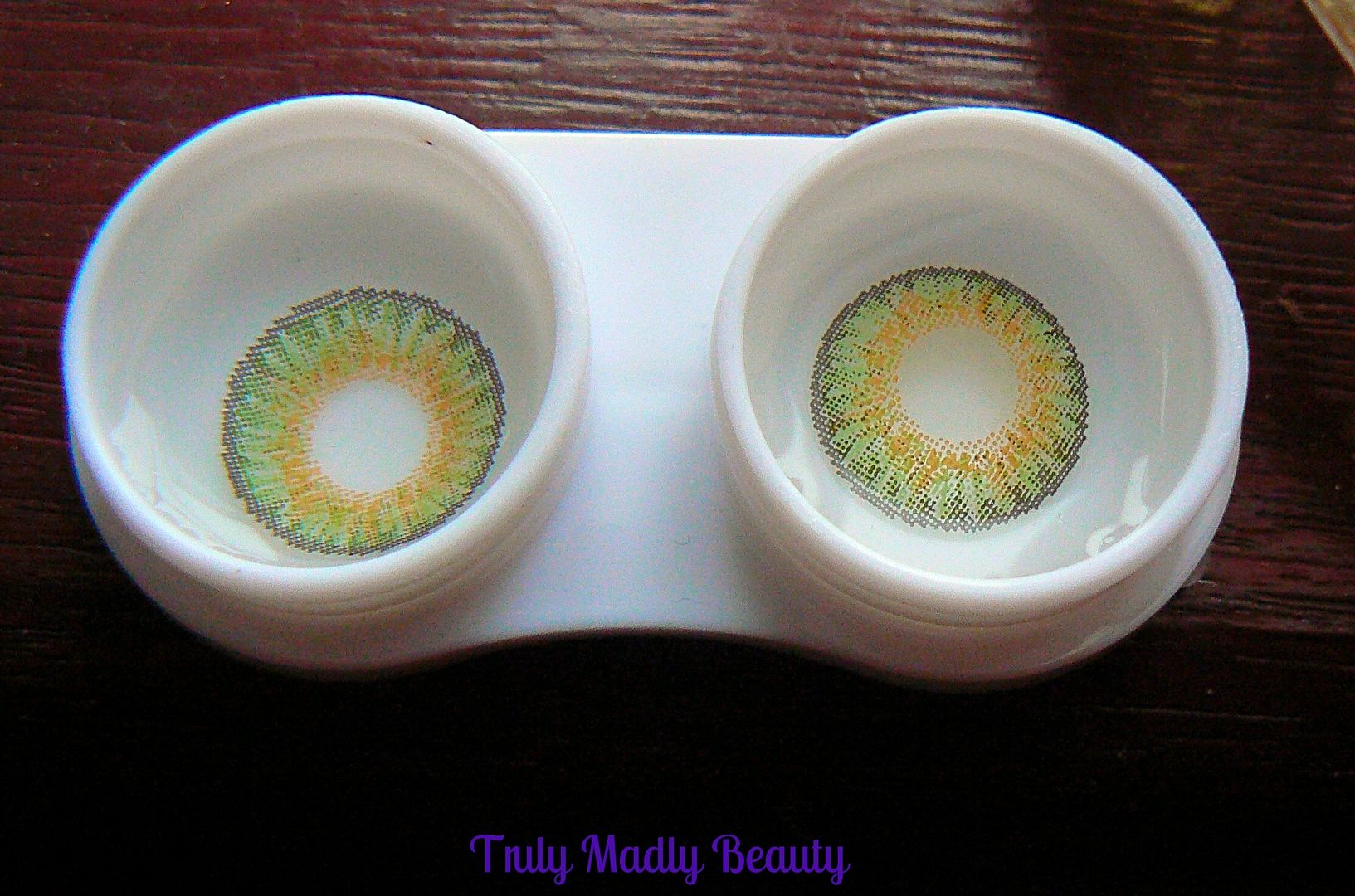 The Freshlook brand have a diverse range of shades to choose from, ranging from blues, greens, greys & hazels. All of these can be found & purchased online from Coloured Lenses UK who are a special online retailer for cosmetic lenses. Its good to know of a site within the UK which sells coloured lenses that you know have been tested & are safe to use! Especially if you are a tad weary about purchasing internationally.
The lenses came with an accompanying lens storage case to keep them in. As well as your standard storage case, Coloured Lenses UK also has a range of cute & quirky cases, these CAT ones caught ones eye in particular, SO adorable (spoken like a true crazy cat lady naturally)
Okey dokes folks, so to give you a clear idea of the difference here's an obligatory before shot with my natural baby browns...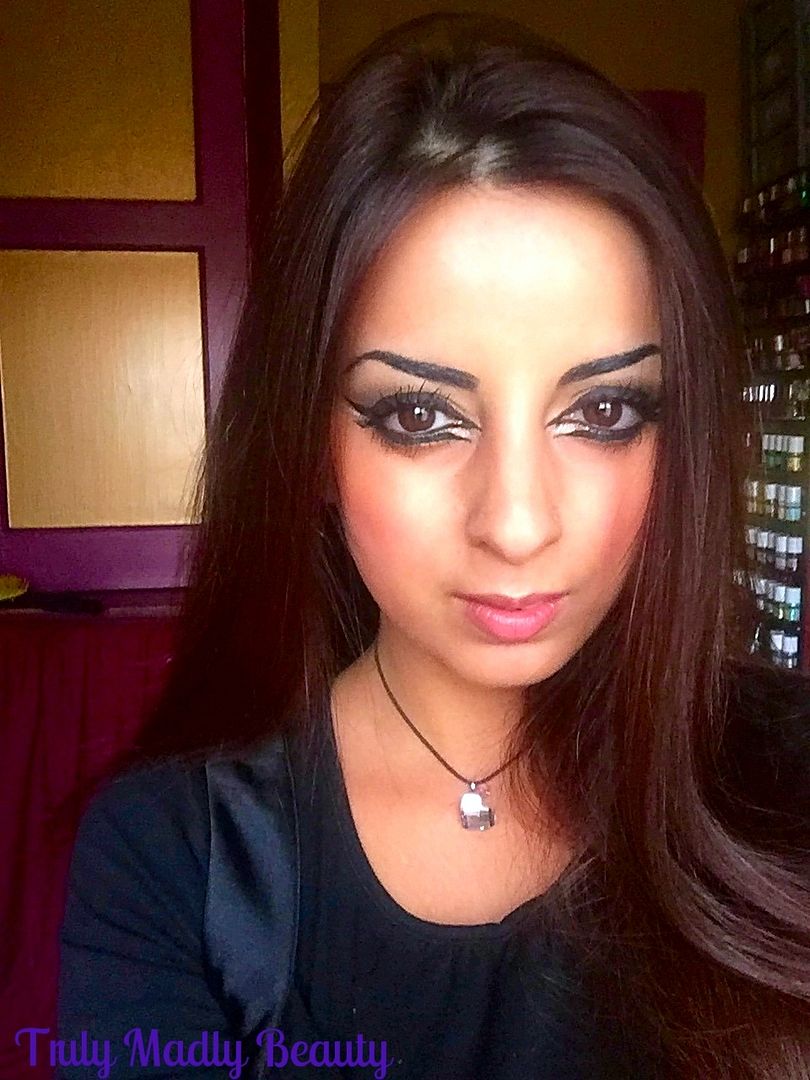 And here with the Freshlook Green Colourblends in...
I absolutely LOVE the colour of these lenses, still natural but very eye catching, especially when teamed with an arabic style makeup look which I like to do on occasion, the eyes seriously pow wow! The green colour tone is subtle yet striking.

These lenses are 14.5mm in diameter & from the 3 tone shade range which gives the colour a more natural look, with a warm hazel brown centre, blending into a pretty green outer edge. The lasting time is 1 year, so you would definitely get good usage out of these.
If you follow me on social media you'll know that recently I've been dabbling into the world of pastel hair thanks to the assistance of Black Candy Fashion wigs to help fulfill my unicorn/mermaid hair dreams as I simply cannot go down the long business of bleaching the hair! My locks will never forgive me & to be honest its far too much hard work/commitment than I can be asked with haha! Anyhoo I digress there but I recently teamed the green eyes with the lilac hair & a cat eye wing & absolutely loved it! (excuse the otherwise no make up face!)
So the green lenses gets a big high five from me. There sadly has been one little down factor with these Freshlook lenses in particular in that they made my eyes extremely dry. I mean I suffer from dry eyes anyway but I did feel like I had to reapply eye drops to keep the moisture a lot more than I would normally do.
Due to that I would say I get a good couple of hours wear of these before feeling the need to remove them, therefore I would simply keep these for evening occasions where I know I'll only have them in for a few hours, definitely not all day wear.
The Freshlook Colourblends contact lenses are available online for £16.99 pair & as mentioned before will have a longevity of about a year before discarding.
Thanks as always for reading lovelies, do you like to dabble in different eye colours?
Lotsa love to ya!
Disclaimer - * products featured were sent to me for my consideration. I am not affiliated with the brand nor paid for this post, this review has been as always my 100% honest opinion! :)