Hello there lovely readers!
I can't recall if I've mentioned but yours truly recently went through that most dreaded time which bloggers often endure...a spending ban O_O Being the beauty addict I am, for which there is no cure alas, I realised that my makeup stash was getting a tad out of hand, with a large number of products (many bought just for "blogging purposes" of course!) sitting tucked away in the drawers unused.
Thus I decided to enlist some self control & hold off purchasing anything new (which in the blogging world is HARD I can tell you!) & focus on products I currently own. The positive from this is not only has it been extremely satisfying hitting pan & actually finishing a product, but along the way I've re-discovered old favourites, as well as fallen in love with a few new products too. Which has made the whole ordeal worthwhile :)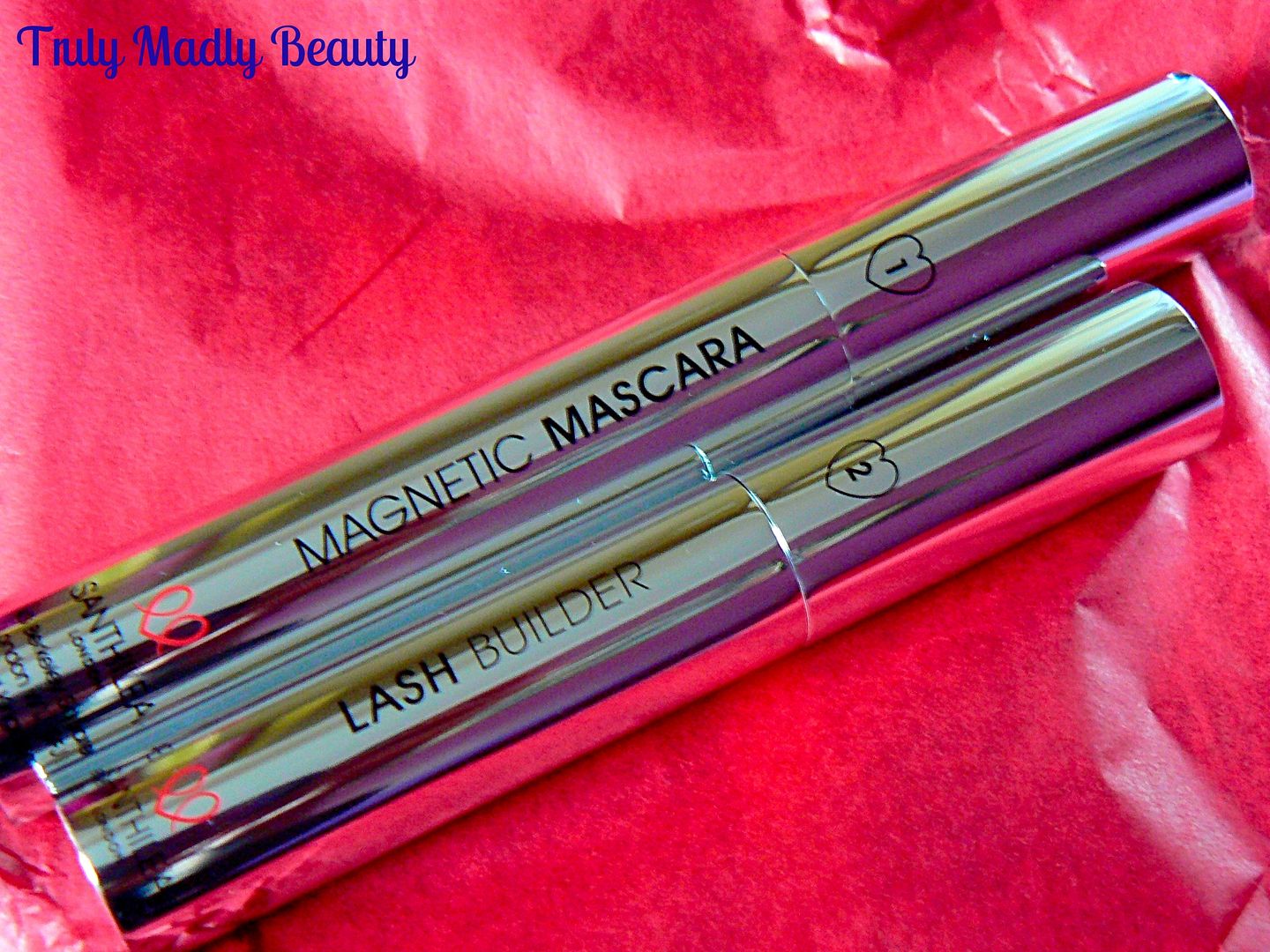 One product which falls in to the 'new love' category is this delightful little mascara offering, Magnetic Lash by Santhilea*, which popped through my letterbox a while ago & sadly met the fate of being added to the pile of products left untried *hangs head in shame* But now all that's changed & I've finally given this intriguing mascara a whirl with, I'm happy to report, some super satisfying results!

Santhilea is not a brand I'm overly familiar with, however this award winning mascara has been on the receiving end of many positive reviews so I couldn't wait to see the results for myself.Truth is in the testing so here's a before pic of my bare lashes for you...
The Magnetic Lash uses a 3 step lash extension technology using specially made fibres to help build up & volumise your lashes to give a full lash look without having to resort to falsies. With ingredients including hyaluronic acid and vitamin E, it definitely sounds like a nourishing treat for the lashes. Magnetic Lash comes as two separate products for each stage, the Magnetic Mascara & the Lash Builder.
The first step is to apply one coat of the Magnetic Mascara, ensuring each lash is covered from base to tip.The wand with this mascara is pretty straightforward in shape, no crazy designs here but it caught & lifted the lashes well. I apply my mascara on the top of the upper lashes brushing down, then underneath & lifting up.
Next step is to go in with the lash builder, to apply simply dab the fibers on to the lashes using the wand, ensuring they distribute evenly, concentrating more on the ends. Fan the eyelashes a tad with your hands to help dry & secure the fibres to the lashes
Then to seal in those fibers, go back in with one more coat of the Magnetic Mascara, using smooth upward combing strokes to prevent loosening any fibres.
For a more dramatic look you can repeat steps 2 & 3 however I was very satisfied with this finished result. I can't stand having a too heavy feeling on my lashes & Magnetic Lash succeed in giving a va va voom lash finish without heavy spidery clumpiness, instead leaving my lashes feeling glam yet incredibly light. Cue obligatory after pic...
I'll admit, I wouldn't have the time nor patience to go through the application process of Magnetic Lash everyday, as speed is key for me in the mornings! However I will happily reach for this mascara for special occasions, weddings etc as a special treat product.
The Santhilea Magnetic Lash retails for £24.99 & can be found online. Have you ever tried this lash fiber technology? Thanks for reading!
Lotsa love to ya!
Disclaimer - * products featured were sent to me for my consideration. I am not affiliated with the brand nor paid for this post, this review has been as always my 100% honest opinion! :)