Hello there lovely readers,
When it comes to nails as much as I adore all the colors under the sun, there are occasions when one desires to keep things simple & classic, whilst adding my own little twist naturally & one of my favourite ways of keeping things such is with a gorgeous glossy burgundy mani, which is what I've been rocking quite frequently of late.
During a meeting at work the other week I noticed one of our clients had clearly recently paid a nail salon a visit & was sporting a gorgeous deep wine red glossy shellac mani. For someone who regularly changes their polish, shellac is not for me, up to 3 weeks of the same colour... *cue palpitations at the thought* I do however own many burgundy wine tones, would I say too many? NEVER. Ungh I just can't get enough of them! And so I rushed home & dug out the nearest which happened to be Nails Inc Chester Square...
Chester Square is exactly what I required to satisfy my mani needs, a dark, vampy, juicy wine red shade I almost have to stop myself from swooning & drooling during application I love it THAT much...what can I say, I get all kinds of emotional over polish...you KNOW this about me.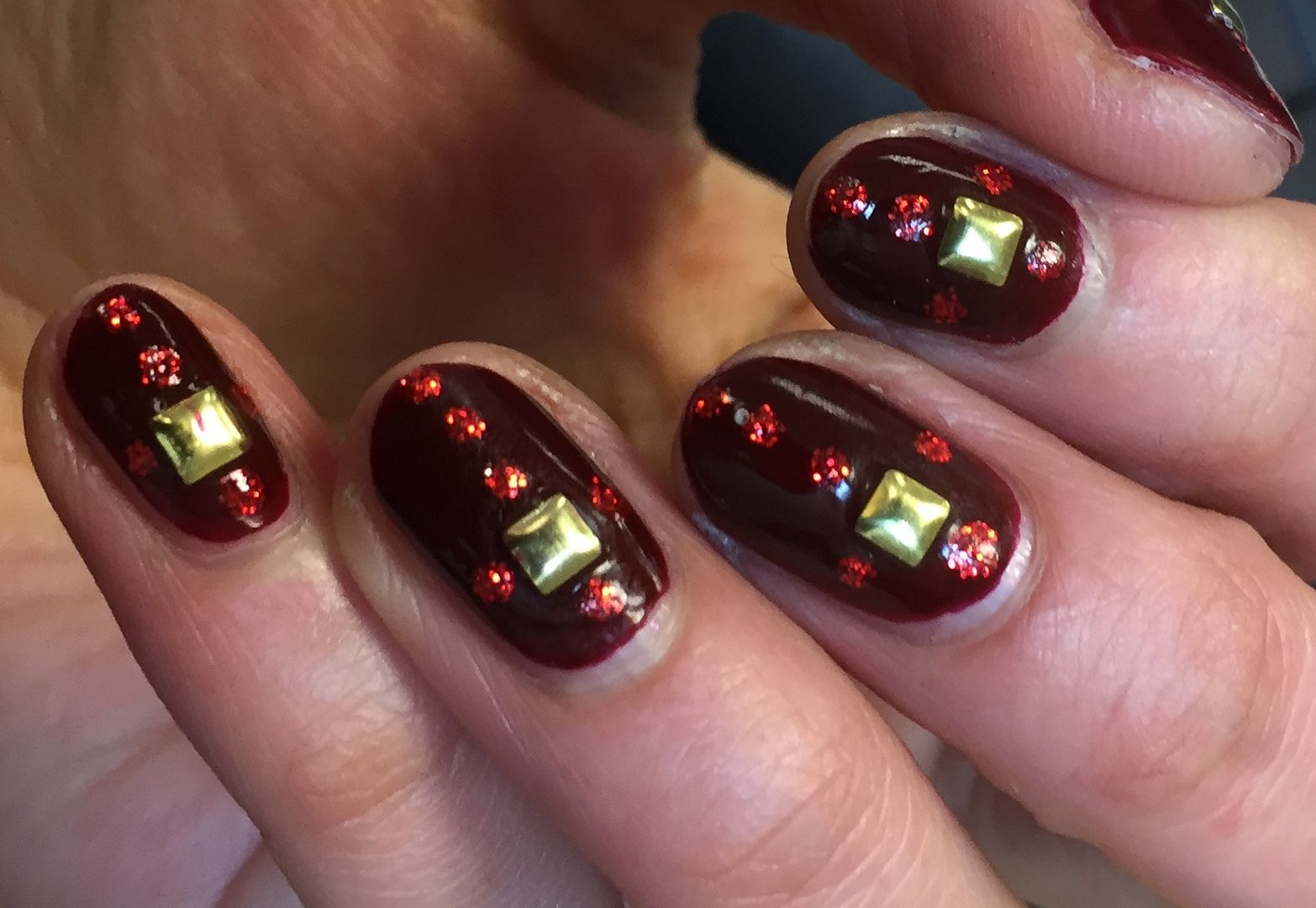 Application was lovely & smooth, two coats applied leaving a gorgeously glossy finish. Absolutely divine all by its onesie but you know I do like adding a little extra something something, in this instance I was feeling Tudor-esque Gothic vibes clearly...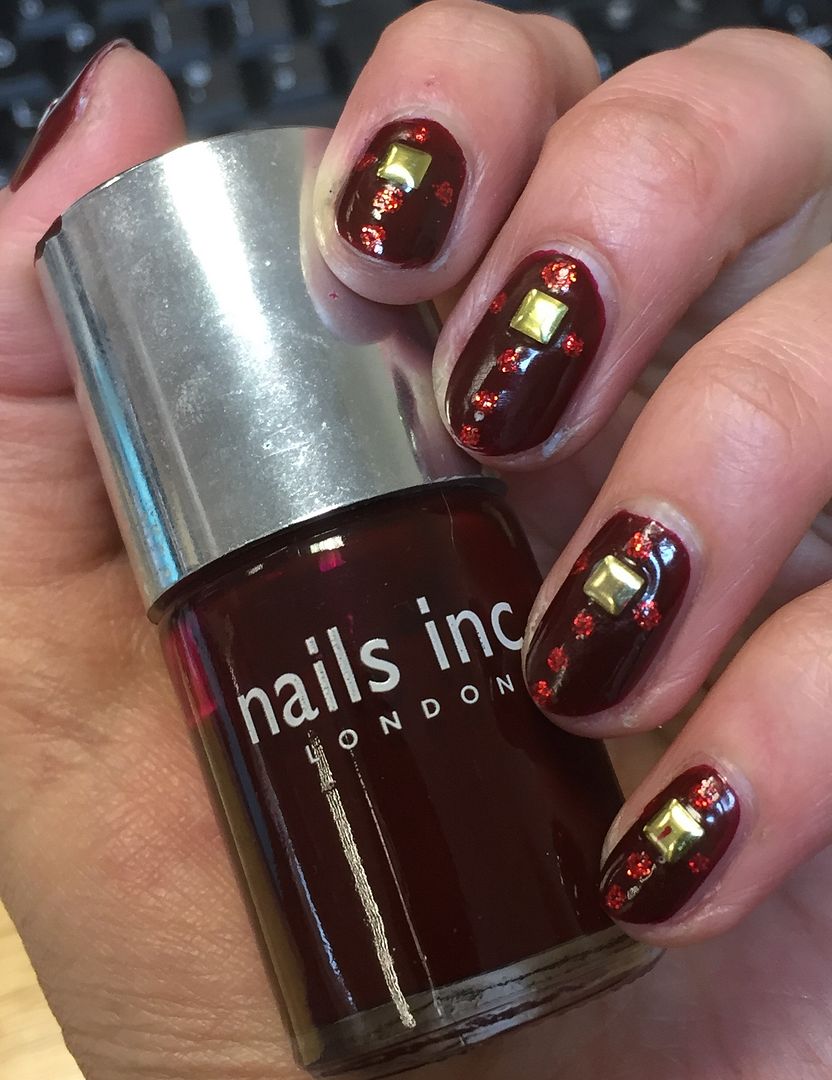 My current Netflix addiction is Reign, a drama series telling the tale of Mary Queen of Scots. At first I didn't think much of it as whilst I adore anything historical, (The Tudors...now wasn't that a treat for the eyes that has nothing whatsoever to do with the presence of one Henry Cavill...O_O)
I didn't really like the modern twists i.e costumes, music tracks etc but it slowly grew on me & now I'm completely HOOKED! Anyhoos, I always associate rich jewel tones & Gothic cross emblems with that era, so incorporated those vibes into this mani.
I applied a square gold stud to the centre of each nail, then added some small dots of red glitter to resemble a cross design using a simple dotting tool, one on each side of the stone & continuing down horizontally until you reach the tip. Easy peasy.
A slick of topcoat to seal the design & add even more shine & you're done, a lovely classic mani with a gothic twist :) I am satisfied.
Thanks as always for reading! Till next time!