Hey there lovely readers!
Unless you've been hibernating the past week, you'll be aware that we are currently in Wimbledon season here in the UK. ALL THE STRAWBERRIES!!...oh & erm tennis. Now I'll put my hands up & say that I'm not the sportiest person on the planet...now if napping was a sport...heck I'd be a gold medalist guaranteed. However one can't help but get in to the spirit of it all & y'all know by now my favourite way of doing so! A friend of mine requested a mani suitable for this tennis event so here we go!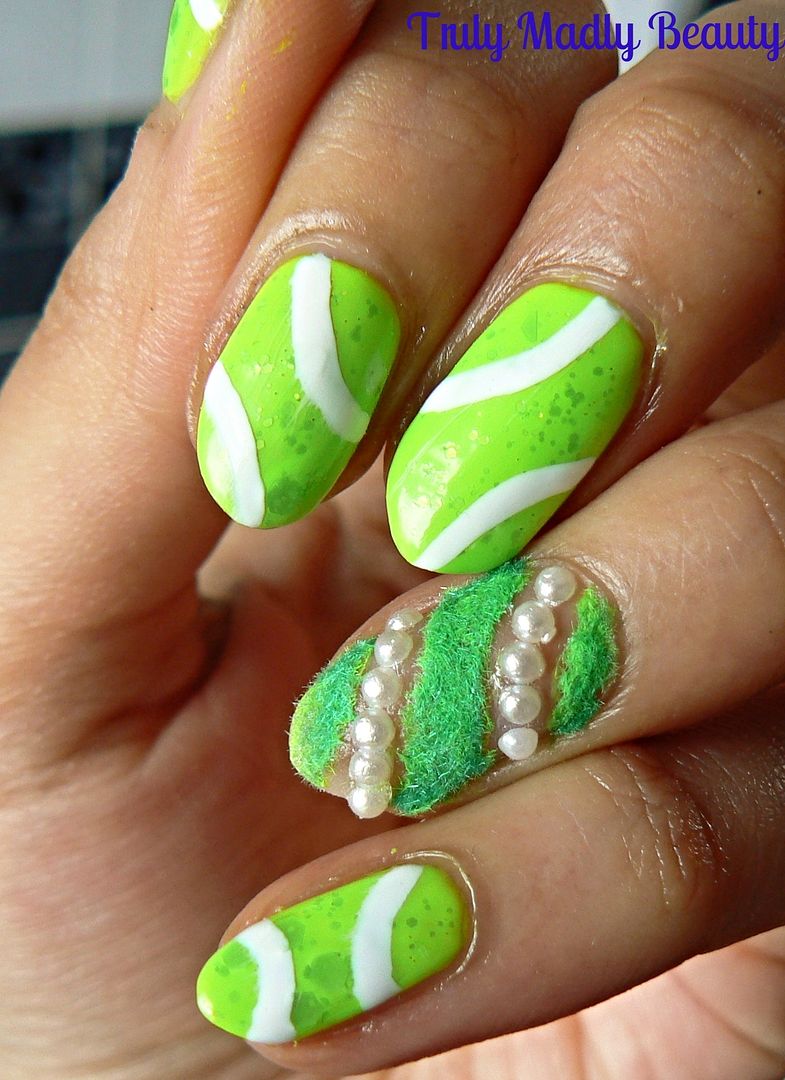 Tennis balls! :) I did think about incorporating a few strawberries in to the mani but didn't want to over do it haha! Especially with all the vibrant neon action, not to mention the fur effect accent nail experimentation I decided to go for...
For my base I used two coats of Models Own Flip Flop from the Polish For Tans collection. At first I was unsure of this vibrant neon green shade, however on application it was simply perfect for my tennis balls! I'd forgotten just HOW beautifully bright it was...I was tempted to dig out the shades! :)
On top of Flip Flop I applied a coat of Funky by Claire's. Pretty perfect name for this fun green tinted topper with small & large hexagonal glitters suspended in the formula. I love using this over greens to add extra dimension.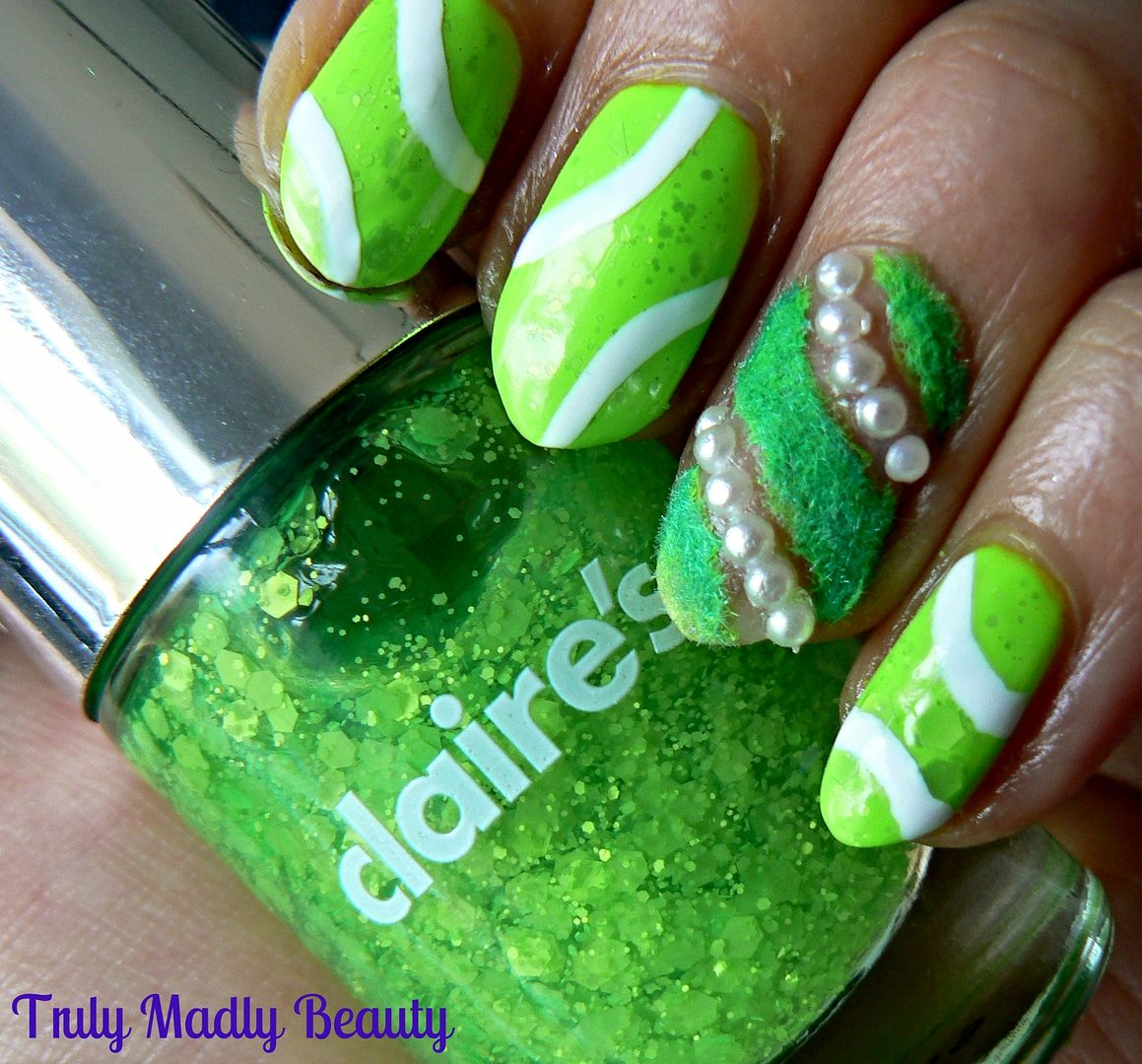 Then using the striper brush end of my Models Own nail art pen in White, I simply freehanded the two circular curved lines to finish the tennis ball design!
The accent nail was a little experiment & I'm pretty happy with how it came out! I wanted to create a real tennis ball effect & whilst browsing through Poundland found a random double ended polish witch had polish on one end & the green fur effects on the other.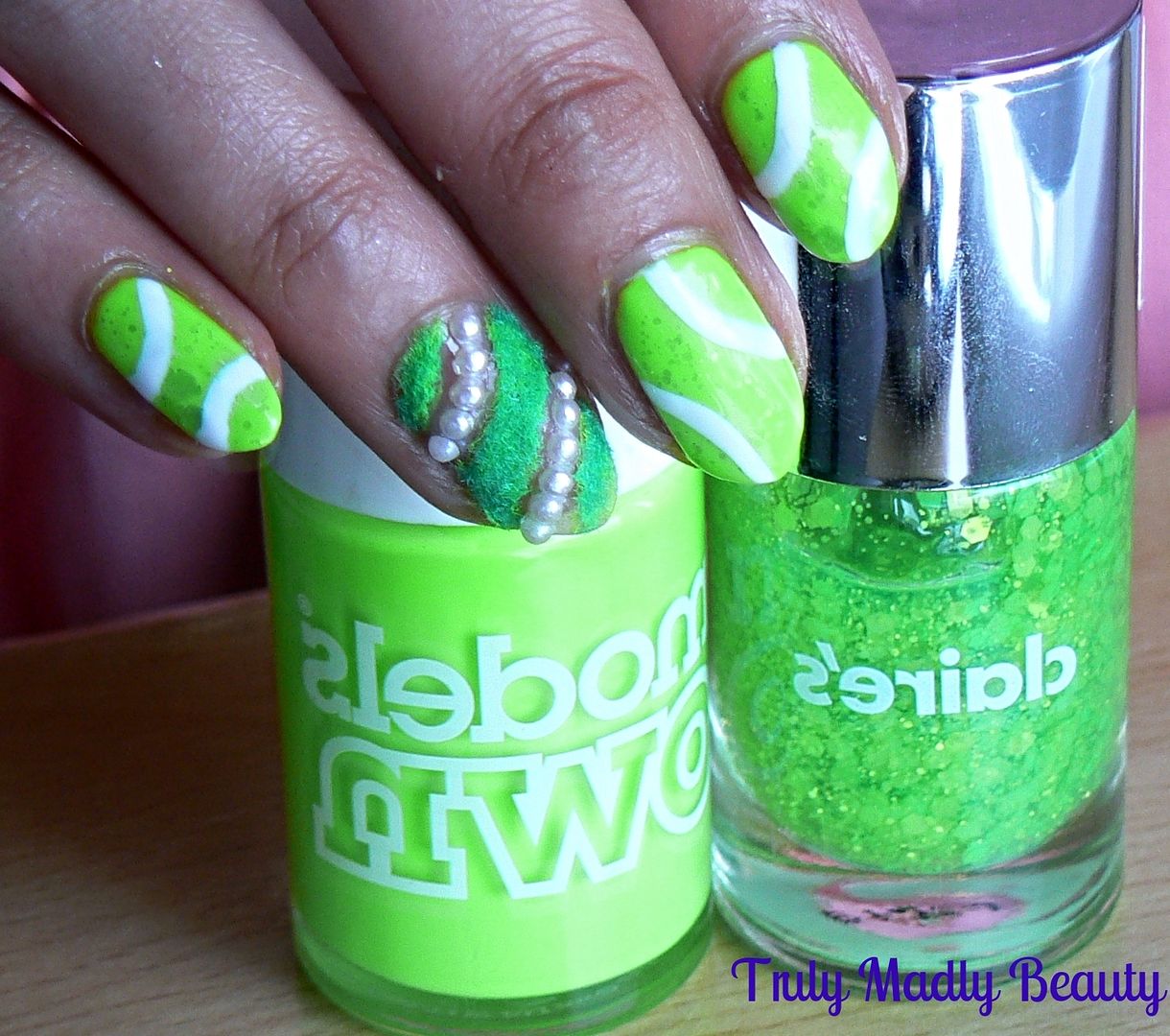 I only picked it up for the fur effects, the polish was pretty rubbish so into the bin that went! Instead I used the Models Own Flip Flop. Placing a couple of french mani guides to create the negative space curves, I applied a thick coat over the nail, before covering with the fur whilst the polish was still wet, patting down to make sure it stuck well!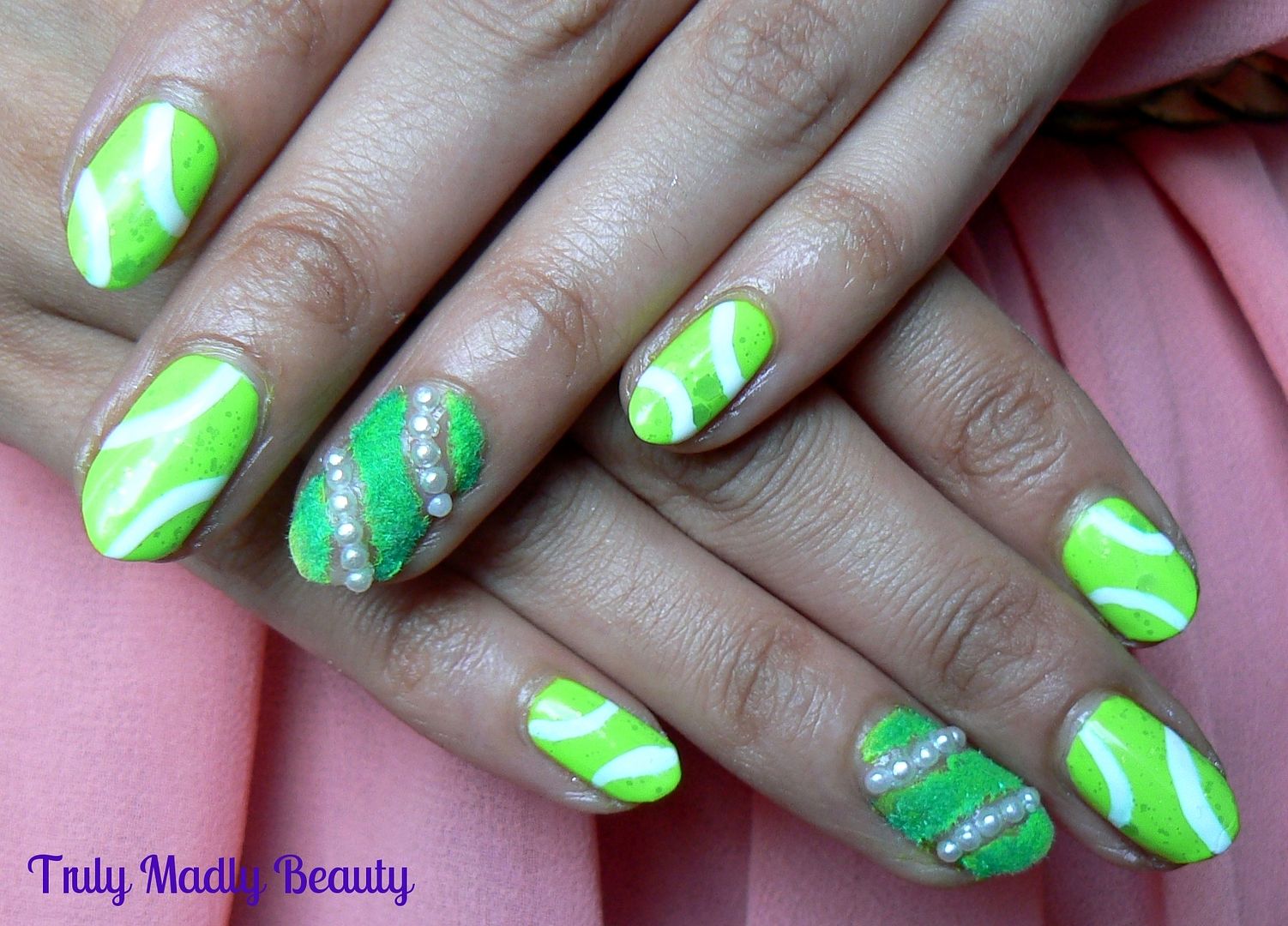 Once I was happy with the amount of fur on the nail, I removed the guides & then placed some white pearls along the negative space to create the tennis ball design. Obviously I didn't topcoat the accent nails, but the others got a good dose of CND Air Dry!
I hope you liked the Wimbledon inspired nails my lovelies! Thanks for reading!
Lotsa love to ya!