Hello lovely readers! Hope you're all having a lovely weekend!
This latest post involves me doing something that is dreaded a wee bit by most nail bloggers (or maybe its just me!) Today I will be sharing with you my BARE nekkid nails O_o *cue soap opera style dramatic crescendo*
Okay maybe I'm exaggerating a tad & its not quite the crisis situation, but for someone who wears polish pretty much 24-7, I do feel naked without! However in the name of blogging I shall brave it as today I'll be touching on the subject of nail buffing & on this nifty little contraption in particular that makes the whole step mess free & straightforward...the *Micro Nail Electronic Nail Polisher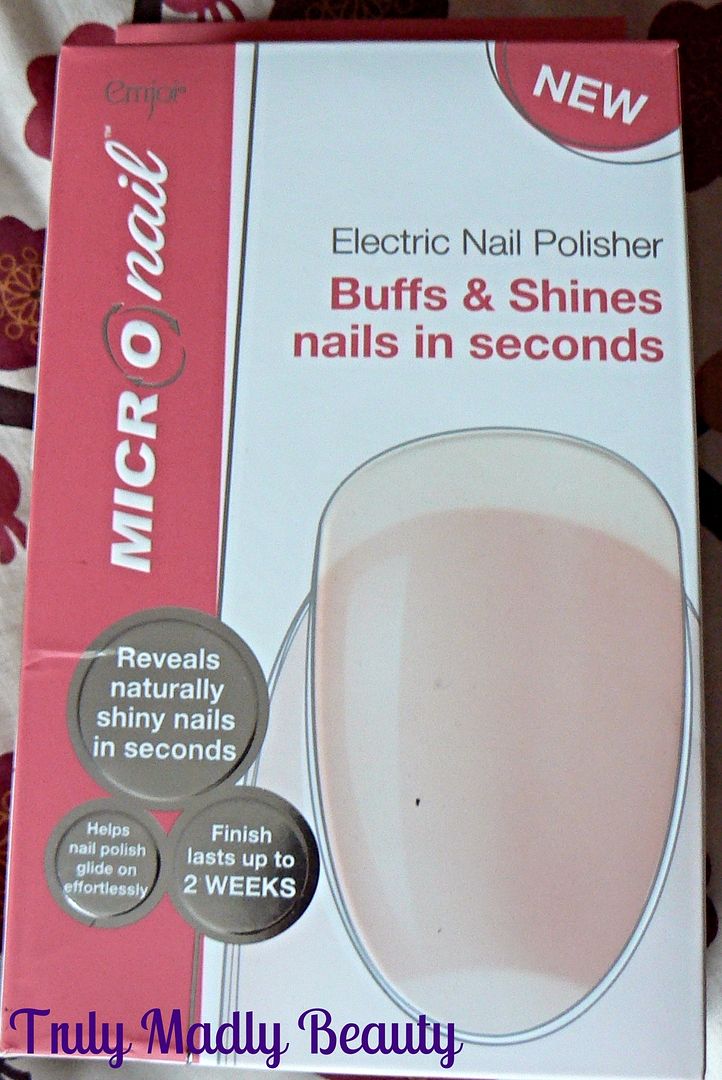 I'm ashamed to admit but when it comes to nail care, I've only really started paying attention to my nubbins *hangs head in shame* This includes all aspects; moisturising, scrubbing, cuticle care, buffing. Thankfully, my nails aren't in that bad condition, maybe I saved them just in time haha! One thing I have suffered from however is bumpy/ridged surfaces with the occasional flaking due to my calcium deficiency which can result in an uneven finish to a mani, despite base-coating, very frustrating!
Buffing can help with this & is a step of the nail care routine that is recommended every couple of weeks ONLY, any more then you can risk damaging your nails! I'm sure you're familiar with buffing blocks that are available in the nail care section of most beauty stores. The Micro Nail works in the same way, the benefit of it being that you not only have your nails buffed but super polished & shiny with minimum dusty mess within seconds. Easy peasy lemon squeezy. Oh & did I mention it was PINK?? ;)
The MicroNail is battery operated & comes with two attachments. A grey roller which is the buffer & a white roller which does the polishing. You get two of each & attaching the rollers to the device is super easy. Just pull off the grey buffer roll when done buffing & push on the white roll for polishing.
It is recommended to use the buffer on the surface of the nail, not pressing too hard for about two seconds per nail. Just switch the Micro Nail on by pushing up the button, glide the roller over the nail surface for 2 seconds or until you notice the surface has smoothed out nicely. So here we go with a before pic for you of my natural nails...o_O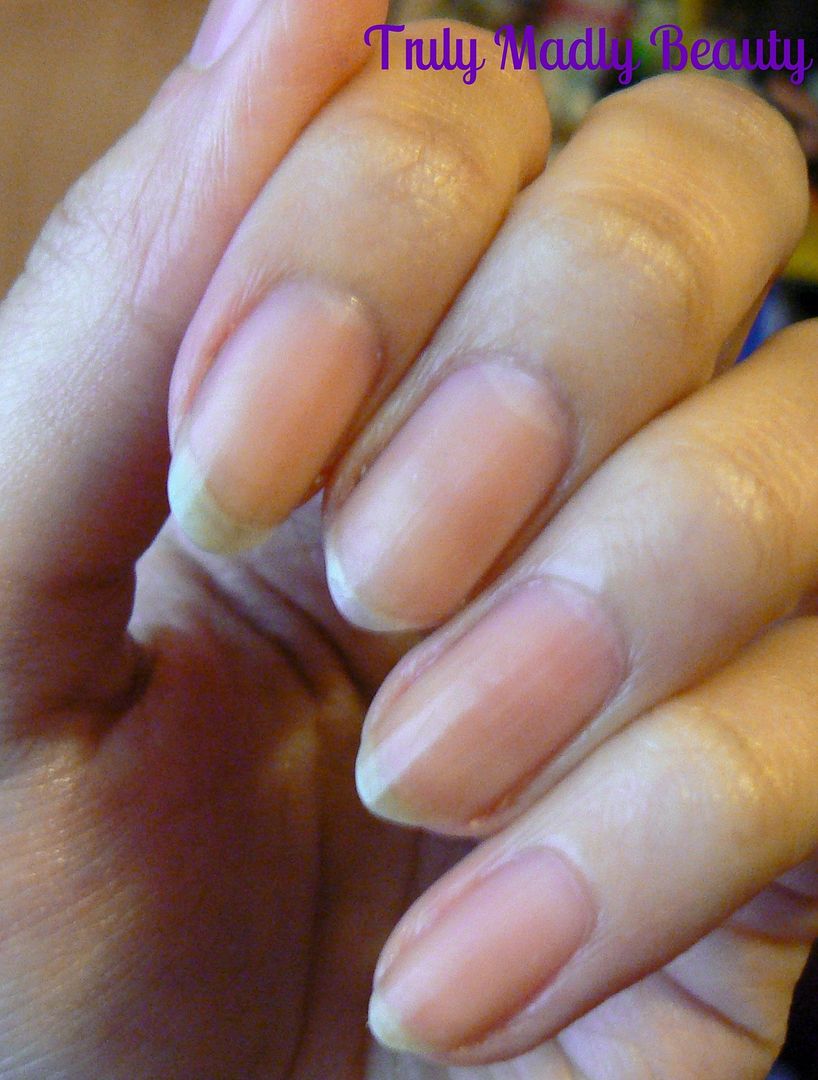 After buffing all ten nails, switch to the white roller & go back & polish up those nubbins! I was super impressed with not only how quickly, all ten nails were buffed & polished with minimal mess but the finish of my nails was SO good,...I actually didn't wear polish for the rest of the day....and that my dears is BIG ;) Here's the obligatory after pics...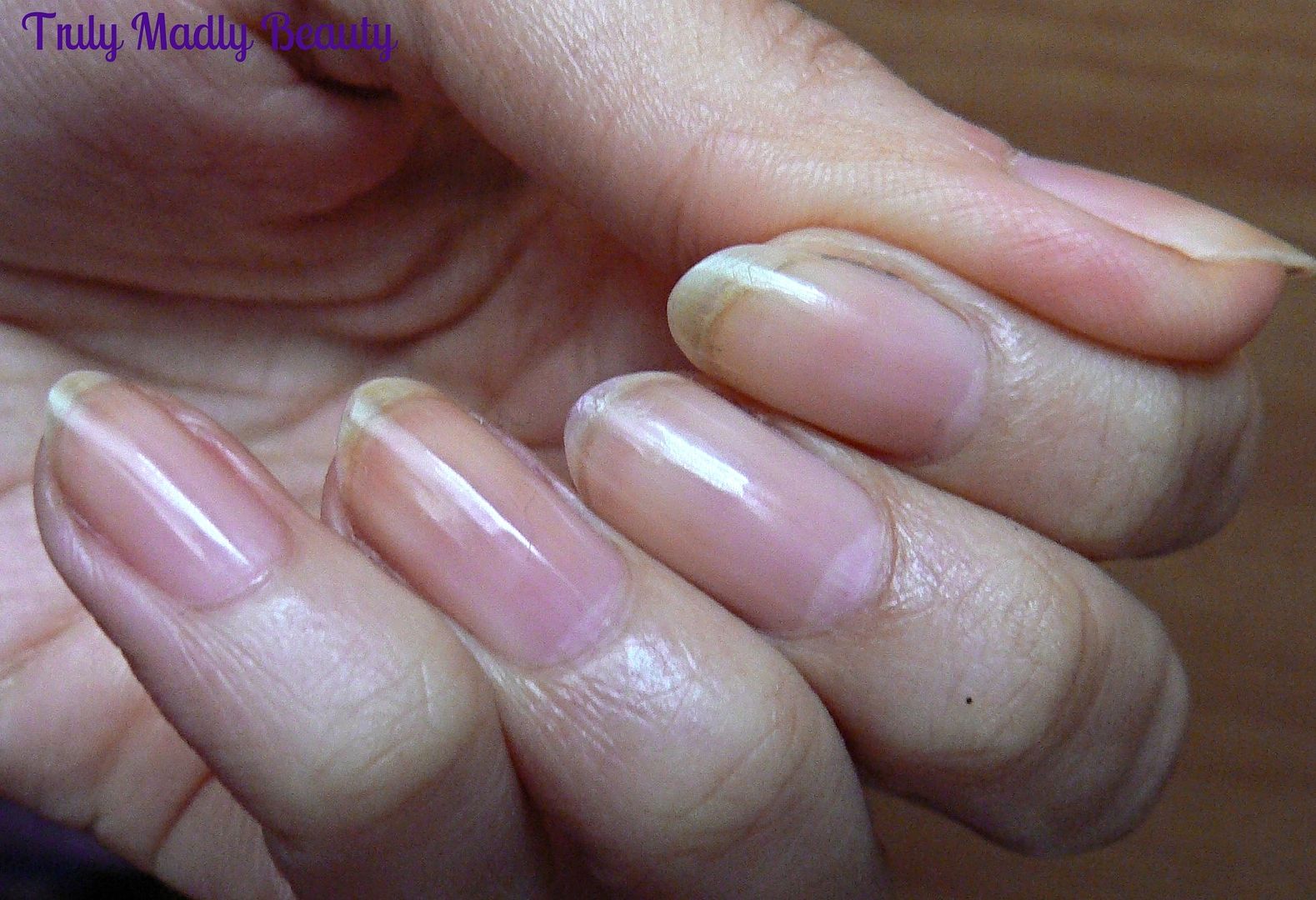 After using the MicroNail you are left with nails that look in healthy condition & salon treated with their glossy finish. I also noticed later on when I applied polish (of course I gave in eventually) that it glided onto the nail beautifully & left a lovely smooth surfaced finish.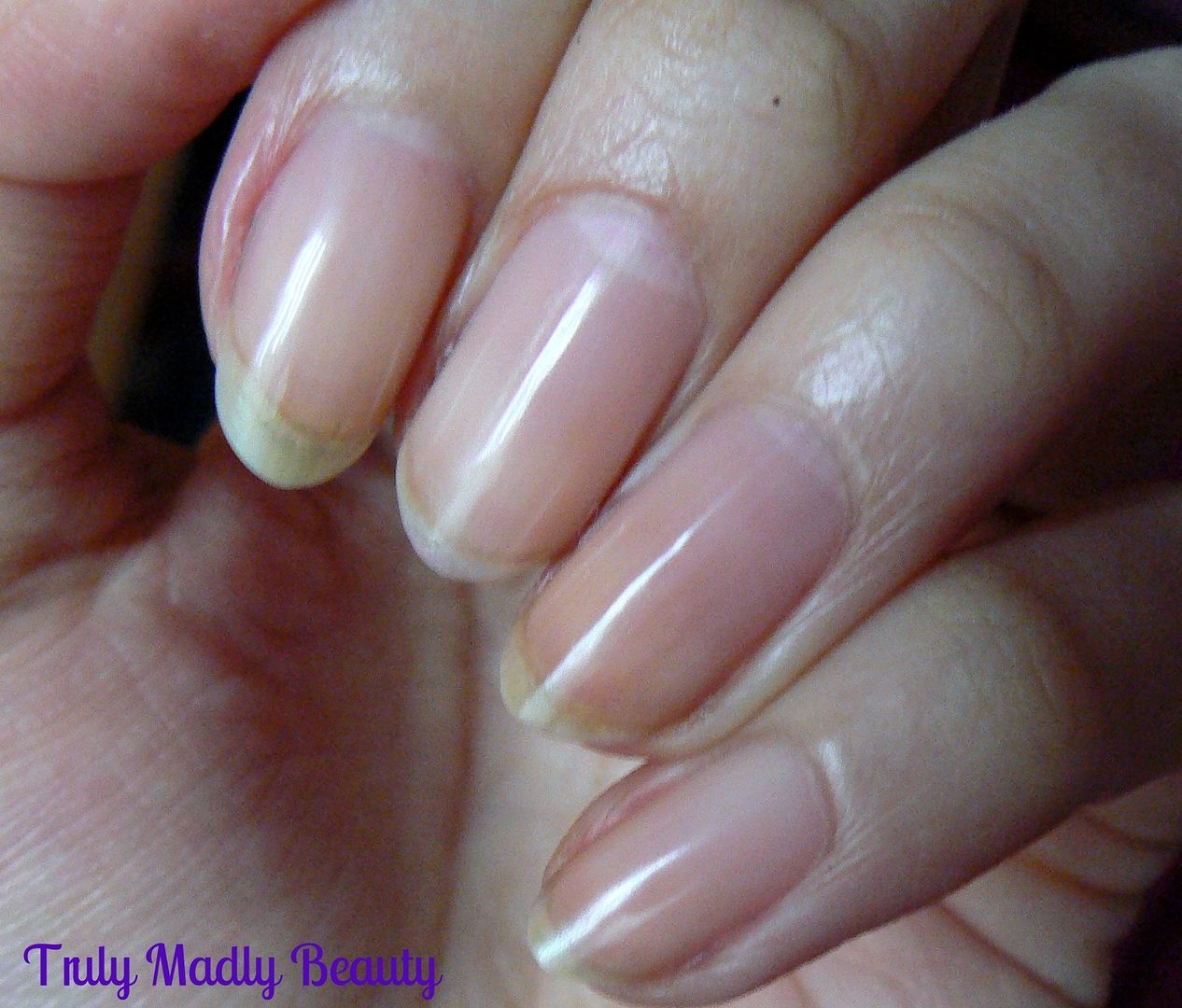 So there you have it, a device which has proven that it does actually give results & isn't just a gimmick like so many others out there. My mother has already "borrowed" it many times, which reminds me I need to go hunt it down!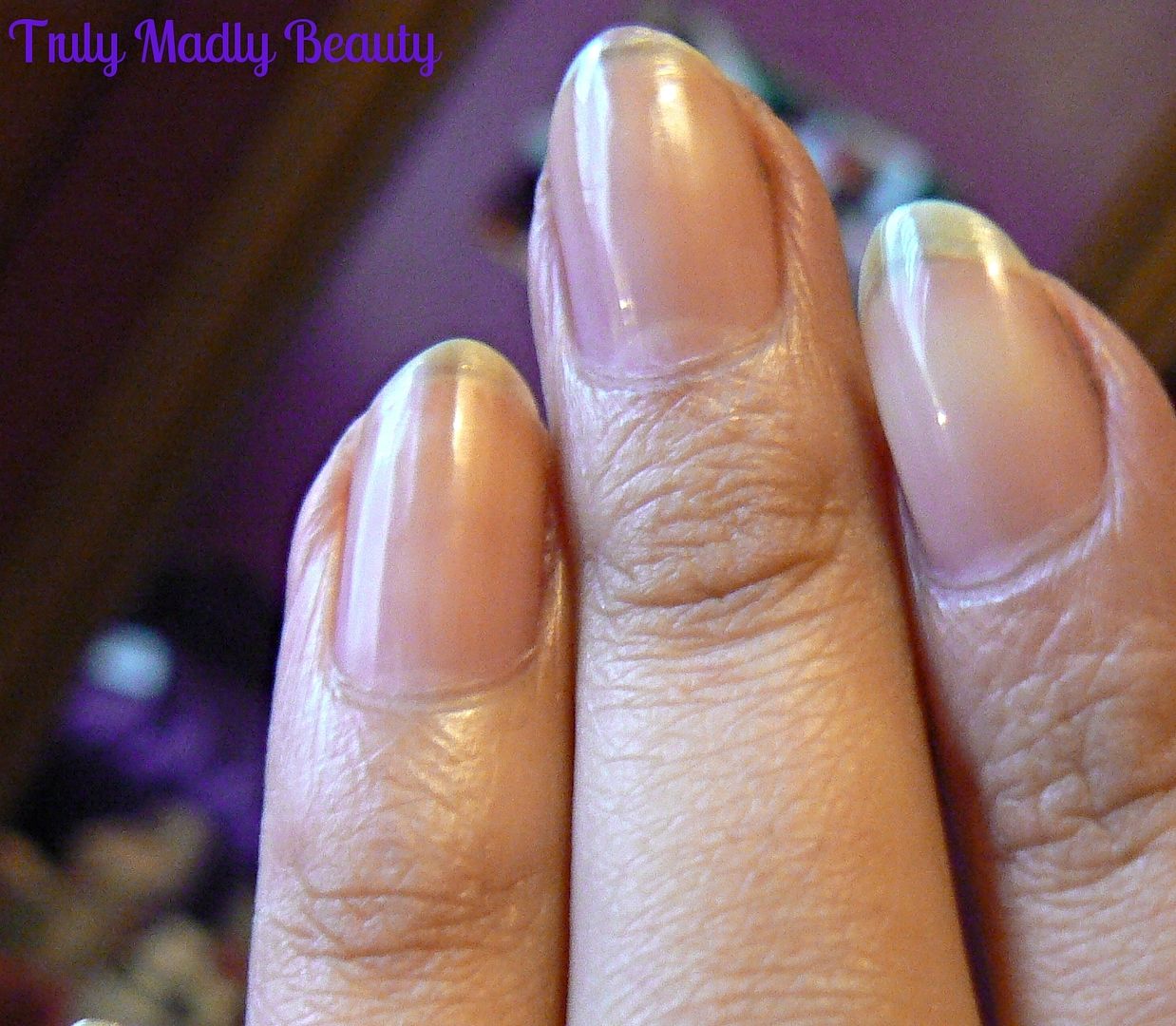 The device can be used on both hands & feet, for when your doing a pedicure & would be perfect for those who wish to have salon finish nails but perhaps cannot wear polish for work or simply prefer that simple clean manicured look!
The MicroNail retails for £39.99 & is available online. However Boots currently have it on offer for £29.99 & if that couldn't be topped... lookfantastic have it for a bargainous £19.99 right now! Almost half price!
Thanks as always for reading dolls!
Disclaimer - * products featured were sent to me for my consideration. I am not affiliated with the brand nor paid for this post, this review has been as always my 100% honest opinion! :)