Hello there lovely readers!
Being the bonafide polish lover, I'm not usually one for falsies. However I can't deny that having some stick on nails on stand by is actually quite handy, a fact proved quite recently when I had a last minute family do to attend & no time to paint the nails!
I was sent the Kiss Gel Fantasy Press On Nails* a while back & as mentioned, as I don't really like to use false nails I honestly did not think I would use them! But thankfully there they were ready to save the day & by doing so, also proved to me that they are actually pretty darn awesome as falsies go! Forgive me for neglecting you so.
What I love about the Kiss Press On Nails is that you have a choice of using either glue or adhesive pads to apply them. Its because of the glue that I've avoided using false nails due to the damage they wreak on my nails beds, this & also the fact that I've always found the sizes & lengths of fake nails just ridiculously long & often uncomfortable to wear.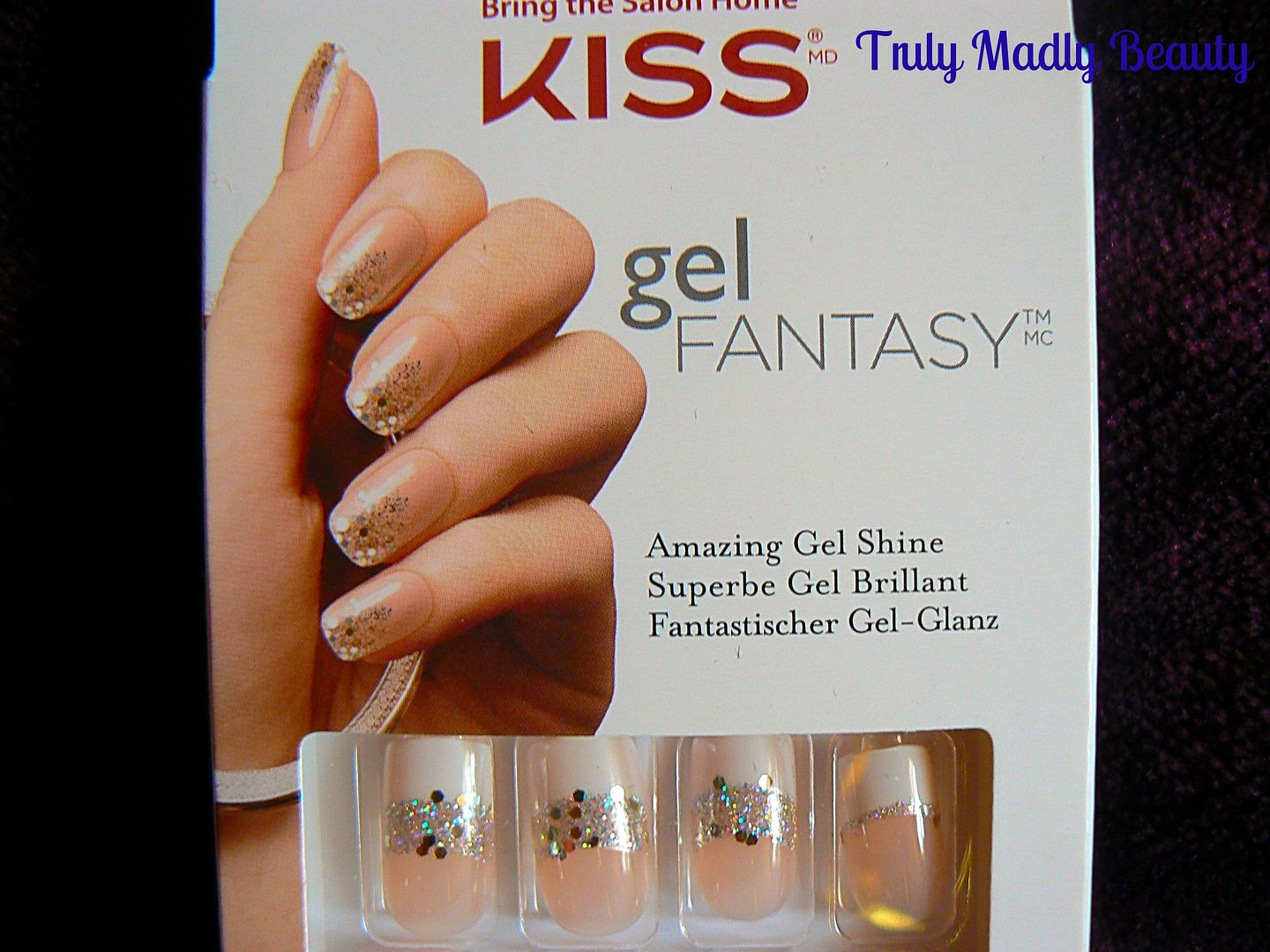 Not with the Kiss nails, not only are these so easy to apply, heck you could do it with your eyes shut, in each box you get a large selection of different sizes (each nail has a number) so you can easily match up the right size to your nail & then simply use the same numbers used for the other hand. You also get your glue, adhesive tabs, mini file & manicure stick included.
Once you have all you falsies laid out, simply peel back the adhesive from the sheet & stick on to the nail. Once on the nail, you can then peel off the top protector on the adhesive & then press on the false nail on top. Add a bit of pressure...& your done ready to move on to the next! I had all 10 fingers done in less than ten minutes.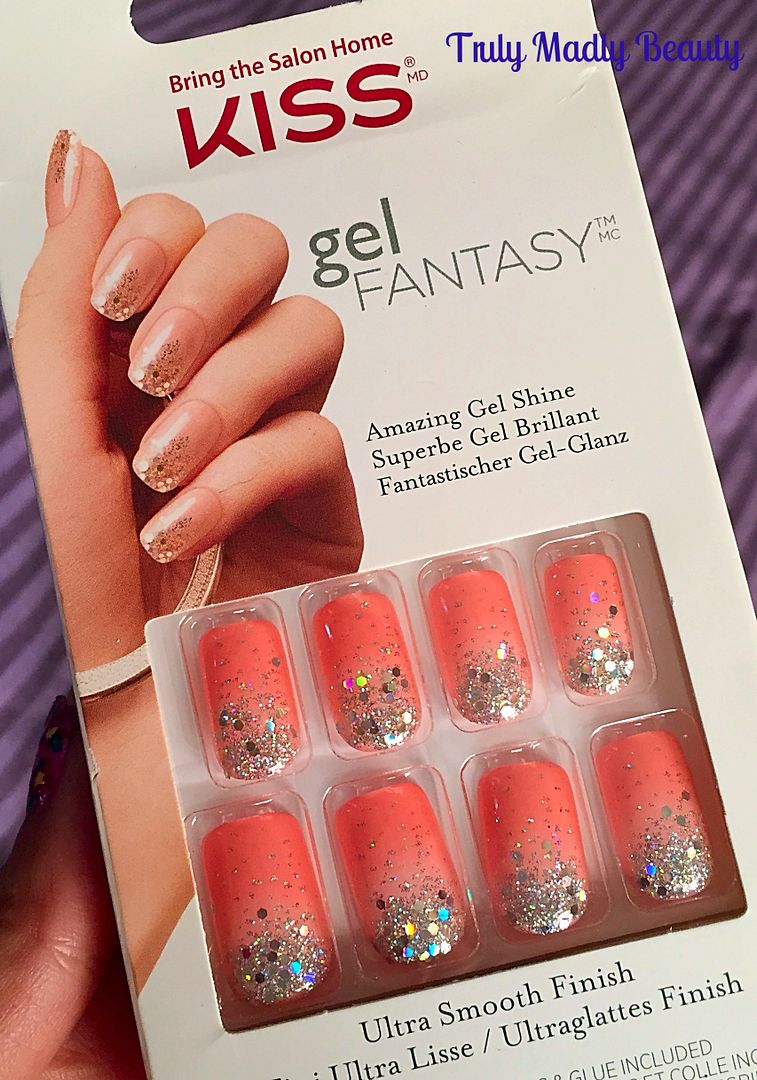 Also how pretty is the design? A simple french mani jazzed up with a pretty silver holo sparkle, perfect for a night out! And on top of all this, the deal breaker for me was the the length of the falsies, I can't stand the thought of long talons a la Freddy Krueger style. Nope these were a suitable length to allow one to go about day to day tasks with no problem & lasted throughout the next day, by which time I was ready for a change & was able to peel them off no problem & no damage to the nails, huzzah!
All in all a fab little product to have in my stash. So I will definitely be getting some of these bad boys as back ups for similar emergency scenarios. You can find Kiss Gel Fantasy Press On Nails in an array of lovely designs in Boots & Superdrug for around £6.99.
Lotsa love to ya!
Disclaimer - * products featured were sent to me for my consideration. I am not affiliated with the brand nor paid for this post, this review has been as always my 100% honest opinion! :)