Hello there my lovely readers!
More tea and cake reviewing time! So one of my dearest friends & favourite humans celebrated their birthday recently therefore naturally we marked said occasion with my favourite pastime...afternoon tea of course!
I wanted to try somewhere new so after a bit of browsing, it was the Royal Afternoon Tea at The Arch London which caught my eye, so booked it I did & off we went! FYI I nearly always use the website

afternoontea.co.uk

as my main port of call when afternoon tea hunting, it really is fantastic as you can book everything online so easily & search for teas in any area of the UK you like. As we were spending the whole day in London, naturally I searched for one in the city.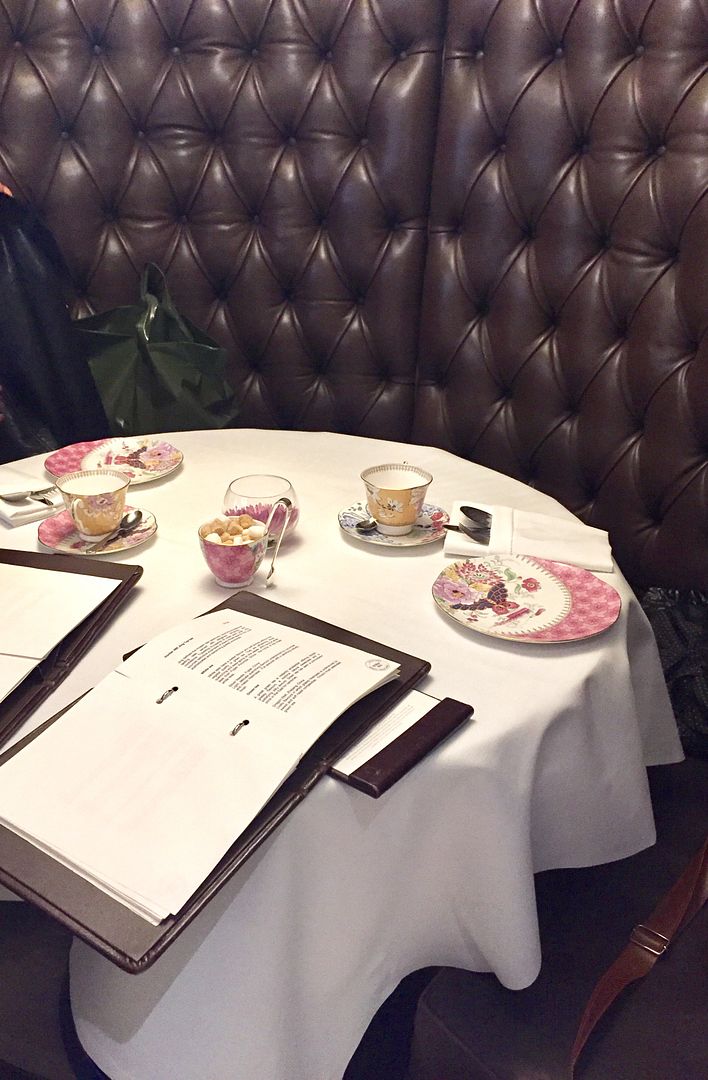 The Hotel is located round the corner from Marble Arch where a few other hotels are also situated. On our way there my friend went loco as she was certain a famous Bollywood actress walked past us upon exiting one of the hotels...Kareena Kapoor I think? Not exactly being a Bollywood pro I wouldn't have even realised if it wasn't for her hyperventilating! Anyhoo once she had regained her composure we continued to mosy along to our destination.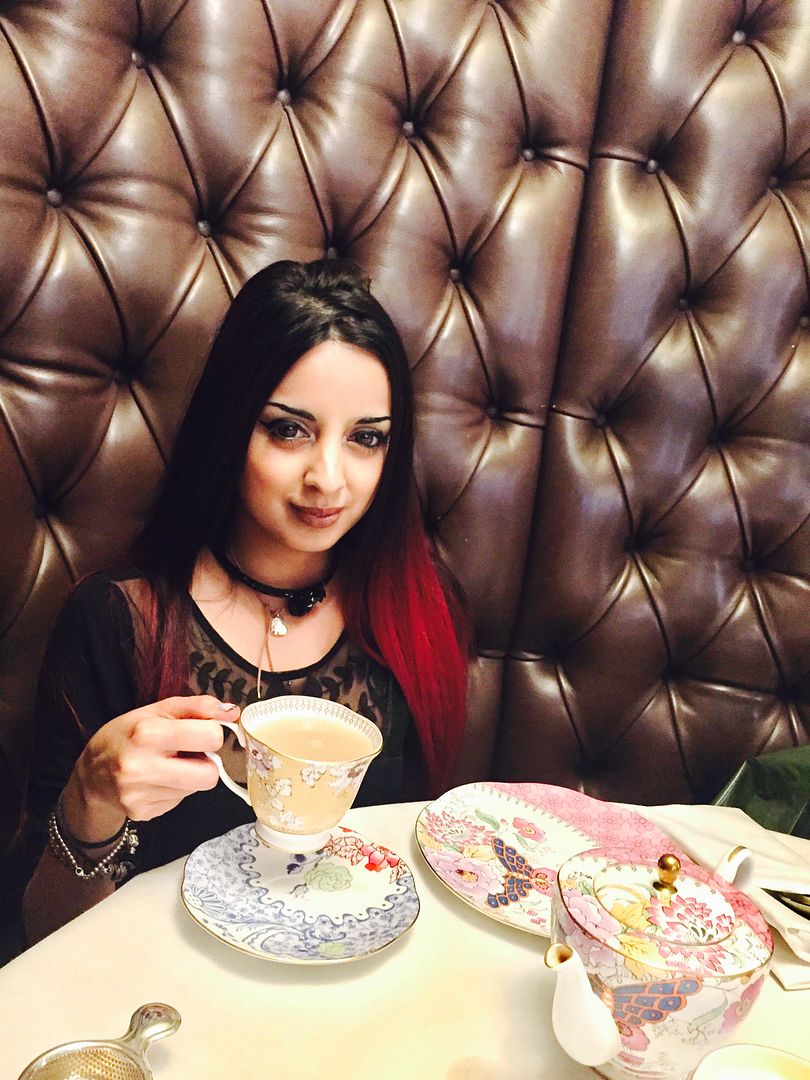 Upon arriving we were lead into the very stylishly decorated Hunter 486 restaurant where we would be having our tea, it has a mixture of modern & old age vintage to its décor, really gorgeous. Luckily it wasn't busy at all & we were treated to a cushiony booth all to ourselves which even had a curtain which could be drawn across allowing us to enjoy our tea in private, how romantic!
After perusing the menus & selecting our tea options, where a selection of black, white & green are all available, iced water was also provided which we happily sipped whilst we waited for our sweet & savoury treats to arrive, at the same time totally admiring the beautiful crockery that accompanied the tea, isn't it so pretty?!
Not too long later, our lovely waitress brought over the tea itself in all its three tiered glory. I mentioned upon booking that we would like vegetarian sandwiches, however fish was fine. So in place of the chicken & ham we were given cucumber & cream cheese which I always love having with afternoon teas so hurrah!
The other delicious offerings included egg mayonnaise, cheddar & chutney & smoked salmon blinis which were all delicious!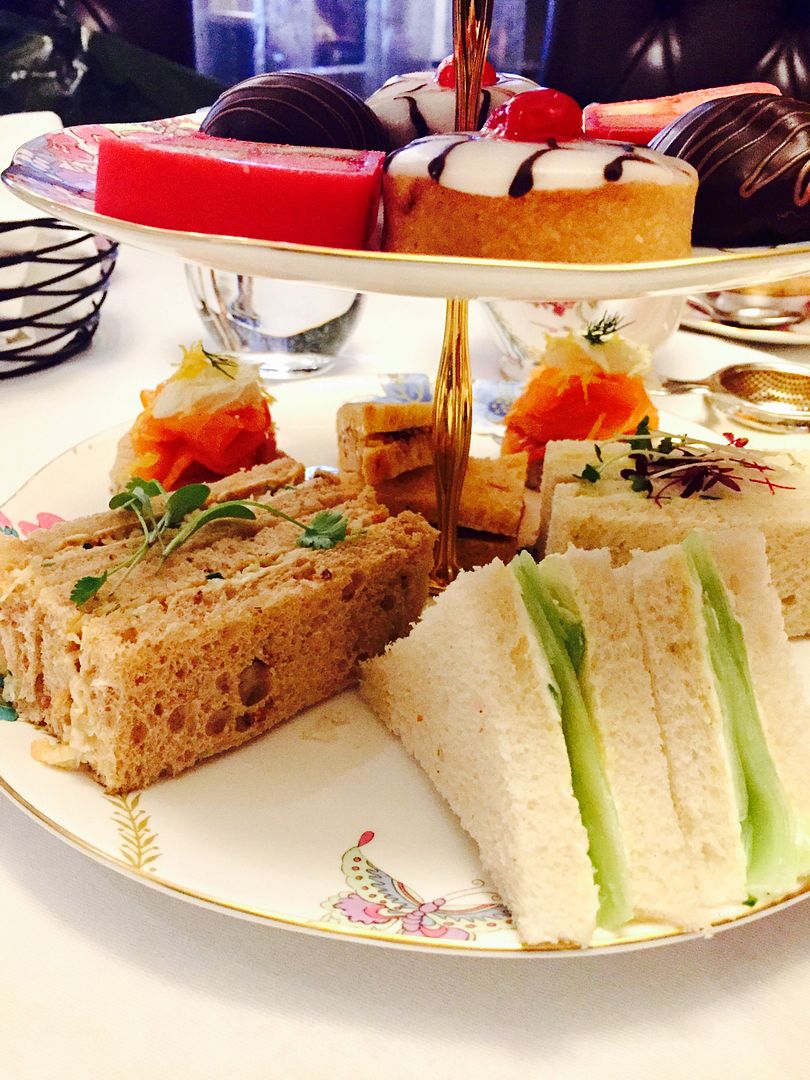 Next came the sweets. I have to really praise the staff here at Hunter 486, not only for their impeccable service throughout, but they had obviously taken note of the fact that I had requested vegetarian sandwiches & therefore had substituted the cheesecake as well as the rhubarb & custard jellies with chocolate brownies & chocolate covered strawberries instead on account of the former's containing gelatine.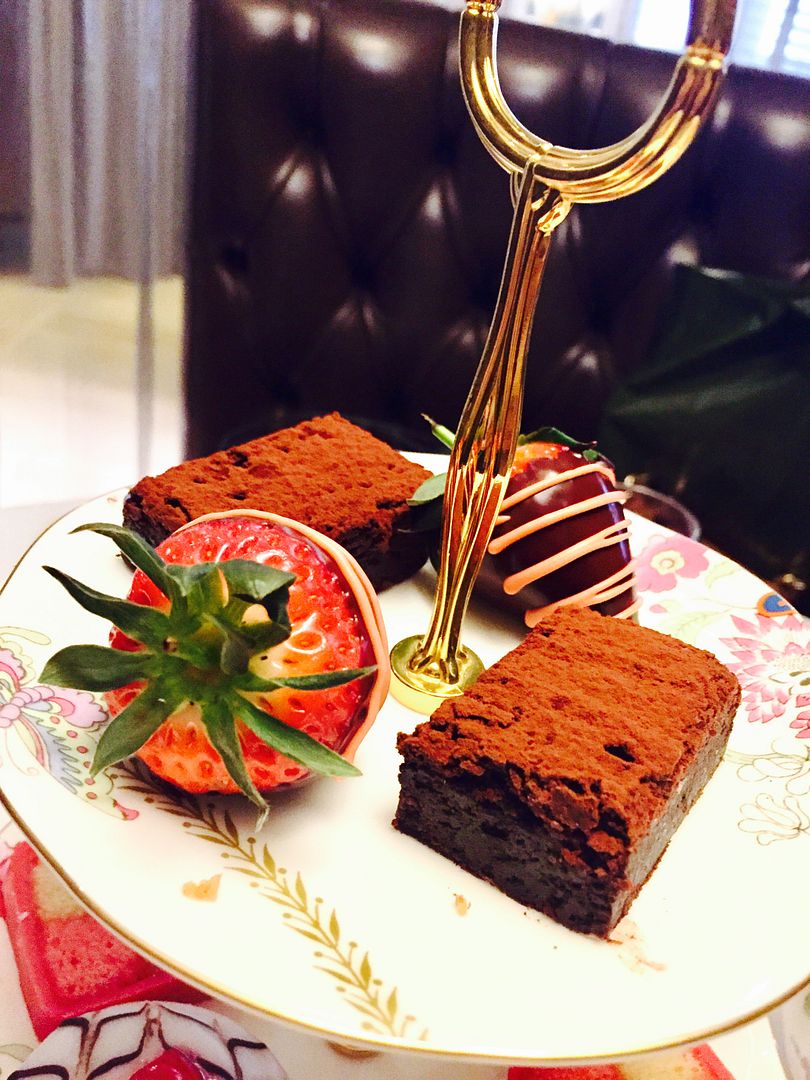 The waitress informed us of this change & it was very much appreciated as I know not many places would have taken that into consideration!
And who doesn't love chocolate covered strawberries?! Definitely winning ;)
So as well as those delights, we also attempted to consume the remaining delicious treats including the classics battenburg slices, bakewell tarts & teacakes which were chocolate orange flavoured...YUM!
Of course no Afternoon Tea is complete without the scones & these came served wrapped warm in a basket with accompanying clotted cream and strawberry jam...DOUBLE YUM!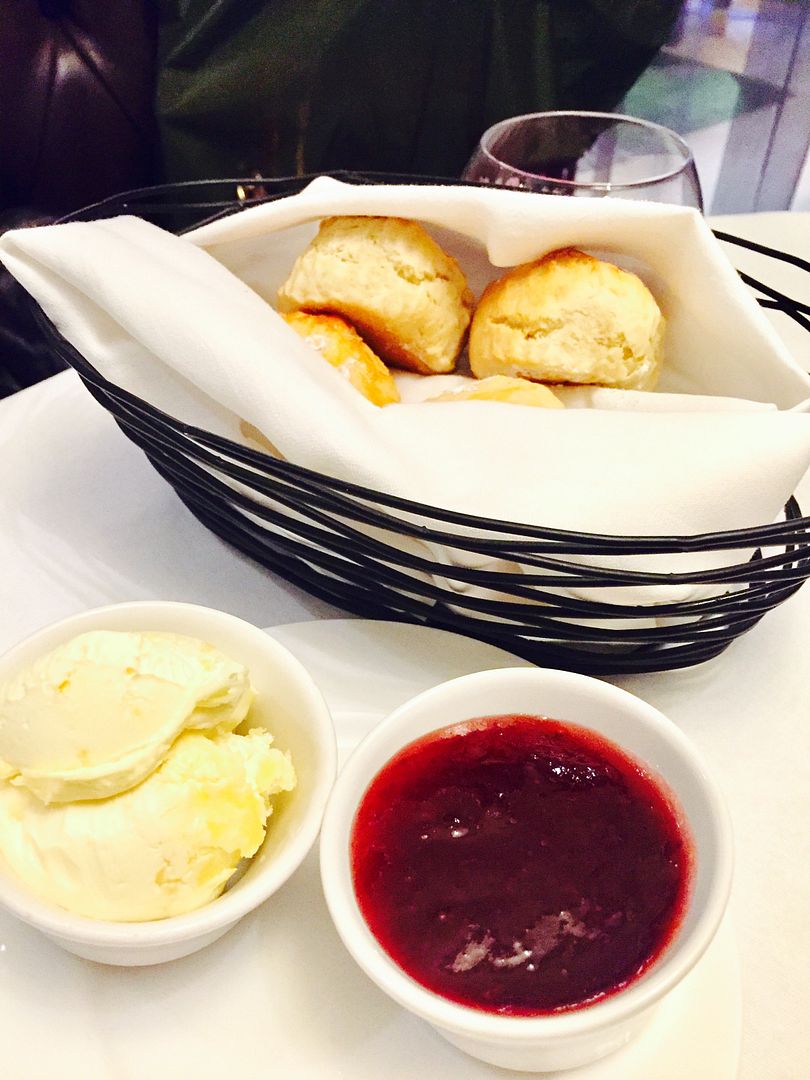 My friend & I had the loveliest time at Hunter 486. The whole experience was so lovely & relaxing & we were able to enjoy our tea at our own pace, whilst occasionally being checked up on by our waitress for tea top ups.
We struggled to finish all the goodies, though we gave it our best shot! But the staff kindly packed up our leftovers for us to take home. I would definitely come here again & highly recommend it to everyone, not only for the quality but affordability as well at £25 per person which I think is an great price for such a high quality tea.
Thanks as always for reading! Have a peek at all of my other Afternoon Tea Reviews HERE.
Lotsa love to ya!