Hello there lovely readers!
Every once in a while you come across a wonderful, world shifting, angel chorus inducing, HALLELUJAH product that pretty much changes your life. May sound a tad over the top but when such a rare occurrence does happen, tis a fortune of epic levels & is exactly the case with the product I eagerly share with you today. Dolls, I have FINALLY found a miracle nail strengthening product that actually DOES what it promises...may I present to you the little bottle of wonder that is Micro Cell Nail Repair*
If you follow me on my Twitter rambles (@aysh_tmb FYI) you may recall a time where I was forever tweeting my woes on the condition of my nails...yah...sorry about that O_o. But weak, brittle & breaking, which for a nail blogger is hell I'm sure you'll agree, I was at my wits end!
And believe me when I say that I have tried EVERY method known to man in an attempt to help including diet changes, taking all manner of supplements & using countless different nail treatments, yet nothing worked, until now.
About to admit defeat & accept that I was destined to have weak nubbins for eternity, it was at this point I came across a bottle of MicroCell Nail Repair which I'd received at an event a while back. Figuring I didn't have much to lose I decided to give it a whirl & my word....I was blown away by the results.
Lets face it, there are products out there which promise a multitude of miracles yet never deliver *looking at you here Sally Hansen* It does make one dubious & cautious when trying out new products, bracing yourself for disappointment at another fad.
NOT the case with the MicroCell Nail Repair & I can fully understand why this little bottle of elixir is an award winner.
The Nail Repair is a treatment which is applied to clean bare nails nails once a day over two days, removed, then applied again, As I rarely am without polish I've been applying the Nail Repair as a base coat & I noticed the difference within just a week.
Not only did my nails finally seem to be growing, but the brittle weak condition had all but disappeared & they visibly looked & felt so much stronger.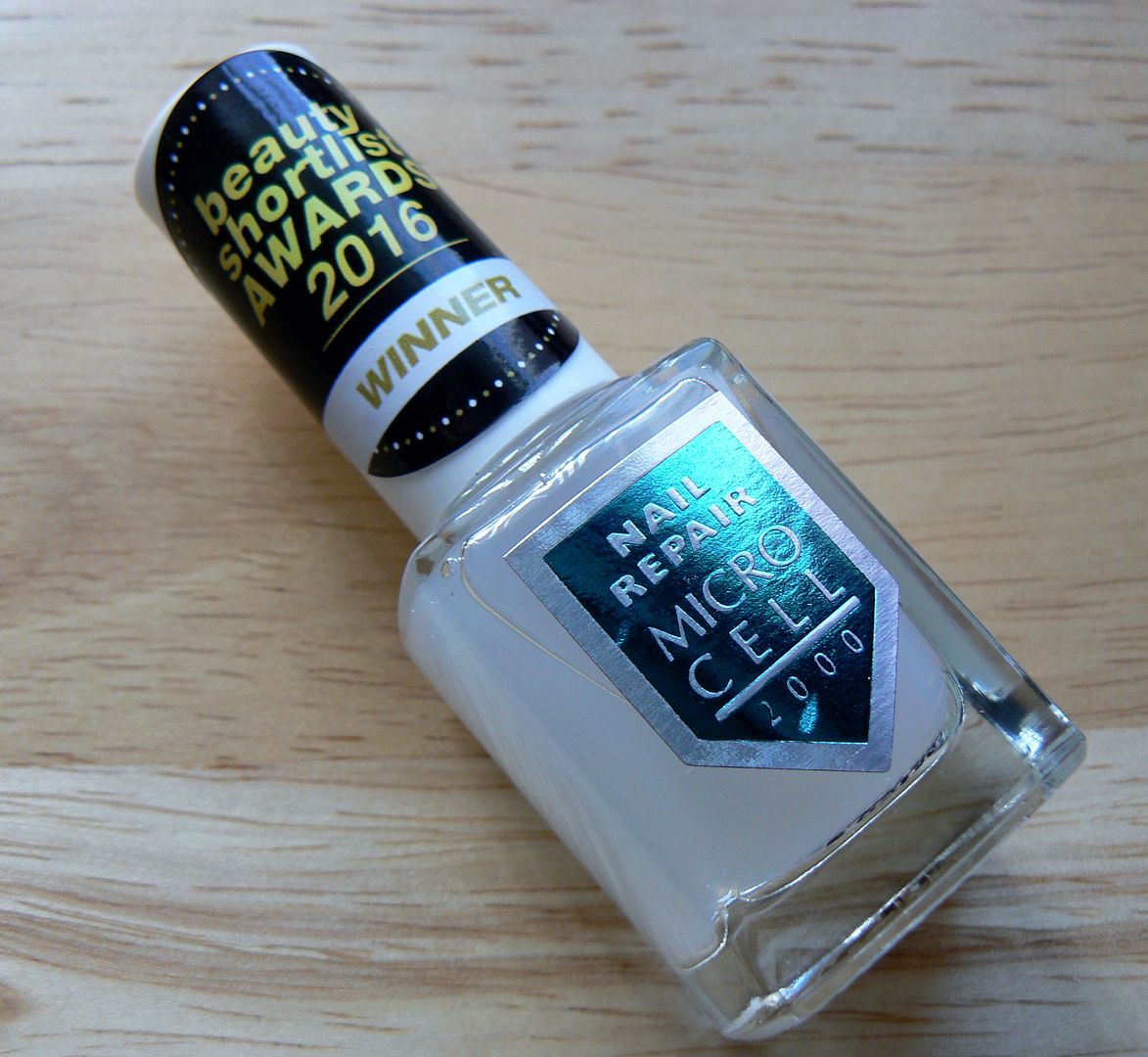 Another week went by where I was fully bracing myself for the inevitable breaking but nope...still they grew....
Three weeks later of applying the Nail Repair & my nails are the longest & healthiest they have ever been & in incredible condition...*cue all the hallelujahs & praise the nail gods* Aysh is a happy bunny!
Just to give you a bit of an idea of the difference its made here is a mani I posted over a month ago when my nubbins were at their worst...
And below is a mani I Instagrammed last week (@aysh_xox...currently obsessed with magnetic polishes, remember those?!)
The pics speak for themselves really huh? MicroCell Nail Repair...I bow to you in thanks. RESPECT. This little miracle product has now replaced all of my basecoats & has pride of place on my table. As I do have a number of different ones, I alternate so they all get usage, but its always with a squee of delight when I know its MicroCells turn ;)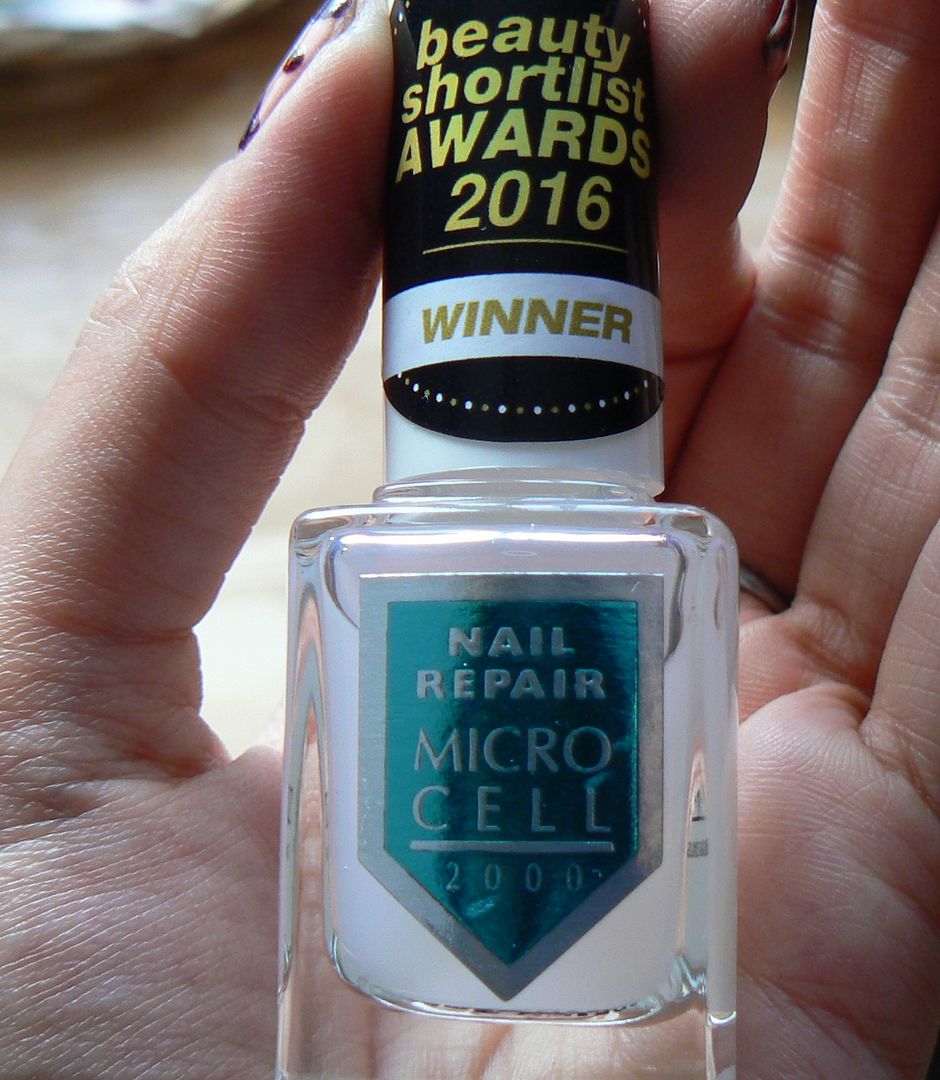 There is a range of other nail care products available from MicroCell including the Nail Wonder, a topcoat treatment I've yet to try but another gem I've become besotted over is the brilliant Natural Mineral nail file* (£14.50) which can be used on both bare & varnished nails. It smoothens & files the nails beautifully without harsh damaging, sealing any rough brittle edges.
The MicroCell Nail Repair is available in Selfridges as well as online for £18.50. Now this may seem a tad dear at first but when I factor in the amount I've spent on supplements plus countless other treatments that very much FAILED....lets just say I will happily purchase & re-purchase this till the end of my days.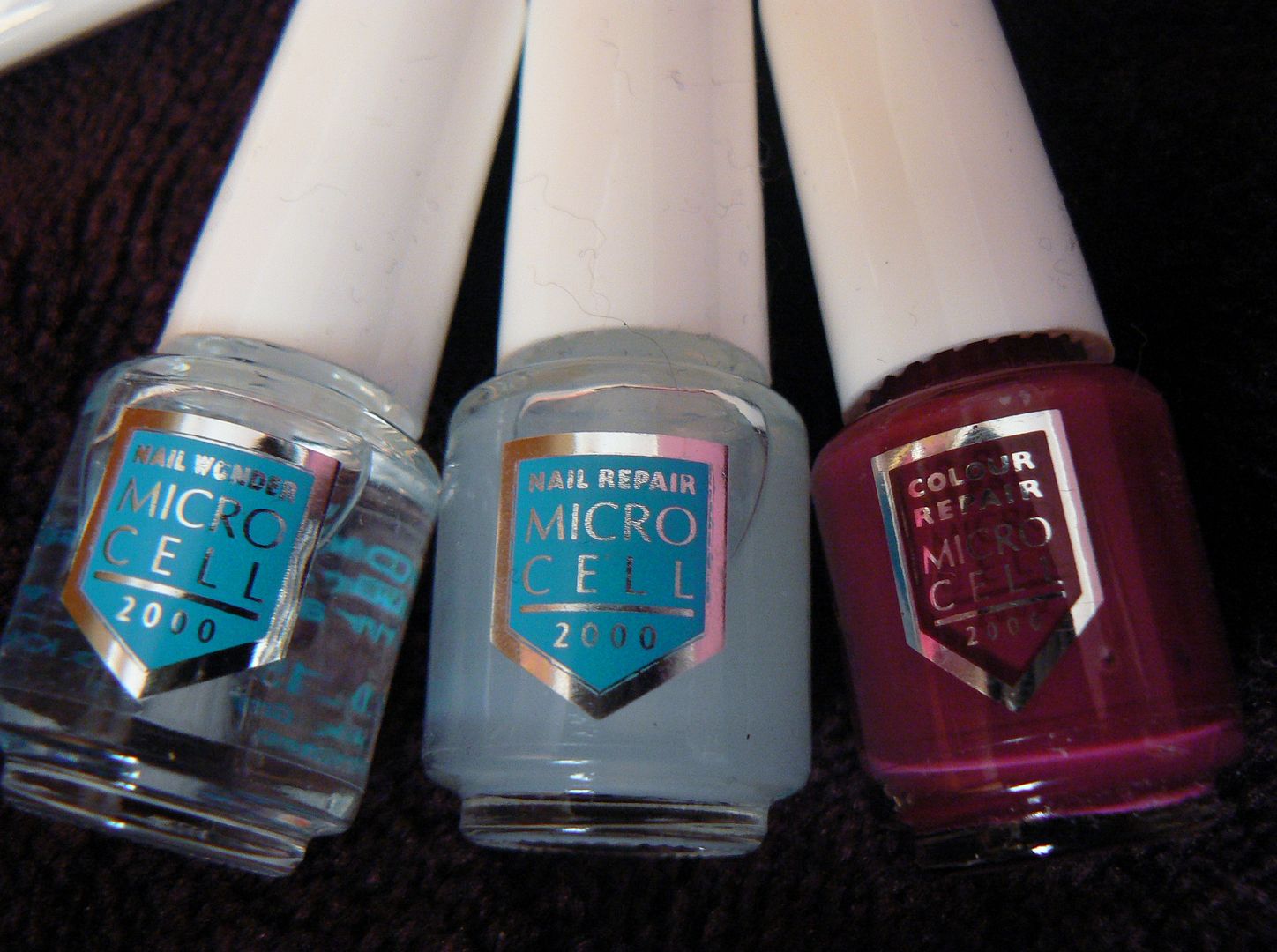 Even better, if you want to try the product first then there is a fab 'Try Me' kit available which contains a mini nail repair, nail wonder, coloured polish AND polish remover...all for just £9.99 at the moment on Bath and Unwind website where MicroCell is also available to purchase from...BARGAIN!
In short loves...GET this product in your loves ASAP...& thank me later. Thanks for reading!
Disclaimer - * products featured were sent to me for my consideration. I am not affiliated with the brand nor paid for this post, this review has been as always my 100% honest opinion! :)