Hello lovely readers,
As a "mostly" nail blogger, I'm ashamed to admit I don't pay as much attention to my cuticles as I should...I know *hangs head in shame* Though I promise my moisturising game is STRONG. I always have a tube or ten about my person & it helps having an office job where I can keep one within reach on my desk to use religiously!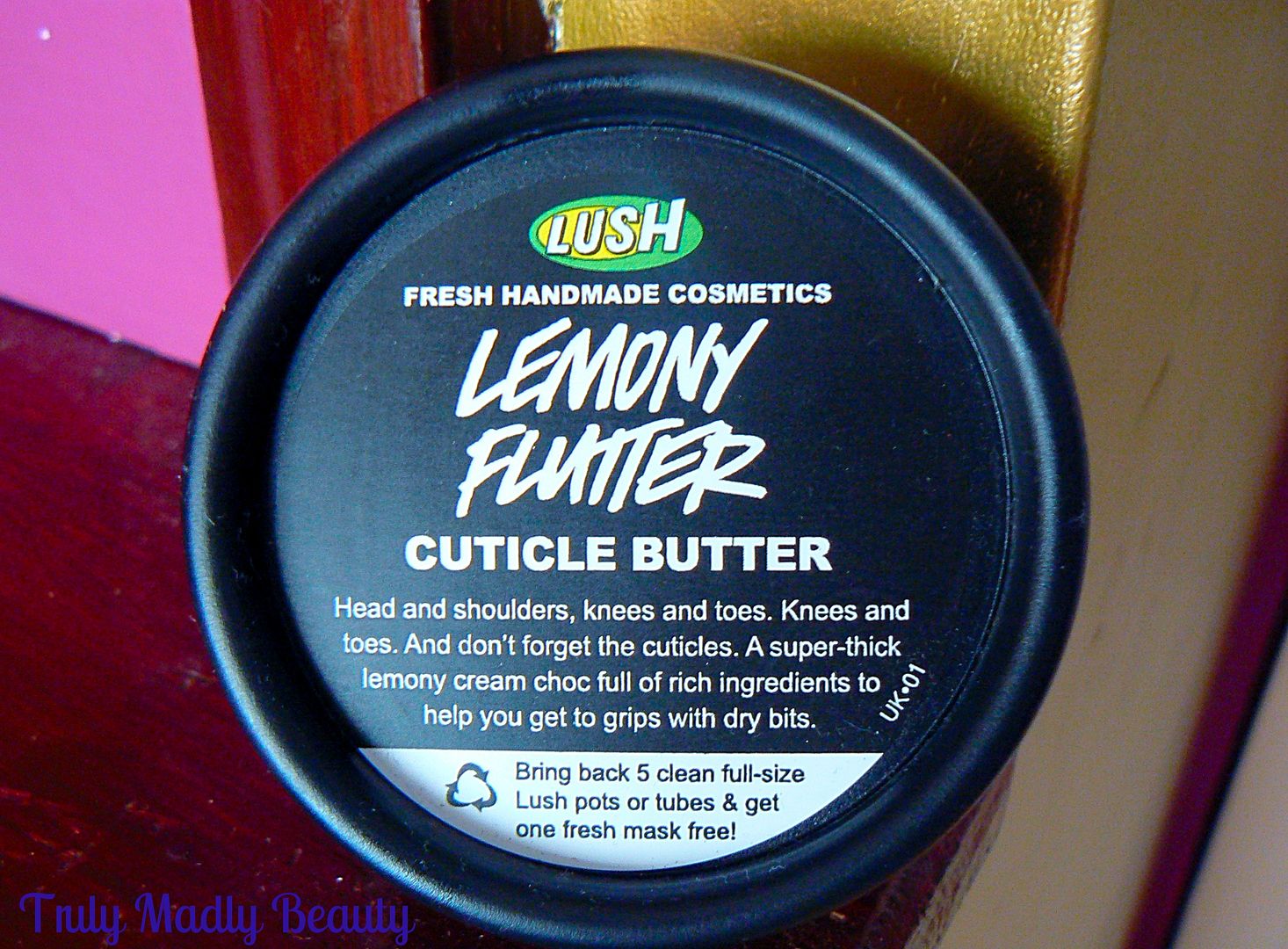 However going back to the cuticle situation, I am actively trying not to neglect them with the help of some nourishing oils, lotions & potions designed specifically for keeping them healthy. One product which has been repurchased a few times now by moi & never fails to do this is the divine LUSH Lemony Flutter Cuticle Butter (RRP £6.95) ... rhyming gives me such satisfaction...you did good on the name LUSH.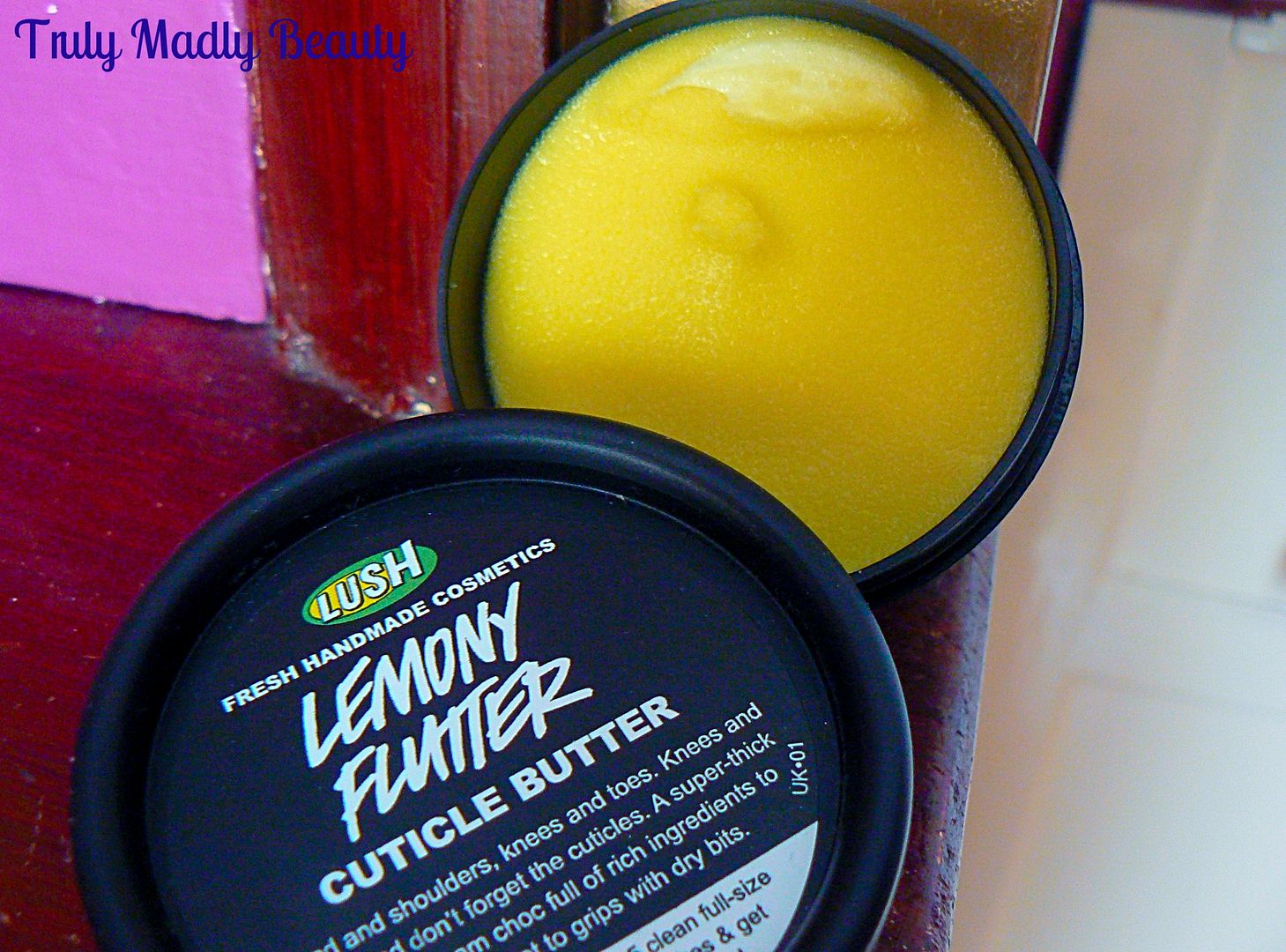 And the fab thing about this stuff other than the fun name? Its a multi tasker! Don't you just love those? Yes this wee tub of creamy yellow goodness can be used on not just your cuticles but your entire hand for a nourishing treatment, on the elbows, knees, heels...heck anywhere that requires a bit of extra TLC.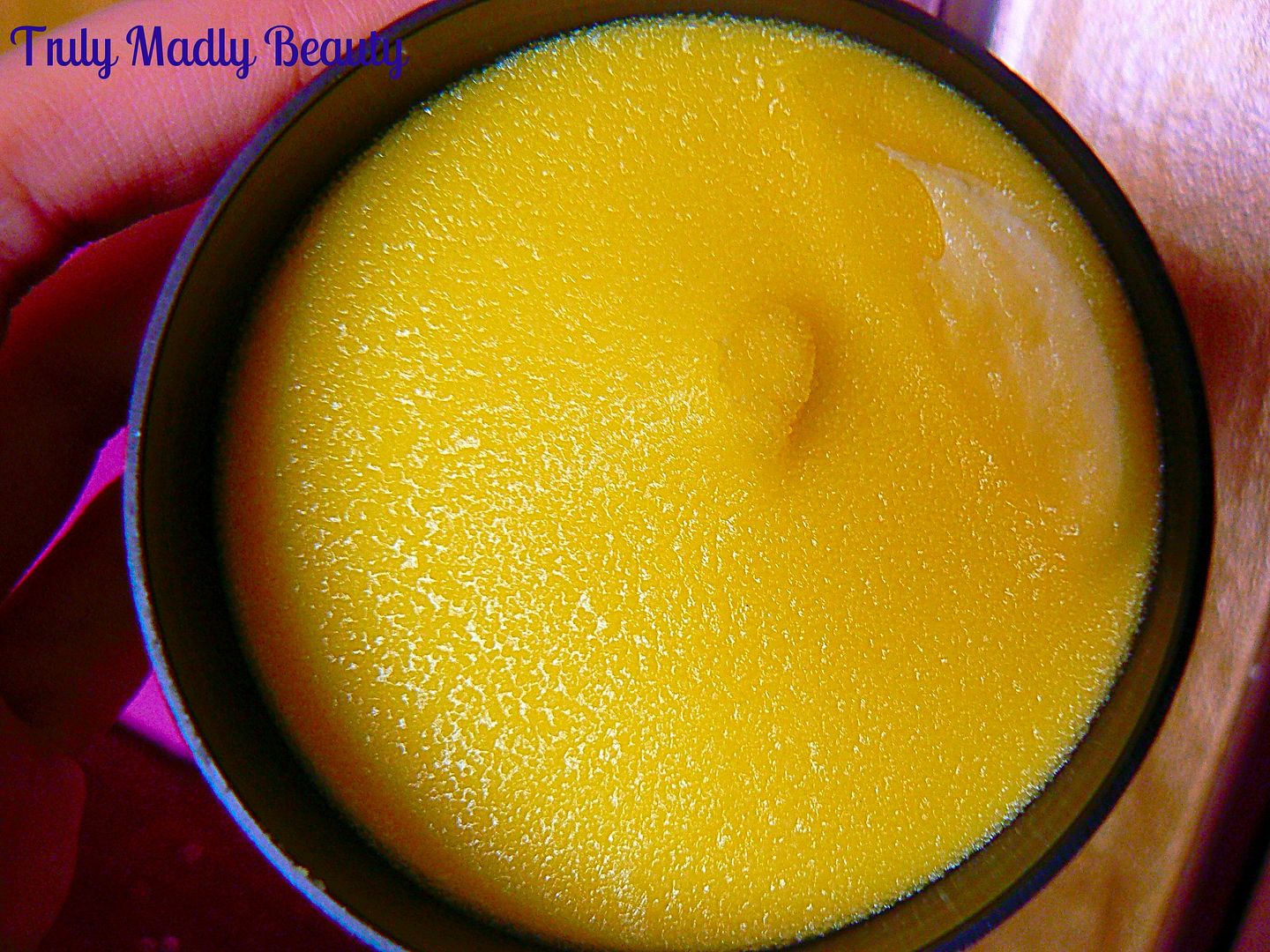 As is clear from the name this cuticle butter has a delightfully refreshing lemony scent to it, so if wide awake, refreshing scents are your thing then this will be right up your street. The ingredients sound like a pamper haven, including treats such as coconut oil, Shea butter, Sicilian lemon oil...mmmm.
The butter itself is a thick formulation, you only need a tiny amount to reap its benefits & once warmed up, it soaks into the skin leaving your hands (or wherever you've applied) feeling fab again. A little definitely goes a long way! I've yet to try it in such a way but I've heard that this stuff is fab for the lips too!
Have you tried Lemony Flutter? Thanks for reading!
Lotsa love to ya!