Hello there lovely readers!
Ooooh its been a while since I've used a good flakie polish! Well I thought it was high time I rectified that situation ASAP today...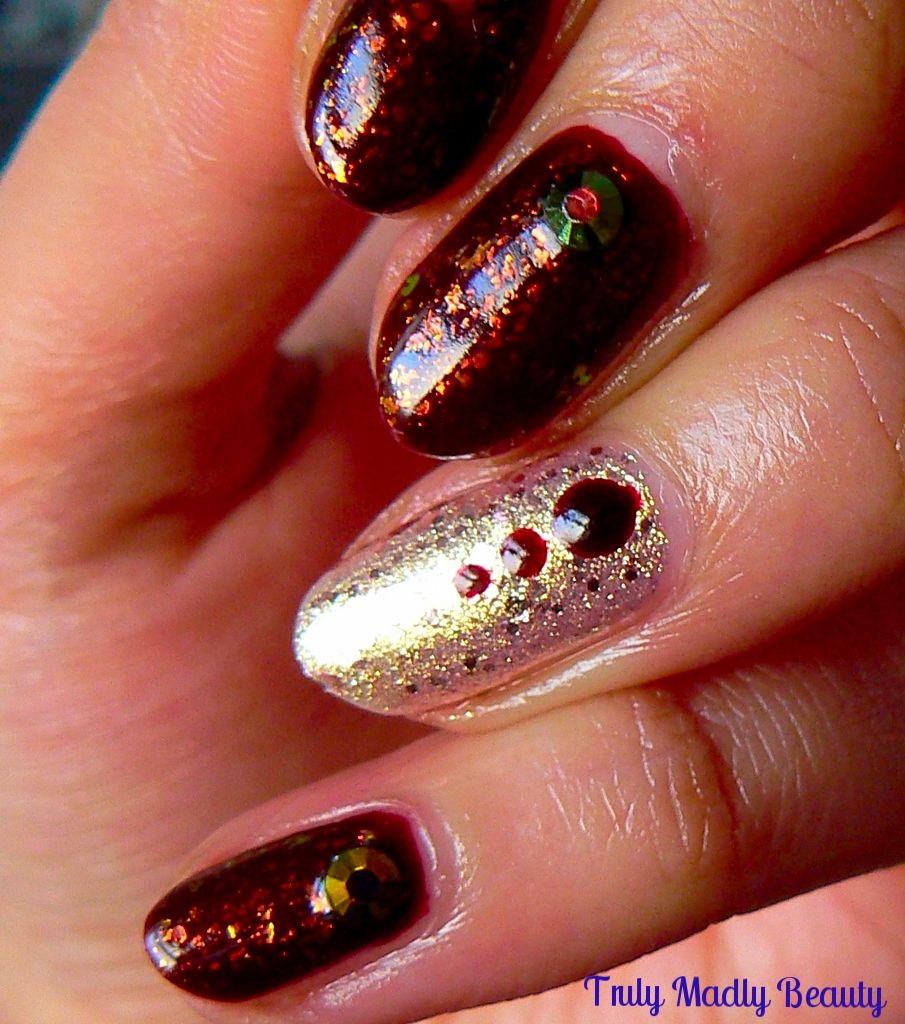 Flakie polishes are a fab way to jazz up an otherwise ordinary shade if you are after a little something different but don't want to go down the whole glitter route. Flakies are basically fine shards/flecks of holographic glitter, usually suspended in clear polish however you can find some serious rainbow POW WOW flakies these days...*looks at ILNP*...prepare your eyes for some serious sparkle! Note to self: BUY ALL THE ILNP FLAKIES.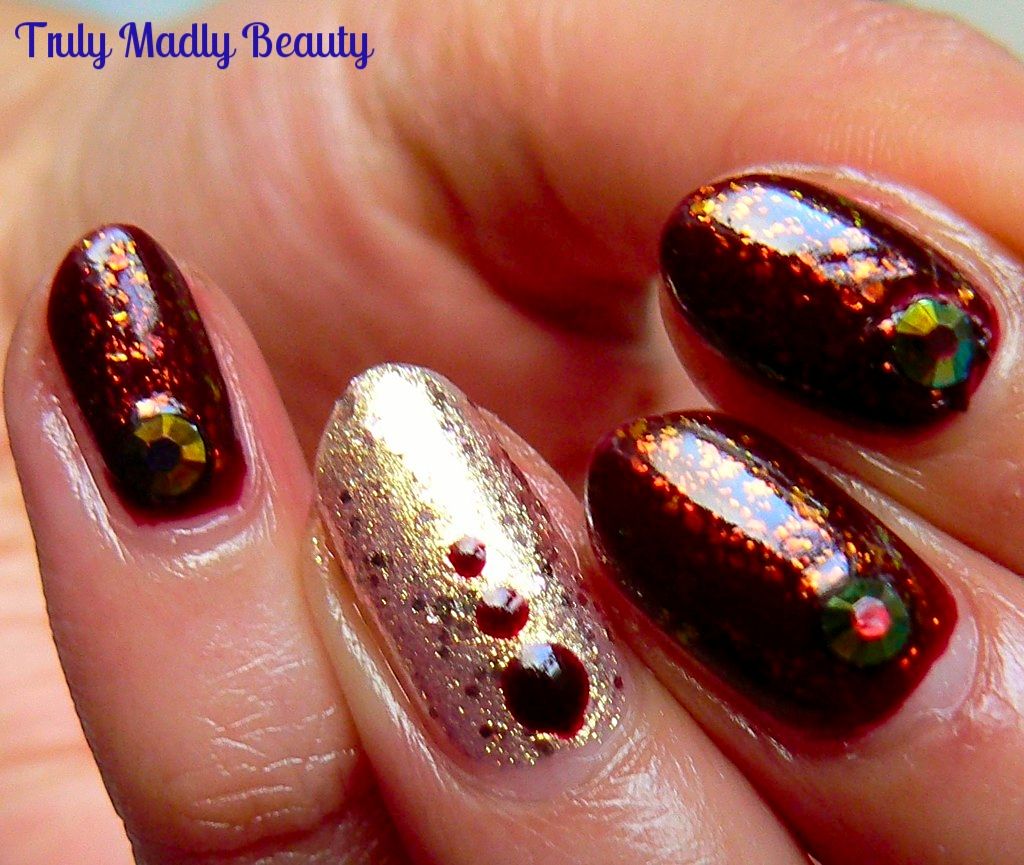 I was having a brain-fart moment & couldn't decide what to do, finding myself engrossed in reading my current Game of Thrones books plus having (finally!) started watching the TV series, I used this as inspo & combined a mixture of my favourite things, glossy burgundy, antique gold, pretty stones & of course a bit o' flakie to create a vampy medieval Fire & Blood Game of Thrones vibe mani!
For my gold fix I used two coats of Formula X Love Chemistry on my pointer finger which I picked up in Sephora during my NYC trip last year. I must be the only blogger to visit Sephora & come away with nothing but polishes haha! But then I guess that shouldn't really surprise. Love Chemistry is a swoon worthy pale gold foil with pink hexagonal glitters, so pretty!
Then for the gothic blood touch, of which there is no shortage of in GofT I'm sure you'll agree, I reached for a golden oldie, one that has actually been repurchased I love it THAT much, good old reliable Barry M Red Black. Two coats leaves a lovely glossy finish.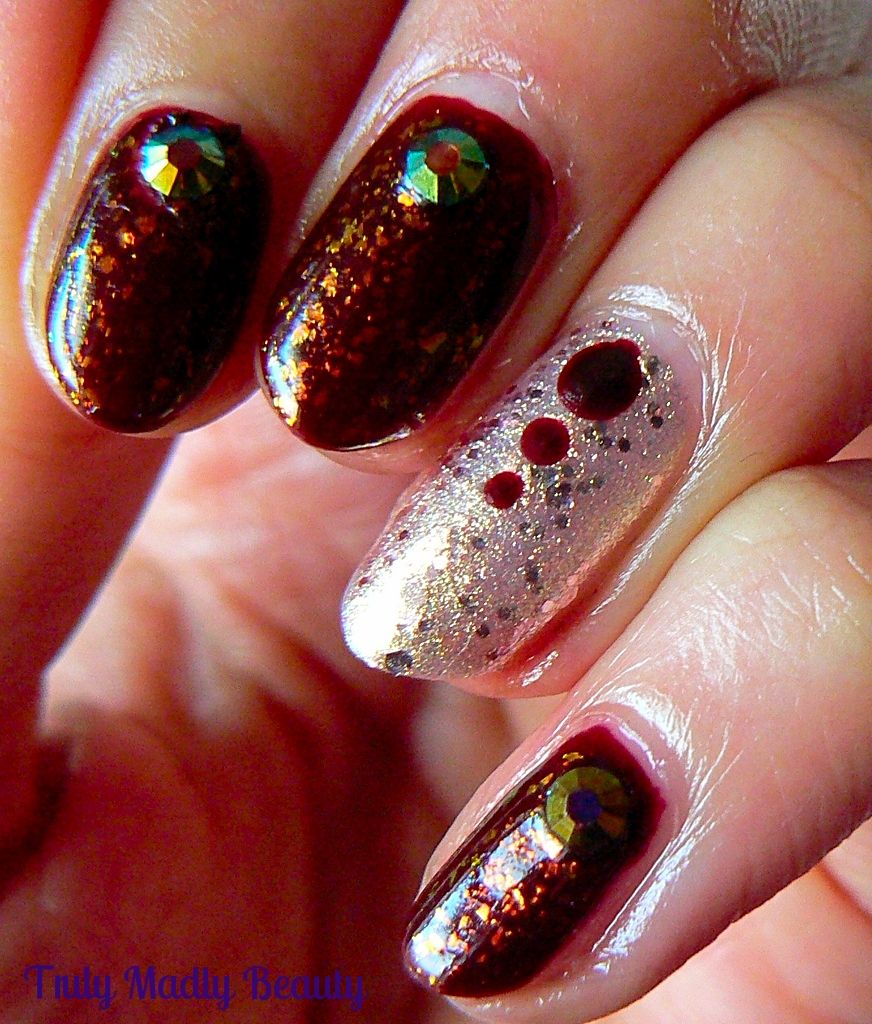 Using the same shade I added on a trio of dots in descending size on top of the gold nails using my double ended dotting tool which has a different sized dotter on each side...doesn't it look just like drops of blood? I luuuuuurve it! Yes I know...I'm weird.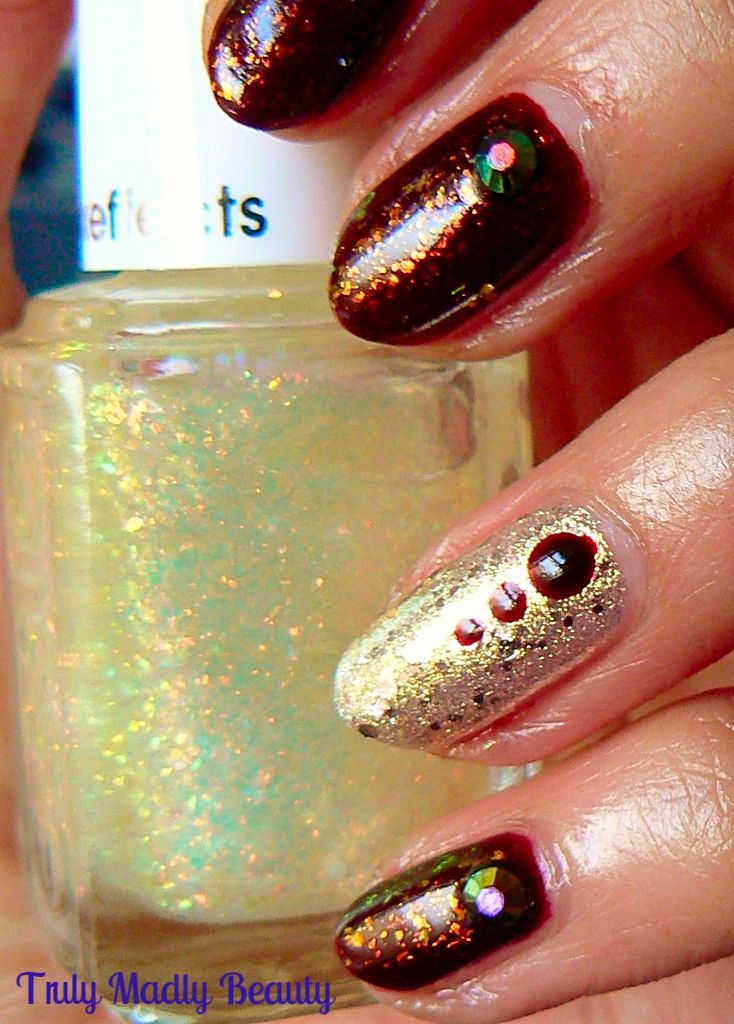 Next for the flakie action! Here I've used Essie LUXE Effects in Shine of the Times & oh how puuuurdy it is. Apply one coat on top the Black Red & simply sit back & enjoy that dazzle. Depending on which angle & light you look at it from you can detect colour shifts of fiery orange to shimmery green.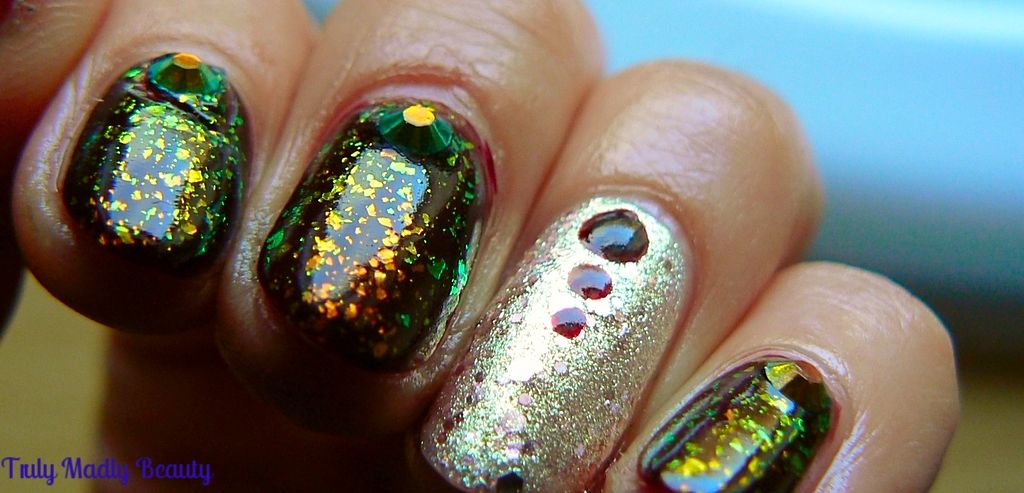 For a final touch (because you know I'm ALL for the subtle look) I finished the mani with a pretty turquoise tinted black rhinestone on each nail which I picked up from Born Pretty Store, before adding some topcoat to seal. Use my code TRUW10 for 10% off.
And thats it! Hope you liked my darlings, any other Game of Thrones fans out there? Thanks for reading!
Lotsa love to ya!