Hello there lovely readers!
Whenever I'm stuck for ideas or inspiration with nail art, I find you simply can't go wrong with rocking a bit of animal print! Be it spotty leopard or stripy like a tiger/zebra, both are equally easy to do & the finished look slays.
It just so happened I found myself in the mood for some stripes, but rather than just go for a simple two tone striped look, I decided to twist it up a tad by doing a holo base with slightly angled stripes!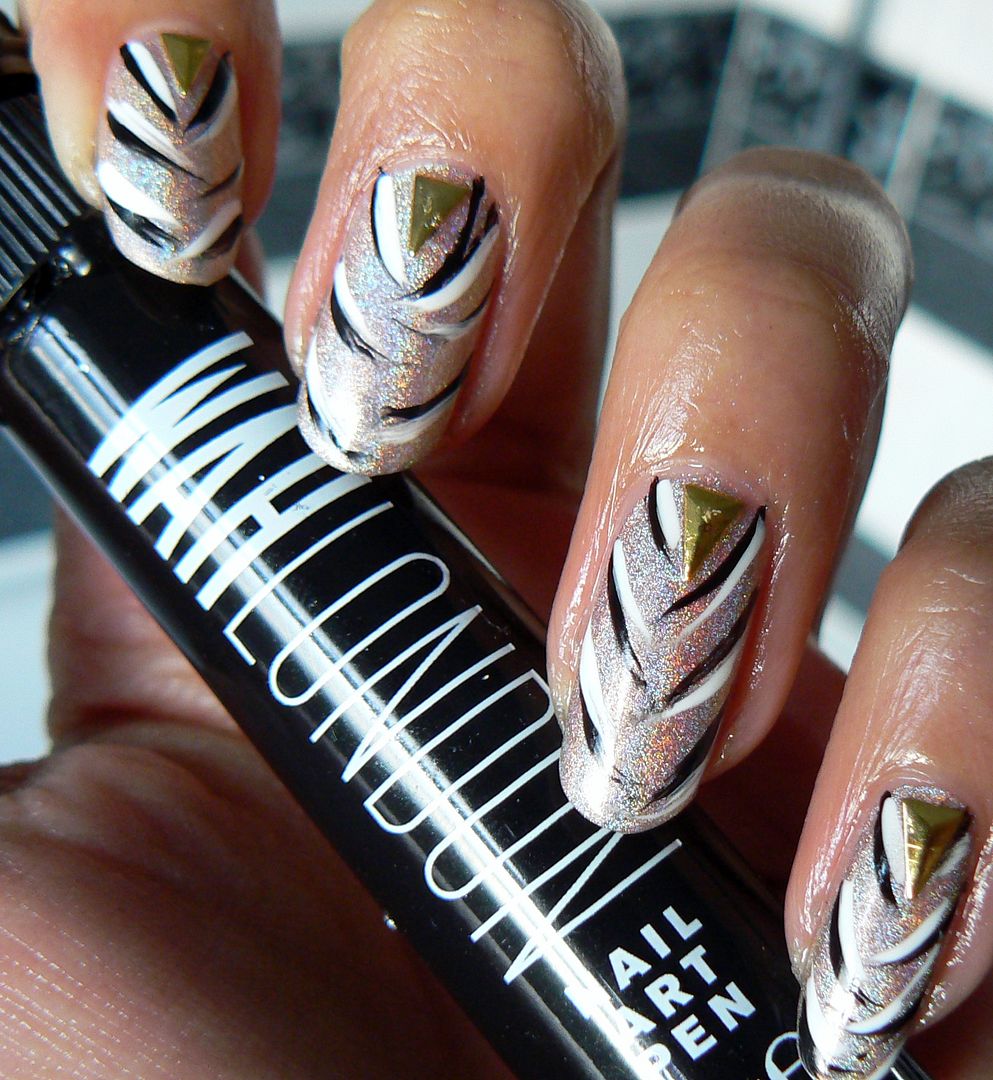 Of course you can rock a black & white zebra or an orange & black tiger look but its always fun to play around with different colours I'm sure you'll agree!
As mentioned for this mani I wanted some holograhic action so for my base colour I've applied two coats of Color Club Cherubic from their amazeballs Halo Hues collection which is a fabulous & unusual beige toned holo.
Then I added my black stripes first using the striper brush from my black WAH nail art pen, which is perfecto for this type of nail art. Rather than apply the stripes straight across horizontally, draw on the stripes angled downwards slightly, about three on each side, to give an edgier effect.
Next apply your white stripes, this time using a nail art pen in White,again I used good old WAH. Draw on the stripes in the same way, placing them directly next to the black, either under or above the black as shown.
For a final little optional step I stuck on a triangle gold stud at the centre bottom under the cuticle giving the mani a touch of punk-ness which I love!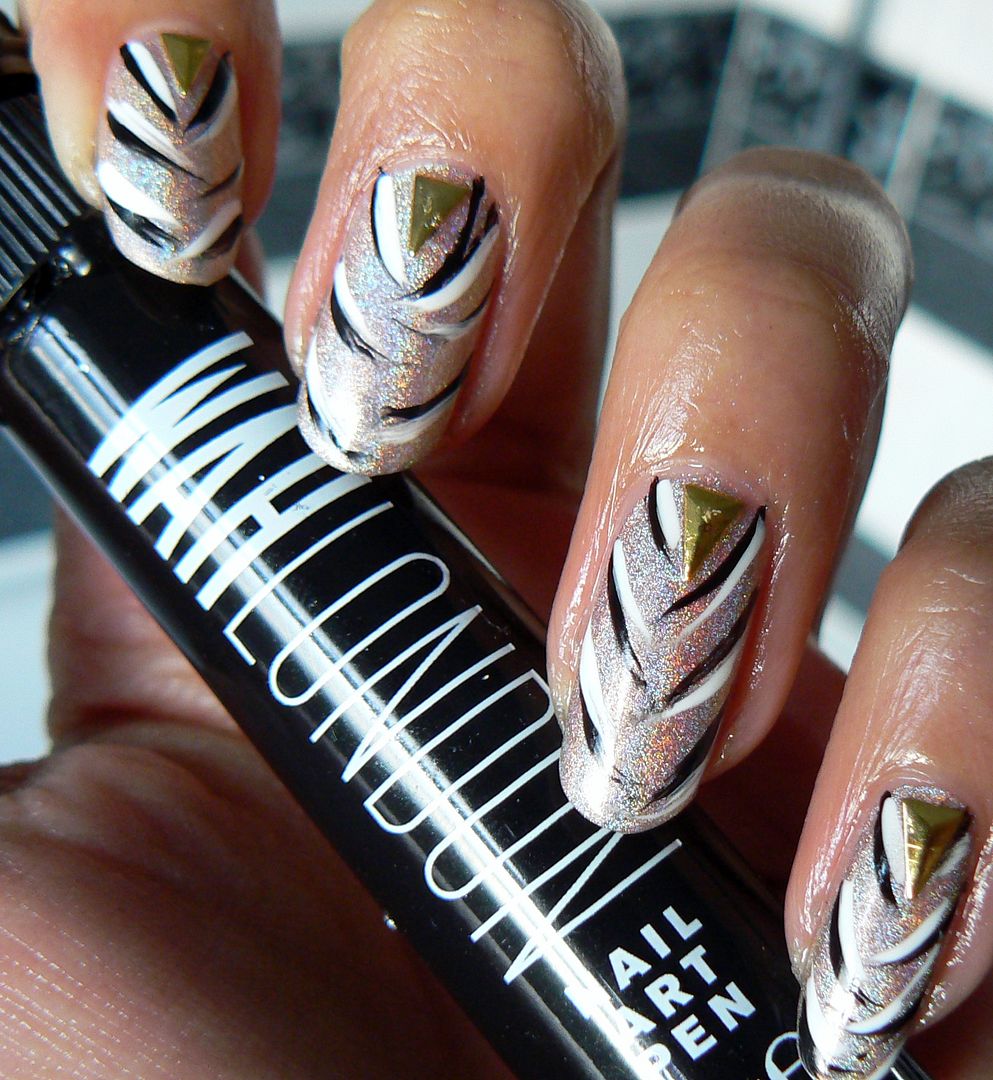 Finish with your obligatory topcoat to seal & that is it! An eye catching yet easy design in seconds.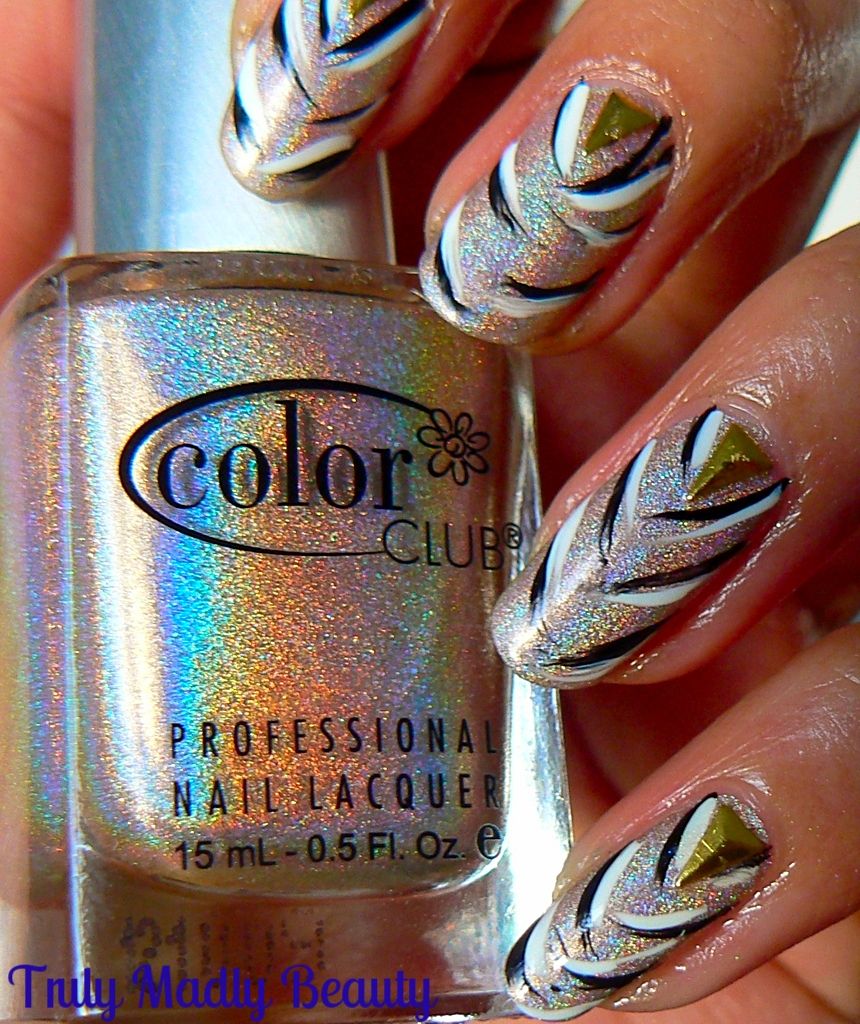 Hope you liked dolls, let me know if you give it a try, thanks for reading!
Lotsa love to ya!