Hello there lovely readers!
How are you all keeping? Hope you had a lovely weekend? Mine was spent in the city again, this time for the besties hen do. A jolly time was had featuring fun games with interesting results involving a Channing Tatum poster, feasting in medieval fashion with Henry VII, before dancing till the early hours. Though now I feel positively ancient & will enjoy a few quiet weekends haha!
Today's manicure is a request from one of my lovely twitter chums @Yahyah56. You see we both have strong love for tartan....Scottish tartan....Scottish tartan on handsome Scottish men on a show called Outlander to be exact. Now I haven't actually seen this show yet, what with it being on Amazon Prime which I'm not subscribed to (sort it out Netflix!) however I am very aware of it & its male leads existence *cue heart eye emoji* who knows how to rock a tartan kilt most well. So in honour of that & for you Maisie hers some suitably Outlander-ish tartan nails!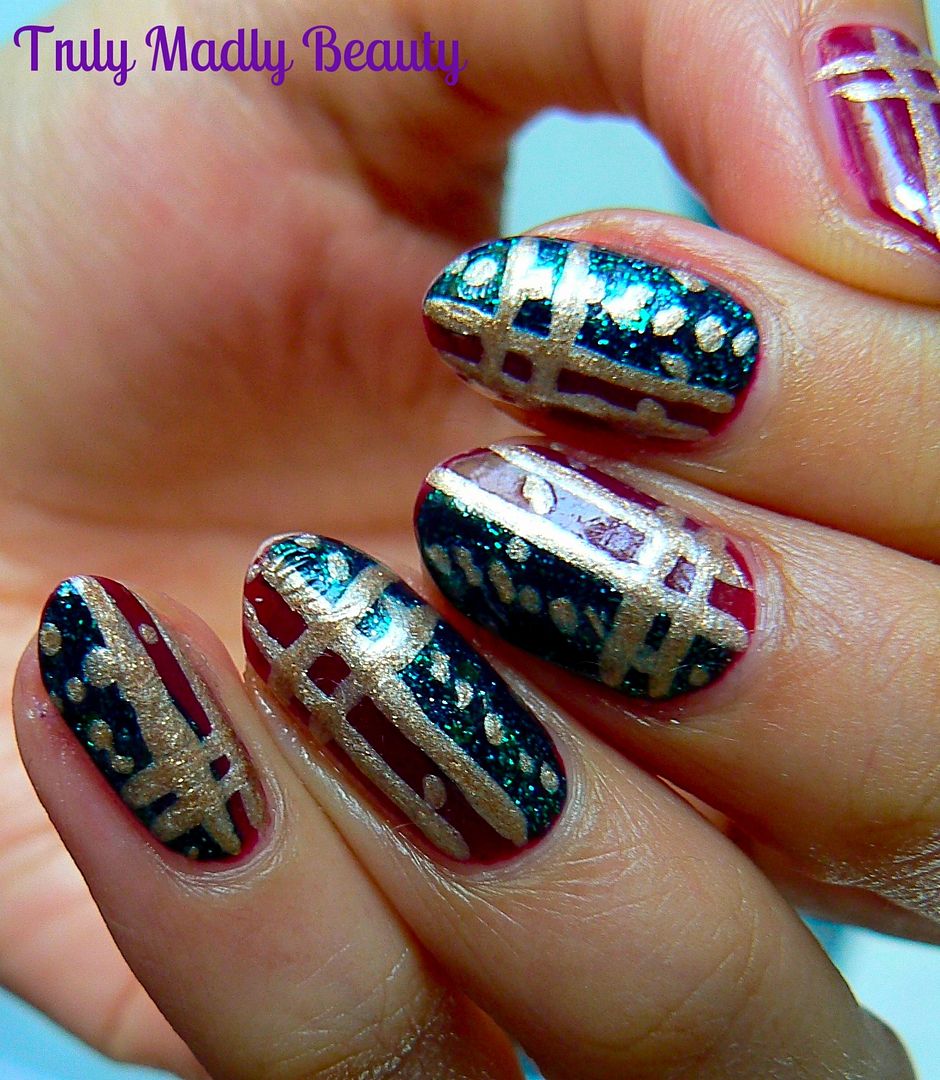 I've been a long term of plaid nail art as not only is it easy to achieve, you can do SO many different variations on colours. In the past I've done Grey Plaid & PinkPlaid nails & there's so many more colour mixes I want to try! For this one I've gone for the traditional red & green tartan with a pale gold stitching.
To create these tartan nails just follow these simple steps...
First start with applying your red base, I wanted to go for a nice deep wine red for this tartan plaid, here I've used one coat of Nails Inc Chester Square.
Next apply your green shade. You know my love of sparkles so I decided to incorporate some glitter at this point using Models Own Absinthe, definitely one of my favourite green polishes, so rich, yet satisfyingly sparkly! Apply one coat covering only half the nail.
Then grabbing a thin nail art brush & a pale gold shade, here I've used Ulta3 Antique Copper, a gorgeous metallic molten gold, apply your stripes to create the plaid print, basically two horizontal stripes & two vertical stripes, alternating the positioning of the stripes on each nail to mix it up a tad.
Finally using a toothpick & the same gold , I added on a bit of stitching to complete the tartan look before coating it all with a nice thick click of topcoat to seal....& that's it! Though I got a bit overexcited & jarred the ring finger a tad but lets just pretend its some wrinkled up tartan cloth shall we??
It must be the combination of red, green & gold but this mani is making me feel rather Xmassy! I think I'll definitely have to roll out this look again nearer the time. But before Xmas of course we have one of my other favourite holidays...HALLOWEEN! I'm already getting my thinking cap on for some fun nail art designs...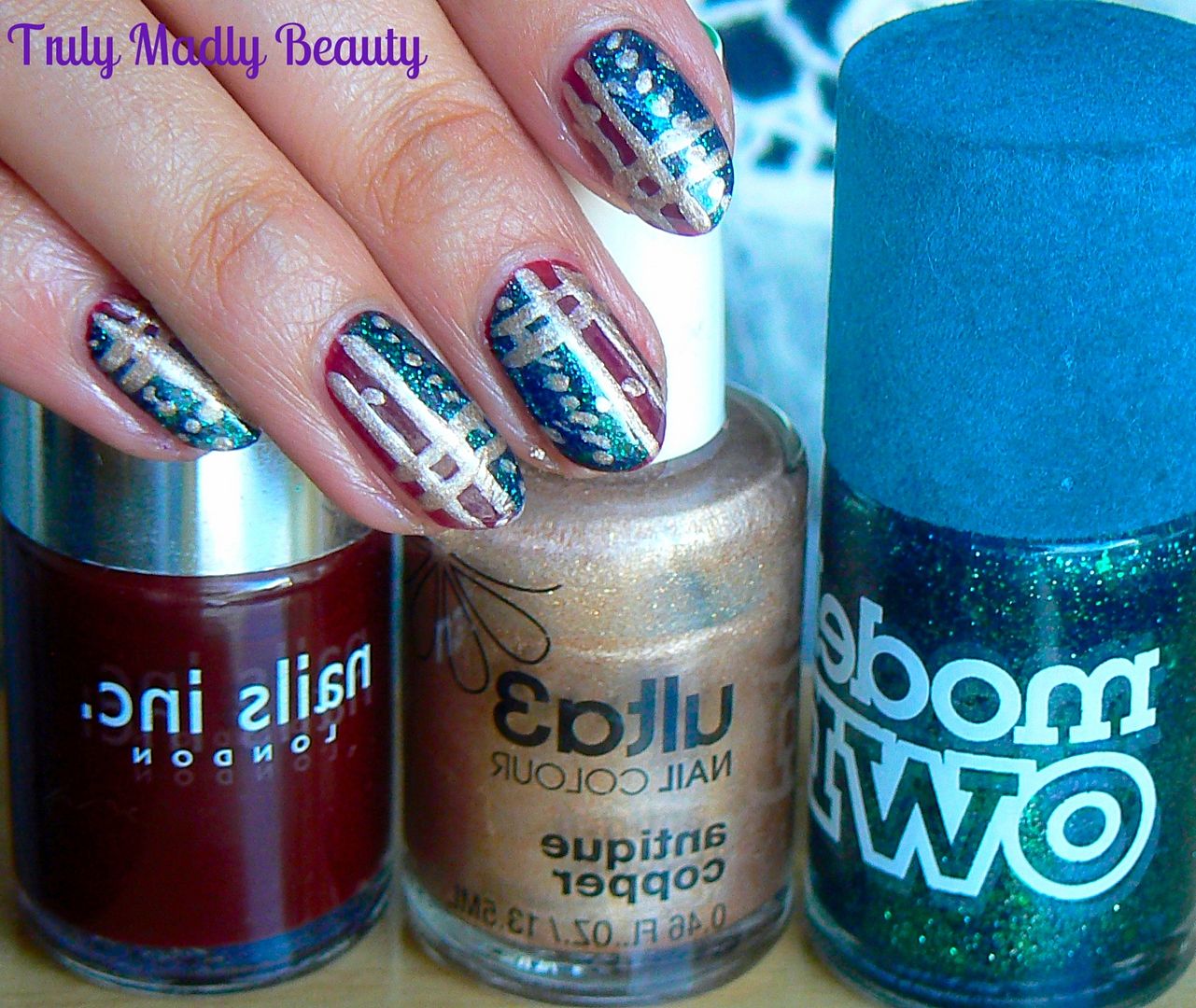 Thanks for reading lovelies, I hope you liked the Tartan Plaid nails. Now to get on to perhaps sorting out an Amazon Prime subscription for Outlander, so I can research tartan plaid in more depth & maybe roll out a few more designs...entirely for blogging purposes of course... O_o
Lotsa love to ya!